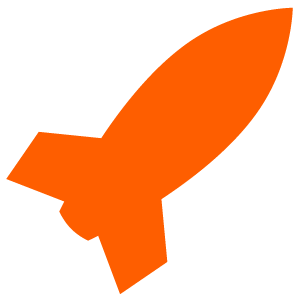 Rocketrip is a travel incentive platform that helps business owners reduce their employees' travel costs by rewarding them for spending less when booking flights, trains, hotels, and rental cars. Its features include customized budgets, travel rewards, real-time expense tracking, comprehensive reporting, and more. In this article, we covered user reviews. Ready to try Rocketrip? Request for a demo.
What Rocketrip Does Well
As of the date this article was written (11/02/18), there are not a lot of positive Rocketrip reviews online. However, some users said that the tool has an effective rewards system that motivates their employees to make the most out of their travel budgets.
A user who left a positive review of Rocketrip on Featured Customers said that being able to carry over business travel savings for use on personal trips is a great incentive. He explained that it is a great way to motivate their employees to make cost-conscious booking decisions. He also noted that the platform can incorporate their company's travel policies and historical spending patterns to generate more accurate and efficient travel cost data.
What Rocketrip Does Not Do Well
There are not a lot of negative Rocketrip reviews online as of this writing. However, some users complained about challenges in communicating with the customer support team.
A user who left a negative review of Rocketrip on G2 Crowd said that they encountered issues working with the customer support team particularly with the itinerary changes that they wanted to apply to their travel bookings. According to them, they had to talk to a few customer support representatives in order to meet their budget limitations.
Rocketrip Pricing
Rocketrip doesn't publish its pricing plans online. Fees for similar service providers and software range from $6 to $50+ depending on the type of transaction, agency involvement, logistics, and scale of travel.
Ready to try out Rocketrip? Request for a demo.
Rocketrip Features
Check out the list below of some of Rocketrip's features:
See Features
Rocketrip FAQ
Can users book their business trips through Rocketrip?
See Answer
How does Rocketrip help users save on their company's travel costs?
See Answer
Popular Integrations
Here is a list of some of Rocketrip's popular integrations:
View Integrations
Rocketrip Alternatives
Not sure if Rocketrip is the right fit for you? Read our reviews of top travel management software or check out one of these three Rocketrip alternatives.