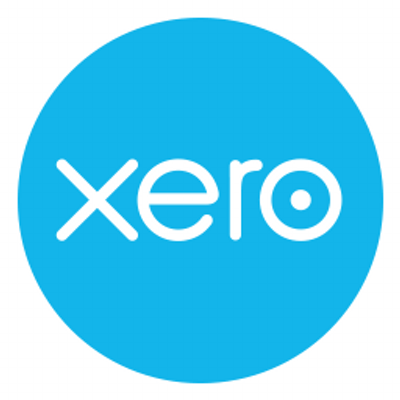 I have interviewed dozens of CEOs and senior executives in the small business space. The term "southern hemisphere" has only come up in one interview. Recently, I interviewed the U.S. President of Xero (XRO NZE), Russell Fujioka. The conversation briefly turned to New Zealand sheep farmers and herd management. His company, Xero, is very well known in Australia and New Zealand (the southern hemisphere) and less well known in the United States. The company has over 600,000 small business clients, however, only 47,000 of those businesses are in North America.
Ironically, the company's southern hemisphere roots may position the company well to take on the market leader in the United States. QuickBooks has been the dominant company for small business accounting software in the United States. Its brand recognition has made it hard for competitors to gain traction. While many companies want to challenge Quickbooks, they have lacked the R&D budget and large customer base needed to develop a great small business product. Xero has ten years of history and 600,000 clients. It has come to the U.S. with a product that is as good, if not better than QuickBooks.
The following Q&A is reconstructed based on my notes from my interview with Russell and does not represent his exact responses.
What type of businesses does Xero serve?
Xero is focused on small businesses with under 100 employees, with the majority of customers  having less than 20 employees. Our clients range from coffee shops to a manufacturer of rockets.
Most small businesses think their businesses are unique. The coffee shop on 1st and Main believes their business is different than the the coffee shop on 2nd and Main. Xero is built to accommodate the differences between these two coffee shops. These businesses want to connect their accounting solution to different applications. One coffee shop may use Vend for their POS system and the other Square. Both coffee shops want to import data from their POS system into their accounting system. Xero has integrations with both. There are over 500 applications in the Xero marketplace. Xero was designed from the beginning to be an easy platform to integrate with other solutions. We even have sheep farmers in New Zealand that use Xero to help track their herd management information.
Before using Xero, how did your customers do accounting?
In North America, I believe that 70% of our clients were previously doing the booking manually, by hand or using spreadsheets. Around 30% are migrating from another accounting platform, primarily QuickBooks. For those switching from Quickbooks, desktop or online, we can get them set-up with Xero in 3 hours or less. The number of businesses using Xero is growing by triple digits (percentage wise) per year in North America.
Our business mix outside of the United States is different. About three-quarters of our new business in the southern hemisphere is brought to us by accounting professionals. Long term, we believe the majority of our North American business will also primarily be from professional referrals. Xero is actively growing the network of accountants that are certified in using Xero. We notice that Xero and cloud-based accounting is actually changing the way some accounting firms run their business.
How is Xero and cloud-based accounting changing how accounting firms operate?
We are seeing many small and medium sized firms which used to focus on regional clients starting to specialize in serving firms within certain verticals, like retail. Physical proximity is less important, as both the company and accountant are sharing the same data online. However, these firms are stepping up and filling the role of technology consultants. They are building up consultancy practices to help small businesses select, set-up, and integrate various technology applications. This provides accounting firms a new revenues stream that is consistent throughout the year.

Is Xero and cloud accounting helping small business manage cash flow better?
Yes, Xero is helping small businesses improve cash flow by helping them get paid faster. First, we enable businesses to easily send invoices from a desktop computer or from Xero Touch, our mobile application. Many small businesses and business owners aren't in the office many days a week. Instead of waiting to get back to the office to send an invoice for completed work, the business owner can fire off an invoice in a few seconds from their phone. In most cases, the quicker an invoice gets sent out, the quicker it gets paid. Secondly, Xero makes it very easy to set up monthly invoice reminders and alerts when an invoice is late. Quicker follow-up on late invoices will also help a business get paid faster, improving cash flow.
Russel Fujioka, Xero
Russ has over 25 years' experience providing strategic and operational leadership to cloud, Software as a Service, and technology providers with a focus on sales, marketing and operational management of high growth businesses. Russ was previously Global Vice President of Marketing at Dell and he has held senior executive roles at Bessemer Venture Partners, J. Walter Thompson, and Adobe Systems.