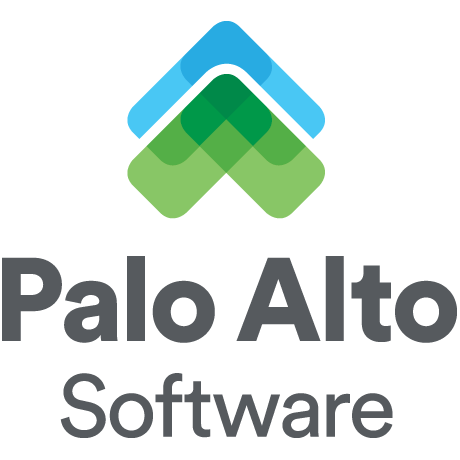 What do many hair salons leave out of their business plans? The Products.
According to Sabrina Parsons, the CEO of Palo Alto Software, many hair salons don't consider the revenue stream that can be generated from having products like styling gels and shampoo for sale. Sales from such products can account for as much as 30% of a salon's revenues. Even better, these types of product have super-high profit margins.
Palo Alto Software's flagship product is LivePlan, an online service which helps entrepreneurs and small business owners create business plans. Also, they provide a number of free sample business plans including these:
Trend Setters Hair Studio
Herr Hair
The following Q & A is based on my interview notes with Sabrina Parsons and is not a direct transcript of our conversation.
Before we dive into the details on this topic, we also suggest you check out Booker, a Salon Software for small businesses that can handle everything. Visit Booker to learn more.
What type of financial planning issues does offering product entail for a new hair salon?
Offering beauty products involves buying inventory. This creates upfront costs for the salon owner that are not recouped until revenue is made over time (via sales). One of the challenges to opening a salon is the high initial costs and overhead. Beauty salons have stations that need to be outfitted with expensive equipment such as large mirrors, salon chairs, and shampoo bowls. Depending on the location, there may be retrofitting or remodelling that needs to be completed before a salon can open. The combination of equipment, construction costs, and lease deposits make the initial costs very high. Stocking beauty inventory may seem like an expense that can be delayed. However, given the impact it has on revenues and profitability, having product available right out of the gate may be what enables a salon to be profitable.
How should a hair salon research their competitors and local market conditions?
Become a mystery shopper! Book appointments with local salons and evaluate them! Who are their customers? Are they busy? What services are they providing? What are their strengths and weaknesses?
Also, I recommend creating your own focus group. Most people creating a business plan have many friends and family members that are potential customers for the business. Also, your friends and family have their own friends and family which can get involved as well. Ideally, one can create an email list of 100 potential customers or more. Using cheap online tools like Survey Monkey, it is easy and quick to collect great information about the marketplace from your focus group.
In most retail business plans, there is a discussion of location. What sort of traffic analysis should an aspiring salon owner do on locations?
High traffic locations often have high monthly rent. In choosing a location, it often becomes a trade off between higher expenses and higher revenues. What additional revenues will result from being a high traffic location? Will this offset the higher rent costs?
If the stylist starting the salon is very established and has a large list of loyal clients, than they might chose a location with lower rent. Of Course, the location will need to have parking and be close to stylist's clients.
Also, I would like to say a few words about traffic. Raw foot traffic or drive by traffic is not as important as the quality of the traffic. For example, if the location is in a strip mall, what are the other stores in the mall. Are they complementary for a salon?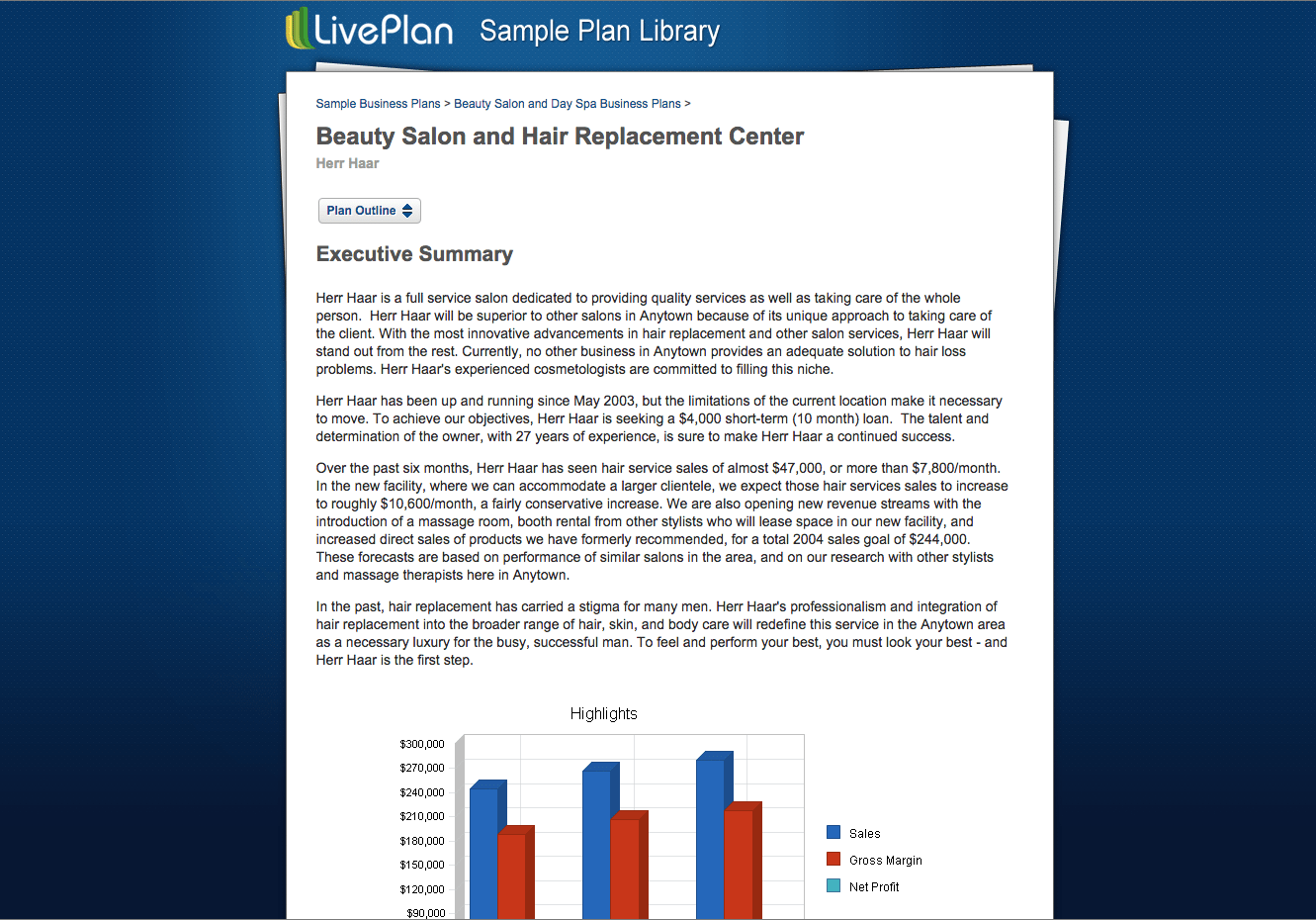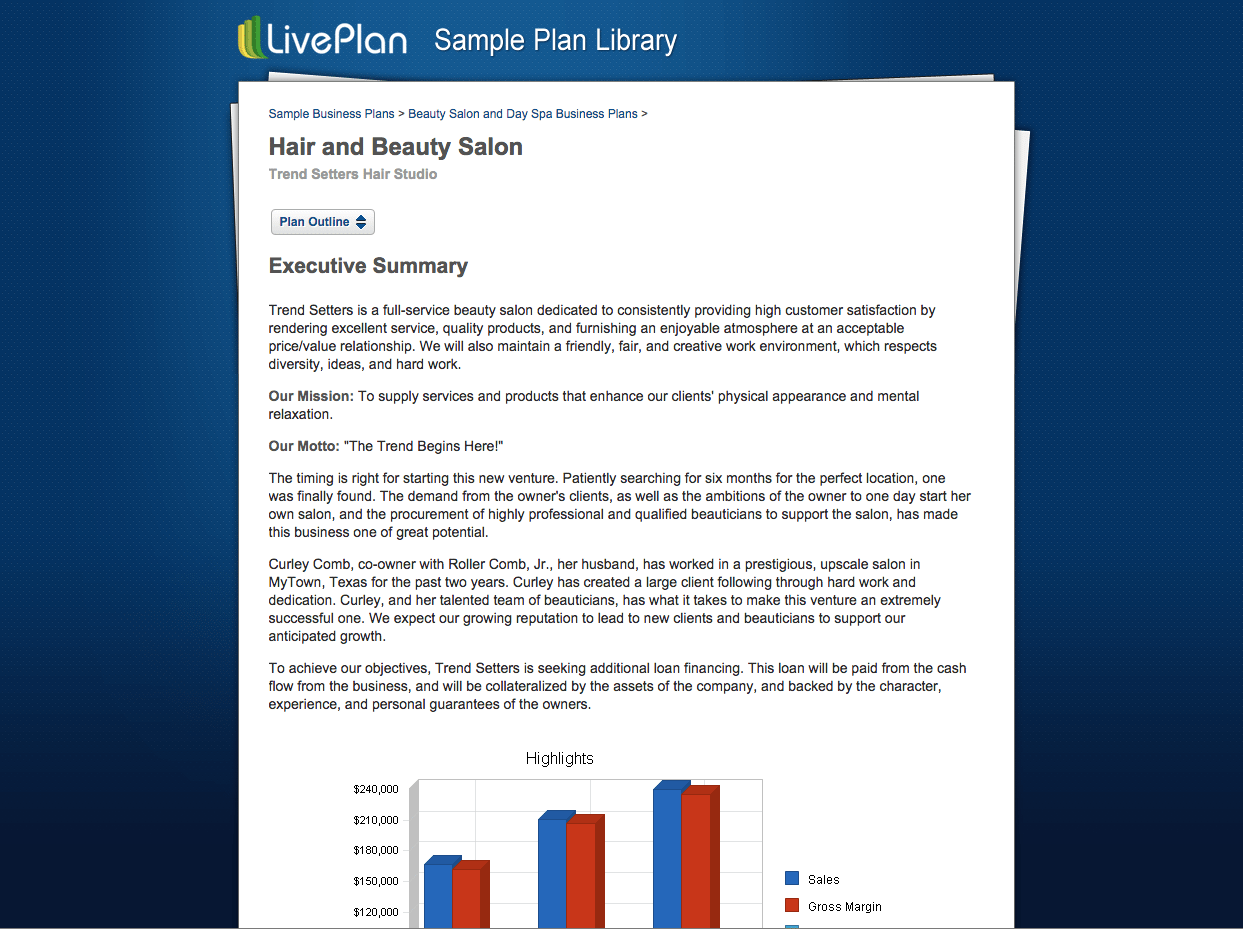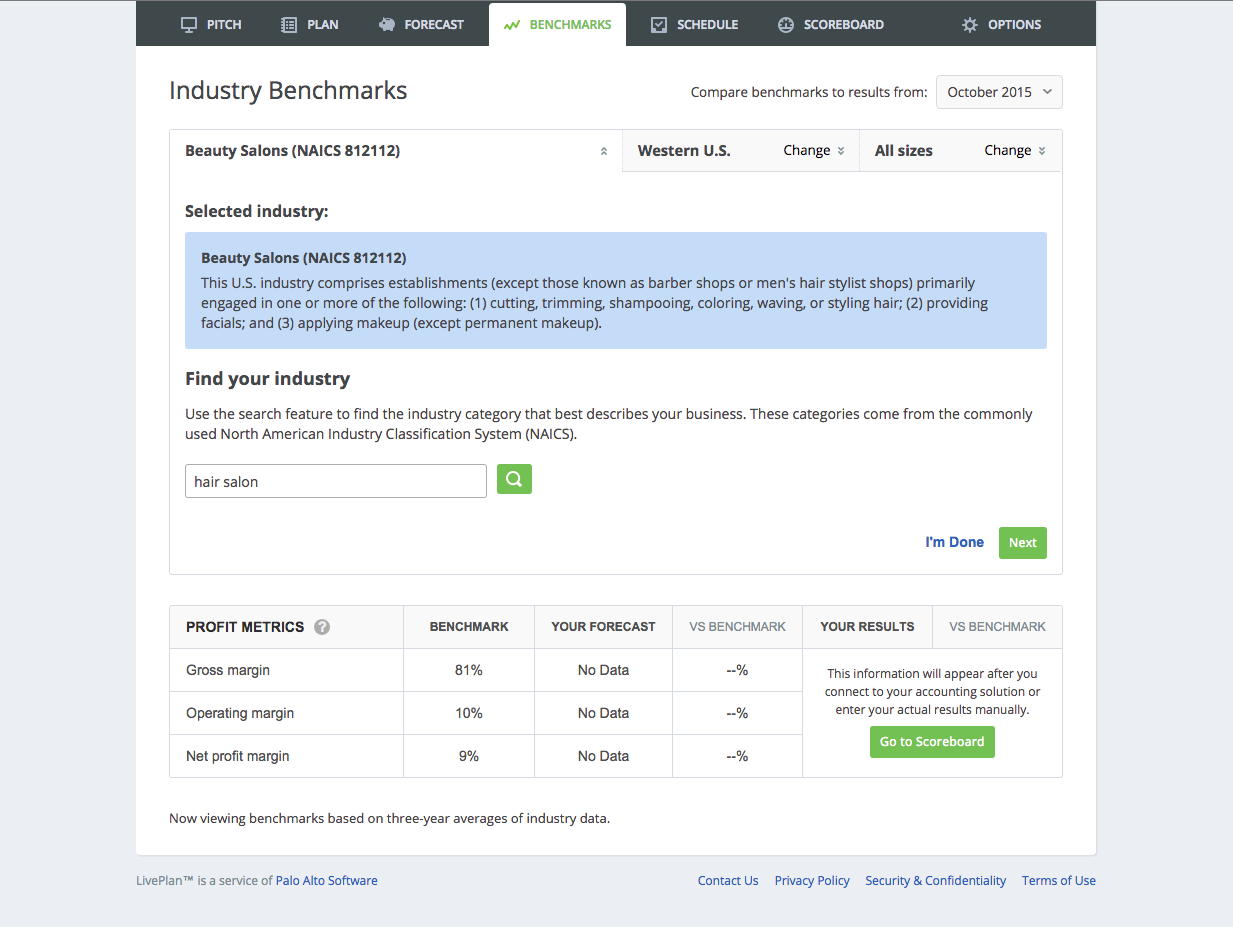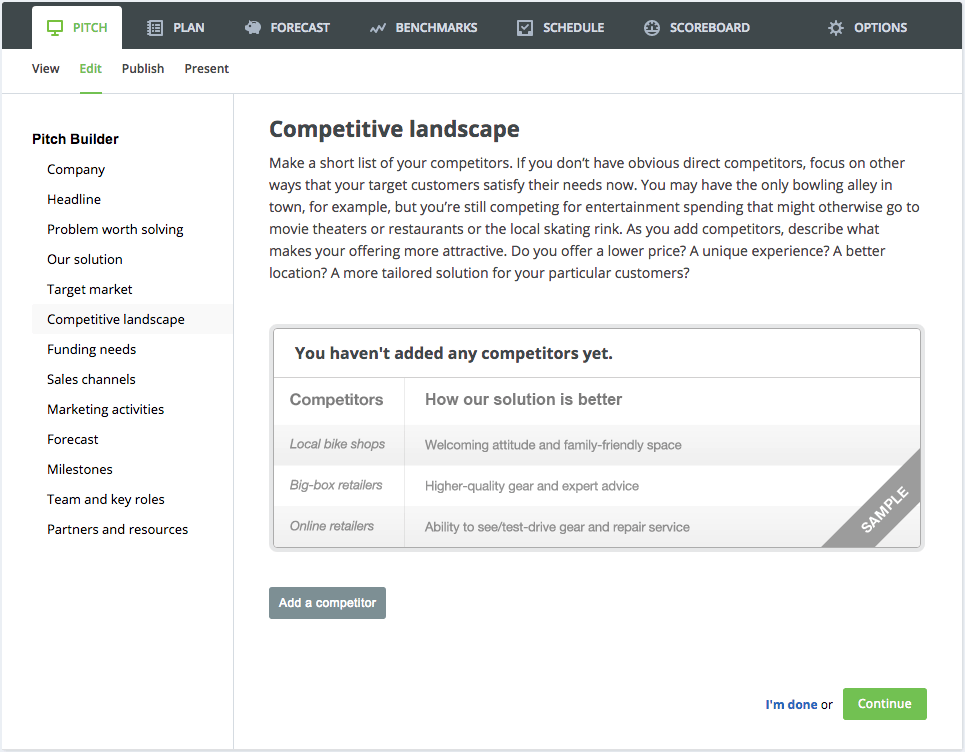 Sabrina Parsons, CEO
Sabrina Parsons is CEO of Palo Alto Software, the company behind the best-selling business management software,LivePlan. Palo Alto Software is dedicated to serving the needs of entrepreneurs and small-business owners, and offers an entire suite of software and tools to help startups plan, manage, market, and grow their business. Sabrina has overseen the transformation of Palo Alto Software from a desktop software company to a cloud-based software