Much like a car dashboard, your sales dashboard is a visual display of how your business is doing. It's a series of customizable reports and indicators that can include monthly revenue, employee performance, daily hot leads, and other key performance indicators (KPIs).
There's a lot of different reports you can add to your sales dashboard, so to make things easier, we asked small business owners to share their favorites. In this article, we share the top 6, can't-live-without sales metrics. Afterwards, we're going to show you how to create these reports yourself using SAP Digital CRM.
What is a Sales Dashboard and How Does One Work?
The term "sales dashboard" most commonly refers to a page of reports in a CRM or other sales productivity program. You can generally find a dozen or so reports that are automatically updated with the latest metrics about your business. These reports are also known as key performance indicators (KPIs).
Broadly speaking, there are 3 kinds of reports you'll find in a sales dashboard:
Individual Reports – Salespeople can find individual productivity reports, i.e., how close am I to my monthly quota? Or, what was my conversion rate last month? Managers can also access these reports to help them monitor the progress of employees.
Team Reports – View similar productivity reports on the team level. This is helpful for businesses with multiple departments, branches or locations. At a single glance, you can compare how each unit is performing.
Company-wide Reports – View the status of your company as a whole: What is your forecasted revenue for next month? How many deals have we lost this week and why? By comparing these kinds of reports over time, you can find how different efforts (like new marketing efforts or sales policies) have affected your sales.
Top Sales Metrics for Small Businesses
A sales dashboard can show a lot of different reports – often more than you'll need as a small business owner. Additionally, many programs like SAP Digital CRM will let you export data as a spreadsheet, so you can create a nearly-infinite number of reports in Excel.
Since all of this can get overwhelming, we decided to simplify things and find the 6 most essential reports for small businesses. To answer the question, we polled small business owners about the reports they rely on in their day-to-day. Here's what they said:
1. Revenue by Salesperson
Definition: How much revenue each salesperson has generated, typically on a monthly basis
We'll start off with one of the most common sales metrics that both managers and employees yearn to check: How much have I sold this month?
For managers, it's the simplest performance indicator: An employee with high marks is likely doing well, whereas one with low sales may not be doing so well. It's not always the case, since, for example, low revenue could be due to a number of deals not closing until the following month. Nonetheless, this report offers a first glimpse into how salespeople are doing.
For salespeople, it's a way to check their progress against their quota, company average, or even against other salespeople if you hold friendly competitions.
Revenue reports can also be displayed for teams, or for your company as a whole. This allows you find broader trends in how your sales have improved/declined over time.
2. Win/Loss Rate
Definition: The percentage of deals won vs. the percentage of deals lost.
The Win/Loss rate, also known as conversion rate, is another widely-used sales metric. It offers a deeper look than revenue totals because it can often tell you why revenue has gone up or down.
To explain: Your monthly revenue report is only part of the picture. It can tell you if revenue increased 10%, but not necessarily why. An increase in revenue could be due to advertising, higher markups on products, increased upsells, etc.
By looking at your win/loss rate, you can find much should be attributed to your sales team. If your win rate increased during the same period, you can insinuate your sales team did a better job by managing to convert more leads into customers. On the other hand, if your win rate decreased, it shows performance is down and/or that you have bad leads.
Like most reports, Win/Loss rate can be generated for your company as a whole, or for individual employees with a tool like SAP Digital CRM. This allows you to drill down and see how well specific employees have been converting their share of leads.
3. Loss Rate by Sales Phase
Definition: The percentage of deals that are lost during each phase of the sales cycle.
We looked at win/loss rate, but what if you could pinpoint exactly when deals are getting lost?
That's what this next sales metric answers. Loss rate by sales phase identifies any potentially weak spots in your sales cycle by tallying up when deals are lost.
For example, if your company is losing a lot of deals after the sales presentation, you can reexamine your sales pitch and take steps to improve it. With many systems, including SAP Digital CRM, this report can also be drilled down by employee. So you can identify if there are areas of weaknesses for individual employees as well as the team as a whole.
Case Study: Focus on the most important stage(s)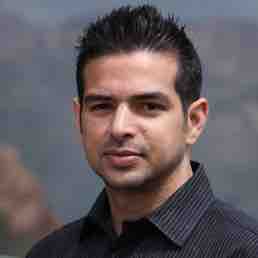 For Rahul Alim at Custom Creatives, the key stage to track besides deals won is "qualified presentations given." Although his business has a full sales cycle with rounds of calls and emails happening beforehand, he focuses on this crucial stage first.
If a lot of deals are lost during this stage, it's a sign that employees may need more coaching, or that the pipeline needs more scrutiny. "We need to look at the full sales funnel and quality of the people being reached," Rahul explained. "We don't want to do presentations for all people. We want to respect their time and make sure they can fully benefit from what we do."
4. Average Sales Cycle Length
Definition: How long it takes to close a sale, from the start of your sales cycle to the end.
Also known as the closing speed, this is one of the simplest sales metrics, and one of the most essential. Understanding how long a sale takes on average is key to writing your sales cycle. For example, if you know it takes 30 days, you can approximate when specifically you should be scheduling a presentation, sending a quote, moving to close, etc.
Average sales cycle length will also help you make important decisions when it comes to managing your pipeline. For example, it can be used to determine when opportunities are growing cold. If a deal is lagging beyond the average length, you can trigger a warning and start pursuing additional efforts, like price discounts.
Your average sales cycle length is also used as a baseline for individual employees. If a salesperson tends to take longer than average, you can help them identify areas of improvement. Conversely, if an employee is closing deals in a snap, you can find out what's working for them and roll out their strategy to the rest of the team.
5. Response Time
Definition: The time between a customer's inquiry and your salesperson's response. Though typically measured after a customer's initial contact, response time can be measured anytime throughout the sales cycle.
For businesses who rely on inbound leads, initial response time can be one of the most important sales metrics. In fact, you're 100x more likely to make contact with a web lead if you call within 5 minutes vs 30 minutes, according to a widely cited 2007 study from InsideSales.
From real estate to software to event planning, catching a lead at the moment they've discovered your website can make all the difference. Thus, tracking this time gap is a vital sales metric for many businesses. It can help you monitor and improve the speed at which your team is responding to leads.
Case Study: Why initial contact is crucial for software companies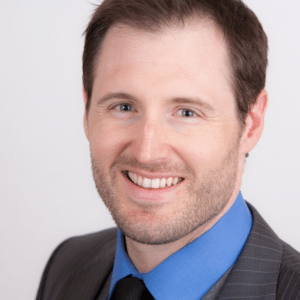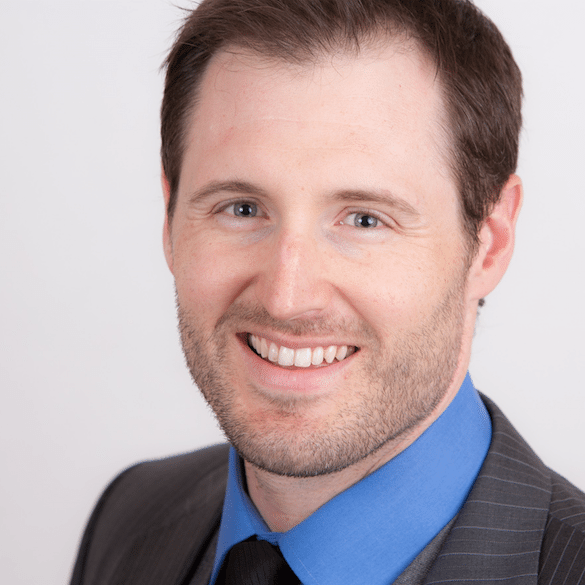 For Steve Benson at Badger Maps, speedy initial contact can make all the difference between a customer and a lost prospect:
With a lot of software products like ours, there is a short window of time when a prospect is trying your product out. During that 2 to 10 minute period, a prospective customer might have a question, be unable to figure something out, get frustrated, or even just not realize all of a product's capabilities.
A quick phone call during these critical minutes could make all the difference. Thus, Benson began tracking initial response time (from when a customer signs up for a free trial until they receive a call) to encourage and assist his team in improving their responsiveness.
6. Total Lifetime Value of a Customer
Definition: The total amount spent by the average customer over the life of your relationship.
As a salesperson, it's important to know the average value of a deal. This tells you how much money and effort is worth investing to try and win the average customer.
Trouble is, this metric is only a small part of the picture. You also have factor in future purchases that customer might make. Understanding the total lifetime value tells you how much is worth spending on new customers (also known as acquisition costs) among other insights.
Case Study: Total Lifetime Value changed how we sell
When GreenPal, an app described as "Uber for lawn care," found that their Total Lifetime Value per customer was startlingly low, they made changes to their product catalog to encourage customer retention.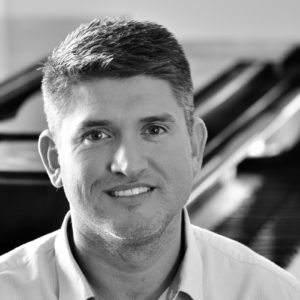 As Co-Founder Gene Caballero explained, they stopped offering one-time mowings, which were not encouraging repeat purchases:
When we changed and only allowed homeowners to sign up for weekly or biweekly mowings, we saw that number jump [from the lower teens] up to over $40 per homeowner per season. It's not always about how many customers you have, but the customers you want.
Having more dedicated customers was encouraging to GreenPal, as well as their lawn care vendors who could rely on more steady customer relationships.
How To Calculate Sales Metrics in SAP Digital CRM
You can generate just about all of these reports using SAP Digital CRM. Because SAP manages your accounts, leads, and opportunities, it can use this data to automatically generate up-to-date reports on your dashboard.
To learn more about how SAP Digital CRM works, check out our overview of its CRM tools here. Or, follow this link to sign up for a free 30 day trial.
Revenue by salesperson, win/loss rate, sales cycle length and loss rate by sales phase are all reports you'll find automatically on your dashboard, along with many others. They're all adaptable in that you can add additional metrics or narrow down to view reports for specific employees or accounts, among other factors.
Export for Even More Reports
In addition, you can create countless more reports by exporting data out of SAP Digital CRM and into a spreadsheet program, like Excel or Google Sheets.
Under "Settings" > "Data," you can choose from a huge range of data objects to export. From there you can download the date and then open the spreadsheet in the program of your choice. I opened my Account data in Excel and used this to create the Lifetime Value per Client graph pictured above.
Microsoft Excel Add-In
Yet another option is to install SAP's add-in for Microsoft Excel. This allows you to access many additional CRM reports without the need to export data.
To use the Excel add-in you'll need a Windows computer with Microsoft Excel installed. In SAP Digital CRM, head to "Settings" and then "Downloads." At the bottom, you'll find a download called "Add-In for Microsoft Excel."
Learn more about this tool here at SAP's documentation center.
The Bottom Line
There are countless sales metrics or key performance indicators (KPIs) out there, and it takes some time to find the ones that truly matter. A common sentiment among small business owners is that they don't have time to review every report they would like. Thus, they come to master a few key metrics that provide a wide-ranging overview of their business.
To create your own sales dashboard using SAP Digital CRM, follow this link to sign up for a free 30-day trial.
Suggested Articles From Our Sponsor SAP:
Convert Better Customers Faster
Advice From A Global Sales Experts – No Gimmicks Just Proven Tips
CRM Can Increase Your Sales Productivity