The best salespeople are always prospecting, that is, searching for new sales leads and scoping out new business. If your business is still struggling with getting a sales prospecting approach that produces results, you need to rework your strategy.
Here are the top 20 sales prospecting tips from the pros:
---
1. Try Geofencing to Advertise to Target Prospects
I have implemented laser targeted advertising using geofencing. Example: High end contractor is looking to break into a new town. However, he can't mass market because the qualification process for new projects is too extensive (consultation, inspection, write up, signing). So what can he do to reach only his target demo? He geofences a local high end restaurant, the local high end auto dealer, and jewelry store. Now, when a potential customer (someone who has searched relevant terms in the recent past) walks into a fenced location their device is tagged. As they use their mobile internet, they notice an ad for our high end contractor and click! The contractor now has a qualified, interested lead and a great opportunity for a sale. This process can get ads in front of pretty much any demo you cater to.
---
2. Go On a Listening Tour with Prospects
Paige Arnof-Fenn, Founder & CEO, Mavens & Moguls
My sales prospecting tip is to go on a listening tour! Politicians do it all the time, and it is great for business too. Make a list of the movers & shakers, people you admire, and prospects, ask a few smart open ended questions, and then sit back and take notice. They will be more than happy to tell you what is on their mind. If you listen to what they share with you, there will be plenty of opportunities to help them. It does not cost much; for the price of a few coffees and meals, you will get an earful. I had no idea what to expect and got a lot of new work as a result.
---
3. Do Your Homework on Prospective Clients
Do your homework. Before meeting with a prospective client, do some due diligence and review their public materials and assets like their website, social media accounts, and latest press releases. Through my work as a business consultant, I've found sharing an actionable tip based on what you observe publicly about a prospect as one of the greatest ways to build trust and showcase how you can truly help them.
For example, I'll sometimes see that a prospective client hasn't updated their blog lately. This is usually a sign that they may be struggling to keep up with their marketing and sales efforts, which gives me an opportunity to specifically share how I can help them out. I would recommend something like, 'I noticed your website copyright date is 2015, and you haven't updated your blog in six months. If you need help keeping up, I can help you find ways to make time, so your marketing content pipeline — which drives more sales — doesn't dry up a year from now."
---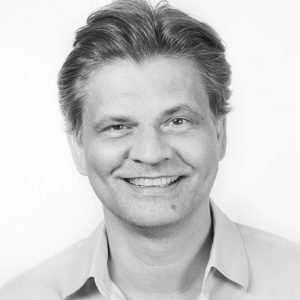 4. Explore Second Degree LinkedIn Connections 
William Gadea, Creative Director & Founder, IdeaRocket LLC
We've had good luck prospecting on LinkedIn with 2nd degree connections, using Sales Navigator. We will usually drop the name of the first degree connection in the first sentence of our email, and that immediately says this is not spam, but an email tailored specially for you. Importantly, it also provides social proof. From there, we move very quickly to the value we can offer the prospect. The response rate is much better than our usual!
---
5. Develop a Well Written Sales Prospecting Email
Steven Benson, Founder & CEO, Badger Maps
I think that email (with automated mail merge) and Linkedin Inmail are the most effective ways to get in front of the right people. That, combined with knowing who the best prospective buyers are for a product (knowledge that can be attained in places like LinkedIn Sales Navigator), and the grit to get the message in front of the customer are key to have in the arsenal.
I recommend being very straightforward about what the value proposition is in plain language and include a link to your website. If your offering is a fit for an initiative or priority that the person has at the time, they'll respond or forward the information to the right person on the team to check out the offering. Once you get your message in front of the decision maker, they can generally figure out if it's on their list of priorities pretty quickly. It can be difficult to catch them on the phone even if what you are selling is a great fit for them, because the folks who answer the phone will never put you through. You can ask those people for an email you can send information to, and they will give it to you most of the time.
---
6. Establish a Good Referral Program
Make yourself more valuable to your existing clients, and they'll do more business with you. They'll also provide you with more referrals than you're getting now. With referral business, they'll help you cut down the amount of time you need to spend prospecting.
You do this by sharing ideas. Start paying attention to what Company A is doing to survive the current market. Watch what they are doing with their advertising and ask if it's working well for them. Consider if it's something Company B might also benefit from as well. Becoming a gatherer and sharer of ideas is just as important in serving the needs of your clients as anything else. Of course, never share information between competing companies. However, when it's appropriate, be a walking reference guide for all of your clients. Not only will they thank you verbally for the input, they'll thank you with their continued business.
---
7. Anticipate Objections from Leads & Know How to Respond
Don't give up at the first objection. Sales prospects will provide objections like need, authority, and budget. Use this as an opportunity to learn more about their needs and offer assistance based on the replies they provide. Also, be prepared to counter common objections that you encounter when trying to sell your product or service.
For more on this topic, read Fit Small Business' guide to overcoming 9 common sales objections.
---
8. Create a Social Selling Strategy
A social selling strategy is critical in sales prospecting because it builds online relationships, warms up prospects before initial outreach, and demonstrates thought leadership in your industry. Create a strategy using LinkedIn and Twitter, as posting, sharing, retweeting, and commenting on prospect posts helps generate awareness of your organization and positions reps as thought leaders—which builds credibility during the prospecting phase of the sale.
---
9. Attract Prospects by Selling on Value
Karina Rabin, Co-Inventor, Hang-o-Matic
My best tip is selling on value. I have grown my business from the ground up and have been very successful selling based on what the product/service does rather than what it is. For example, if I were to ask you, 'what do you do?', you would probably say a writer.
A writer is your job title, not what you do. What you do is inspire, motivate, and educate small businesses to succeed in their daily personal or business life by writing inspiring stories. I think salespeople need to sell on the outcome their product or service has rather than what it is. Another example is rather than saying, I sell a vacuum cleaner, you would say, my product creates clean floors with a vacuum that does xyz.
---
10. Use Facebook Groups for Ongoing Engagement
Pooja Krishna, Co-Founder, Maroon Oak
While LinkedIn is very useful to search profiles and generate leads, conversations on Facebook Groups are a great way to build meaningful and ongoing connections.
There plenty of groups to choose from by Industry and/ or location, and the depth of engagement and conversations allow you to make relevant connects. With FB profiles being linked to FB Pages (for most people now), it is much easier to gain professional info about prospective clients as well their contact details. Many businesses create their own groups which gives you the dedicated audience to communicate with regularly. Admins can now screen members with questions before they join, as well as see insights and even save the engagement data.
---
Mark Sallows, Sales Writer, Fit Small Business
Automating your sales prospecting information significantly improves efficiency because it lets you integrate your data to other CRMs, particularly sales. Pipedrive is a cloud-based CRM software whose sales management functions are built to help small sales teams work on intricate sales processes, manage their business pipeline and closely monitor deals. It's highly customizable with an intuitive interface which makes it easy for salespeople to handle sales management functions and organize the flow of their leads and sales efficiently.
---
According to MailVU.com, the average email click-through rate is now around 5%, which means that unless there is something innovative in your email campaign, only 5 of 100 prospective clients will even consider opening your sales emails. And even then, there is no assurance that they will actually read your email content.
However, adding a simple video to your email that introduces yourself or says a few words about your product or service will pique the interest of your prospective clients. You'll be surprised at how much engagement this small step will generate.
---
Think of strategic alliances as co-marketing for your sales department. Get a hold of information on your prospective clients' other purchases, for example by asking your customers what other purchases they would make within the same price range as your product or service. Then, reach out to the companies that sell those products or services. Non-competing companies will appreciate a strategy that will boost sales for both by partnering with your company.
---
On a daily basis, people receive a number of unsolicited emails, so it is important to make your subject line stand out as it serves as the proverbial foot in the door. Having an outstanding subject line will always determine if a person opens your email or not, so make sure it is something relevant, concise, and enticing.
---

Fit Small Business
Cold calling is still the most effective way to collect qualified leads for your business. Some small business owners might find this a little intimidating but in truth, coming up with an effective cold calling script is all about confidence in your product or service. This confidence easily shows in the tone and the script even as it follows a format.
---
Have you ever wondered why the best salespeople can work strictly from 8am to 5pm and still come up with twice the sales of those who work overtime? It all comes down to time management and focusing efforts on the right people.
The sales pros who work smarter at sales prospecting are finding the right people efficiently, keeping track of leads and existing relationships, and prioritizing the right companies, prospects, and sales activities
Sales pros are strategically proactive and express their intention to empower prospects more than making a sale, and that earns the customer's trust.
---
There are a number of strategies to a great follow up. These include dealing with the right person, pre-arranging your follow up after your current conversation, developing an action plan for each follow up, establishing yourself as a resource person, and knowing how to use a variety of follow up methods to connect with busy prospects.
But one of the most frequently asked questions regarding this topic is, "How much is too much?" There is no cookie cutter response to this, but the best guiding rule is the larger the sales opportunity, the more follow up calls or contact points you need to make. Identify what the threshold for your company is in terms of the dollar value and base the number of follow ups you think you should make from there.
---
Trade shows allow your business to develop personal relationships with customers, so knowing how to maximize your prospects' and clients' experience with you during the event can build trust and potential sales. In order to achieve this, your marketing and sales team's goals should complement each other. You also need to keep your message simple by identifying a clear and compelling message strategy for your visitors. Develop an integrated prospecting plan by advertising to ensure that your target clients attend the event. You should also remember not to be too aggressive when someone comes to your booth. After the trade show, follow up with your visitors and conduct a joint review meeting to evaluate the effectiveness of the show.
---
Sending an e-book on a topic that interests your prospects will likely get a positive response in the form of an email reply or a call back. It also doesn't hurt that it gives them a glimpse of the kind of personalized service you can offer if they sign up as your client. Include a short note introducing who you are and the business you represent and suggest a meetup at a convenient time. Whether or not they say yes, you'll have made a favorable impression — meaning you still have a good chance of getting some time on their calendar at some point.
---
Always make sure that the person you're talking to is the decision maker or an influencer as there is no point in pitching someone who doesn't have the authority to decide on behalf of the company. Usually, it takes a few sales call to reach the right person. Engage the person who received your call the same way you would a manager, ask questions if you need to and be straightforward and firm in your stance, and eventually, the phone will be handed over.
---
Over To You
Over the years, businesses have adapted their sales prospecting strategies to reflect changes in technology and customer behavior. While small businesses now have a wide variety of ways to find and reach prospects, choosing the right strategy can be difficult. We hope these sales prospecting tips will help!
Do you have your own sales prospecting ideas to share? Sound in on the comments below!