Sales is a challenging profession and the demands of closing deals can take a toll on even the best sales professionals. To help alleviate your stress and keep you inspired to reach key sales goals, we asked experts to share their go-to motivational quotes.
Here are 30 of the best motivational sales quotes from the world's top sales pros.
---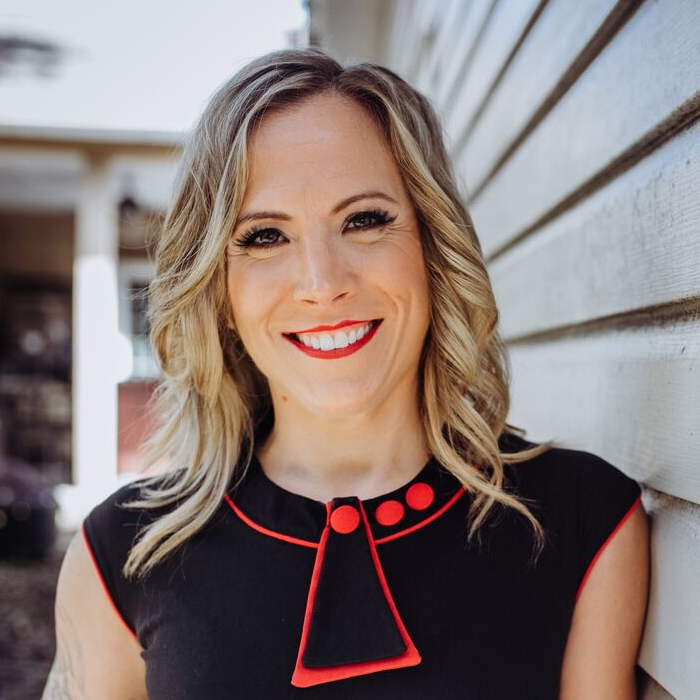 1. 'Dreams Don't Work Unless You Do.' ― John C. Maxwell
Rachel Tipton, Realtor & Founder, The Closing Curve
This is my all-time favorite quote for motivation in business. A job is just a job. A dream is something I have to work toward. That usually means a great deal of hard work, including long nights, missing out on sleep, making family sacrifices, facing missed deadlines and dealing with disappointments. I look to this quote when I am tired, when I want to give up, or when I feel overwhelmed and want to give up. When I read this quote, I am immediately reminded that all the hard work is worth it. Because once a dream is achieved, there will be another one in line.
---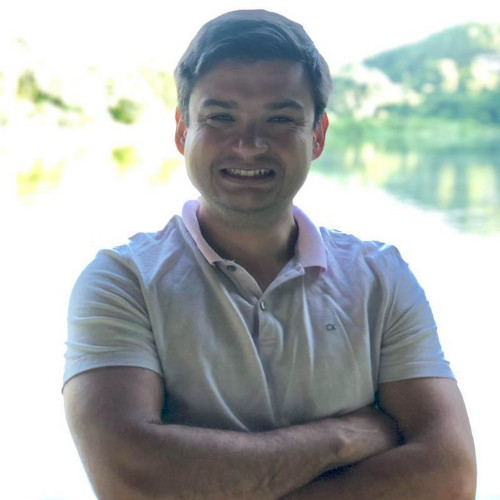 2. 'There Are No Traffic Jams on the Extra Mile.' ― Zig Ziglar
Tim Absalikov, Co-founder & CEO, Lasting Trend
To me, this quote is saying that to be the best you have to go the extra mile. The thing is, most people don't feel like going the extra mile, so they'll be stuck in a traffic jam with the rest of the underachievers. If you want to get out into the open road into a league of your own, you need to go that extra mile to do it. If you want to be remembered for being remarkable, you have to be prepared to do the remarkable.
---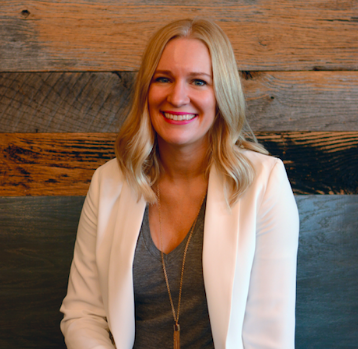 3. 'Make a Customer, Not a Sale.' ― Katherine Barchetti
Samantha Siffring, Business Coach, Samantha Siffring Coaching
I love that this quote brings us back to the fact that this isn't just a sale, it's a human being. I've found that focusing on the human-to-human relationship in the sales process (including email funnels and sales pages) leads to much higher conversion rates. When you sit down to write sales copy or emails, remember this and don't be afraid to make it personal. Before you enter a sales conversation, take a moment to focus your mind on the personal connection that you will be building.
---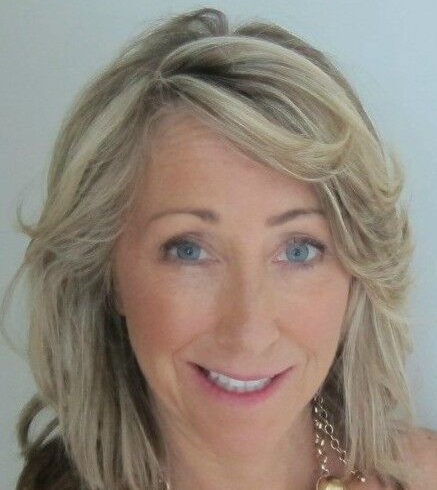 4. 'Sell With a Story' ― Paul Smith
Christy Cook, Founder & CEO, Teach My Learning Kits
Storytelling is a key element in every sales pitch. It connects people and speaks to the part of the brain where decisions are made. Knowing when and how to tell stories is an effective sales tool. According to Smith, start every story with a great hook. It gives your audience a reason to listen to your story. I immediately found myself thinking of business stories that would be relevant for my sales pitch. As I start 2019, I plan to hone my storytelling skills, so they are truly an effective part of my sales toolbox.
---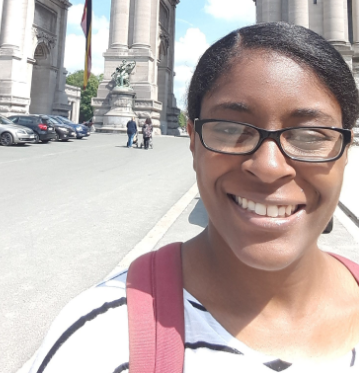 5. 'It's Not Who You Know, It's Who Knows You.' ― Jeffrey Gitomer
Milecia McGregor, Founder, Flipped Coding
Finding new customers can be hard, but when people see you as a person to know in your industry, it makes it a lot easier. Going to conferences and doing presentations instead of just attending is one way to get more people to know you. Going to professional organization's meetings is a way to get people to know you. When people know you or know about you, when they are looking to buy what you sell, they'll be more likely to come to you.
---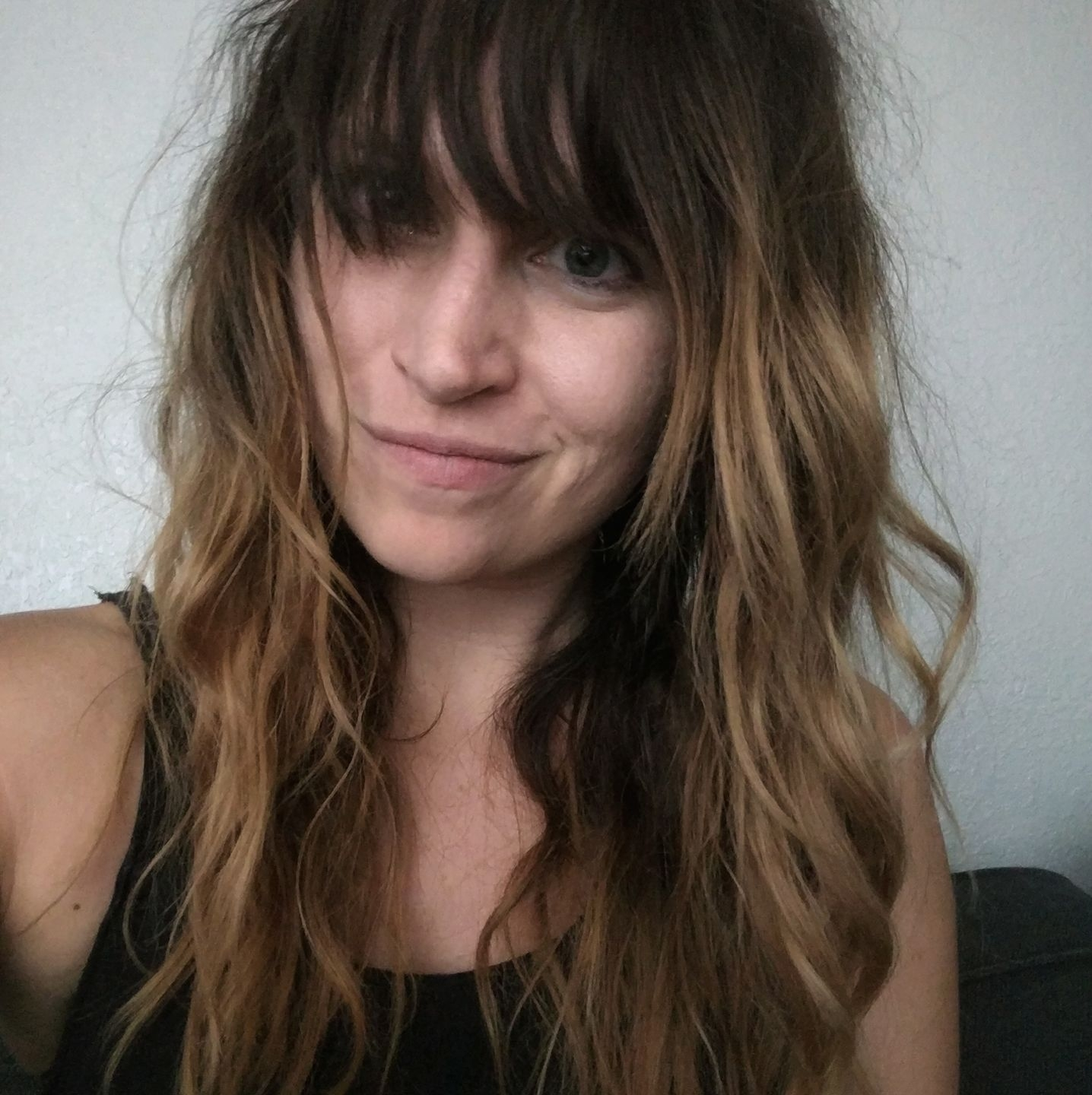 6. 'The Start Is What Stops Most People.' ― Don Shula
Laura Noll, Experience + Marketing Consultant, Laura Noll LLC
Creating momentum in new campaigns while looking at all-fresh stats for the year can be overwhelming ― but this quote keeps me in the right mind for taking action. When most people stop before they even get started, Don implies that this is the moment in which you need to keep pushing forward. It's an excellent quote to remember and repeat as you start to take on the hurdles of the new year.
---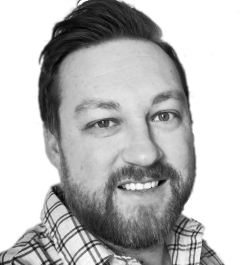 7. 'Yesterday's Home Runs Don't Win Today's Games.' ― Babe Ruth
Matt Weik, Owner, Weik Fitness
While the Babe is not a sales professional, the quote translates into sales quite nicely. Too often, we get caught up in our wins that we think what we did yesterday will work today. Business will throw up a variety of pitches, and not everyone will put runs up on the board. You need to evolve, grow, and learn new skills to win in today's competitive business landscape. If you walk into tomorrow looking for the same pitches to come across the plate, you're going to strike out. Business changes every day. Be prepared for anything thrown at you so that you don't lose the game for your team.
---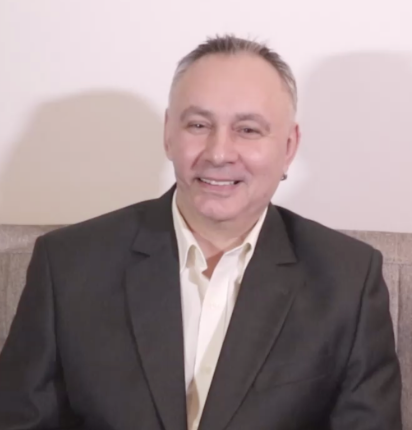 8. 'Value the Relationship More Than Your Quota.' ― Jeffrey Gitomer
Igor Gramyko, Owner, Highwater Standard
This quote is so important to me because in my line of work this is very true. Too many times sales people or anyone who is in sales in any way tend to focus too much on the quotas or numbers that need to be hit this week. I believe that when we stop treating people only as dollar signs and we start treating people as people, you'll find that not only will the quotas be met but the amount of business will increase as well. People can trust you when they know you care and that's especially important these days because of the lack of authenticity that seems to be going around in the world.
---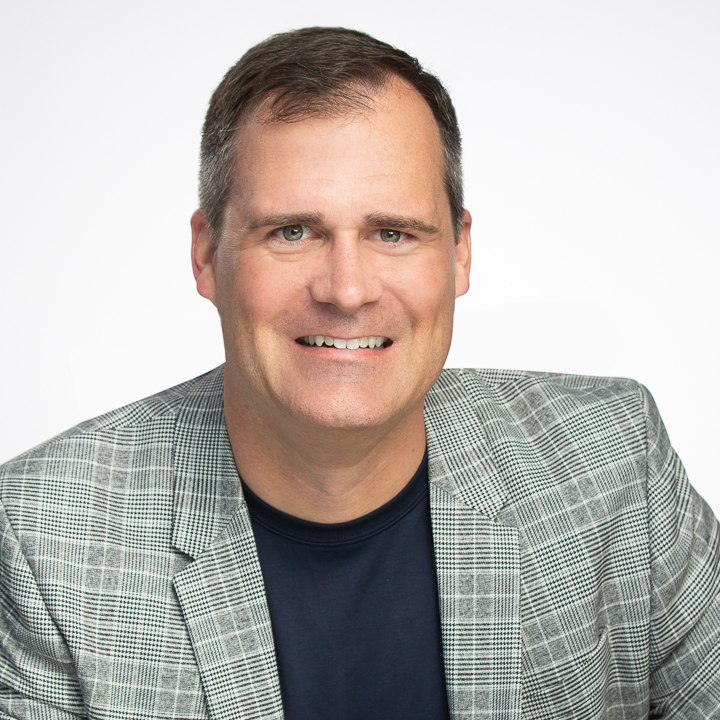 9. 'You Will Get All You Want in Life If You Help Enough Other People Get What They Want.' ― Zig Ziglar
Scott Ingram, Host, The Sales Success Stories Podcast
This quote is a great reminder that sales is all about service. Something I've learned firsthand from the more than 50 top 1% sales performers that I've interviewed on the Sales Success Stories podcast. I find that if I ask smart questions and work to understand what my clients want and need, I can deliver solutions that have real value to them. When we help our clients get what they want, the commissions, rankings, and everything else takes care of itself.
---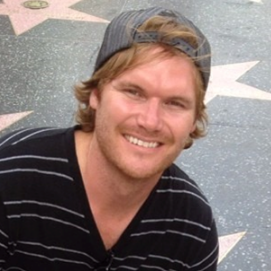 10. 'Without Hustle, Your Talent Will Only Get You So Far.' ― Gary Vaynerchuck
Anthony DeVito, Co-founder, Torch Electrek
I think it resonates because my background is in Construction Engineering, and I now own my own ecommerce company selling heated apparel. I started the company with a simple idea of having a battery powered heater that you can put in your jacket. I knew nothing about apparel, let alone heated apparel. I didn't know how to start, so I crowdfunded the idea. I didn't know how to crowdfund. I didn't know how to advertise. I didn't know about building prototypes or manufacturing. I didn't know how to sell. But I sure as hell figured it out, and it was straight up pure hustle. Reading and doing. Rinse and repeat.
---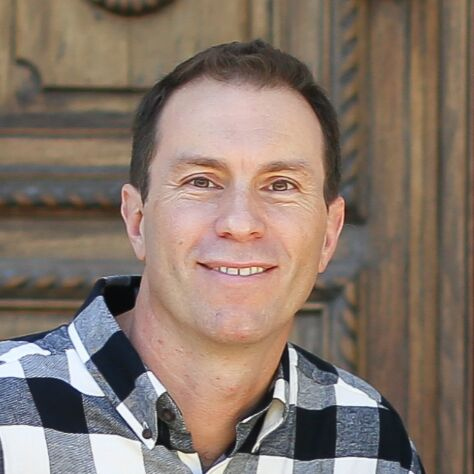 11. 'The Most Effective Ingredient for a Restaurant's Success Is Hungry Customers.' ― Jeffrey Gitomer
Stephen Ondich, Owner, Commercial Forest Products
I'm not in the restaurant business, but I like this quote because it keeps us subtly reminded of what we should be doing. Great food, prompt service, and elegant decor are admirable things to strive for. However, if people aren't hungry, your restaurant is going to struggle. As salespeople, we waste too much time trying to convince satiated people to be hungry. There are lots of people who are hungry for what we provide. Unless you sincerely enjoy the verbal wrangling (some people do), sales is a lot easier when you're working with hungry people.
---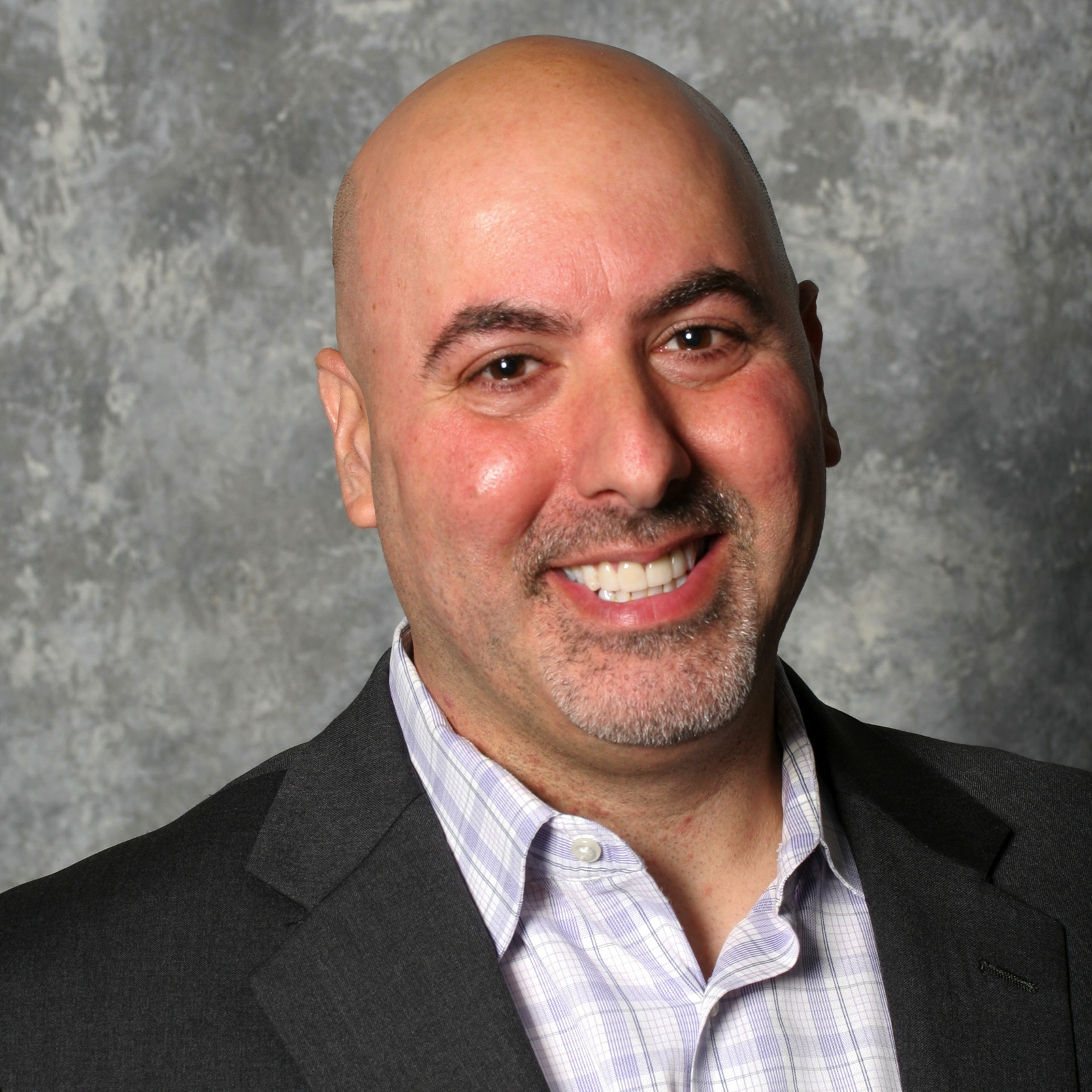 12. 'The One Thing You Want to Focus On Is Getting the Next Meeting.' ― Stephan Schiffman
David Mitroff, Ph.D., CEO & Founder, Piedmont Avenue Consulting
Our entire office has read his book on Cold Calling, even the employees that are not in sales. It is a state of mind. Whatever you are trying to get from someone, you need to create a relationship first. Sales are all about creating a relationship with your potential clients and current client. It doesn't matter what you are selling or what your goals are You want to focus on getting the next meeting. Whether the person is interested or shows disinterest, you want the next meeting.
---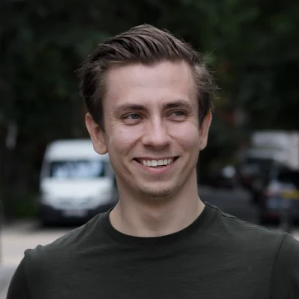 13. 'All Things Being Equal, People Will Do Business With and Refer Business To Those People They Know, Like, and Trust.' ― Bob Burg
Antonio Wedral, Founder, NOVOS
I find it most valuable to build relationships with the kinds of people you want to be friends with, the kinds of people you can learn from. This has been the reason why we work with incredible brands and easy-to-get-along-with clients. This quote should inspire more salespeople to focus on building relationships and trust, rather than pushing services or products.
---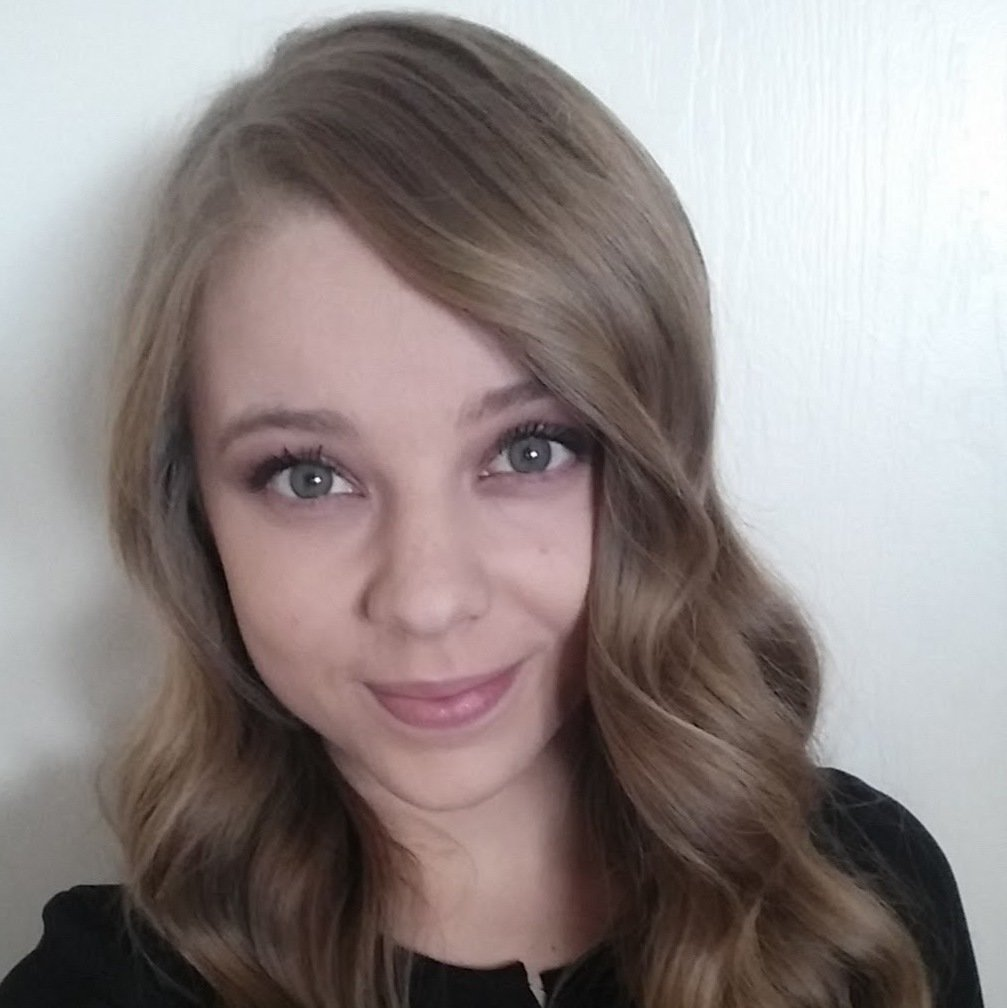 14. 'It's Not About Having the Right Opportunities. It's About Handling the Opportunities Right.' ― Mark Hunter
McCall Robison, Marketing Strategist, BestCompany
Especially in sales, you often have to make your own luck. The opportunities you're given aren't always the greatest but, as this quote says, it's not about having the perfect opportunities. Rather, it's about making the best out of the opportunities you do have and not letting your circumstances control you and dampen your motivation. Don't wait around for the perfect opportunity to present itself. *Create* that opportunity yourself.
---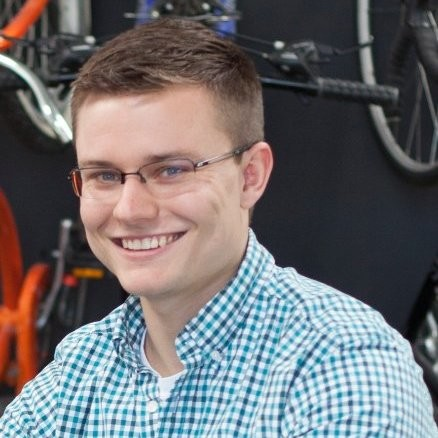 15. 'It Is Not Your Customer's Job to Remember You. It Is Your Obligation and Responsibility to Make Sure They Don't Have the Chance to Forget You.' ― Patricia Fripp
Ryne Higgins, Senior Manager of eCommerce, Peacock Alley
My team and I love this quote because it reminds us that making one great sale is a success, but creating a lasting relationship is infinitely better. As a salesperson, it is not just your job, but your responsibility, to create relationships with the customer's best interests in mind. It is often too easy to put this responsibility on the customer and move on to the next prospect, but it is all on the salesperson. We keep this quote in mind to keep us focused on our true objective.
---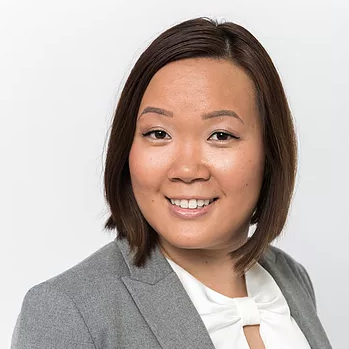 16. 'Show Up Early, Treat People With Respect &and Perform at the Highest Levels Until the World Can't Deny You.' ― Grant Cardone
Sandy Yong, Author, Speaker, Investor, The Money Master
Showing up early before everyone else comes to the office shows that you are willing to go the extra mile and perform better than your colleagues. You still need to be professional and treat others how you would like to be treated. It's the small things that really count and only requires effort. When people see you meeting and exceeding your sales quotas, you will be noticed and recognized for your efforts. Having hustle and grit will help you earn your way to become one of the top salespeople in your organization. Every day, if you practice good habits and you persevere, then you'll be on your way to become successful.
---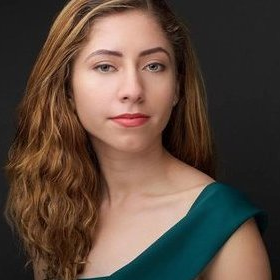 17. 'Approach Each Customer With the Idea of Helping Him or Her to Solve a Problem or Achieve a Goal, Not of Selling a Product or Service.' ― Brian Tracy
Jacqueline Basulto, Owner, SeedX
Having a sales conversation is not about selling a customer. I encourage my team to lead every conversation with the client's best interest in mind first ― we only sell what will help our clients ― even if it's less expensive than other options we offer. If we can't help a client with our services, we are honest and try to give them the tools they need to succeed or at least point them in the right direction. This sales style works very well ― people want to work with someone they trust. It helps us to get positive feedback and referrals.
---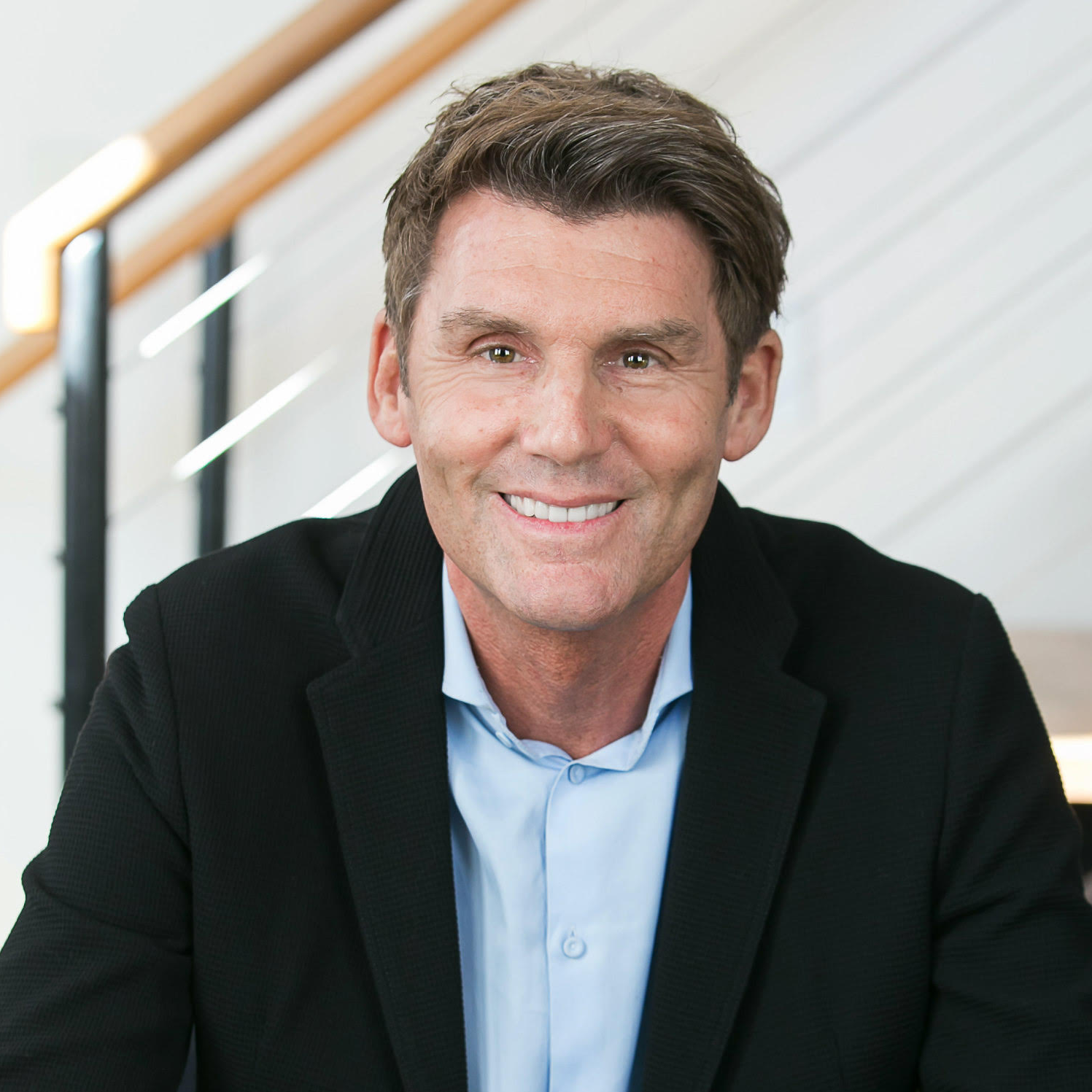 18. 'The Significant Problems We Have, Cannot Be Solved at the Same Level of Thinking With Which We Created Them.' ― Albert Einstein
Paul Anderson, CEO, Applied Excellence
This quote inspires us to review what is working constantly, and what is not. Reminding ourselves of this quote also ensures we focus on effective and not efficient actions, slowing down our natural tendency to want to "speed up" the sales process. Thinking this way has allowed us not just to win new "underdog" opportunities, but also sustain and grow our existing clients constantly by creating additional value options the customer hadn't considered.
---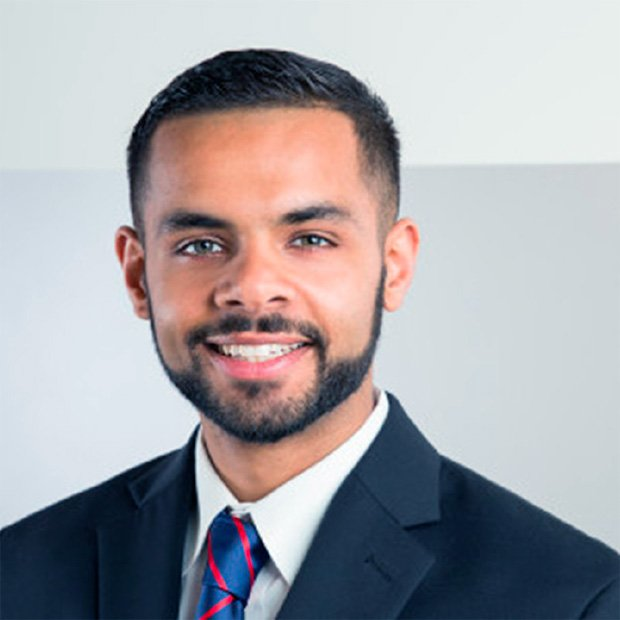 19. 'If You Put Out What You Truly Believe In, It Will Create the Law of Attraction, and It Becomes Reality.' ― Conor McGregor
Jason Patel, Founder, Transizion
Visualization is a critical aspect of success. You don't just stumble into a sale; you need to know your customer, envision the conversation with him or her, and work toward the solution, good things will happen. First, you need a positive belief that it will happen. You can't think of sales as accidents; they're self-fulfilling if you work toward it. There will be pitfalls along the way, so visualizing when times aren't good will keep you going. That vision of your success will fuel your fire during the darkest of times.
---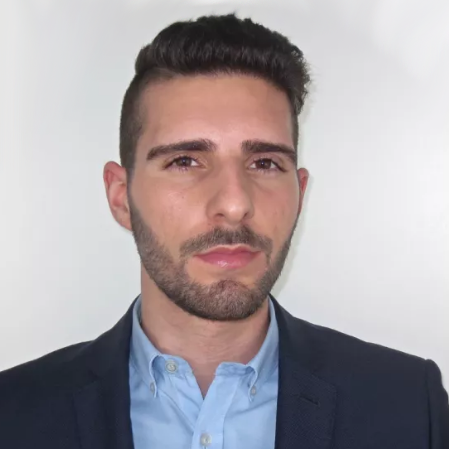 20. 'Treat People Like a Millionaire, and They'll Spend Money With You Like a Millionaire.'
Pedro Campos, High Ticket Sales Specialist, Pedro Campos
Prospects these days want someone that can give them a fresh perspective on their problems. They want new insights and crave for people that can show them a reason to not stay in the "status quo." But there`s something deeper they`re craving for ― the desire to feel important. The moment you start treating your prospects, your customers, your employees like millionaires, is the moment your business and career grow. Make them feel special, and you`ll end up with way more than just a fat bank account.
---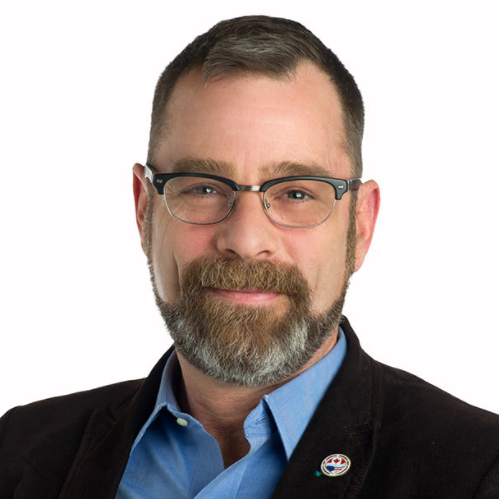 21. 'Our Greatest Weakness Lies In Giving Up. The Most Certain Way to Succeed Is Always to Try Just One More Time.' ― Thomas Edison
Ryan Holden, Director, Progressive Heating & Air
I love this quote as it drives home the importance of following up. As they say, fortune is the follow-up, and we have certainly found this to be true. You're only one follow-up phone call or email away from the next sale. About 92% of salespeople give up after no sales on the fourth call, and 60% of customers say no four times before saying yes. I firmly believe that there is no point selling if you're not going to be following up. I encourage our sales team never to give up until they get a result, and we have seen great success from adopting this philosophy.
---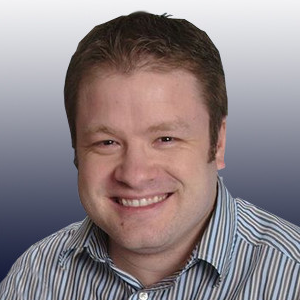 22. 'Most People Think 'Selling' Is the Same as 'Talking.' But the Most Effective Salespeople Know That Listening Is the Most Important Part of Their Job.' ― Roy Bartell
Jonathan Prichard, Founder & CEO, MattressInsider, LLC
The best way to boost your sales is to stop thinking about it as selling ― like a salesperson ― and start thinking about it as diagnosing and solving a problem (like a doctor). Don't just listen to what is said ― read between the lines. How are they breathing? Do they pause when they talk? Listen to the emotion in their voice. Listen for the subtext, body language, etc. Use all of that information to give a custom-tailored presentation just for your prospect.
---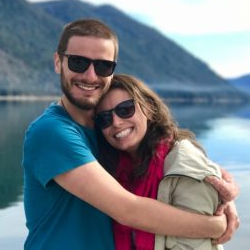 23. 'Filter Everything You're Doing, Saying & Pitching Through the Customer Point of View, and You'll Improve Just About Every Metric You Care About Today.' ― Matt Heinz
Dylan Wittman, Owner, TravelerInfoHub
This quote transcends the sales force and goes into all aspects of business. Don't just think about the sale but think about how the product or service will benefit them or their business. You want to help him or her solve something or help them with their goals. When my team and I do our B2B outreach, we're trying our best to show them that we care. This can be anything from the tone of our voice or e-mails, less business-oriented vocabulary, or just taking risks by more unorthodox approaches.
---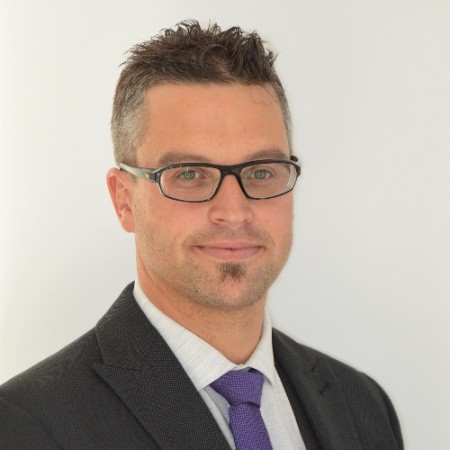 24. 'Don't Ever Let Someone Tell You, You Can't Do Something ― Not Even Me. You Got a Dream, You Have To Protect It. People Can't Do Something Themselves, They Want To Tell You That You Can't Do It. You Want Something, Go Get It.' ― Chris Gardner
Justin Dring, Senior Consultant, Perfect Sense Energy
I'm in technical sales, so it's always a long hard slog of a process. There is a skill in staying motivated and not coming on too strong to a prospective client and also not letting it go "cold." The type of guys that stay in sales can take rejection all day every day for years, so they're not the type to get "all fired up" by what we say or put on the wall of an office. That's why the above quote connects with even the hardest guys in sales. They pretend it's all about the money when it's a much deeper emotional need to be noticed and make a difference.
---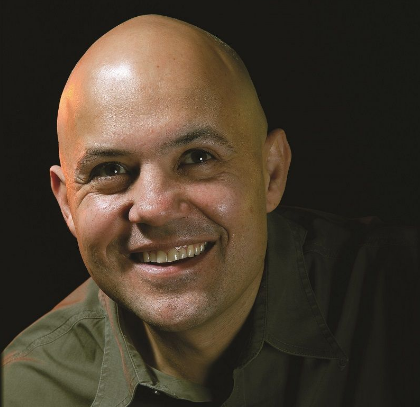 25. 'Once You Understand That Selling Is an Educational Process for the Buyer and Closing Represents Graduate School for You, Your Career Will Move Into High Gear.' ― Zig Ziglar
Estienne de Beer, Professional Speaker & Sales Coach, Meerkat Motivation
This inspirational quote from the legendary Zig Ziglar focuses us like a single laser beam. It also captures the sales process in an instant. During every sales call, our customers and clients are enthusiastically educated on how our offering can meet their needs. But this part seems so obvious when discussing sales success. Unequivocally, the more important thing for me and my colleagues is to graduate every day. Leaving a customer or client empty-handed is not what gets us excited, so we confidently ask for the business every time. Closing the deal is not merely a box-ticking exercise, it's your own sales superpower.
---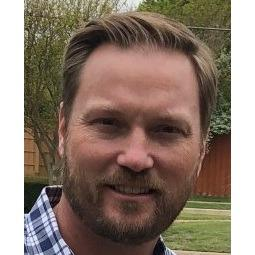 26. 'Don't Wish It Was Easier, Wish You Were Better. Don't Wish for Fewer Problems, Wish for More Skills. Don't Wish for Fewer Challenges, Wish for More Wisdom. For Things to Change, You Have to Change.' ― Jim Rohn
Adam Mitchell, Owner, We Buy Houses Fast in Dallas
We preach these two ideas over and over to instill a mindset in our people that they have the power to become successful by changing things within themselves. Once this mindset is accepted, we see solutions to problems, not just the problems and ideas to increase our sales, not just the roadblocks. When we can get our people thinking about solutions and ideas for growth, the company grows. When all they think about are the issues and problems, we are stagnant and flat.
---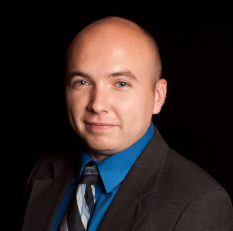 27. 'Nobody Ever Figures Out What Life Is All About, and It Doesn't Matter. Explore The World. Nearly Everything Is Interesting If You Go Into It Deeply Enough.' ― Richard P. Feynman
Ben Currier, Owner, ExcelExposure.com
This reminds me that no matter what business you're in, or what product you're selling, there is an "interesting" component to it that can be delved into to create excitement, wonder and prod the imagination of the customer. Find what makes your product or service interesting, and it could be in the nitty-gritty details. Expand upon that, and you're sure to identify a way to discuss it with a customer to make it more real and tangible for them.
---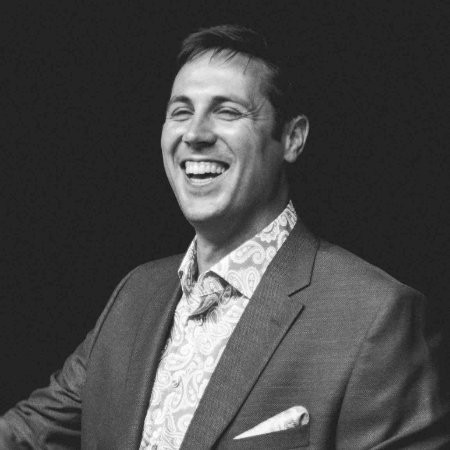 28. 'The World Does Not Care What You Intend, How Committed You Are, How You Feel or What You Think, and It Has No Interest in What You Want and Don't Want. Take a Look at Life as It Is Lived and See for Yourself That the World Only Moves for You When You Act.' ― Werner Ernhard
Kyle Paterson, Director of Culture and Business Development, Bryson Insurance
It is foremost of importance to be on the court at work and in life. All the practice, training, ideas and all other stuff does not amount to anything without being on the court and playing the game. This quote grounds me in the basic ingredient required for success ― action. Beyond being in action, this quote offers another imperative aspect for sustained success in sales; that is by being in action we can make a difference in the world. With this context, we are empowered to get into action and make a difference for those we interact with moment by moment.
---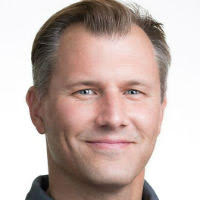 29. 'Telling Ain't Selling'
Eric Quanstrom, Chief Marketing Officer, CIENCE
Unsure of provenance as it's been around forever, but which reminds [our team] to truly listen to potential clients. We also have our own variant of this at CIENCE: "Never rob your customers of their own Aha! moment." This is compelling because there is no truth so powerful as that which a customer comes to on their own ― assisted capably by the salesperson who created the conditions for the aha moment to happen. Taken together, these are inspiring and motivational because they are perfectly attuned to the role salespeople play in their jobs.
---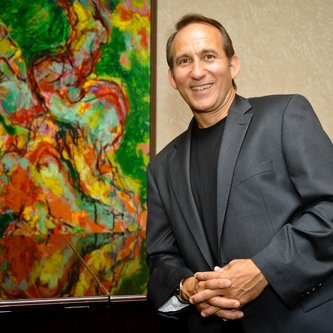 30. 'Don't Be Casually Committed to Your Profession. If Your Best Is 70%, You're 30% Short, and Your Earnings Will Reflect That Shortcoming.'
Dan Seidman, CEO, Got Influence?
Remember back in school when we'd complain about classes we would never use in the real world? Now that we're sales professionals, we can get great training and know it'll make us money. I can't tell you how many salespeople won't read books, watch videos, attend workshops ― because their company isn't paying for them. How serious are you about the opportunity to serve in the greatest profession on the planet? Invest in yourself, and you'll notice the difference quickly, as will your family, your future and your bank account.
---
The Bottom Line
Everyone needs encouragement once in a while, no matter how devoted they are to their profession. Use our list of inspirational quotes to keep you and your team fired up to reach your sales goals all year round.
Have your own favorite motivational sales quote? Share them with us in the comments.