Are you looking for inspiration to help motivate you in sales?
Not all of us are natural salespeople. And even those of us who are still find it difficult to stay motivated all the time. During the course of marketing and advertising your service or product, it's common to ebb and flow in your passion and enthusiasm. If that sounds like you, use the following quotes to reignite your fire for selling.
Before we dive into the details on this topic, we also suggest you check out Insightly, our recommended small business CRM. Visit Insightly to learn more.
Below, we're sharing favorite sales quotes from small business professionals just like you. Thanks to everyone who contributed. Let's get started.
---
1. Be so good that they can't ignore you. -Steve Martin
Matt Jones, Principal, beaconrealtygrp.com
Starting out, especially cold calling people, I faced a lot of rejection. Some of those same people are now some of my best clients. I knew that eventually I would be such an asset to them that they simply couldn't ignore my call, and that kept me hungry to be better. That quote now resonates more than ever as I launch a new venture in a new market.
---
2. "You don't close a sale, you open a relationship if you want to build a long-term, successful enterprise" – Patricia Fripp
Rahim Kassam Crosscap
Selling is all about relationships and trust, most customers I have sold and up-sold to I've achieved because of establishing an excellent relationship by delivering solutions on time that solve the client's needs.
---
3. Nothing happens in business until something gets sold. -Thomas Watson
Paige Arnof-Fenn, Founder & CEO, Mavens & Moguls
I love this quote because it helps people stay focused on what matters. We've all been in those meetings where people love to hear themselves talk and they make every excuse in the book about how hard it is to get the meeting. There are usually a lot of people with stories about how much progress they are making, but really it comes down to someone making the sale. My competitive juices start flowing when I know, if he or she can do it, I can too! That is just the kick in the pants I need to get going.
---
4. You just can't beat the person who never gives up. -Babe Ruth
Lori Cheek, Founder/ CEO, Cheekd
After building my dating business for over six years, I've got a laser-focused vision to succeed and will do almost anything to keep this business flourishing. I'm actually not surprised by my determination because for as long as I can remember, I've been extremely stubborn. When most people would have quit, I only hustled harder. I think my personal approach, passion, and dedication mixed with my relentless conviction that failure is not an option has been the recipe that will ultimately lead to my success. No matter what… in the end, I'm going to have a magical and cheeky story to tell.
---
5. "In For A Penny, In For A Pound"
Jared Weitz, United Capital Source

This is one of my favorite quotes. I love it because it truly represents how a business owner must be in their business. There is no being half in, you must go "all in" for your business.
---
6. Coming together is a beginning; keeping together is progress; working together is success. -Henry Ford
Katongole Johnny, Life and Health Coach, 4 Corners Alliance Group
When I read this quote, it opened my mind that the only way to success is working together. You can't be good in everything, but when you share ideas, you prosper.
What is teamwork? Teamwork can be defined as the ability to work cooperatively with others and work together, as opposed to separately or competitively, to achieve a common goal. Teamwork is used in all aspects of life. Analyze any situation or task involving more than one person: in almost all cases, the outcome can only be positive if a sufficient amount of teamwork is used.
For example, a marriage will only work if both partners put in the effort. A sports team will not be successful unless the team works together as a unit. A business will not survive unless all members work as one team. Whether or not each individual realizes it, they are putting complete trust in the other members of their team to work together and achieve one common goal.
---
7. We don't sell a product or service
We pride ourselves at Savage Global Marketing on assuring clients they are here for the ride and experience, not just a simple handshake and a deal. Customers today are involved in projects with the 6 senses, they are paying attention to the way it feels, looks, sounds, etc. Don't lose a customer by offer a service or a product, show them that experience they really are looking for but haven't seen.
---
8. The difference between a successful person and others is not a lack of strength, not a lack of knowledge, but rather a lack of will. -Vince Lombardi
Christopher J. Croner, Ph.D., Principal, SalesDrive, LLC
This quote resonates with me on a sales level and on an overall business level. Our research has consistently shown that the most important characteristic for success in "hunter" salespeople is Drive (Need for Achievement, Competitiveness, and Optimism). Knowledge and technique are important, but the salesperson who can get the door slammed in their face and knock on the next door with that much more certainty and enthusiasm wins the day.
---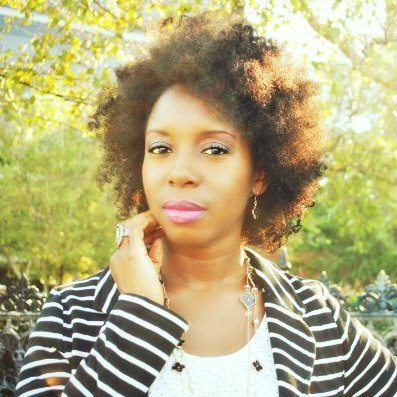 Moniek James, Entrepreneur Mentor
This quote reminds me to see every person that I encounter as a person —not a potential sale. It reminds me that making the connection is paramount. When I focus on making people feel important first, the sales will come.
---
10. Madeline Johnson, CEO, Marketing & Public Relations,The Market Council
"If you want to have more, you have to become more. Success is something you attract by the person you become. For things to improve, you have to improve. For things to get better, you have to get better. When you change, everything changes for you"– Jim Rohn
---
11. We must all suffer from one of two things: the pain of discipline or the pain of regret. -Unknown
Elayna Fernandez, Creator, Storyteller, Mentor for Moms, The Positive Mom
The reason I love this quote so much is that quite often the journey of success is hard, and we all go through times in which it becomes tempting to quit. However, if we focus on the pain of defeat, on the pain of regret, on the pain of what will happen and what it will cost you to NOT reach your goal, you will find great motivation to go on, and to do everything you can to achieve it!
---
12. Fail well!  -Barbara Corcoran
Elena Shkarubo, Founder&CEO, MeetnGreetMe.com
My favorite quote belongs to Barbara Corcoran, who built her fortune in real estate. The full quote is, "Fail well! The only difference between the superstars making millions a year and persons barely get by is how long they feel sorry for themselves once they get hit."
No one likes to fail. A lot of people don't even start because they get stuck with the question 'what if I fail' or 'what if I get No instead of Yes'. But failure is just a part of the business cycle. Moreover, it brings us experience and makes us stronger. Barbara's words encourage me to leave the I'm-so-sorry-for-myself zone faster and easier. At the end of the day, it's up to us whether to focus on the failure, get depressed, and give up or to accept it as a possible outcome and move forward.
---
13. A sale is not a sale until the money is in the bank. -Unknown
I like this quote because it reminds me that sales is a process linked with credit control. You can generate $1,000,000 in sales, but if three months down the line $600,000 is still outstanding, you stand a good chance of running into cash flow difficulties.
---
14. People will forget what you said, people will forget what you did, but people will never forget how you made them feel. -Maya Angelou
Vladimir Gendelman, Founder & CEO, Company Folders, Inc.
Sales is based on relationships that build up, not quick interactions. Because it occurs over a period of time, people may lose sight of details during a sale. But they will retain an overall impression of how you treated them and whether they enjoyed working with you. If you make customers feel good about themselves and their purchase decisions, they will come back to buy from you in the future.
---
15. "If the first thing people see is an unkempt person walking in with a sloppy presentation and unorganized material, then they will automatically think that everything else you have to offer is the same." -Unknown
                 Christopher Rither, Editor, One Mean Dream
In other words, people's first impression of what you are selling may determine their opinion of it in the future. So make sure your first impression is spot on, every time, all the time.   
The main reason I like this quote is it has helped me remember the importance of slowing down and ensuring I have everything I need to make myself and what I'm selling look great, before I attempt to show it to the public. Another iteration of this might go something like this: It's hard to sell solid gold if people think it's made of brass.
---
16. Always be a little wary so you never have to be very afraid. -Swedish Saying
Jim Berlin, Founder & CEO, Logistics Plus Inc.
You should always watch out so that you can see what is coming ahead. Sometimes it can be a roadblock or obstacle, but other times it could be a lifetime opportunity. When those opportunities come around, sometimes to be successful, you have to take chances and have confidence in yourself and the people around you.
---
17. It takes months to find a customer, seconds to lose one. -Unknown
Ann Johnson, Owner & Founder, All You Naturally
I've been in sales for nearly 40 years, and you can bang on doors for weeks, sometimes months, before you land that account or customer. But, for whatever reason, in a blink of an eye, you can lose that account or customer, just like that! Another company might beat your prices, or the customer may not like your product. Build relationships, and do whatever it takes to make your customers happy! They are then less likely to jump ship.
---
18. Sell me a fish and get your dollar, but sell me an idea of fishing and get a fortune. -Oleg Smirnov
Oleg Smirnov, Sales Manager, Paragon Software Group
As a sales person, I prefer to start my sales pitch with a concept of the product and clearly state what you can achieve with it rather than just dryly describing the product's characteristics. This gets people to imagine how they will be able to use the product in their own lives, so they are more likely to purchase.
---
19. Fall seven times and stand up eight. -Japanese proverb
Pete Mani, Head of Growth, ZoltApp
As anyone in sales knows, sales is a numbers game, and falling down (not getting call-backs, replies, etc) is a common occurrence. This quote keeps me going and keeps things in perspective.
---
20. Don't throw stones at every dog that barks. -Unknown
Karla Jobling, COO, BeecherMadden
In sales, there is always a new market or new angle that you can pursue, but the way to be successful is to become an expert in your niche. If you are always trying to be an expert in a new area, you will get distracted and not hit your targets.
---
21. Yesterday's home runs don't win today's games. -Babe Ruth.
Keith Johnstone, Marketing Manager, Peak Sales Recruiting
This is my favorite quote because it reminds you that every minute of every day counts towards achieving your sales target. It reminds you to stay humble; that as great as your past successes might be, it's what you do in the here and now that will make or break whether or not you achieve your goal.
---
22. "Innovation is rewarded.  Execution is worshipped." – Dan Gilbert
Emmanuel Lao | CEO + Creative Director, Square 1 Group
I always preach to the staff that good ideas or products are always just the beginning.  Most people fail to understand that the real journey to success starts when you step out of that door and tell people to buy your product. We worship execution because in the beginning we will get rejection far more times than acceptance.  However if that level of acceptance becomes more perpetual, then universal praise is due.
---
23. People don't like to be sold, but they love to buy. -My father-in-law
John Kinskey, Founder & CEO, AccessDirect, Inc.
In the early day of starting my business, my father-in-law, a retired sales pro, was coaching me. I never forgot his reciting this quote as he tutored me in sales. He went on to explain the do's and don'ts of setting appointments and conducting on-site sales calls, with some stern coaching after each one. That quote sums up the subtleties in the art of selling.
---
24. In sales, you let the prospect talk 80% of the time and you talk the other 20%. Listening, asking questions, and empathy are your most value weapons in sales. You must uncover the prospects motive to truly give them what they want and need.. 
Brandon Lewin, BrandonMLewin.com
This has been a proven belief of mine that has lead me to selling to thousands of customers over the years and millions of dollars in services and products sold. People want other people to listen to them and help them get what they want.
A salesperson or a person in the position to sell to someone has the responsibility to act as a doctor. You must diagnosis the person to truly help them. That means the world to me.
---
25. You can have everything in life you want if you will just help other people get what they want. -Zig Ziglar
Marc Carriere, Managing Director, Marketing Tactics
This gem has continued to inspire and guide me in business for over 30 years. I've found that genuinely putting other people first earns you their trust. And, when they know you have their best interests at heart, they're generally more than willing to give you what you want.
---
Over to You
That's it for our favorite sales quotes! What's the most inspiring sales quote you've heard? Let us know in the comments below.