Would you like to come up with a creative and unique name for your sales team? It's one of the best ways to motivate your team, and build unity and team spirit.
We asked a group of professionals to share their sales team names and a little bit about how they came up with the winning name. Hopefully, this serves to inspire you to create a sales team name that embodies your company's ideals and personality.
---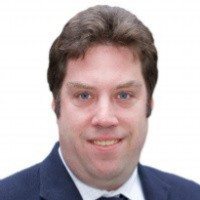 ---
The Insurance mafia was born through a conversation with my dear friend (who cuts my hair), the Soprano's, & a play off the Mizik Mafia. She was raving about an episode of the Soprano's while cutting my hair. Then I started talking about a life insurance case for someone with a difficult health condition… but I got it done.
That's our specialty… hard to place cases….
She then made a comment, So you're like the Mafia, in her best attempt at a gangster voice, You get things done nobody else can!
So after some laughter and thinking… I said, If Nashville can have 'the Muzik Mafia', they can have an INSURANCE MAFIA.
Moooost people love it.. Funny. Different. Refreshing…. For an insurance agency to have humorous marketing.
---
One of my clients, Jeff Cohn, had a small team that was named after his family, and their slogan was Omaha's Elite Real Estate Group.
When they expanded their team they dropped the family name and intentionally stole their own slogan for the name of their team. (Their team came from nowhere to become the #1 residential real estate team in their state in just 3 years, and will soon be #1 at Berkshire Hathaway HomeServices in the world.)
He picked his slogan, and later team name, because he wanted clients and even competitors to have to acknowledge his team was Omaha's Elite every time they referred to the team.
---
My story is short and sweet. My business name is Jeff's Money Magnet. I just thought through it and realized I help people attract money like a magnet would metal.
---
The name of our sales team is 'Feet On the Street'. Before we were actually able to hire a sales team, my Board and I were the sales team and when people would ask us, How are you marketing your company?, we'd always say by putting our 'feet to the pavement' and talking to people face to face.
So, when we were ready to create this sales team…'Feet On the Street' seemed like a natural selection. Not much brainstorming involved…my CEO brought it to our attention that that's what we should call the team and we agreed. It made sense.
---
While managing a regional sales team of over 100 I was looking for a name or mascot that personified our mission. I came across a book named Rhinoceros Success. It typified all the attributes required for a top level group.
The book describes a Rhino having thick skin, ignores all obstacles in its path, and charges straight ahead at its challenge. That was the perfect metaphor for a sales person.
We bought the books for all the sales people. We became the Gulf Coast Rhinos. Each month there was a Rhino of the Month award. Each year we had the Rhinolympics where each office competed with each other in team activities at a regional sales meeting.
That was from 1992-2000 and it is still talked about. The book is available on Amazon.
---
Our company provides content in just about every area of interest to boomers, seniors, retirees and people planning their retirement.
There is absolutely no name we could have used that describes what we do as we did not have the luxury of well known organization like AARP.
We brainstormed and decided that the best name we should come up with would be something that would be remembered and at least have some reference to the age group we serve.
We then had to pick a name where the URL was not only available, but something similar was not in use that might create an excuse for litigation.
One member of our team came up with Retired Brains and this met all the criteria and although we serve many who are years away from retirement, it has worked well.
When any of us are at conventions and trade shows people come up to us after looking at our badges and ask What do you do? which is what any company would hope would happen.
Also when we email or use LinkedIn and our profiles are checked not only are emails usually opened but our profiles are researched primarily because of our unusual name.
---
Team Name: The Drive-Byers
We're a small online business that sells custom USB flash drives. In our efforts to build community and accountability within our sales associates, help increase sales through friendly competition and just shake things up a little we split our sales team into 2 groups.
Throughout the entire time they were split up, there was constant light banter between the 2 teams. One day one of our sales associates, after having a great sale, nonchalantly walked by the other team's work area and pretended to light fire on them all with his finger machine guns making sound effects with his mouth.
I don't know what switch went off because, right after that, both teams became so much more competitive! The opposing team eventually retaliated in the same way adding their own twist. It got to the point where you knew people were getting great sales when you heard fake gun fire going off around the office or when you saw sales associates dramatically hopping out of pretend cars and lighting fire on their competition.
After this whole thing whore off the name The Drive-Byers just kind of emerged out of the friendly competition. It's really fitting actually given that we sell USB Drives. They made a little slogan as well; we light up the competition.
---
9. Taylor Murray, Contact Center Software Solutions
We have decided to name our sales team The Rat Pack I think it fits well due to our small team and that we are located in Las Vegas. We currently have 5 sale executives. Coming up with the name was really easy.
Someone here at the office made a joke regarding the sales team calling them the rat pack after that everyone adopted the name and that's how we came up with the name. Our company website is www.calltools.com and we are located in Las Vegas. Let me know if you have any other questions.
---
When I was looking to hire someone for sales and customer service, I wanted to communicate the heart of what the position was about, both in my job posting and in newsletters / emails with my readers so they could also get a feel for it.
The last thing I wanted to say was, Email customer service! or, Talk to sales! neither of which is appealing, at least not to me.
So I came up with Alpha Advocate, and as we expand our sales / customer service team, they'll be called the *Alpha Advocates*.
The way I came up with it is when I was writing the job description, the word advocate kept coming up, and then Alpha which is short for Introverted Alpha, our company name.
The message is that our Alpha Advocate is a smart and loving advocate for our Introverted Alphas. That includes sales and customer service technically, yes, but it is so much more dynamic and rich than that.
---
Sales' Team Name – "Me"
As most small businesses, the owner is responsible for marketing and sales. Other business functions can be outsourced or delegated, however growth of the company remains the responsibility of the owner.
---
Many of my clients, upon my suggestion have set up either temporary or sometimes permanent teams within the overall sales team. In so doing many have taken to the idea of naming the team and more importantly setting up various forms of competitions of these sub-teams. I wrote about this as a growth lever strategy in my book *Growth or Bust* in chapters 9-12.
Best Names:
*Socrates' Consultative Closers* – re-emphasized the move of the company to be more socratic and consultative in their selling approach, this won $100 restaurant gift certificates from the owner/CEO for the team as this was one of his initiatives. This guys even had shirts with a logo on it of Socrates with his hand pointed up.
They would print up paraphrased quotes from Socrates like: I cannot sell anyone anything, I can only provoke them to think about what will make them more money. These were even used in marketing and selling…or business development as they called it in their industry.
*The Fire Eating Rubber Duckies* – used the rubber duck toys and logo all the time, imagine having a rubber duck left on your desk by a salesmen selling software for a company with a totally different name but the salesmen making claims like, The software that you cannot sink. or swimming in the same tough waters as you everyday, committed to your staying afloat.
---
Sales team name: Ours is very original….. Team CEO Space 🙂
---
Sales' Team name: Erin Mills Life
My sales' team name was designed to summarize and easily explain the purpose of the team and also allow people to instantly connect with it upon hearing the name. Being a real estate sales team, we had to find something the local community would recognize. Since Erin Mills is the name of the primary neighbourhood we specialize in, it made sense to incorporate it into the official name. The team focuses on selling a specific lifestyle through real estate and so we added the word life to the team name, giving you the Erin Mills Life team. The domain name was also available and therefore sealed the decision to use this technique for branding the sales team.
---
15. Richard C. Kelleher, M.B.A.World's first Marketing Sociologist
Sales teams names: What an important story. As a marketing consultant, companies don't realize the importance of have sales team names. Yet most are cheesy names like the sales team leader's name, Dark Knights, or whatever.
It should be on sales cards. It should reflect the nature of the business. If you were in the mattress business, it could be something like Insomnia Annihilators.
There are three things small businesses don't do that are essential. As you said, a sales team name. Sales awards. Recognizing your top 20 percent. Customer awards. Every company should be giving out awards to customers. Like Top Knowledge Networker for XYS Company (your company name). Every customer award program should include a special honor for a customer who has contributed the most referral of new customers.
---
Sales team name: Pit Bull Crew
Because Pit Bulls are loyal and gentle unless you mess with the owner and then they can be brutal. It's the owner's job to train them right and watch over them.
---
It's Your Turn
Do you have a unique name for your sales team? We'd love to hear it. Share it in the comments section below.
Want to manage 1000's of leads, save time, and get organized? Click Here to get our FREE CRM guide and find out how.