Creating a name for your sales team is a great way to motivate and promote camaraderie amongst the members. It should be a creative name that embodies the personality of the team as a whole and builds unity and team spirit.
We asked sales team leads and business leaders to share unique sales team name ideas and why they think it is a winning name for their sales people. Scroll down below and get your ideas rolling to come up with that perfect team name.
---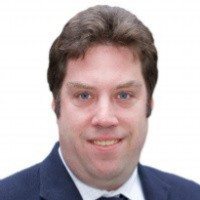 Marc Prosser, Co-Founder, Fit Small Business
"Spinning your wheels" when it comes to thinking up a great name? Sometimes it helps to let someone on the "outside" take a crack at it. Brainstorm with creative minds at Fiverr and you can get a whole list of potential business names for as little as $5–then all you have to do is choose your favorite! Click here to get started.
---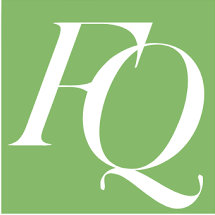 Choosing a team name is an opportunity to let your creativity soar. If possible, select a name that reflects the specific nature of your work, as well as the interests or personalities of the team members. Alliteration or a rhyme will take your team name to the next level, and a great pun will help you achieve maximum awesomeness.
---
3. Hounds in the Pound
The story behind Hounds in the Pound started when a team working for a software startup expanded fast and needed to relocate to a new office. The sales team went from an airy tenth floor open concept office to no windows in a dingy basement in a span of an afternoon. It was then that the sales reps discovered that they didn't require a fancy office—or really, an office at all—to be successful and enjoy their work environment. They had T-shirts made up for their team, set up a hockey net, aptly named themselves The Hounds in the Pound, and excelled as the number one team in their organization.
---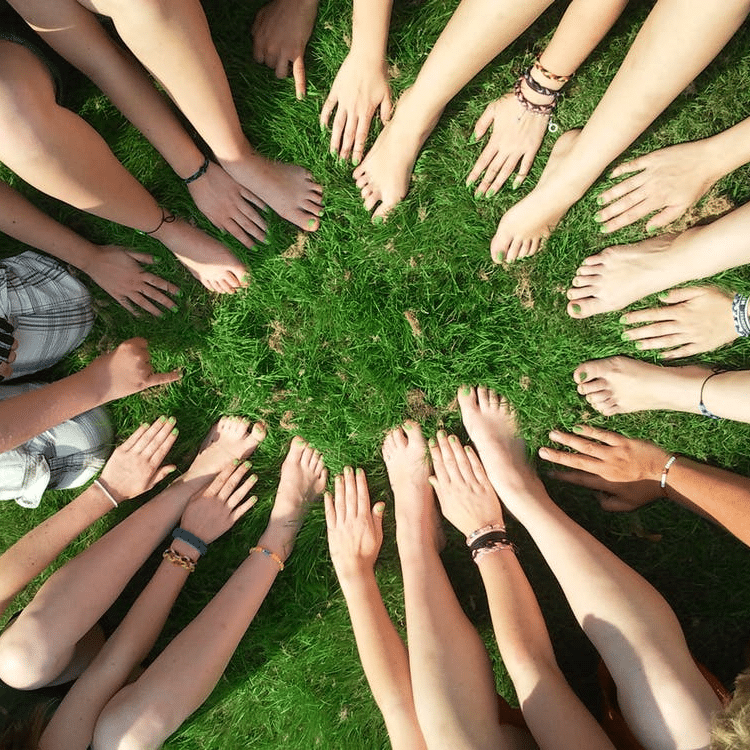 Need a clever or funny name for your sales team competition or work team-building event? Below is a list of some favorites just for you. Pick one for your team and be sure to check out our fun & easy to use design lab to create custom polo shirts, t-shirts, or other items for your team.
Here are some sales team name ideas:
One Team One Mission
Keep Calm & Sell On
Prospect Persuaders
The Mavericks
Service First, Sales Second
---
×
Download 26 Team Building Ideas For Your Sales Team
Team building activities are great, fun ways to improve dynamics among company employees and boost employee morale.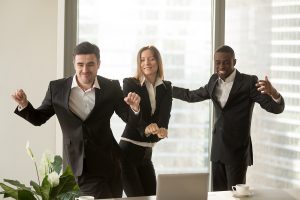 This email address is invalid.
×
Download 26 Team Building Ideas For Your Sales Team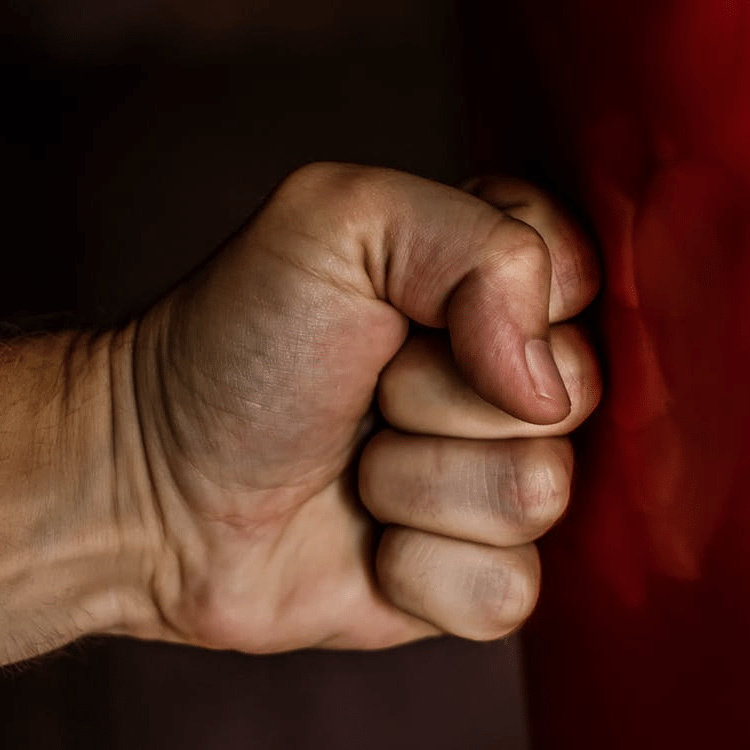 5. Defenders of Truth
Our sales team came up with the name, "Defenders of Truth." Every day, all day, we deal with clients who have been bombarded with ads all over the internet creating false expectations. Whether it is to get a website for $499 or rank #1 on Google for $500, we have to dispel these falsehoods daily. Thus our name, which explains our core mission.
---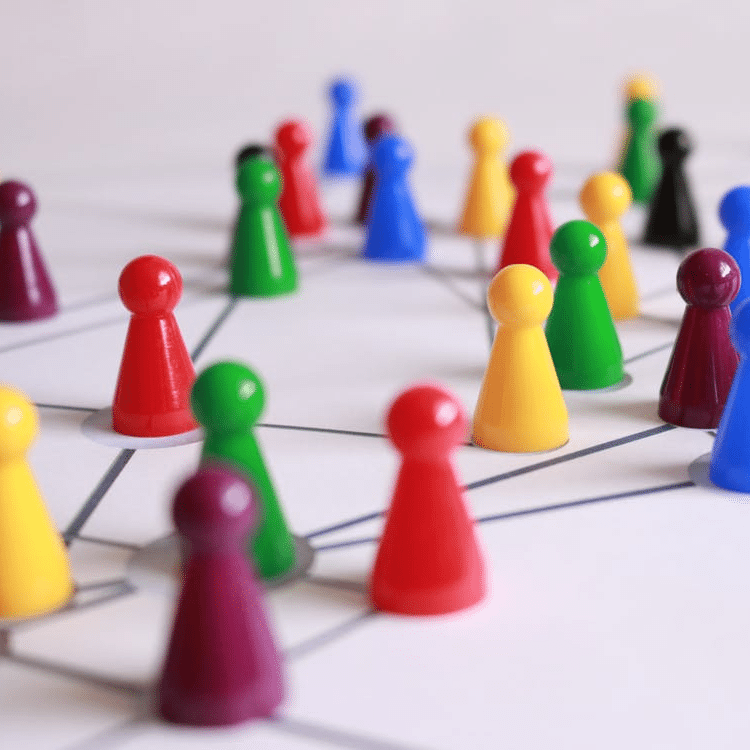 6. Spartans
In our company, we hold friendly competitions between four sales teams: Make it Rain, Dead Presidents, The Price is Right, and The Spartans. My team, the Spartans, has been in existence since 2015. We named it so because we were the smallest sales team in the company at the time (5 team members compared to others with 12 members), yet we had the same goals as the others. Spartans seemed to be the perfect fit, and we ended up outperforming the other bigger teams by a landslide.
---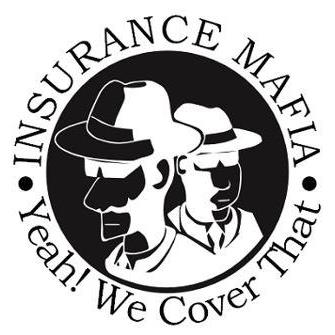 7. Insurance Mafia
Joe Gravy Graves
The Insurance Mafia was born through a conversation with my friend about the Soprano's & Mizik Mafia. She was raving about an episode of the Soprano's while cutting my hair. Then I started talking about a life insurance case for someone with a difficult health condition…. but I still got it done despite the situation.
She then made a comment, so you're like the Mafia, in her best attempt at a gangster voice, you get things done that nobody else can! So after some laughter and thinking… I said, If Nashville can have 'the Muzik Mafia,' they can have an INSURANCE MAFIA. Most people love it.. Funny. Different. Refreshing…. For an insurance agency to have humorous marketing.
---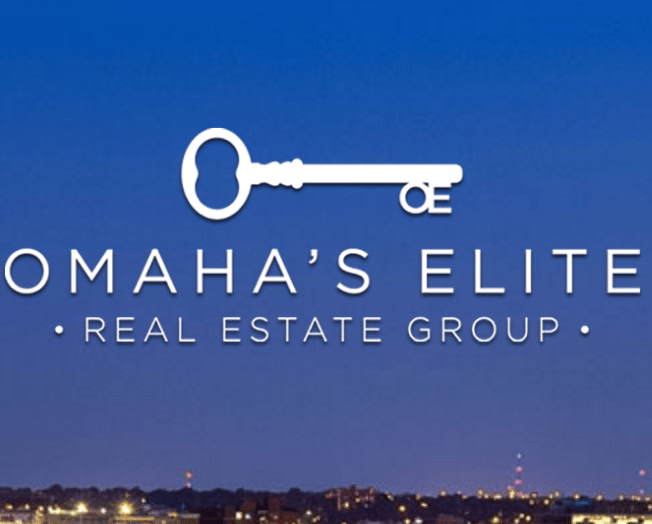 8. Omaha's Elite
One of my clients, Jeff Cohn, had a small team that was named after his family, and their slogan was Omaha's Elite Real Estate Group.
When they expanded their team, they dropped the family name and intentionally stole their own slogan for the name of their team. (Their team came from nowhere to become the #1 residential real estate team in their state in just 3 years, and will soon be #1 at Berkshire Hathaway HomeServices in the world.)
He picked his slogan, and later team name, because he wanted clients and even competitors to have to acknowledge his team was Omaha's Elite every time they referred to the team.
---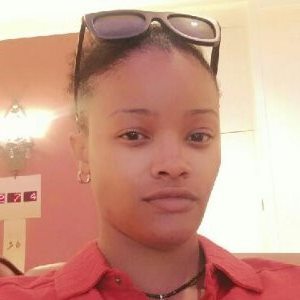 9. Feet On The Street
The name of our sales team is 'Feet On the Street.' Before we were actually able to hire a sales team, my Board and I were the sales team and when people would ask us, how are you marketing your company?, we'd always say by putting our 'feet to the pavement' and talking to people face to face.
So, when we were ready to create this sales team… 'Feet On the Street' seemed like a natural selection. Not much brainstorming involved…my CEO brought it to our attention that that's what we should call the team and we agreed. It made sense.
---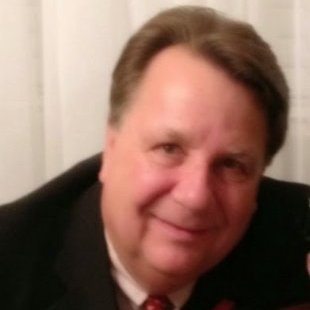 10. Gulf Coast Rhinos
While managing a regional sales team of over 100, I was looking for a name or mascot that personified our mission. I came across a book named Rhinoceros Success. It typified all the attributes required for a top level group.
The book describes a Rhino having thick skin, ignores all obstacles in its path, and charges straight ahead at its challenge. That was the perfect metaphor for a sales person.
We bought the books for all the sales people. We became the Gulf Coast Rhinos. Each month there was a Rhino of the Month award. Each year we had the Rhinolympics where each office competed with each other in team activities at a regional sales meeting.
---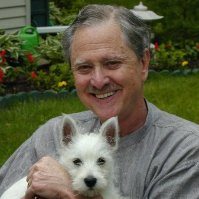 11. Retired Brains
Our company provides content in just about every area of interest to boomers, seniors, retirees and people planning their retirement.
There is absolutely no name we could have used that describes what we do as we did not have the luxury of well known organization like AARP.
We brainstormed and decided that the best name we should come up with would be something that would be remembered and at least have some reference to the age group we serve.
We then had to pick a name where the URL was not only available, but something similar was not in use that might create an excuse for litigation.
One member of our team came up with Retired Brains and this met all the criteria and although we serve many who are years away from retirement, it has worked well.
When any of us are at conventions and trade shows people come up to us after looking at our badges and ask 'What do you do?' Which is what any company would hope would happen.
Also when we email or use LinkedIn and our profiles are checked not only are emails usually opened but our profiles are researched primarily because of our unusual name.
---

12. The Drive-Byers
We're a small online business that sells custom USB flash drives. In our efforts to build community and accountability within our sales associates, help increase sales through friendly competition and just shake things up a little we split our sales team into 2 groups.
Throughout the entire time they were split up, there was constant light banter between the 2 teams. One day, one of our sales associates, after having a great sale, nonchalantly walked by the other team's work area and pretended to light fire on them all with his finger machine guns making sound effects with his mouth.
I don't know what switch went off because, right after that, both teams became so much more competitive! The opposing team eventually retaliated in the same way adding their own twist. It got to the point where you knew people were getting great sales when you heard fake gunfire going off around the office or when you saw sales associates dramatically hopping out of pretend cars and lighting fire on their competition.
The Drive-Byers just kind of emerged out of the friendly competition. It's really fitting actually given that we sell USB Drives.
---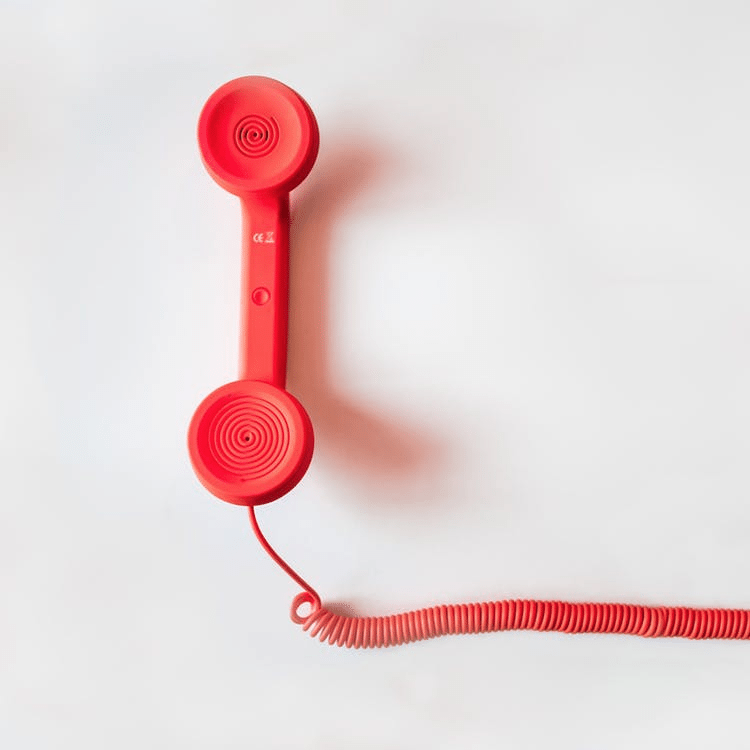 13. The Rat Pack
Taylor Murray, Contact Center Software Solutions
We have decided to name our sales team The Rat Pack. I think it fits well due to our small team and that we are located in Las Vegas. We currently have 5 sale executives so coming up with the name was really easy.
Someone here at the office made a joke regarding the sales team calling them the Rat Pack. After that, everyone adopted the name and that's how we came up with the name.
---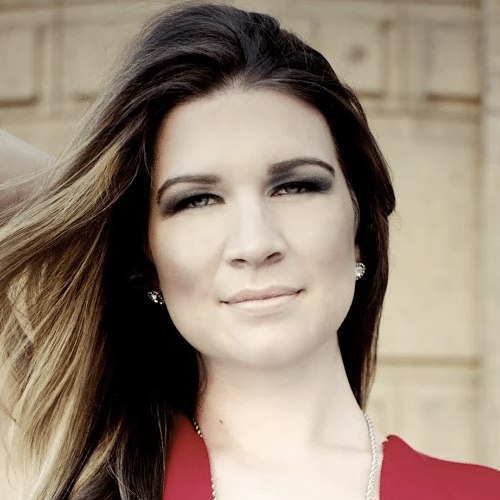 14. Alpha Advocates
When I was looking to hire someone for sales and customer service, I wanted to communicate the heart of what the position was about, both in my job posting and in newsletters / emails with my readers so they could also get a feel for it.
The last thing I wanted to say was: 'email customer service' or, 'talk to sales' – neither of which is appealing, at least not to me.
So I came up with Alpha Advocate, and as we expand our sales / customer service team, they'll be called the Alpha Advocates.
The way I came up with it is when I was writing the job description, the word advocate kept coming up, and then Alpha which is short for Introverted Alpha, our company name.
The message is that our Alpha Advocate is a smart and loving advocate for our Introverted Alphas. That includes sales and customer service technically, yes, but it is so much more dynamic and rich than that.
---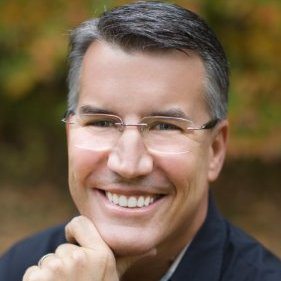 15. Socrates' Consultative Closers
Many of my clients have set up either temporary or sometimes permanent teams within the overall sales team. In doing so, many have taken to the idea of naming the team and more importantly setting up various forms of competitions of these sub-teams.
The best was Socrates' Consultative Closers which re-emphasized the move of the company to be more socratic and consultative in their selling approach, this won $100 restaurant gift certificates from the owner/CEO for the team as this was one of his initiatives. This guys even had shirts with a logo on it of Socrates with his hand pointed up.
They would print up paraphrased quotes from Socrates like: I cannot sell anyone anything, I can only provoke them to think about what will make them more money. These were even used in marketing and selling…or business development as they called it in their industry.
---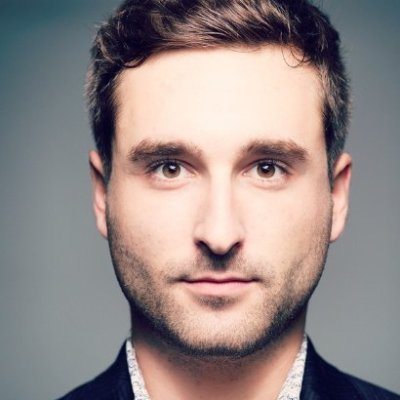 16. Erin Mills Life
My sales team's name was designed to summarize and easily explain the purpose of the team and also allow people to instantly connect with it upon hearing the name. Being a real estate sales team, we had to find something the local community would recognize. Since Erin Mills is the name of the primary neighbourhood we specialize in, it made sense to incorporate it into the official name. The team focuses on selling a specific lifestyle through real estate and so we added the word life to the team name, giving you the Erin Mills Life team. The domain name was also available and therefore sealed the decision to use this technique for branding the sales team.
---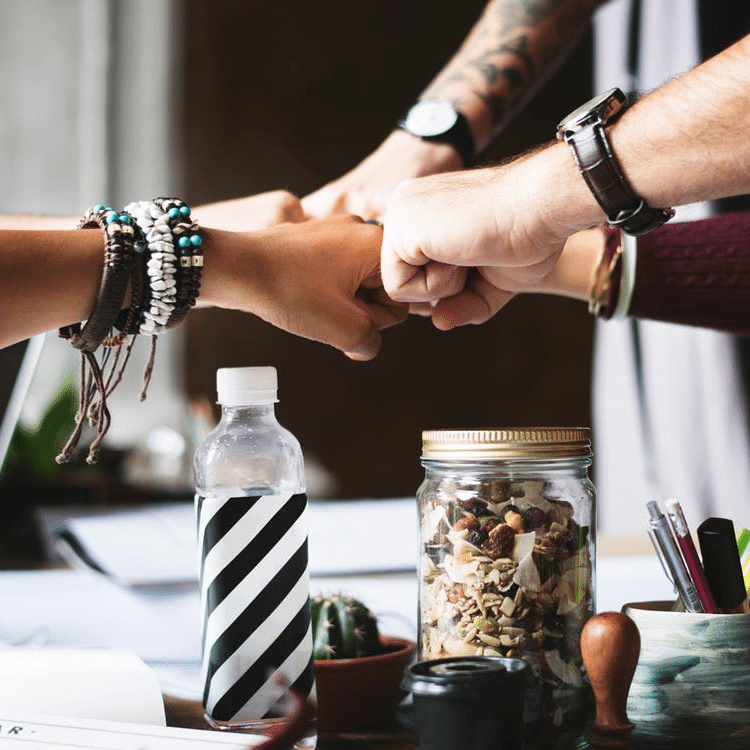 17. Insomnia Annihilators
Richard C. Kelleher, M.B.A.World's first Marketing Sociologist
As a marketing consultant, companies don't realize the importance of having sales team names. Yet most are cheesy names like the sales team leader's name, Dark Knights, or whatever.
It should be on sales cards. It should reflect the nature of the business. If you were in the mattress business, it could be something like Insomnia Annihilators.
---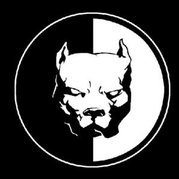 18. Pit Bull Crew
We came up with this name because Pit Bulls are loyal and gentle, but they can also be brutal when needed, similar to how you need to be aggressive in doing sales but still being loyal and friendly to your team mates.
---
Over To You
We'd like to thank everyone who contributed creative sales team name ideas. We hope that these ideas will help you come up with one that reflects your team ideals and personality.
What is your favorite team name from this list? Leave your comments below, and let's talk!