Whether you are just starting your own business or you have been running your business successfully for a number of years, there's always more to learn. In this article, I share 25 b2b sales tips from the pros. Some you'll know, but others may be the secret to boosting your sales revenue.
Here are our 25 sales tips from the pros:
---
Matthieu Gauthier, Head of Marketing, Mention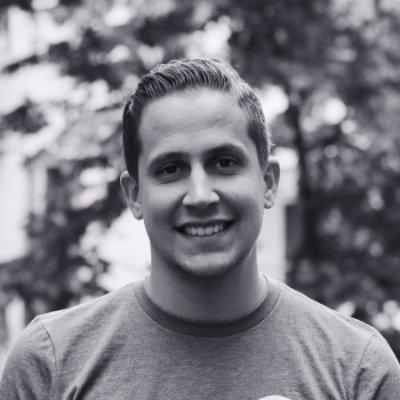 1. Use Technology like Pipedrive to Assist in The Sales Process
There are lots of software designed to help salespeople. For prospecting, CRM tools that track email opens are hugely helpful. For instance, let's say you send out 20 cold emails. The next day, you might want to call back those people who opened your email twice, because they show more interest in your offer. The same technology can also tell you the moment a prospect opens your email.
There are lots of sales CRMs available, at Fit Small Business, we recommend Pipedrive because it's easy to use, provides powerful sales analytics to help you improve your sales performance, it's loved by sales reps and it starts from only $10/user/month.
2. Understand Needs & Solve Problems
Your customers probably don't care about your product. So when you pick up the phone, the first thing you should do is forget about your features. Let's say you sell an HR product. The salesperson needs to look at the prospect's turnover, job offerings, and any other information they can find. Is turnover their biggest problem? You need to identify their Top 3 challenges, then choose the one to focus on. Work with them to show how your solution will solve their problem.
3. Monitor Key Industries For New Prospects
In a previous role, I created monitoring alerts for companies who have just hired a new CMO/CTO. These people join a company and often want to make changes – new technologies, new processes, new strategies. This is perfect for outbound salespeople. I would receive alerts when a new CMO joined a company, then reach out and see if they were in the market for my products. You can do this with Google Alerts, or a more advanced tool like Mention.
Check out our full guide on lead generation tools where we cover more systems that provide this functionality.
---
Steve Pritchard, Business Consultant, giffgaff

4. Analyze Your Customer Base
A detailed analysis of your customer base is a key indicator of why people value the service you provide. For example, if 80% of your current client base is only utilizing 3 products and don't appear to be interested the other 5, it will give you a clear idea of what you should be focusing on and where to invest your sales time.
5. Create Your Own FAQ
Write down the questions that crop up in your sales pitches and in emails from people you've tried to sell to. Then, turn them into answers. This will help you to walk into your next pitch with a well-stocked arsenal of useful and insightful points to make that you would not otherwise have. If the same question comes up a few times, try to work the answer directly into the pitch to show the next person you pitch to that you have considered every angle.
6. Create Regular Content on Your Website
Not only is this great for your website's SEO, helping to push your site further up Google's rankings to increase the number of people who visit your site and buy your products. It also helps to make you an authority on your industry. Set up a blog and get writing; offer specialist and informed advice to your target audience on issues related to your services/products, as well as industry news.
Check out our guide to create your own website in 5 simple steps. You can get up and running in the same day, and it only costs $2.95/month using Bluehost.
---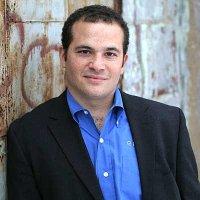 7. Make Everything Personal
Start calls, meetings, presentations, emails, proposals, etc. with something personal. Let them see your outstanding personal qualities so they like you. Winning is half the battle; get them to like you and then they'll listen to you. Beyond that point, if you have the right product, it get's much easier to complete the sale.
8. Demonstrate Expertise
Show that you know how to solve your prospects problems so they know it will work. You can also reinforce your credentials with references, testimonials and case studies to help position yourself as a problem solver. Giving talks and writing guest blog articles also helps to increase your visibility and raises your profile.
---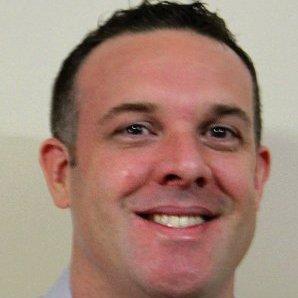 9. Mystery Shop Your Competitors
Contact your competitors while posing as a potential customer. You can learn how they approach the sales process, what value propositions and key messages they use and also what they say about your business to customer prospects. If you have not ever done this personally, I recommend that you do as you will be surprised what you can learn and how this can help to inform your own approach.
10. Increase Your Prices Every Year
It's normal for companies to have annual increases that are inflation related, or due to improved features. Try an 'annual increase of 10%' or if it can be justified with factual reasoning, go for more. Your customers might not be as price sensitive as you think. Small businesses tend to undercharge, and you can always give a
discretionary discount to any customers who complain.
---

11. Don't Forget To Play The Long Game
Of course you want money coming in short-term. Everyone does. That said, just because you don't close a deal within a few weeks doesn't mean that person won't become a customer. I've pitched people and had them convert into customers years later. Usually they saw a piece of material from my drip marketing campaign that made them remember me and called. The good thing about these leads is that if they call you after so much time has passed, they usually close the deal themselves in that first call.
12. Be Persistent
And I mean really, really, REALLY persistent. Most people don't understand that, on average, it takes six or more calls to close a sale. And that's after you've provided them with a constant stream of information/content in your drip marketing campaign.
13. Take Full Advantage Of LinkedIn
This is the place for B2B selling and many small business owners neglect it entirely or fail to use it properly. To use it correctly, first start adding connections with people that are potential clients. Send personalized connection requests.
When they respond, start your drip marketing campaign— send them a note showing that you understand their need/problem and you have a way to solve it. Follow this up with an infographic/short pitch book showing ways you can solve their need/problem and a request for a phone call. Make sure you post and publish content that your potential clients will find useful.
To create engaging sales content, check out the free tool Canva.
---
Josh Albert, VP Business Development, Godfrey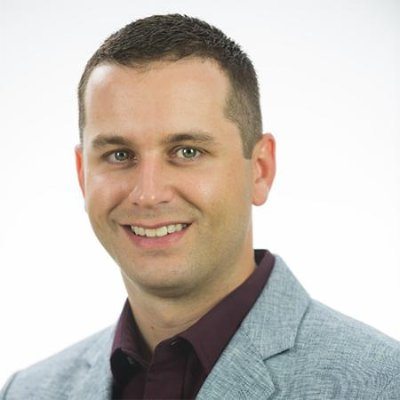 14. Go Small To Go Big
Small businesses have the opportunity to out maneuver larger competitors, even in established industries. You can do this by narrowing the focus of your business. and creating a standout value proposition that is compelling. Your value proposition will also work as your 30-second elevator pitch to open engagement with new customer prospects.
15. Create Sales Playbooks
Small businesses face turnover in their sales teams. It's important to capture the knowledge of each and every team member during the time they spend with your company. Developing sales playbooks can accomplish this. Sales playbooks are an inside view of how your company should be messaging prospective customers from initial contact through their life cycle as a customer.
---
Scott Kacmarski, Founder, Reps Direct

16. Comment On Expert Blogs Your Customers Read
Google keyword terms related to your industry and see if there are articles where you can leave comments about you or your business. Don't forget to consider Q&A sites such as Yahoo Answers and Quora where you can answer questions related to your industry and start chatting with useful new contacts and prospective customers.
17. Ask for Customer Referrals
Ask your current customers if they know of anyone else like themselves that could benefit from the same product or service solution. We have found that our best lead generators are our current customers because nothing positions you better to succeed than a positive personal introduction.
To learn more about how to setup your own customer referral program, I recommend reading How to Get Referrals in 5 Simple Steps.
---
Todd McCormick, Chief Revenue Officer, Terminus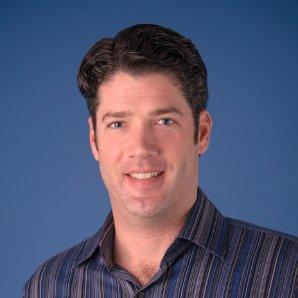 18. Partner with Marketing
B2B marketing and sales departments have to be aligned to be successful. Every small business, needs to manage lead generation and sales opportunities to close deals successfully. Unless these are balanced, business growth will suffer. This means that the value of sales and marketing are equal as they are two links in the same chain.
19. Track Conversion Rates
Make sure you can track conversion rates through your sales process. Use this data to drive enablement decisions for each rep on your team, as opposed guessing or training everyone the same way.
Learn more about the sales analytics every business should be tracking.
---
LaVon Koerner, Chief Revenue Officer, Revenue Storm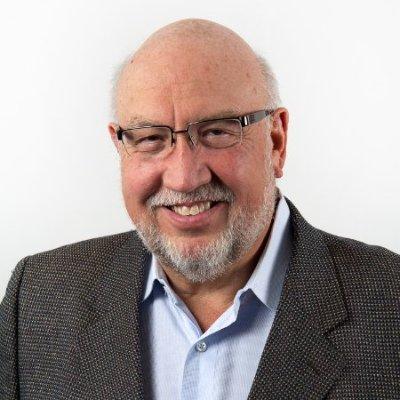 20. Stand Out From The Competition
Nearly every successful small business begins with a focus on a customer needs. But at some point, usually when competitors arrive, the amount of customer demand becomes insufficient to sustain growth. At this point your marketing and sales approaches will need to change from Demand Capture to Demand Creation. One way you can do this is to differentiate from competitors and create a standout value proposition.
21. Replace Hero Dependency with Scalable Process
Most businesses secure growth through the efforts of one or more dominant personalities. This is good at an early stage, but it can become a liability later and often forms a revenue glass ceiling that must be broken if the business is to move beyond "hero dependency." The simple truth is that revenue heroes are not scalable and they will always need to be replaced with a scalable process that can be populated and executed with good sales talent.
---
Felix Winstone, Co-Founder, Talkative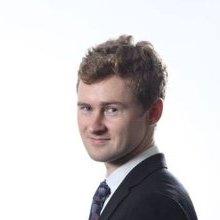 22. Upsell to Existing Customers
Your easiest sale is to someone you've already sold to because they start from having a belief that you can help them solve a problem. How can you help your current customers with more of your product or service? A typical sales mistake is constantly looking for new leads, instead of maximizing the value you provide to existing customers.
23. Ask for Feedback
Every lost deal is an opportunity to improve your sales approach. Were you too pushy? Was your product priced wrong? Were you talking to the wrong person? Don't be afraid for feedback of where you can improve. Most salespeople don't ask, and prospects are usually helpful in giving you advice.
---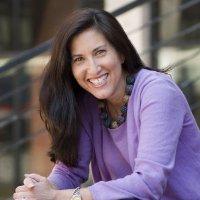 24. Go on a Listening Tour
Paige Arnof-Fenn, Founder & CEO, Mavens & Moguls 
Politicians do it all the time and it is great for business too. Make a list the movers & shakers, people you admire and prospects. Ask a few smart open-ended questions then sit back and take notice. They will be more than happy to tell you what is on their mind. If you listen to what they share with you there will be plenty of opportunities to help them. I did it when business slowed and picked up several new clients but you can do it any time.
---
25. Establish Third-Party Reviews Online
Ozair Akthtar, Sales & Business Development Manager, Monily
In Today's world, nobody trusts strangers. But you can go a long way to help building trust by publishing third party customer reviews online so that your future customers can view what others have to say about their experience of your business. A good place to start is Google My Business.
---
Over to You
A big thank you to all of the sales professionals who took time out of their busy schedules to share their sales tips with you. If you have any sales tips to share of your own, be sure to share them with us in the comments section below.