Top 29 Sales Training Videos From the Pros
Sales training videos provide a very efficient and effective way for small business sales teams to learn new skills, brush-up on old ideas, and get a positive inspiration from top sales professionals. To help you get the sales skills needed to increase your conversion rates, we gathered this list of 29 free inspirational sales videos.
If you need top sales advice from an expert, consider The Sales Essentials from bestselling author Paul Anderson. His remarkable method—which focuses on superior product knowledge, asking the right questions, and listening for answers—is lauded by sales teams across the country. The Sales Essentials interactive online training course from The Sales Pro costs $150, but you can save $100 with promo code FSB100 when you sign up today.
Here are the top 29 inspirational sales videos for 2019:
1. Science of Persuasion (Robert Cialdini)
Robert Cialdini shares six shortcuts (reciprocity, scarcity, authority, consistency, liking, and consensus) in this 11-minute sales training video that have a powerful influence over our buying behavior. People's buying behavior tends toward consistency, and therefore, will generally follow small commitment—like testing a product—with larger commitments like purchasing those products.
2. 6 Minutes for the Next 60 Years of Your Life (Gary Vaynerchuk)
In "6 Minutes for the Next 60 Years of Your Life," Gary Vaynerchuk makes a passionate case for why people over the age of 45 should stop making excuses and dive into the world of entrepreneurship. Life experience and wisdom, he argues, translate particularly well to sales and business success. We erroneously believe that youth is a prerequisite for innovative ideas; excitement, energy, and creativity can come at any age.
3. 'Let Me Think About It' Follow-up (Victor Antonio)
In this podcast, "Let Me Think About It" and you say, "….," Antonio discusses three steps that salespeople should take to re-engage the customer and bring them back into the conversation. By altering the direction of the conversation, a salesperson can address issues blocking the customer from making a sales decision.
4. Go Ahead & Sell Me This Pen (Dan Lok)
In "Go Ahead and Sell Me This Pen," Dan Lok takes you through the end-to-end sales process of selling you a pen in six minutes. He uses this as an opportunity to show you all of the skills and techniques involved in completing a sale. This approach can be easily used for small and large ticket items.
5. Stop Closing Sales & Start Providing Value (Jeff Gitomer)
In "Stop Closing Sales and Start Providing Value," author and coach Jeff Gitomer explains the need to sell on value and not on price. Customers either perceive value or they don't. If they perceive value, you won't need to decide when to close because they will ask you how much your product or service costs and you will be one step closer to making the sale.
6. Increase Your Sales by 39% With One Easy Sales Trick (Marc Wayshak)
In "Increase Your Sales by 39% With One Easy Sales Trick," Marc Wayshak shows you how to understand the value of your solution to the problems your prospective customers face. He calls this the "Delta," and it represents the distance between where they are now and where they want to be in the future—as well as what the financial benefit is after the solution is found. With this knowledge, you will know the value of solving their issue and how to pitch your price.
7. How to Quit Cold Calling & Smart Call Instead (Art Sobczak)
In "How to Quit Cold Calling and Smart Call Instead," Art Sobczak shares the view that cold calling is dead but has been replaced with smart calling. His view is not original and he is not the only person taking this approach, but if you want to learn how to use sales intelligence to help you make more effective and personalized cold prospecting, then this video will open that door for you.
8. Resolving Sales Objections (Linda Richardson Team)
In this sales training video on "Resolving Sales Objections," one of Linda Richardson's sales training teams provides a clear overview of what sales objections are and how to resolve them as a key part of the sales process. They introduce a four-step objection resolution model in this five-minute video—an ideal resource if you are trying to work out how to manage sales objections more effectively.
9. Closing the Sale: 9 Common Objections (Brian Tracy)
In "Closing the Sale: 9 Common Objections," Brian Tracy addresses the role that body language plays in honing a sales pitch and how salespeople can use non-verbal cues to overcome common objections. As he argues, these indicators of a buyer's interests or doubts are just as key to moving closer to a sale as well-scripted sales meetings.
10. Building a Value Proposition That Generates Leads (Michael Harper)
"Building a Value Proposition that Generates Leads" is an in-depth, 42-minute sales training video on how to create a value proposition that will help to generate more leads. It's presented by Michael Harper, the CEO of Sales Scriptor, and gives salespeople insight into the ways to create and distribute their value proposition.
11. Stunningly Unused Sales Technique (Jill Konrath)
In the "Stunningly Unused Sales Technique," Jill Konrath talks about the ways that sales teams prohibit customers from answering questions on sales calls—sometimes cutting them off outright—due to sellers' discomfort during lag times or long pauses. "Stunningly Unused Sales Technique," tells sales professionals how to wait for the answer as part of building interest in a sale.
12. Three Fatal Mistakes When Giving Your Price (Mark Hunter)
When sales professionals address the question of price with customers, there are three major mistakes that kill the deal, according to Mark Hunter in "Three Fatal Mistakes When Giving Your Price." Hunter talks about these sales mistakes and how to avoid them with clients—precluding objections altogether.
13. FBI Negotiator's Secret to Winning Any Exchange (Christopher Voss)
Christopher Voss talks about the sales process as a negotiation between the buyer and the seller in "FBI Negotiator's Secret to Winning Any Exchange." In this video, Voss explains how the human brain works and the way that small shifts in a sales presentation can gain the salesperson leverage in negotiations with a client. This video shows the way words, body language, and tone changes the negotiation.
14. The 6 Reasons Why You're Not Selling More (Patrick Bet-David)
In "6 Reasons Why You're Not Selling More," Patrick Bet-David discusses the major reasons why sales are not increasing and what salespeople can do to turn the tide. From asking the right questions to building a rapport and establishing a strong work ethic, Bet-David helps identify the six areas of improvement to increase sales.
15. The 7 Killer Sales Questions (Karie Kaufmann)
In "7 Killer Sales Questions," Karie Kaufmann teaches sales professionals how to respond to the hardest customer questions with your own questions to find out more information and bring the buyer into the sales process. Sales teams can learn how to overcome objections with her open-ended questions, designed to further the conversation.
16. How to Talk to Anyone With Ease & Confidence (Vanessa Van Edwards)
In "How to Talk to Anyone with Ease and Confidence," Vanessa Van Edwards identifies ways that a salesperson can create engaging conversations and minimize discomfort to further their sales pitch. Salespeople talk to customers all day, she says, but most people report feeling uncomfortable with someone trying to sell them something. To help, this video bridges the gap between a sales pitch and authentic conversation.
17. LinkedIn Sales Navigator Training 2019 (Gabe Villamizar)
Gabe Villamizar is an expert in how to use
LinkedIn's Sales Navigator
and in this training video, he shows you how to get started with the platform. Once you can use Sales Navigator, you will be able to build a much more meaningful profile of the prospective customers you are targeting so that you can take a more personalized approach to sales prospecting.
18. The 2 Huge Tips & Mistakes When Overcoming Money Objections (Cesar L. Rodriguez)
In this video, "2 Huge Tips & Mistakes When Overcoming Money Objections," Cesar L. Rodriguez talks about customers' reasons for objecting to a sale, the value of perspective, and what salespeople can do to address objections. Primarily, Rodriguez shows sales teams how they can bring buyers back into the sales process after a money objection.
19. Selling the Invisible: Four Keys to Selling Services (Christine Clifford)
Christine Clifford points out that selling products and services require very different approaches. In "Selling The Invisible: Four Keys To Selling Services," Clifford takes salespeople through the process of creating a value proposition and addressing buyers' need for services. By addressing customer objections to price and need, sales teams that sell services can increase conversions.
20. Open-ended Questions for Sales That Get You Outstanding Results (Ago Cluytens)
Ago Cluytens takes the open-ended question to a new level by teaching sales professionals how to use them to find out the information they need to close the deal. In "Open-Ended Questions For Sales That Get You Outstanding Results," Cluytens reveals the most important open-ended questions and why these questions yield results in sales.
21. How Can We Improve Our Customer Service? (Jim Pancero)
"How Can We Improve Our Customer Service?" is an eight-minute sales training video made with sales reps in mind. Jim Pancero shares a three-step process to show sales teams how they can improve their current and future customer service levels, which will drive a real competitive advantage. As he argues, customer attention will lead to referrals down the road.
22. Sales Excellence—How to Become a Great Salesperson (Victor Antonio)
In "Sales Excellence—How to become a Great Salesperson," Victor Antonio takes on the idea that selling is a simple combination of showing up and knowing your product. Additionally, Antonio points out that becoming a great salesperson is about creating the right methodology, honing your skills, and becoming accountable.
23. The 5 Steps to Becoming a Millionaire (Grant Cardone)
The "5 Steps to Becoming a Millionaire" title here is a bit misleading; in this video, Grant Cardone explains to his sales staff why it is important to understand the value of money to be a great salesperson. Additionally, he motivates and inspires them to talk about their long-term goals and milestones so as to avoid short-sighted focus on the immediate sale.
24. How to Have Success With Cold Market Prospecting (Matt Morris)
In "How To Have Success With Cold Market Prospecting," Matt Morris discusses tips for salespeople who use network marketing to form connections and establish leads. This video focuses on getting over the awkward fear of talking to new people and creating the right energy that engages people.
25. Steve Jobs Advice (Steve Jobs)
In this video, Steve Jobs—arguably one of the greatest salespeople in recent history—gives advice to business owners and entrepreneurs at a conference about how to keep going. Although not focused on just pushing a product, Jobs talks about what it takes to keep going when you face rejection—something sales professionals face daily. This is a good video for all sales teams to review periodically.
26. Top 10 Rules for Success (Tony Robbins)
In "10 Rules for Success," Tony Robbins takes 34 minutes to summarize the 10 rules that have driven his personal success. He goes on to explain how each of them works, with real-life sales and entrepreneurial examples. For example, in rule #4, he advocates loving your customers more than your product.
27. How to NAIL the First 30 Seconds of a Cold Call (Bryan Casella)
The secret to cold calling is, not surprisingly, the focus of "How To NAIL The First 30 Seconds of A Cold Call" by Bryan Casella. One of the top tips from this video is the "Pass me to ____; it's ________" technique that establishes a relationship instantly. One example of this in action might be, "Pass me to Cheryl; it's Bryan." Additional tips from Casella focus on moving past the awkwardness of a cold call.
28. Ending the Sales Call Well (Mike Weinberg)
In "Ending a Sales Call Well," Mike Weinberg demonstrates the importance of getting your prospective customer to agree to complete the next step as part of your sales process. His approach to this is to bring the customer into a relationship. This is key because how you end the call often determines the future role and actions of the customer.
29. Interviewing Salespeople (Dave Kurlan)
Dave Kurlan is an expert on sales hiring, sales management, and using sales metrics to measure and manage your sales performance. If you want to hire premier salespeople who can do their own prospecting—and weed out the people who can talk a good game but fail to deliver—Dave will show you how in this five-minute sales training video.
5 Pro Tips for Using Sales Training Videos for Success
Whether you're looking for sales videos to share with your team or are interested in creating your own, it can be hard to find the most effective messaging and easy-to-digest lessons. With this in mind, we asked five sales professionals for their advice on creating and using training videos.
Here are five top tips from sales professionals about creating and deploying training videos:
---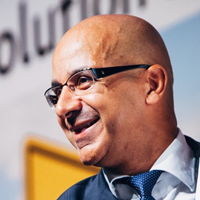 ---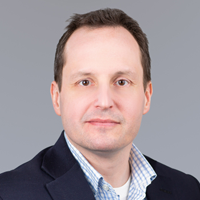 ---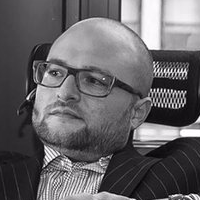 ---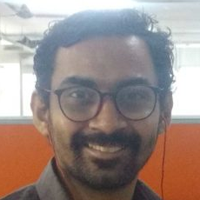 ---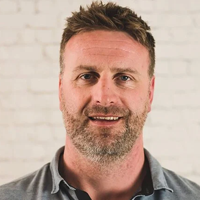 ---
Bottom Line: Sales Training Videos
Sales training videos can help you take your pitch and closure rates to the next level. By addressing customer service, how you speak to customers, and what you say to overcome objections, you can hone your sales technique and increase your revenue. Review the 29 free sales videos above for sales best practices.
If you want more than the short, free videos above, consider purchasing The Sales Pro. This online training course teaches salespeople the essentials of moving leads through the sales funnel using the tools and skills they already have. Plus, you can get a discount—The Sales Essentials interactive course costs $150, but you can save $100 with promo code FSB100 when you sign up today.