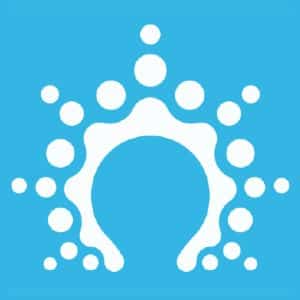 Salesflare is a customer relationship management (CRM) software designed for business-to-business (B2B) selling. It provides data entry and various workflow automation tools as well as engagement tracking features for emails and websites. It works best with small businesses and solopreneurs who want to focus on clients more by repetitive tasks with a robust, easy-to-use CRM.
What We Recommend Salesflare For
Salesflare is a B2B sales CRM that enables users to manage emails, automate tasks, and monitor customer engagement. It's a simple CRM system that automates contact enrichment, document management, and call logging, which helps sales teams focus more on building client relationships and maximizing sales.
Who Salesflare Is Good For
Solopreneurs looking for an easy-to-use CRM: Solopreneurs need a user-friendly CRM that makes it easier to handle high volumes of contacts and interactions. Salesflare offers an intuitive interface and a visual pipeline that you can navigate with simple drag-and-drop actions. It is one of our top picks for the best personal CRM software for single users.
Businesses needing robust third-party integrations: Through third-party software integrations, CRM platforms also function as control hubs for different business processes like marketing, sales, and customer service. Salesflare integrates with third-party software for the mentioned processes, along with accounting, ecommerce, and project management, such as QuickBooks and Shopify.
Sales teams who want automated call and meeting logging: Automation of routine tasks, such as call logging, go a long way in helping sales teams focus on nurturing relationships with leads. Salesflare automatically logs calls you make using your phone or an integrated dialer.
When Salesflare Would Not Be a Good Fit
Teams or individuals needing a free CRM: Getting a free CRM is a great starting point for businesses and individuals handling a relatively lower volume of contacts. Salesflare, however, does not offer a free plan. If you need a free solution, take a look at our list of the best free CRM software.
Healthcare organizations: Healthcare services must choose a CRM that offers data encryption and compliance to the Health Insurance Portability and Accountability act of 1996 (HIPAA). Although Salesflare meets these requirements, it caters to B2B selling and lacks specialized tools like patient portals. If you are looking for a CRM tailored for healthcare services, check out our top picks for the best HIPAA-compliant CRM.
Salesflare Overview
PROS

CONS

Has a drag-and-drop visual pipeline
Lacks built-in dialer
Integrates with a wide selection of third-party software
Limited customization options
Comprehensive engagement tracking tools
No free plan
Salesflare Pricing
Salesflare offers three paid plans:
Growth: $35 per month
Pro: $55 per month
Enterprise: $99 per month, billed annually
Free trial: Lets you import contacts and use the platform for seven days
Plans

Growth

Pro

Enterprise

Best For

Small businesses looking for basic automation and engagement tracking tools

Bigger sales teams with various roles

Large businesses handling a high volume of contacts

Monthly Pricing
($/User/Month)




$35

$55

N/A

Annual Pricing*
($/User/Month)




$29

$49

$99

Personalized Mass Email Automation

✕

✔

✔

User Permissions

✕

✔

✔

Dedicated Account Manager

✕

✕

✔
*Annual plans are paid in full at the start of the billing cycle
Growth
The Growth plan includes Salesflare's basic features such as email management, visual pipelines, dashboards, customer engagement monitoring, automation tools, and a mobile app. It enables you to manage databases for contacts, accounts, and opportunities.
Pro
The Pro plan includes everything in the Growth plan, plus an additional automation tool for personalized mass emails. It also enables you to set user permissions that regulate which data and pipelines are accessible and editable to various members of your organization.
Enterprise
The Enterprise plan has all of the lower plans' features. It also provides special services, such as custom training, data migration, and a dedicated account manager.
Salesflare Features
Salesflare is designed to help users streamline contact management and sales processes through visual pipelines and workflow automation. Its customer engagement monitoring and reporting features also provide insights that can help you improve your sales performance.
Here are some of their features worth mentioning:
Email sidebar: This is a browser extension that displays a compressed version of your CRM interface while you directly use email services like Gmail and Outlook.
Lead scoring: It scores and color codes leads based on their activity, such as email opens, clicks, website visits, and conversations.
Workflow Automation
Contact enrichment
Document management
Drip emails
Logging of meetings and phone calls
Automatic email and calendar synchronization
Salesflare's contact data enrichment automation feature gathers data from emails, social profiles, and other public online sources to fill the gaps in your contact information. Contact data includes telephone numbers, email addresses, and postal addresses.
When you receive or send emails with attachments, the platform automatically transfers the attached files and uploads them to the corresponding accounts in the CRM platform. It also automatically logs calls that you make using your phone and any third-party integrated dialer.
Contact & Pipeline Management
Visual opportunity pipeline
Interaction history
Custom fields
Task management
Bulk actions
Salesflare enables you to manage various types of records, such as contacts, accounts, opportunities, and tasks. You can drag and drop opportunities as they progress through the visual pipelines, which highlight and alert you of opportunities that have been in the same stage for a long time, thereby helping you prevent potential losses.
Team Collaboration
Conversation monitoring
User permissions
Connection tracking
Central address book
When you import contacts into Salesflare, it detects which of your email contacts are personal ones and which are customers. It synchronizes customer contact data into the CRM as a centralized address book that all of your teammates can access. You can also set team members' access with specific permissions, allowing or restricting them to view conversations.
If you need to set different access permissions for team members, you can also set restrictions on what data each user group can access, edit, and delete. You can also appoint managers who can modify permissions in their respective user groups.
Mobile App
Salesflare's mobile app enables you to access your CRM system on the go. It has a specialized call logging tool that detects if a call you make on your phone is with a customer. If that is the case, it automatically logs it in the customer's CRM profile.
Reporting & Analytics
Dashboards
Engagement tracking
Salesflare's dashboards provide insights, such as revenue comparisons and average sales cycles, helping you track and assess your overall sales performance. The platform's customer engagement monitoring tools also track how your contacts are interacting with your emails and website. It provides insights on email opens, link clicks, and what pages they viewed—which are helpful in crafting tailored follow-up strategies.
Third-party Integrations
Email and calendar synchronization
Application programming interface (API)
Zapier integrations
Through Zapier, Salesflare integrates with an extensive list of third-party software. Popular platforms among the list include Facebook Ads, Intercom, Mailchimp, QuickBooks, Slack, Todoist, and Typeform.
Customer Service
Salesflare's customer support team is available Monday through Friday from 9:00 a.m.to 6:00 p.m. Central European Time (CET). You may reach them through live chat or email.
Ease of Use
Drag-and-drop pipeline management
Intuitive interface
Salesflare has a straightforward and intuitive interface that shows the options to access your tasks, contacts, accounts, opportunities, workflows, and dashboards. Its user-friendly sales pipelines are highly visual and are managed by dragging and dropping opportunities across stages.
Salesflare Alternatives
| | | |
| --- | --- | --- |
| Best for: Small businesses looking for easy-to-understand reports and sales insights | Best for: Sales teams that require built-in calling features to contact leads | Best for: Businesses wanting a free, no-frills CRM with basic features for unlimited users |
| Starting price: Free to $19 per user, month | Starting price: Free to $29 per user, per month | Starting price: Free or $50 per month for sales or marketing add-ons |
| | | |
What Users Think of Salesflare
Most of Salesflare's users are happy with its user-friendly visual pipelines and automation tools. Many also commended the customer support team for being responsive. At the time of this publication, Salesflare has the following scores on popular user review sites:
When reading through user reviews, here are some of the most prominent trends observed:
| Users Like | Users Don't Like |
| --- | --- |
| Comprehensive automation for email synchronization and reminders | Lacks webforms |
| User-friendly visual pipelines | Integrations require Zapier |
| Insightful sales dashboards | Does not provide a built-in dialer |
| Responsive customer support team | |
Bottom Line
Salesflare's main advantage is its automation tools, which are particularly beneficial for small businesses that want to close more deals by nurturing customer and prospect relationships. Its email activity and website tracking features also provide useful insights into each contact's interests. The majority of users are satisfied with its user-friendly interface and responsive customer support team. Sign up for a seven-day free trial to see if it is a good fit for your business.