DaySmart Salon (formerly Salon Iris) Review
This article is part of a larger series on POS Systems.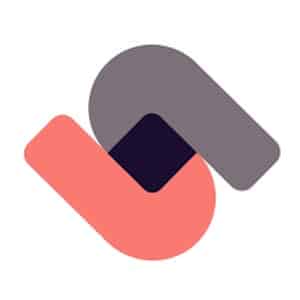 What We Recommend DaySmart Salon For
We have tested and reviewed a number of POS systems for the services industry. DaySmart Salon offers plans for solopreneurs and multilocation salons, with features that grow along with your business.
Salon Iris rebranded to DaySmart Salon in September 2021, and the software received a complete aesthetic makeover with a more user-friendly interface. Though much of the platform's functionality remained the same, it added virtual and teleconsulting tools.
We specifically recommend DaySmart Salon for:
Salons requiring client retention tools: DaySmart Salon has built-in tools to manage online reviews from a single platform, including the ability to collect and analyze satisfaction surveys. These tools gave DaySmart Salon a spot on our list of the top salon POS systems on the market today.
Small salons with a high volume of clients: The tool's features are designed to handle the demands of a busy salon with online booking for appointments and walk-in kiosk options available to manage your waitlist. It also provides automated messaging tools so users can communicate with clients 24/7.
Salons open to booth renters: DaySmart Salon's plans are ideal for freelance stylists who rent a space from salons since the platform features an appointment scheduling tool, an online booking system, a reporting dashboard, and payment processing capabilities.
When DaySmart Salon Would Not Be a Good Fit
Salon owners wanting integrated payment processing: DaySmart Salon only integrates with CardConnect and OpenEdge and requires a separate application process. We recommend Square Appointments for those who prefer integrated payment processors for its convenience and simple flat-rate transaction fees.
Salons looking for free appointment software: DaySmart only offers paid plans, which start at $29 per month for a single user. Those starting a salon business needing a more budget-friendly option should consider free appointment scheduling software like Fresha instead.
DaySmart Salon Overview
PROS

CONS

Walk-in kiosk feature
Plans are expensive for single users
Cloud and integrated desktop solutions
Only CardConnect and OpenEdge for payment processor integration
Automated email and text messaging features
Separate application for the integrated card processor
Teleconsultation tools
Phone support unavailable in basic subscription
DaySmart Salon Deciding Factors
Software Cost

$29 to $199 a month

Hardware Cost

Contact provider for a quote

Installation Fee

$0

Credit Card Processing

CardConnect and OpenEdge; rates vary

DaySmart Salon Features That Most Salon POS Systems Lack

Client intake forms
Payroll management
Reputation management tools
Client loyalty and marketing features (such as text marketing and two-way text messaging)
DaySmart Salon Pricing
DaySmart Salon's pricing scheme for the cloud version covers four tiers ranging from $29 to $199 per month. The main differences among the options are the number of users and access to premium features such as payroll processing and loyalty and marketing tools.
Its desktop (installed) platform is priced at $119 per month. If you want remote access so that you can log in to your system from a web browser or the mobile apps, you have to pay an additional $29 per month.
As of this writing, DaySmart Salon works exclusively with CardConnect and OpenEdge for credit card processing. Transaction fees depend on the payment provider.
Cloud Plans

Basic

Deluxe

Premier

Platinum

Monthly Subscription

$29

$59

$109

$199

Numbers of Users

1

3

Unlimited

Unlimited

Monthly Client Communication Limits

On top of Premier limit:

2,500 text marketing


2,500 two-way texts

Customer Support

Email and chat

Email, chat, and phone

Email, chat, and phone

Email, chat, and phone
Did you know? DaySmart offers a dedicated spa management software, DaySmart Spa.
Basic
This plan is designed for one user and recommended for booth renters and freelancers. Its features include:
Appointment scheduling and reminders
Credit card processing
Facebook and Instagram booking
Free website
Mobile app (iOS and Android)
Online booking
Reports and dashboard
Chat and email support
Deluxe
This tier covers three users and is made for small salons and spas. It includes everything in Basic, plus
Text marketing
Online forms
Credit card filing
Recurring marketing tools
Payroll
Client loyalty system
Gift cards
Time clock
Resource management
Walk-in kiosk
Phone support
Premier
Perfect for large salons, this option caters to an unlimited number of users. In addition to all the Deluxe plan features, it offers:
Expense tracking
Commission exceptions
Overtime rules
Sliding scale commission
Hourly or commission pay
Platinum
As with the Premier plan, this tier is for large salons needing an unlimited number of users and multiple locations. It has add-ons for enhanced client relations.
QuickBooks integration
Reputation management
Two-way texting
Text marketing
DaySmart Salon Hardware
DaySmart Salon offers cloud-based and desktop solutions. As a cloud-based system, it can run on any device through a browser (Chrome is recommended) and is compatible with iOS and Android devices, including iPads, so you can manage your business remotely.
As an integrated desktop solution, DaySmart Salon can run on PC with Windows 7 or higher. On Mac computers, it is only compatible with Boot Camp or Windows emulators such as Parallels or VMWare Fusion.
While the installed version of DaySmart Salon is still available for purchase, we recommend choosing a cloud plan. A representative from DaySmart informed us that the installed version will be sunset over the coming years.
We reached out to DaySmart to inquire about hardware equipment available, and a rep recommended we use our computer, along with a tablet, instead of purchasing an all-in-one POS, such as Elo, which was previously recommended for Salon Iris. According to them, you can easily set up a cash drawer and additional machines without the need to rent anything aside from a basic chip reader.
DaySmart Salon Features
Since our last update:
Since our March 2021 review, DaySmart Salon made improvements to some of its features.
Online forms are available for subscribers under the Deluxe, Premier, and Platinum cloud plans.
Teleconsultations can be done via video call conferencing within the DaySmart Salon dashboard. Booking is made separately through a unique link.
DaySmart Salon offers more than enough features to grow a small salon business at its core.
Along with a scheduling tool, it provides online booking, card payments, and reputation management features.
Appointment Scheduling
DaySmart Salon's Appointment Book is a color-coded digital scheduling tool that can add booking information in a few clicks. Clients who book online can show up instantly (or manually approved) with details already populated, so you can avoid the risk of double bookings. Appointment tiles can be dragged and dropped in case of adjustments, while recurring bookings can be set up in one go.
As a cloud-based system, DaySmart Salon's calendar is accessible on any device with the software installed. This means you can quickly access the appointment calendar to adjust, cancel, or confirm bookings—and you can even check in your clients from a mobile device and seamlessly update all this information in real time. You can also customize the view on your device by using filtering tools.
In addition to online booking capabilities, DaySmart Salon offers the following appointment scheduling tools:
DaySmart Salon Kiosks: Use a dedicated tablet as a walk-in kiosk to capture new clients and so your services become walk-in selections with available service times. It is available for Deluxe and Premium subscribers.
Advance Waiting List: Create a list of clients without prior scheduled appointments for each of your employees and service.
---
Client Management
DaySmart Salon includes tools for collecting, maintaining, and promoting client relationships. You can create detailed client profiles, which give you information on their appointment history and preferences, apart from their contact details. You can also store images, which can be handy if a client would like to revisit their old hairstyles.
The Basic plan allows you to set up automated appointment reminders for different situations. Send an email, SMS message, or both to remind clients of their appointments—or when they reschedule, cancel, or confirm their bookings. This feature is highly customizable, so you can specify when clients receive your messages and disable messaging for those clients who prefer not to receive notifications.
If you subscribe to the Platinum plan, you gain access to a two-way texting feature, which allows you to link a mobile number to your account and receive in-app notifications for messages that you receive. You can also respond to individual queries or send out your announcements to all or a selected group of clients.
---
Online Booking
The online booking tools in DaySmart Salon allow you to accept bookings 24/7 by creating a booking website.
The system integrates with Facebook and Instagram, so you can add a booking button that takes your readers directly to your booking portal. You can also customize your booking website with your domain name, themes, and images to let visitors know about your services.
Your online booking website integrates with your DaySmart Salon platform. This ensures that you can seamlessly manage all bookings in real time. Aside from a booking plugin and automatic notifications, your clients can create and update their own accounts in a customer-facing portal.
The client login functionality allows you to:
Complete and update customer profiles and contact details
Secure credit cards on file
View upcoming appointments
Receive new appointment requests based on your availability
Check loyalty point balances
---
Point of Sale
DaySmart Salon offers robust POS features that allow you to track sales, appointments, payments, and taxes, among other metrics. Its dashboard lets you see your business' health, showing key information like booking percentages, total appointments, and product sales. You can accept payments in the form of cash, card, and gift cards.
The platform's checkout features include:
Split tender or multiple payment types
Multiticket sales
Tip prompts
Retail product sales, returns, and exchange processing
Membership billing
Signature capturing
You can also issue fully customizable online gift cards for your customers. Clients can redeem the gift cards on their next appointment by adding the gift card ID, card value, and expiration date.
---
Reports & Analytics
DaySmart Salon offers reporting and analytics tools from its Basic plan. It comes with a dashboard that can be customized, so you can set it up to reflect your business benchmarks and show a preview of the reports you need the most. You can also choose the type of graphs and filter the reports with your preferred date range or by employee with just a few clicks.
Some available reports are
Sales totals and taxes
Retail sales
Client retention
Referrals
Payroll
In addition, users who subscribe to the Premier tier get access to expense reporting tools. This allows you to record and track utilities, booth renter fees, supplies expenditures, equipment depreciation, inventory, and more. If you combine reporting with resource management features, you can assign reference numbers and organize your assets by category and edit or void expenses. You can even generate these expense reports with your preferred custom filters.
---
Services Management
Users subscribed to the Deluxe plan get access to more service management features. These tools allow you to create service packages that can be prepurchased on your booking portal, and they let you assign the required resources for each service for every booked appointment. Having these functionalities ensures your salon operations don't get stalled due to insufficient equipment and supplies.
Resource management: Automatically assigns specific resources such as booths, seats, and coloring supplies every time a service is booked.
Package and prepaid management: Create customized service packages and make them available for prepaid bookings online.
---
Employee Management
Employee management tools are available for DaySmart Salon plans with multi-user access. An employee time clock allows you to keep track of your staff's working hours as they log in and out of the system. You can set customized email and/or text notifications for your employees for new appointments, schedule changes, and cancellations.
In addition, Premier plan subscribers get access to payroll management and report generation tools. It lets you specify employee service levels and customize your payroll settings with granular overtime, bonuses, and commission rules.
---
Loyalty Management
DaySmart Salon includes a customer loyalty system from its Deluxe plan. It makes use of client information and history to create an effective reward system for individual customers. You can customize how your clients earn loyalty points with their purchases and the type of redeemable rewards. During checkout, the option to redeem their credits will be displayed, along with a note indicating the available number of points and corresponding redeemable value.
---
Marketing Management
You can create one-time and recurring marketing campaigns with DaySmart Salon. The system lets you choose between email and text formats, then customize them based on your campaign type and client criteria. Templates for different campaigns are available for each format and can be updated with the help of step-by-step marketing campaign customizing tools. You also have the option to build your own from scratch.
The step-by-step guide will show you how to design campaigns, select recipients, and send test messages to yourself so that you can review your campaign. The text marketing feature is included under the Platinum plan but available as an add-on to Deluxe and Premier subscribers for an additional $49 per month (2,500 text marketing messages).
---
Teleconsulting
DaySmart Salon recently launched a teleconsultation feature, which is available to all its users with the current cloud or desktop version and an internet connection. This allows you to send out marketing campaigns for your teleconsulting service and receive consultation requests. Desktop users will need a remote access license (normally $9/month).
For teleconsultations, clients will need to have their accounts on your booking site. During the scheduled appointment, you will see a green circle under the Upcoming Calls section. This indicates that the customer is logged into the site and can receive the video call.
During the teleconsultation, you'll see the client details section to the right. It contains the following sections:
Notes: Create notes during the call and see any notes submitted by the client.
Image: If the client uploaded a photo, it will appear in this tab.
Chat: You can chat with the client during the call.
Client Forms: If there are forms submitted, you can also view them here.
Email: Send the client a direct email.
---
Inventory & Order Management
With inventory and order management features, you can add items and name suppliers and their information. You can even set up a low-stock alert and an automatic reorder for a particular stock amount.
---
Integrations
While DaySmart Salon has a list of handy add-on tools, available integrations for the software are very limited. In fact, it only supports third-party integration with online booking and accounting platforms.
QuickBooks
Facebook
Instagram
---
DaySmart Salon Ease of Use
Runs on PC, iOS, and Android
Offers customer-facing applications
Supports signature capture display
Has an extensive knowledge base
Offers video tutorials and walkthroughs
Provides email and phone support/training
Lacks offline processing capabilities
Signing up for DaySmart Salon's cloud version was easy and straightforward. You are taken to a setup wizard to establish business hours, list available services, add employees, and set tax rates. During my initial demo of the website, I had trouble locating where my dashboard was as the website has different buttons for account management and the DaySmart Salon dashboard.
Setting up features was intuitive, although I found myself having to click a lot of buttons to turn a single setting on—and it was the same when I set up the booking website. Editing the website content required a lot of clicks with the content boxes—and they were not as customizable as I would have liked them to be. You can insert layout boxes with partitions for images, videos, and text but cannot format the page as a whole. This can lead to inconsistencies with how your website looks, especially if you like to have larger photos that span different elements—text, video, and more images.
What really helped me during my software demo was DaySmart Salon's extensive training videos and comprehensive articles. It has detailed step-by-step guides that include videos and GIFs, which helped me explore and learn more about what else I can do with the platform.
Email and phone support are available every:
Monday to Thursday: 9 a.m. to 8 p.m. Eastern time
Friday: 9 a.m. to 7 p.m. Eastern time
Saturday: 10 a.m. to 5 p.m. Eastern time
How DaySmart Salon Compares to Alternatives
| | | | |
| --- | --- | --- | --- |
| | | | |
| | | | |
| Best for | Solopreneurs in the service industry | Wellness businesses requiring intake forms and SOAP notes | Small salons with multiple stylists |
| Software fees | $0 | $25/month | $0 |
| Hardware fees | $0–$799 | $0–$1,203TG | Purchase separately; varies |
| Transaction fees | 2.5% to 2.6% + 10 cents | 2.75% | 2.19% + 20 cents |
| | | | |
Find out how DaySmart Salon compares with other top scheduling apps.
What Users Think of DaySmart Salon
Feedback for DaySmart Salon is generally favorable. Satisfied users agree that the software is feature-rich and highly customizable. On the other hand, most complaints are around having issues learning the system.
DaySmart Salon earned the following scores on popular user review sites:
Finances Online has a Customer Satisfaction Algorithm that gathers reviews, comments, and opinions on software from many different social media sites and analyzes the data to provide a score out of 100. DaySmart Salon garnered an overall user satisfaction rating of 94%.
When reading through DaySmart Salon's user reviews, I noticed these trends:
| Users Like | Users Don't Like |
| --- | --- |
| Highly customizable | Dashboard is not as efficient as it could be; requires too many clicks to set up some features |
| Easy to access from a mobile device | Additional cost for text marketing features |
| Feature-rich software | Expensive compared to competitors |
| Customer service | Steep learning curve |
Bottom Line
DaySmart Salon developers clearly dedicated time to ensure that they provide a feature-rich software for salon owners. Even the subscription plans are designed to match the needs of a growing salon business. However, we find its price tag quite steep, especially when compared to popular alternatives with built-in reputation and inventory management tools at a more affordable subscription. However, if you are a salon owner with a dedicated budget for robust client retention tools, then DaySmart Salon is right for you.