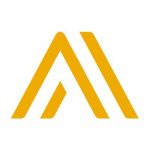 SAP Ariba is a contract management software that centralizes storage, strength compliance, and automation. It also features contract lifecycle automation and monitoring. We compiled user reviews from around the web and determined that SAP Ariba has a mix of positive and negative reviews. We also compared the most common pricing options for small business owners.
Want to know the top contract management software for small business? Read our SAP Ariba alternatives guide.
SAP Ariba Customer Reviews
Overall Experience: Good
Ease of Use: Good
Customer Service: Excellent 
Pricing: Fair
See All User Reviews
Summary of User Reviews
What SAP Ariba does well:
According to the positive reviews online, users like SAP Ariba because they can customize the software into simple or complex contract management solutions. Other users are happy with the convenience of having all of the business features they need in one place. Some users are pleased with its interface because it provides information of all their transactions.
What SAP Ariba does not do well:
Users who gave SAP Ariba negative reviews online said that they dislike that it is slow to respond sometimes. Others complained that it logs out while they are still working on something.
Most Helpful Positive User Review
According to a user who gave SAP Ariba positive feedback on G2 Crowd, the software is customizable enough to make automated commands and workflows. She likes that she can make it as complex as she wants. She also feels that its interface is conveniently designed because she can see basic information she needs without having to go too deep into the software.
Most Helpful Negative User Review
According to a user who gave SAP Ariba negative feedback on Gartner, the software has clunky implementation processes. He says that the user interface is slow to respond. He also disliked how the customer service team handled his complaints (e.g. compatibility issues of the software with other SAP business tools).
Other SAP Ariba User Reviews From Around the Web
Here are a few other resources for finding helpful SAP Ariba customer reviews. We rated the review sites on a scale from poor to excellent based on how trustworthy and useful the reviews seemed.
| User Review Website | Average Rating | Number of Reviews | Quality of Reviews on Website |
| --- | --- | --- | --- |
| G2 Crowd | 3.4 out of 5 | 50 reviews | Excellent |
| Featured Customers | 4.4 out of 5 | 90 reviews | Good |
| Gartner | 3.5 out of 5 | 32 reviews | Good |
*Average ratings as of November 16th, 2017
SAP Ariba Pricing
SAP Ariba has four pricing plans — Select, Premier, Enterprise, and Enterprise Plus. The plans cost $50, $495, $2,495, and $7,495 per month, respectively. They include all of the features of the SAP Ariba Supplier Membership. The main difference between the plans is the transaction volume threshold that come with each.
Plan
Monthly Price
Transaction Volume Threshold
Select
$50
$50,000 to
less than $250,000
Premiere
$495
$250,000 to
less than $1,000,000
Enterprise
$2,495
$1,000,000 to
less than $10,000,000
Enterprise Plus
$7,495
$10,000,000
or more
Looking for something less expensive? Check out Pandadoc.
SAP Ariba Contract Management features include:
End-to-end commerce
Fast time-to-value
Controlled processes
Complete visibility
On-time renewals
Stronger compliance
E-signature savings
SAP Ariba offers a demo for those who want to see how the service works first. To get a pricing quote for your business, you may contact SAP Ariba for a customized plan.
Compare SAP Ariba Competitors
Not sure if SAP Ariba is the contract management software for you? Check out our reviews of other top contract management providers.