SAP ERP provides an end-to-end business management solution for small and enterprise businesses. It enables users to streamline their operations and processes across procurement, manufacturing, service, sales, finance, and HR. We compiled reviews from around the web and determined that SAP ERP has generally positive ratings.
SAP ERP Customer Reviews 
Overall Experience: Excellent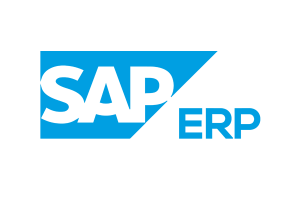 Ease of Use: Excellent
Customer Service: Excellent
Summary of SAP ERP Customer Reviews
What SAP ERP does well:
Users who recommend SAP ERP said that the product integrates well with third party apps, making their business operations more seamless. A lot of users also said that the program is complete, extensive, and very reliable.
What SAP ERP does not do well:
Users who left negative reviews of SAP ERP said that the program can be complicated to use. Some of them reported that new users have to undergo a lot of training before they can fully understand how to navigate through the system.
Most Helpful Positive Review
A user who left a positive review of SAP ERP on G2 Crowd said that SAP ERP has been extremely helpful in running his business. He shared that all of his accounting problems have been solved by the program and that chances of fraud have been reduced, since all work is being done on the cloud. He also mentioned that all of his purchase orders and invoices can now be made via SAP ERP, making them look more professional and less prone to mistakes because the system requires more approvers and checkers for the various verification process.
Most Helpful Negative Review
A user who left a negative review of SAP ERP on G2 Crowd said that the learning curve is very steep and the trainings needed are very role-specific, which makes it difficult to train large numbers of people simultaneously. He shared that no two users are really doing the same thing or using the same T-Codes within the system, hence, there is a need for specialized training for each person performing a specific task within the system.
SAP ERP Reviews From Users Around the Web
Here are a few other resources for finding helpful SAP ERP reviews from customers. We rated the review sites on a scale from poor to excellent based on how trustworthy and useful the reviews seemed.
User Review Website

Average Rating

Number of Reviews

Quality of Reviews

G2 Crowd

3.9 out of 5

219

Excellent

TrustRadius

7.6 out of 10

173

Excellent

Software Advice

4 out of 5

47

Excellent

*Average rating as of date article was written: November 27, 2017
SAP ERP Pricing
SAP ERP employs a customized pricing scheme and doesn't publish its subscription plans on their website. However, according to third party sites, pricing for software similar to SAP ERP ranges from $75,000 to $750,000 per year depending on the size of the business, amount of sales and orders, and functionalities of the system.
The software's features and functionalities include:
Procure to Pay: allows users to simplify basic procure-to-pay processes from requisitioning to e-invoicing. This feature helps users reduce their operational costs by optimizing inventory levels and consolidating shipments.
Plan to Product: enables users to manage demand volatility by accelerating production planning and improving the company's responsiveness rates. It also helps them identify and fix production problems using real-time tracking and analysis.
Order to Cash: allows users to manage the complete sales order life cycle, including all order checking and processing, shipment management, and all post-sales activities.
Request to Service: serves as the company's customer support feature that helps users understand and engage with customers, as well as offer immediate response and quick resolution to customer issues.
Core Human Resources: allows users to automate employee administration, time management, payroll, and legal reporting processes. This feature helps users understand, evaluate, and measure their workforce's contributions to the bottom line of the company.
Core Finance: provides users with a comprehensive and multichannel platform that helps streamline and automate their financial operations, while providing real-time insight into the overall financial performance of the company. It also includes reporting on profitability and margin information down to the customer and product level, enabling better decision-making within the organization.
SAP ERP is available on-premise or on the cloud and can be deployed on a hybrid model.
Compare SAP ERP Competitors
Not sure if SAP ERP is the right ERP software for you? Check out our category page with all top ERP software providers.