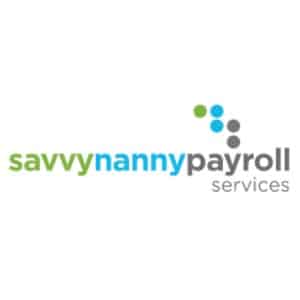 Savvy Nanny is an online full-service payroll solution for household employers. It automates your nanny payroll, withholds and deposits payroll taxes, and prepares your year-end tax forms for you. You can pay employees via direct deposit and email their paystubs. Its services are available in all 50 states, and it's ideal for households with multiple nannies or caregivers that are always on the move.
What We Recommend Savvy Nanny For
Savvy Nanny has a comprehensive set of payroll and tax features that a domestic employer can use if they want to have a total hands-off nanny payroll experience. Setup is easy. You get an implementation specialist and can automate as much of the process as you want.
In short, Savvy Nanny is best for:
Families with multiple household employees: Savvy Nanny, which ranks No. 2 among all nanny payroll software we've reviewed, charges a flat $40 monthly rate for two employees, which is more affordable than providers offering similar specialized services. You can add an employee for an extra $6 per month, and aside from a $50 annual filing fee, all payroll and tax filing features are included.
Employers who need a pay-as-you-go payroll solution for a temporary nanny or caregiver: Savvy Nanny doesn't require you to sign a contract, so you can cancel your account anytime—great when paying temporary household employees. When you cancel, you have two options: pay through the end of the quarter, or pay a reduced monthly rate through the end of the year. You just have to choose between the two options and then complete the DocuSign.
Household employers who want to save money with a do-it-yourself payroll and tax solution: If you are someone who wants to save money and don't mind filing taxes on your own, Savvy Nanny gives you the option to do it manually. Whether you choose manual or automated tax filing, you'll receive email reminders from Savvy Nanny about taxes owed.
When Savvy Nanny Would Not Be a Good Fit
Looking for something different? Read our guide to the best payroll services to find other services that may work for you.
Savvy Nanny Overview
PROS

CONS

No registration and set-up fees
No self-service portal
Direct deposit or manual check options
No employer ID and tax set-up assistance
Emails pay stubs to employees
Limited integrations
Savvy Nanny Pricing and Features
With Savvy Nanny Payroll service, you can hire up to two employees at $40 per month with no setup costs. Also, it has an annual filing fee of $50. To add another nanny, it costs $6 monthly per employee for payroll and another $5 per employee for annual filing.
If the IRS ever penalizes you for errors or late payments, Savvy Nanny will cover it—if its reps made the mistake. When clients are responsible, however, Savvy Nanny will charge you for it.
Here are some of the charges for possible client-errors:
| Client-error | Charge |
| --- | --- |
| Corrected W-2s | $35 |
| Missing EIN/ State Tax Account Number | $50 |
| Direct Deposit Received | $50 |
| Direct Deposit Reversal | $50 |
| Entity Change | $150 |
| Filing Fees for Reports After Termination | $50 |
| Per Hour Fee for Government Audit Support | $75 |
| Non-Sufficient Fund (depending on frequency) | $150–$400 |
| Re-Run Payroll | $35 |
| Base Fee for Year-End Corrections (State and Federal Forms) | $200–$350 |
Since it is a pay-as-you-go solution, you are not bound by a contract. However, there are two options to think about before canceling. You have to choose between paying through the end of the quarter or remitting a reduced monthly rate through the end of the year. After choosing, you can complete the DocuSign for service cancellation.
Savvy Nanny offers a comprehensive solution for both first-time and experienced household employers in handling payroll and tax filing. It provides customer support six days a week for any payroll issues at no extra cost.
Here are some of Savvy Nanny's top features:
Runs payroll
Files and pays taxes
Requires users to enroll in direct deposit to prevent late tax payments
Emails pay stubs to employees
Can pay some municipalities through the system (like NYC) but not all (Philadelphia)
Prepares W-2 forms and requires users to print and distribute
Gives you the option to handwrite paper checks
Integrates with QuickBooks Online
Offers phone, email, and live chat support for enrolled clients
Let's dive deeper into Savvy Nanny's features and processes:
Payroll Processing
Savvy Nanny processes payroll for any pay schedule and any number of employees. It sends payroll reminders via email. Once processed, you can pay your employees with a paycheck or via direct deposit. Your employees will automatically get their pay stubs from Savvy Nanny.
Payroll Tax Management
Along with payroll, Savvy Nanny calculates, withholds, and deposits your local, state, and federal payroll taxes on time. Also, it can generate and file your quarterly and year-end federal and state tax reports plus prepare a W-2 and Schedule H, on your behalf. Its penalty-free guarantee helps ensure you aren't responsible for any errors they make.
Customer Support
Savvy Nanny has a team of reliable customer support representatives who are available six days a week from 7 a.m. to 8 p.m. Mondays to Fridays and 9 a.m. to 1 p.m. on Saturdays. They will assist you in completing enrollment, running payroll, and anything involving your payroll taxes and filings. You can also send an email; turnaround time may be quicker if a rep is not available via phone (within 24 hours vs 48 hours).
Savvy Nanny Ease of Use
Easy to set up and use
Email reminders for payroll processing
Intuitive user interface
Knowledgeable payroll specialists
Payroll processing is fast
Responsive customer service
Savvy Nanny is very easy to set up and use. It has a very intuitive user-interface that you can get accustomed to easily while it takes care of your payroll and tax filing. It also sends payroll and tax reminders for employers and paystubs to employees via email. Savvy Nanny has on-demand support that you can access via phone, chat, or email.
Top Savvy Nanny Alternatives
| | | |
| --- | --- | --- |
| Best for: Households that want an expert to fully process their payroll vs doing it in-house | Best for: Households wanting one point-of-contact for help managing their nanny payroll | Best for: Families who need HR support |
| Base monthly fee from: $75 | Base monthly fee from: Customized pricing | Base quarterly fee from: $150 to $225 per quarter |
| Year-end tax filing fee: $100 | Year-end tax filing fee: Customized | Year-end tax filing fee: $100 |
| | | |
If you need help evaluating which software is right for you, check out our guide on choosing the best payroll software.
What Users Think About Savvy Nanny
Most Savvy Nanny users left positive reviews and pointed out that setting it up is easy. Others find its user interface intuitive. There was also mention of the service's responsive customer support.
When reading through user reviews, I noticed some of these trends:
| Users Like | Users Don't Like |
| --- | --- |
| No registration, set-up, or hidden fees | No employer ID and tax set-up assistance |
| Pay stubs are emailed to employees | Charges client error fees |
| Responsive customer service | Limited third-party integrations |
Bottom Line
Savvy Nanny Payroll is an affordable and helpful payroll service for families paying nannies. It is a useful tool that helps file and pay all state and federal taxes, pay wages via direct deposit, create pay stubs, and download payroll details to QuickBooks. Taxes are paid monthly instead of on a quarterly schedule, and you even get email reminders when it's time to pay. Overall, it is one of the best options for domestic employers who want help managing their household payroll.
Schedule a free demo today.