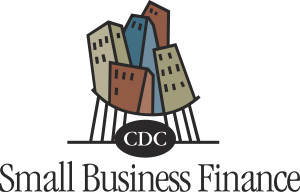 Kurt Chilcott is the CEO / President of CDC Small Business Finance. This non-profit organization is involved in operating several different loan programs for small businesses, including two programs that actually provide loans to start-ups!
The following Q&A is based on my notes from my interview with Kurt Chilcott, however, they are not his exact words.
Does the SBA have any loan programs for startups?
Answer: Yes, there is a program called Community Advantage which provides loans to startups and other businesses that have been underserved. The focus of the Community Advantage program is to provide loans to start ups, veteran owned businesses and businesses which operate in low-income areas. Unlike a standard 7A loan, these loans are not made by banks. Instead, the loans are made by non-profit lenders like CDC Small Business Finance.
Similarly, there is the SBA Microloan program, which provides loans up to $50,000 that are also delivered directly by non-profit, mission-focused lenders.
Note: While the SBA has multiple loan programs for startups, they can have high qualification requirements. Not only will you need to show significant experience in your industry, but you will also likely need a credit score above 680 and a down payment of 10% or more.
Check Your Credit Score for Free
As there are no actual financials to scrutinize, what do you consider before approving a loan to a startup?
We want to see that the owners of the business have significant "skin in the game," have experience in both the industry and in management, a business plan with pro-forma financials, and can afford to withstand the financial ups and downs of the first few years.
While there is no formal rule, we like to see that the business owner contributes at least 30% of the capital to the new business. If the business owner wants others to risk their money, they should be willing to put up their own money as well.
We like the business owners to have several years of experience in the industry of the business, preferably with management experience. As the business does not have a track record, we want to see the business owner have a track record of experience.
The business should have a realistic plan. A business plan with pro-forma financials enables us to evaluate if the assumptions of the startup founders are sound.
Lastly, businesses are run by people with lives outside of the business. The founders of a startup have to pay rent or mortgage payments, make car payments, and buy groceries. We like to see that the founders can afford to be in the business if it doesn't immediately have the success projected in the business plan. We want to see that they have outside income sufficient enough to service their existing personal debt so that they are not dependent on a draw from the business at the outset of the loan origination.
Note: Writing a business plan can seem like a daunting task but it's an essential piece of obtaining funding. Modern business plan software makes it easy by guiding you through the process, step by step. LivePlan even has templates and examples from a wide variety of industries and offers a 60-day money back guarantee.
How much can a business borrow with a Community Advantage Loan?
The programs enable mission based lenders to provide up to $250,000 in capital to a business. The average original loan size for Community Advantage loans in the CDC Small Business Finance portfolio is $126,000. Loans typically have terms of around 7 years.
What types of businesses receive these loans?
One business that comes to mind is Elizabethan Desserts. The loan helped the owner move from working in her home kitchen to a storefront location. We provide most of these loans to retail and service businesses. The relatively small size of these loans doesn't tend to make them viable for capital intensive businesses like manufacturing.
We also assist many small businesses that bank are uncomfortable lending to such as restaurants.  In fact, more than half of our referrals are from bank partners.
(List of community advantage lenders)
What is the biggest lending activity of CDC Small Business Finance?
We are the number one CDC (Certified Development Company) provider of 504 loans in the country! These loans help small businesses buy real estate and equipment, to expand their businesses and create jobs. For every $65,000 worth of loans, the SBA expects at least one new job to be created.
Does the 504 program work at putting people to work?
Yes, all CDCs making these loans are required, two years after a loan is made, to find out how many jobs were created. We look at the firm's payroll data. CDC Small Business Finance has a track record of creating far more jobs than the guideline of one per $65,000 of loans. I believe that we are averaging one job per $40,000 or $50,000 of funds lent.
What happens if fewer jobs are created than expected?
There are no consequences for the business borrowing money. However, if a CDC has a loan portfolio that does not create jobs at rate of $65,000 or less, it faces restrictions on how it can lend.
Kurt Chilcott is the CEO / President of CDC Small Business Finance.
Kurt Chilcott is a nationally recognized leader in economic and community development and small business finance. For over 25 years, he has developed and led innovative and successful organizations and programs in the public and not-for-profit sectors. Under Chilcott's leadership, the San Diego-headquartered CDC Small Business Finance has experienced tremendous growth, establishing offices throughout California, Arizona and Nevada and maintaining its rank as the top-volume CDC in the nation.
Chilcott has a long history of leadership in the economic development field. He currently serves on the board of the National Association of Government Guaranteed Lenders and Bank of America's National Community Advisory Council.  He is president of California Southern Small Business Development Corporation, a state-funded loan-guarantee program designed to help secure financing for small businesses and create jobs.  He was the first co-chair of the International Economic Development Council and in 2013 received IEDC's prestigious Lifetime Achievement Award for Excellence in Economic Development. Chilcott was the last chair of the Council for Urban Economic Development (CUED), chair of the National Association of Development Companies (NADCO) and president of the California Association for Local Economic Development (CALED). He also has served on the boards of numerous local and state non-profit organizations.