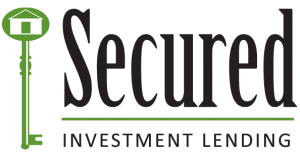 Secured Investment Lending Reviews & Rates
Secured Investment Lending Corp offers hard money loans for real estate investors nationwide. Rates can reach as high as 17% and they'll lend up to 65% LTV and up to 65% ARV for rehab projects. They have been in business since 2009 and funded over 500 loans. They have an A+ BBB Rating, and were rated 4.8 stars based on 4 Facebook Reviews.
Lender Information
Secured Investment Lending Rates & Terms
Types of Properties
Single-family properties
Multi-family properties that are 4 units or less
Non-owner occupied investment property
Commercial property with an LTV of less than 50%
Loan Amount
No max loan amount
LTV
65%
ARV
65%
Interest Rates
Up to 17%
Lender Fees
3 to 6 Points
No Prepayment Penalty
Loan Terms
1, 2, or 3 years
Minimum Qualifications/Documentation
Credit score: 540 or higher
At least 10% down payment
2 months bank statement
Time to Funding
7 to 10 business days
Other Financing Available
Commercial Loans
90-day short-term loans
Transaction funding
5-year rental loan
Cash out refinance
*Exceptions may be granted. Lender information is updated often, however exact lender terms may have changed.
States Currently Lending In
Nationwide
Work For Secured Investment Lending? Claim This Page.