This article was written by Ismael Wrixen, CEO and co-owner of FE International.
Want to get the most money out of your e-commerce business sale? If so, then you better pay attention to the timing of your sale, which can make thousands to tens of thousands of dollars difference in your sales price. For some, the key will be to sell during a peak period of sales instead of their off-season. For others, this will mean introducing new product launches and contract renewals to boost growth. Whatever this means for you, exit multiples are likely to be far higher if an optimal sale time is chosen.
Let's look at the 5 main factors to take into account when trying to decide on the right time to sell your business:
Looking to buy a business? Click here to get our FREE Guide: How to Buy a Business.
1. The Business Lifecycle
Each and every business has a similar life cycle, regardless of its industry or geographical location.
There are 4 distinct stages: inception; growth; maturity and decline. Decline can be halted by diversification.
By identifying where your business is in this cycle, you will be able to determine whether now is an optimal time to sell your business, or if more work is needed to maximize the sale value.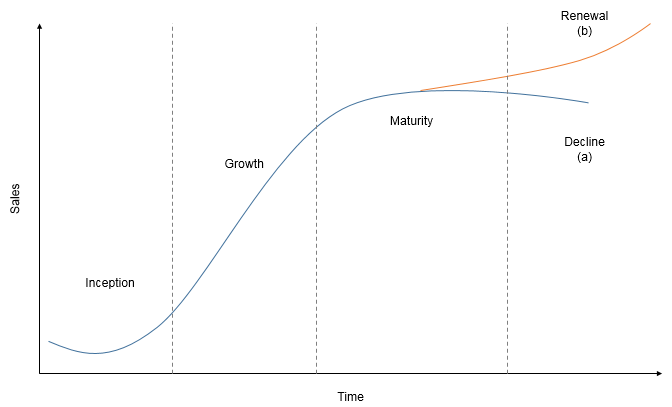 Let's look at two businesses side-by-side:

Business A has 5 years of history and a linear growth pattern with a compound annual growth rate (CAGR) of 50% over its lifetime.
Business B has 3 years of history and a linear growth pattern with a CAGR of 400%.
Which is more valuable?
Looking at the basic data from a lifecycle perspective, you could assume that Business A is in, or nearing, the mature stage of its lifecycle. Business B is in the start-up or growth phase (likely the latter). Given their lifetime turnover is equal at $500,000, this means Business B should outperform Business A long term, assuming all things remain equal.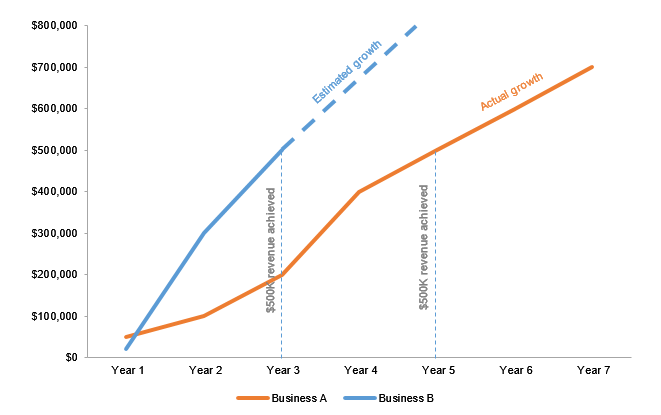 So, if your business is nearing the maturity stage, does that mean it is worth less? Absolutely not.
If your business is nearing the maturity stage, like Business A, do not start panicking. The risks associated with buying a young, high-growth business are far higher than a business entering the mature stage of the lifecycle. If your price is fair, do not drop it just because your growth might not appear quite as appealing on-paper as a young and budding startup. The fact that your business is stable and has a historical trajectory of growth is actually likely to get you a higher valuation (depending on your niche and the size of your buyer market).
Knowing where your business is in its lifecycle will help you determine whether or not now is the best time to sell. If you are in the growth or early maturity stage, it is a prime time to sell your business. If you are beginning a decline, it may be worth waiting and trying to revitalize growth through a product launch, contract renewal, etc.
2. Product Launches
Launching new products can be a great way to extend the business lifecycle. A buyer will almost always look at this in a favorable light as it will road-test the business for new launches and provide clear (and current) ROI data for taking on such an event.
But, this does not always mean you should launch a product as part of the sale process. Sometimes, it can be just as profitable to save the product launch for the new buyer and work it into your asking price. It just depends on the situation.
Let's look at an example:
Client Case Study
The owner of a mid six-figure business came to FE International seeking an exit. The business specialized in digital products in the health niche. This business had a wealth of history, sustainable traffic sources, and numbers going in the right direction.
The owner was debating whether to launch a new digital product during the sale or offer it as a growth driver to a new owner. The arguments for a mid-sale launch included increasing profits, diversifying revenues (and extending the maturity profile of the business), potentially increasing the overall value of the business.
Based on the owner's estimations, launching a new product would add $50K-$100K in initial sales, plus another $5K/mo in residual income. The owner saw this as a well-earned golden goodbye and an increased revenue base for a new owner in future months.
A No Brainer, Right? Launch the product. Well, sometimes it is not quite so simple.
Although the product launch seemed like a no-brainer, in the end we advised the owner to wait. Why? First, the new income would not make it into the valuation. This would only serve the current owner and not the buyer. This may seem great for the seller, but a buyer would have to wait to launch a new product and get a spike in earnings themselves, so the valuation will go down. Second, the launch could set the new owner up for failure, forcing them to juggle a business transition and product launch at the same time. Add in the fact that the owner's knowledge is leaving the business and the prospect of launching ahead of the sale leading to cries of "pump-and-dump," and the odds are this launch could actually do more harm than good.
We advised the seller to wait because we felt that they could actually gain more value by negotiating the launch into the deal.
In the end, the seller (correctly) took our advice and used the new product as a negotiating chip to get a full cash offer on his business. An earn-out on the revenues of that one product launch was also negotiated in to give him a slice of any upside. A real win-win.
3. The Right Time of Year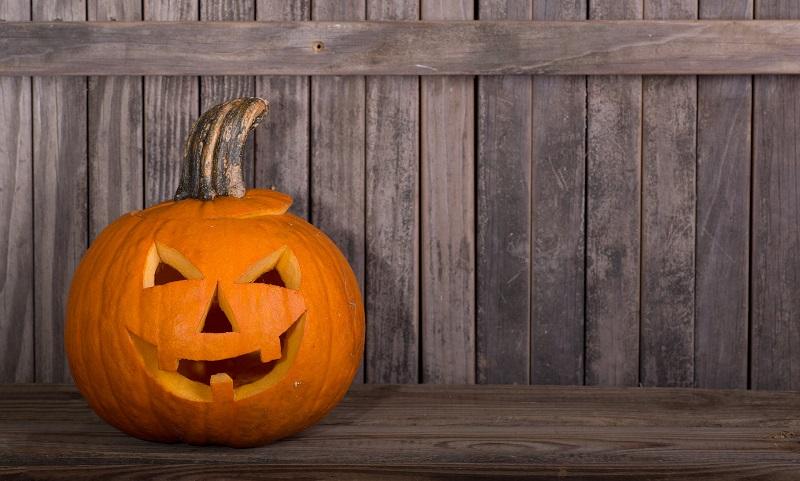 Many businesses have seasonal highs and lows. If you own an e-commerce business, odds are a high percentage of your sales are between October and January. When considering the timing of your sale, keep in mind that a buyer is not likely to purchase a seasonal business just after the high.
One good strategy, is to sell part-way through the seasonal high to keep momentum during a sale.
Also consider your personal tax situation and how to minimize your liabilities. This may take some advanced planning ahead of the sale.
4. Industry Trends
Once the right time to sell has been established in relation to the business and product lifecycles and any seasonality, you should consult industry data to see if your chosen timing is favorable in the market.
Much like any asset, there are basic supply and demand forces at play and knowing how to take advantage of these could see you get a better offer on your business. Selling while the market is "hot" means buyers may have lots of choice and you might not get the full value for your business. To determine whether or not you have a good market, the best plan is to speak to a broker, who can educate you about historic trends and buyer activity. They can give you a heads up on when is the best time to sell.
Summary: Timing Is Vital to Any Successful Sale
There are many factors at play and as such, it is important to be selling for the right reasons, at the right time. Selling a business quickly or under duress will almost always lead to a lower sale price. Generally speaking, the more time you have to execute an exit plan with the right sale timing in mind, the higher the probability of achieving maximum value for your sale.
Author Bio:
Ismael Wrixen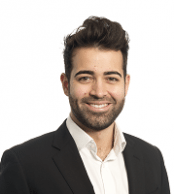 Ismael Wrixen is CEO and co-owner of FE International. Ismael has overseen the sale of over $20M in online businesses and has owned and sold several successful online ventures. Ismael's previous background was in large-cap M&A investment banking, where he executed high profile deals across several sectors, namely Technology. You can also follow Ismael on Twitter @iWrixen
Also, stay tuned for FE International's upcoming book, which will reveal never before published industry data that will help online business owners to leave the market at the perfect time for their industry.
Looking to buy a business? Click here to get our FREE Guide: How to Buy a Business.