There are many reasons why long-term real estate investors sell a rental property. Unfortunately, selling a rental property can be just as challenging as managing it – but there are tips and tricks to make the process easier and smoother. These experts share how and when to sell a rental property for a profit.
Here are the 25 tips for selling a rental property from the pros.
---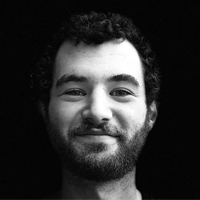 1. Sell Through Paid Facebook Ads
Ben Mizes, CEO, Clever Real Estate
Paid Facebook ads are one of the most underrated ways to sell a rental property. Facebook is great because you can reach everyone who lives in the area, and getting the word out will encourage them to schedule a showing! You can even target by interests like 'real estate.' It's no surprise 80% of Americans have privacy concerns about Facebook, but it's quite effective for advertisers.
---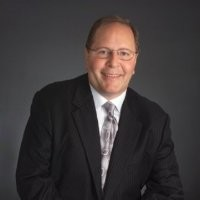 2. Get the Tenants Out & Repair the Property
Bruce Ailion, Realtor & Attorney, RE/MAX Town and Country
Trying to sell the property when it is occupied or "as is" costs thousands or tens of thousands of dollars. The highest net comes from selling a fresh move-in ready property to an owner-occupant. Many buyers need to move in on a certain date, not the date you can force a tenant to leave. You eliminate 60% to 70% of the market trying to sell with a tenant in the property―the better buyers. You are left with investors, wholesalers, and flippers who need a 10% to 20% margin, not a homebuyer.
---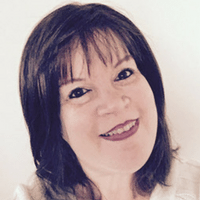 3. Do Not Overprice a Property
Denise Supplee, Real Estate Investment Educator & Co-founder, SparkRental
Be realistic and competitive in your pricing. Most investors will be quite knowledgeable of a location, its market, and the average pricing. There's no sense in overpricing a property dramatically to try getting a bigger profit. Make sure to get all your numbers organized and correct. Projecting rents too high and hiding expenses never works out in the long run.
---
×
Free Download: Real Estate Investing Resource Guide
Get access to in-depth insights with practical advice for investing in real estate
This email address is invalid.
×
Free Download: Real Estate Investing Resource Guide
Get access to in-depth insights with practical advice for investing in real estate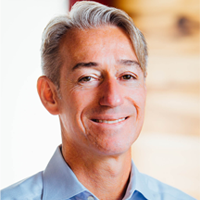 4. Attract Buyers With Professional Photos
Gary Beasley, CEO & Co-founder, Roofstock
Photos are everything, especially for properties that are for investment purposes where prospective buyers may be from a different state. Hiring a professional photographer who specializes in real estate photography is always a good idea. They will be able to showcase the interiors in the best possible way by highlighting the most appealing lifestyle aspects of the property. However, before you undertake photography, style each room and space of the property to appeal to your desired buyer. That is, without even having to visit the home, let the images sell the property by making the home immediately relatable with furnishings and decor.
---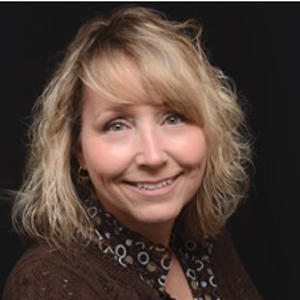 5. Work With an Experienced Realtor
Cynthia Emerling, Listing Specialist, Finger Lakes Premier Properties
Work with a real estate agent who understands investment homes. Experienced real estate agents like this can offer recommendations of easy upgrades that can increase revenue, such as bedding arrangements, hot tub, and other amenities. Choose a real estate agent who also has a property management side to their business. In addition to knowing the market and rental industry, these companies typically have a list of potential investment buyers they can tap into.
---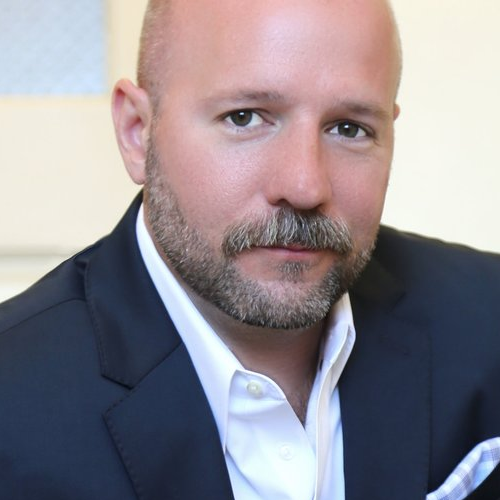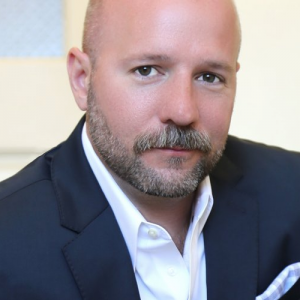 6. Involve Your Tenant With Your Plan to Sell
Justin Riordan, Architect, Interior Designer, & Founder, Spade and Archer Design Agency
Either get your tenant onboard with your plan to sell or get them out. The ideal plan would include vacating the tenant and home stage prior to listing. If vacating the tenant immediately isn't an option, then offer a financial incentive to help you sell your property. For example, offer the tenant something like, "If the property goes pending in the first two weeks, we will give you $1,000 at closing. At four weeks, $750; six weeks, $500; and at eight weeks, $250." The additional incentive may help the tenant align with your plans instead of just being left with the anxiety of an uncertain housing situation, which no one likes.
---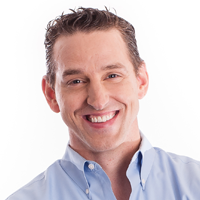 7. Prepare All Necessary Information
Randall Henderson, Executive Director, Property Management Inc.
Prepare all the necessary information needed for selling the property. Make sure your financial data―budget, income, and expenses―are ready. Have a full maintenance history ready, including capital expenditures. Also, know the details of the utilities and insurance status.
---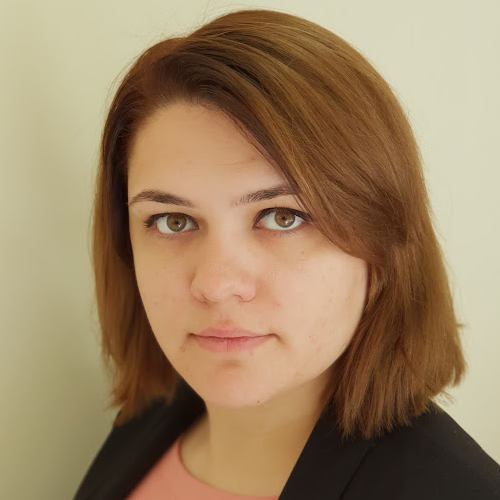 8. Conduct Comparative Market Analysis
Daniela Andreevska, Marketing Director, Mashvisor
The first step to selling your rental property is conducting a comparative market analysis, also known as CMA. This means finding three to five properties that are very similar to the property you're selling, located in the same neighborhood or close by, which were sold in the past couple of months. This will help you list your property with the right price from the beginning, which is crucially important for selling fast and avoiding too many days on the market.
---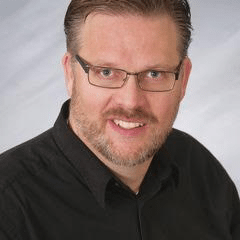 9. Don't Invest Time & Money in Fancy Improvements
Jason Reed, Realtor, The Duplex Doctors
Understand the difference between homeowner quality and rental quality. Most real estate investors won't need the extra improvements you might consider to sell a home. A rental property should be clean and relatively up to date, but fancier touches like granite countertops or new wood floors are unlikely to provide any kind of return on investment when you sell.
---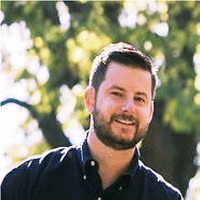 10. Have Your Accounting in Order
Sotereas Pantazes, CEO & Co-founder, EFynch.com
Make sure to have your accounting in order, as clean as possible. Use a professional software system or hire an accounting or freelancer to prepare spreadsheets to show income and expenses neatly. The fact is that most potential investors, no matter what size, are weighing risk vs return when making their assessment. The ultimate guide to a good property is in the numbers that it returns. When your accounting is in order, the proof is clearly illustrated what risks, challenges, or future problems have already been addressed and what was the cost.
For more information, please read our article about real estate accounting software.
---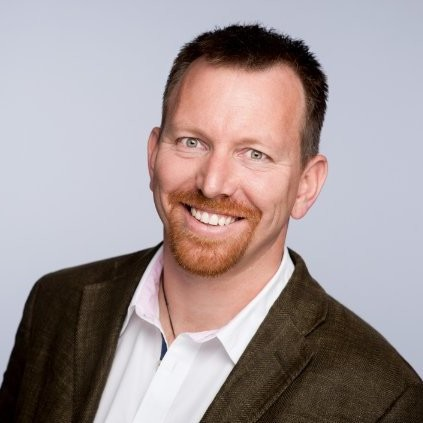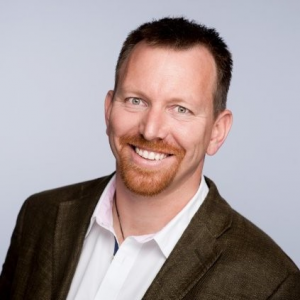 11. Get Into an Investor Mindset
Russell Gould, CEO, Vesta Property
Investors are less driven by emotive issues such as the aesthetics of the property and are more focused on what type of return they'll generate from their investment. They'll want to see evidence of the rental agreement and evidence of rental payments being made by the tenant. So, have these to hand out and remember to redact any personal or sensitive information, such as bank account details, from copies of these documents. Be ready to answer questions like, "have you increased the rent in the past and by how much" or "how much do you spend on maintenance each year?" or "do you use an agent to manage your property and what do they charge?" or "is there any work which needs to be done to the property?" Zero is rarely a credible answer to all of these and remember that they'll probably ask the tenant whether they think that any improvements are required, so be honest.
---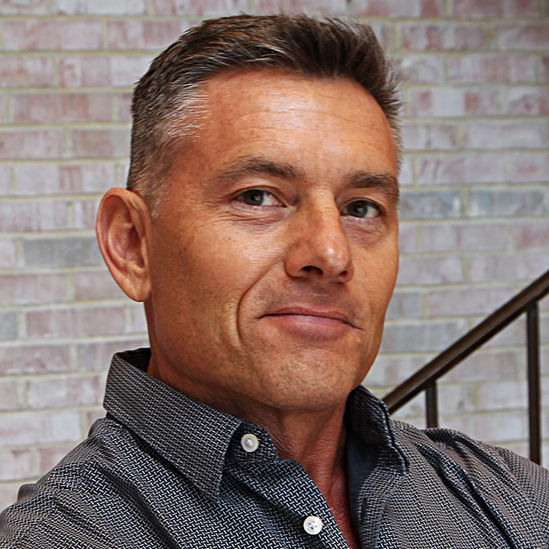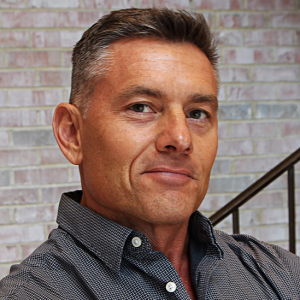 12. Make Sure Your Buyers Have the Appropriate Financing
Ron Humes, Vice President of Operations – Southeast Region, Post Modern Marketing
Not every buyer interested in entering the rental market understands that the financing is not the same as it was for their owner-occupied personal home. A loan designed for a personal home can require a minimum down payment of 3.5% to 5%, whereas an investment property loan may require a 25% down payment. In addition, the interest rate for a non-owner-occupied property will most likely be higher, and the term of the loan will be shorter. This means the initial investment and payments may be higher than the buyer is anticipating. Before spending too much time with potential prospects, make sure they have the proper financing in place.
---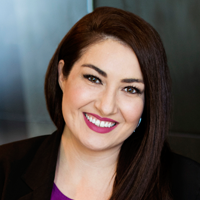 13. Try Selling the Property to Your Friends & Family
Brandon Marianne Lee, Real Estate Agent, Triplemint
Start the sale with your sphere of influence. Your friends and family have heard you talk about having an investment property, and they may be interested in doing the same. People shy away from doing business with loved ones, but if it's a good opportunity, don't you want the people you care about most to have the best opportunities?
---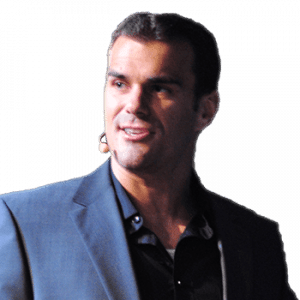 14. Host an Open House
Than Merrill, Real Estate Investing Expert & CEO, FortuneBuilders
Selling a rental property has more to do with the sum of all the parts as opposed to just one strategy. Hosting an open house is one proven strategy to make a successful sale. Open houses are a great way to generate traffic. Combined with a competitive price point, a good open house could create a sense of demand that pits potential buyers against each other but in your favor.
---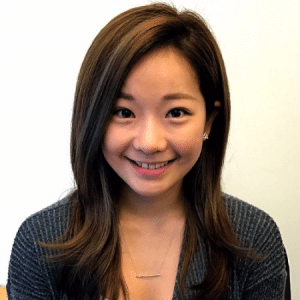 15. Show Your Rental Income
Shane Lee, Data Analyst, RealtyHop
When selling your rental property, you should be able to justify your rental income to your next buyer by doing a 10-year pro forma. To be conservative, you might want to project rent growth at 3 percent because this is consistent with the inflation rate. You also have to remember to project expense growth as well.
---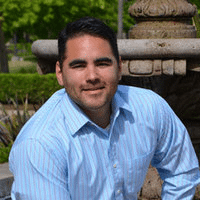 16. Price Your Property Strategically
Dustin Heiner, Founder, Master Passive Income
Price your home strategically to appeal to as many buyers as possible. Post the property at a lower price and let more people see your property and believe it's a steal at that price. You can then have your property bidded out and accept the highest bid. The more potential buyers to view your property, the more likely you will get multiple offers, sell your home quickly, and get above the market value.
---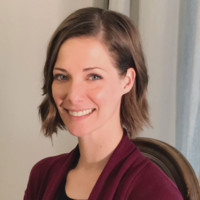 17. Wait Until Leases Expire
Elisa Meyer, Technical Writer & Real Estate Educator, AYPORealEstate.com
If you're selling a rental property to a homeowner, it's best to wait until the lease expires and the current tenant moves out. Tenants will typically find it uncomfortable to have strangers traipse through their rented home. It's challenging for the owner to have them cooperate, accommodate showings, and keep the property presentable. It's best to wait until the property vacated so it can be shown without an appointment.
Check out our article about lease agreements for a free downloadable template.
---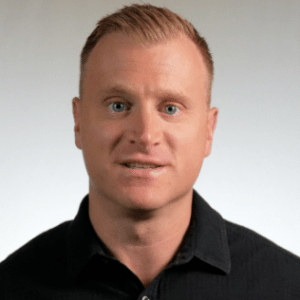 18. Create an Online Marketing Tool
Kris Lippi, Owner, Get LISTED Realty
Use an online marketing tool, such as Rentometer. This tool pulls historical rental property listing data that have been rented recently. Once you input your address, bedrooms and expected rent, it will tell you if you are high, normal, or low for rent. This is a great tool to show investors they could be making even more money once they buy your property and raise the rent to current market rates.
---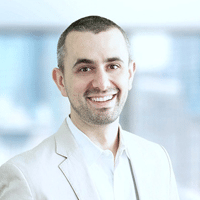 19. Make Sure Your Agent Is Familiar With the Local Market
Raphael Fetta, Licensed Associate Real Estate Broker, Bohemia Realty Group
It's paramount to work with an agent who is very familiar with the rental market in the area. Many brokers focus almost exclusively on sales while neglecting the rental side of the business or delegating rental deals to another agent on their team. Having close knowledge of what the current market pricing is and what amenities or upgrades will produce the biggest upside return on investment (ROI) can make a big difference when considering offers.
---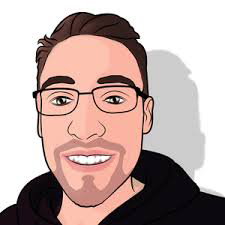 20. Use a 1031 Exchange
Glenn Carter, Founder, Condo.Capital
If you are planning to reinvest the proceeds from your sale in a new property, consider a 1031 exchange to defer your capital gains. Also, to make the selling process easier, make sure you have the tenant onboard with the sale, as they can make your life miserable for showings and moving out. You can do this by offering an incentive for them to keep the place clean.
Read our 1031 exchange ultimate guide to learn more.
---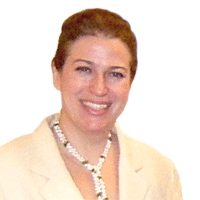 21. Make the Property Attractive to Renters
Joan Brothers, President & Licensed Real Estate Broker, Manhattan Boutique Real Estate
From a marketing standpoint, you need to ensure that the property will be appealing to renters. Most buyers want to buy a property that attracts renters easily because they want it to stay occupied. It's important to be able to convince your buyers that your property is attractive and interesting and will get occupied easily.
---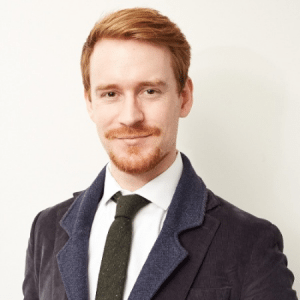 22. Work With a CPA & Real Estate Lawyer
Christopher M. Turney, Real Estate Sales and Marketing, Prevu Real Estate
Hire a CPA [certified public accountant] and real estate lawyer to go over and certify your financial and tax history and legal documents like leases, work permits, and resolution of any violations. Many landlords, especially with multifamily properties below $2 million, encounter issues like not having a complete tax history, having open violations and not properly following rent control and stabilization laws. These open issues can torpedo a deal or lower offers dramatically.
---
×
Free Download: Real Estate Investing Resource Guide
Get access to in-depth insights with practical advice for investing in real estate
This email address is invalid.
×
Free Download: Real Estate Investing Resource Guide
Get access to in-depth insights with practical advice for investing in real estate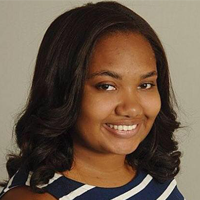 23. Make Sure to Calculate Numbers Accurately
Kelly Claiborne, Realtor, Investor & Property Manager, Settle Down Philadelphia
Accurate numbers help sell rental properties. It's important to have an agent represent you that understands that accurate numbers make or break a deal. Being able to calculate cap rate, cash-on-cash return, rehab costs, and after repair value (ARV) will enable other investors to make fast and informed decisions. It will help them decide if making an offer on your property is worth their time.
---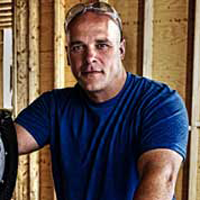 24. Showcase the Strength of the Property
Bryan Stoddard, Owner, Homewares Insider
The best way to attract potential buyers is by showcasing the strengths of the property. By selectively highlighting the best features of a rental property, you're persuading buyers into making the previous rental their new home. But be aware that any investment in the home itself, apart from keeping it clean and presentable might be unnecessary, and only an expense on your part. Work with what you've got. That doesn't mean you shouldn't improve on the cosmetics like tidying the lawn or hanging new curtains, but you should draw the line with professional cleaning services and minor adjustments.
---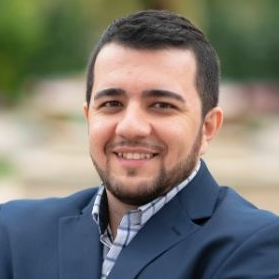 25. Make Your Property Ready for Move-in
Mack Dudayev, Co-founder & Realtor, Chance Realty LLC
Retouch the property with a fresh coat of paint and do a deep cleaning throughout the property. This ensures that when prospective tenants walk in, the property looks ready to move in. Next, ensure your photographer takes high-quality photos for visual stimulation and aesthetic enticement. This helps get your listings leased in an average of under two weeks. Following this path will surely lead you down a similar path toward rental success.
---
Bottom Line
A rental property may be sold to either another real estate investor or homeowner. You can use different strategies to ensure that you sell your rental property successfully. If you're planning to sell your rental property for whatever reason, make sure to remember the 25 expert tips listed above to get the maximum benefit from your sale.