SEMrush is a professional SEO software that is designed to track keywords, give competitor insights, and plan keyword campaigns for its users. We compiled user reviews from around the web to determine what SEMrush customers think about the company. We also compared the most common pricing options for small business owners.
For an in-depth comparison of three top SEO software providers, read our SEO software buyer's guide.
SEMrush Customer Reviews
Overall experience: Good
Ease of Use: Good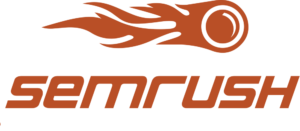 Customer Service: Excellent
Pricing: Average
Summary of User Reviews
We scoured hundreds of reviews and found that SEMrush has mainly positive reviews. Here's what we found:
What SEMrush does well:
According to the positive reviews online, SEMrush excels in building full keyword lists based on competing domains. Their Keyword Planner is also an easy to use tool that allows users to collect data that they can use for their SEO campaign. The SEMrush interface is also ideally designed to check out competitor keyword rankings.
What SEMrush does not do well:
According to the negative reviews online, SEMrush encounters technical issues when processing huge amounts of data, regardless of the plan the clients bought. Some believe that the data is outdated and inaccurate as well.
Most Helpful Positive User Review
One user review on G2 Crowd states that SEMrush is ideal for doing keyword research, competitor backlink audits, and more with their SAAS platform. The user also liked that the tool featured links which allowed him to dive deeper into different metrics that can help with SEO and SEM analysis.
Most Helpful Negative User Review
One user review on TrustRadius complained that SEMrush often crashed when he entered huge amounts of data. With other tools, it did not happen as often or at all. He also felt that although the keyword list is comprehensive, the keyword options are limited. Lastly, the user pointed out that he thought the product is too expensive for the features it offers.
Other SEMrush User Reviews From Around the Web
User Review Website

Average Rating

Number of Reviews

Quality of Reviews on Website

G2 Crowd

4.5 out of 5

107 reviews

Excellent

Authority Hacker

3 out of 5

Staff Review

Excellent

Trust Radius

8.4 out of 10

48 reviews

Good

*Average ratings as of July 22nd, 2017
SEMrush Pricing
SEMrush has three main pricing options that range from $99.95 – $399.95 per month. The main difference between the plans is the accessibility to features such as historical data, branded and white label reports, on-site training access, and number of keywords you can track.
Pro

Guru

Business

Price

$99.95/mo

$199.95/mo

$399.95/mo

Additional User

$70/mo

$140/mo

$140/mo

Domain and Keyword Analytics

Results Per Report

10,000

30,000

50,000

Reports Per Day

3000

5000

10,000

Historical Data

No

Yes

Yes

Product Listing Ads

No

No

Yes

Traffic Analytics

Results Per Report

50

1000

5000

Projects

5

50

200

Reporting

5

20

50
The features offered by SEO software services are designed to show clients how their pages can rank better on search engine results pages. If you want to learn more about how this works, visit our guide to building links.
What is the Biggest Benefit of Using SEMrush?
The biggest benefit of using SEMRush is that it allows for better competitor keyword and backlink analysis because that is the main focus of their user interface. People use SEMrush along with other tools because it allows them to look for competitor's keywords faster. It is a comprehensive platform, but its price is the same as more advanced tools.
Compare SEMrush Competitors
Not sure if SEMrush is the right SEO service provider for you? Take a look at our SEO software comparison.