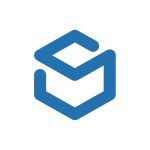 ShipBob is an order fulfillment service that provides shipping and logistics solutions to eCommerce businesses. They cater to small and medium-sized businesses that do not have the resources to afford large storage costs. In this article, we cover user reviews and pricing. Ready to get started with ShipBob? Request for a demo.
ShipBob Pricing
ShipBob charges a $25 receiving fee for the first two hours, plus an additional $35/man hour right after. Warehouse fees cost $40/month for pallet storage, $5/month for bin storage, and $10/month for shelf storage. They offer discounted shipping rates based on the items that you ship and what you order.
Ready to get started with ShipBob? Request for a demo.
Top Order Fulfillment Software 2019
What ShipBob Does Well
Users who gave ShipBob a positive review said that the software is easy to use and has a user-friendly interface. Some of them also commended its seamless integrations with popular shopping cart platforms such as Shopify and WooCommerce.
"Its user interface is very easy to work with. I like that the portal provides so much information about the best selling products, the speed of sales and how to distribute between warehouses."

— Karol Jesus Izaguirre
What ShipBob Does Not Do Well
Users who gave ShipBob a negative review reported that loading it in Excel could be time-consuming. A few of them said that shipping time takes a while but the company is already working two-day shipping option.
"The loading of Excel was not easy for us, although we tried several times. I chose to enter each product manually, but that was not so bad."

— Isaura Viso
Top Order Fulfillment Services Pick from Fit Small Business
Order Fulfillment Services: Who's The Best Fulfillment Company? — In this guide, we compared the services of four fulfillment companies: ShipBob, FulfillmentCompanies.net, Red Stag, and Fulfillment by Amazon, and showed you how to assess your business' fulfillment needs to find the right fit.
ShipBob Features
Check out the list below of some of ShipBob's features:
CRM
Contact Management
Permission Management
eCommerce Integration
Recurring Orders
Advanced Reporting
Inventory Tracking
Catalog Management
ShipBob FAQ
What type of mobile devices does ShipBob support?
See Answer
What level of support does ShipBob offer?
See Answer
Popular Integrations
Here is a list of some of ShipBob's popular integrations:
View Integrations
ShipBob Alternatives
Not sure if ShipBob is the right fit for you? Read our reviews of all top order fulfillment services providers.
Disclaimer: The following information was provided by Shipbob and does not necessarily reflect the views of FitSmallBusiness.com.
What is Shipbob?
ShipBob offers simple, fast, and affordable fulfillment for ecommerce businesses. With a network of fulfillment centers across the US, ShipBob lets you split inventory across locations to reduce shipping costs and time in transit. ShipBob's software seamlessly integrates with the leading ecommerce platforms and marketplaces to automatically fulfill orders as they are placed online.
Ecommerce brands partner with ShipBob to get hours back in their day and focus on why they started their company — all while growing revenue, offering a premium customer experience, and ultimately scaling into the brand they strive to be. ShipBob helps brands optimize for time and cost, use delivery to beat customer expectations, and own more of the customer relationship while providing an Amazonlike fulfillment experience.
ShipBob's mission is to give the power of Amazon level logistics to ecommerce business owners and help ecommerce businesses be more successful online.
Services offered:
– Fulfillment software and integrations
– Warehousing
– Direct-to-consumer order fulfillment (pick and pack)
– Shipment tracking
– Domestic and international shipping
– Returns processing
– Expedited shipping
– Distributed (split) inventory
– B2B/EDI/wholesale fulfillment
– Subscription box fulfillment
– Crowdfunding fulfillment
– Bath order fulfillment
– FBA prep
– Custom branded packaging and labels
– Kitting and bundling
Shipbob News & Activity
ShipBob recently opened a new state-of-the-art 125,000 square foot fulfillment center in Bethlehem, Pennsylvania. This new facility will help ShipBob provide expanded next-day and 2-day shipping coverage to more shipping destinations across the United States.
Read more here: https://www.ajot.com/news/shipbob-opens-pennsylvania-fulfillment-center-3-times-larger-than-original-northeast-location
ShipBob Named one of Multichannel Merchant's Top 3PLs in 2019.
Read more
ShipBob Raises $40 Million to Back E-Commerce Fulfillment Growth
Read more
Shipbob Customer Service
Customers can contact us via our support line at (312) 313-1104 and via our robust Help Center that provides detailed information on every aspect of our dashboard and services. ShipBob staffs and operates all of its fulfillment centers and has on-site support staff at each location. Large ecommerce brands receive a dedicated Account Manager through ShipBob at no additional cost.
Shipbob Unique Features
ShipBob's proprietary technology, fulfillment services, facilities across the US, discounted shipping rates, and customer support allow us to integrate with the leading ecommerce platforms, store inventory, pack boxes, and ship orders to customers. ShipBob has proven that offering a positive purchase experience with next-day, 2-day, or expedited shipping or free shipping can help offset increased customer acquisition costs by improving conversion rates and increasing average order value.
ShipBob has helped ecommerce merchants experience the following:
– 18% reduction in cart abandonment rate
– 97% increase in the average order value
– 120+ hours saved per week
– 70% reduction in shipping costs in the US
– 291% growth year over year
Intuitive technology: connect one or all of your stores in minutes to automate fulfillment:
Whether you have just one or a few online stores, you can connect them all to ShipBob. ShipBob's technology powers its fulfillment network so orders are automatically sent to be
picked, packed, and shipped to your customers. ShipBob's technology also helps you efficiently
manage orders and make informed decisions with advanced analytics.
Inventory management: improve forecasting to prevent stockouts:
ShipBob's tools make it easy to view the status of inventory and quantity on hand across
locations, know when to proactively replenish stock, bundle your products for promotions, and
even separate inventory by lot number and expiration date.
End-to-end consumer experience: maintain brand identity throughout the unboxing process:
ShipBob helps you offer the fastest, most cost-effective shipping options to meet your
customers' expectations. As soon as an order ships, tracking info is pushed back to your ecommerce store in real-time and sent to your customers. ShipBob's operations act as an extension of your brand to maintain the quality you strive for, even when it's done outside of your four walls.
Scalability and growth: focus on the right tasks and leave shipping to the experts:
Ecommerce brands experiencing rapid growth need a fulfillment company that can scale with
them as they grow and tackle new challenges. It's key to get time back to focus on the projects that only you can do — developing new products, strengthening your brand, and securing new partners. ShipBob can help you do this and handle both the direct-to-consumer experience and wholesale orders.
International shipping: expand into new markets affordably:
As your customer base grows, so can your global reach. ShipBob ships orders to all of the
countries that major shipping carriers deliver to, with affordable rates to give you international
fulfillment capabilities.
2-Day Express Shipping: increase conversions with fast, affordable delivery:
ShipBob's 2-Day Express Shipping Program leverages ground shipping as an inexpensive
alternative to expedited air shipping using ShipBob's fulfillment network, technology, and
integration with Shopify and WooCommerce.
Dedicated account management: work with a partner that supports you every step of the way:
All large ShipBob customers receive a dedicated account manager to provide proactive assistance and work fast to get any issues resolved right away. ShipBob owns and operates all of its fulfillment centers to provide quick hands-on assistance by a team of fulfillment experts.