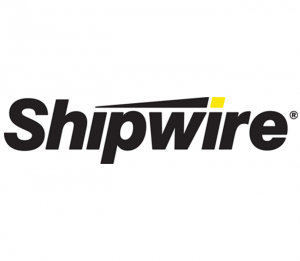 Shipwire is an order fulfillment service that provides shipping and storage solutions across the globe. Users can manage order information on the Shipwire platform. We compiled user reviews from around the web and determined that Shipwire has mainly negative reviews. We also compared the most common pricing options for small business owners.
Want to know the top order fulfillement services for small business? Read our Shipwire alternatives guide.
Shipwire Customer Reviews
Overall Experience: Average
Ease of Use: Poor
Customer Service: Excellent
Pricing: Good
Summary of User Reviews
What Shipwire does well:
According to the positive reviews online, users like Shipwire because they process shipments of small orders to different continents. Others are happy that their customer service team is available to iron out any issues. Some said they find it convenient that Shipwire has warehouses in different countries for storage and fulfillment.
What Shipwire does not do well:
According to the negative reviews online, users complained that Shipwire often loses their items. Some said that Shipwire has an issue with communicating with their offshore warehouses because the company is only renting them out from locals. Others mentioned fulfillment problems such as incorrect product shipments, delay in deliveries due to inventory transfers, and overcharging of shipment fees.
Most Helpful Positive User Review
According to one positive review on Trustpilot, he likes using Shipwire because it allows his local company to scale out on a global level. He says he is pleased that Shipwire has warehouses on different continents, which he says is rare in a fulfillment company.
Most Helpful Negative User Review
According to one negative review on Shopify Store, she had constant problems with Shipwire. She said that, as an example, they would see orders showing in the dashboard, which are not being moved to shipment for several days or weeks. She says that Shipwire is not communicating well with their warehouses, and some of her customers received random products from other companies.
Other Shipwire User Reviews From Around the Web
Here are a few other resources for finding helpful Shipwire customer reviews. We rated the review sites on a scale from poor to excellent based on how trustworthy and useful the reviews seemed.
User Review Website
Average Rating
Number of Reviews
Quality of Reviews on Website
Shopify Store

3 out of 5

41 reviews

Good

Trustpilot

2 out of 5

115 reviews

Average

Featured Customers

4.1 out of 5

46

Average

*Average ratings as of October 6th, 2017
Shipwire Pricing
Shipwire does not publish their prices on their website, but a third party source said that the company charges $29.95 per month to store five types of products in one pallet. For larger orders, Shipwire has a volume-based plan.
Shipwire's platform includes features such as:
Dashboards
Workflow Pages
Reports
Account Preferences on Business Rules and Operations
User Assignments
Third Party Integration
Shipwire features include management of:
Sales Orders
Purchase Orders
Rate Quotes
Delivery Statuses
Product Data
Inventory
Receivings
Returns
Warehouses
Vendors
Carriers
Work Orders
To get an accurate pricing for the volume of products you want to ship or store, contact them on their website.
Compare Shipwire Competitors
Not sure if Shipwire is the right order fulfillment service for you? Check out our comparison of three top order fulfillment services.