Overview of ShopKeep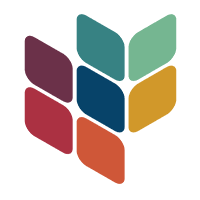 ShopKeep is a comprehensive and cloud-based POS system for iPads. It offers solutions to ring up sales, print receipts, track inventory, and manage customers. We compiled available pricing options and reviewed available features. Overall, ShopKeep provides the payment processing and management features needed to run a successful small business.
What We Like
When we reviewed ShopKeep we liked the fact that it's an iPad POS system. You can use your own iPad to cut down on hardware costs. Everything we reviewed was easy to use—from the dashboard to the analytics reporting to the inventory management. We liked that even though ShopKeep has its own payment processor called ShopKeep Payments, it allows you to integrate your preferred processor. The in-depth reporting and analytics impressed us as well.
What We Don't Like
During our review we didn't like that certain features like loyalty and ecommerce are not included with the Basic plan. The customer loyalty program isn't included until you pay for the most expensive option at $199 per month. Additionally, we didn't like the fact that the customer loyalty program didn't automatically upload customer purchase information based upon their credit or debit card number.
If you're accustomed to an Android tablet, we didn't like that you have to use the ShopKeep recommended hardware and not your own Android tablet. Another aspect of ShopKeep we didn't like was that there wasn't a free trial period to test the POS software.
Which POS Provider Is Right For You?
ShopKeep Pricing and Plans
ShopKeep has three available plans; Basic, Essential and Advanced.
| Features | Basic | Essential | Advanced |
| --- | --- | --- | --- |
| Pricing | $69/month, per register | $99/month, per register | $199/month, unlimited registers |
| Basic Reporting | | | |
| Unlimited Reporting | | | |
| Unlimited Employees | | | |
| Unlimited Transactions | | | |
| 24/7 Customer Support | | | |
| Advanced Reporting | | | |
| Mobile Reporting App | | | |
| QuickBooks Accounting | | | |
| Online Ordering | | | |
| Invoices | | | |
| Email Marketing | | | |
| Ecommerce Webstore | | | |
| Gift Cards | | | |
| 2 Free Training Sessions | | | |
| Customer Loyalty | | | |
| Priority phone Support | | | |
| Online Business Listings | | | |
| Free POS Hardware Bundle ($499 value) | | | |
Basic
With ShopKeep's Basic plan ($69.99 per month per register) you receive the needed POS software tools to operate a small business. You have the ability to add unlimited users, make unlimited transactions, add unlimited inventory, and access to basic reporting features.
Essential
The Essential plan ($99 per month per register) offers all the features of basic, plus additional features like online ordering, integration with QuickBooks, and an ecommerce webstore. The website is a nice benefit if you're interested in selling online, but don't want to spend the extra cost of creating a website. Additionally, with the Essential plan you receive two free training sessions, which is helpful to get up and running quickly.
Advanced
In the Basic and Essential plans, you have to pay more per month for each additional register. With the Advanced plan ($199 per month), you can add unlimited registers, which is useful if you have multiple locations. Additionally, with the Advanced plan you receive the customer loyalty program, which is an important feature for businesses that have repeat customers. When you sign up for the Advanced plan with the ShopKeep Payments processing solution, you receive a free Clover Mini hardware POS, valued at $500.
ShopKeep Payment Processing
ShopKeep offers a unique payment processing deal. It guarantees the lowest payment processing rate. When I reached out to its customer support, the representative wouldn't quote the lowest rate they offer. To lock in the low rate you need to bring them another payment processing quote from a competitor. They will beat it with a slightly lower rate. If you're already using a payment processor, you don't have to use ShopKeep Payments, they will integrate your preferred processor.
ShopKeep POS Hardware
There are several POS Hardware kits from ShopKeep. At a minimum it will cost you $99 to accept payments on your iPad with ShopKeep's Lighting Credit Card Reader. For additional fraud protection, you need to spend $329 for the EMV Chip Card Reader. ShopKeep also sells starter kits for different types of businesses, which include hardware like a cash register, receipt printer, and iPad enclosure.
ShopKeep POS Features
Overall, ShopKeep provides similar features as other popular POS systems. Your decision on ShopKeep versus another POS system will hinge on the type of features you need and at what price points. ShopKeep created a proprietary backend software called BackOffice, which is the dashboard for many of the features below. We find BackOffice easy to use.
ShopKeep Inventory Management
ShopKeep's inventory management is excellent for the business with a large inventory. It allows for bulk upload and automatic item tracking so you know when to re-order products. We really enjoyed the weighted average cost feature that allows you to stay on top of your inventory's value and better understand vital metrics, like margins.
ShopKeep Employee Management
Employees can clock in and out of their shift on the default screen of the ShopKeep POS software. Your employees' hours are tracked in the backend of ShopKeep's software, called BackOffice. You can also assign employees different privileges within ShopKeep, like control over register functions, discounts, and returns.
ShopKeep Customer Relationship Management
We enjoyed ShopKeep's robust customer relationship management (CRM) system. You're able to time saving features like syncing Mailchimp to ShopKeep's CRM so you can seamlessly add customer emails to an already created list in Mailchimp. You're also able to manage your customer loyalty program within the CRM and make customer discount recommendations based upon the products and services they previously bought.
ShopKeep Reporting Data & Analytics
When reviewing ShopKeep, we were impressed by the depth of its reporting analytics. Your store data is updated in real time, so you can act on information the day of instead of a day late. You can drill down into the analytics by supplier, department, and location to determine which products are performing the best. The reporting options allow you to see information about top performing employees and highest spending customers.
ShopKeep Payment Processing
Something we appreciated with ShopKeep payment processing is that you don't have to sign a long-term contract. In addition to accepting credit, debit, and cash, with ShopKeep Payments you can accept newer mobile payments like Apple Pay and Google Pay. Additionally, if the internet were ever to go out in your business, you can accept offline payments.
ShopKeep Hardware
ShopKeep provides well designed and durable POS hardware. There are several hardware options provided by ShopKeep, from a low cost card reader to a full retail station. You can choose from ShopKeep's already built POS hardware kits for restaurants, bars, quick service, and retail or you can assemble your own custom kit. Additionally, we liked the option of using ShopKeep to order pre-designed and custom gift cards.
ShopKeep Pocket Mobile App
The ShopKeep Pocket Mobile app is essentially a tool to view your business's reporting and analytics from your phone. The app syncs to each of your business locations and organizes data in a way that is easy to understand and interpret. If you are away from your business location, you can monitor when your employees are clocking in and out of work. You can also monitor which employees are making the most sales for the day.
ShopKeep Customer Support
We enjoyed using ShopKeep's FAQ for answering questions. They also provide in depth troubleshooting guides with step-by-step instructions on topics like setting up credit card processing. We enjoyed its dozens of video support tutorials as well. If you need to talk with a ShopKeep customer support representative, you can contact them through the BackOffice software 24 hours a day, seven days a week, every day of the year.
Popular Retail Point of Sale Providers for 2020
| POS System | Best For |
| --- | --- |
| | POS with detailed inventory management and custom reporting |
| | Free POS with built-in payments and basic inventory tracking |
| | Retail POS with built-in CRM and loyalty program |
| | iPad POS with built-in payment processing and marketing tools |
Top POS Software Options
Best Small Business POS Systems 2019 – Read our buyer's guide for a comparison of the top eight POS softwares for small businesses. We compare ShopKeep with other POS systems like Lightspeed Retail, Square, Toast, and Vend.
Our Recommendation
Based on our experience reviewing ShopKeep we recommend the POS software to both small startup businesses and larger businesses with multiple stores. ShopKeep offers everything you need to accept payments and run a successful business including feature rich POS software options and hardware kits. ShopKeep POS software starts at $59 per month and gives you the ability to add unlimited inventory and unlimited users. Its minimum hardware needed to accept payments with starts at $99. Visit ShopKeep to learn more today.