Shopping cart software can transform any website into an ecommerce business. Whether you're selling physical or digital goods, the best shopping cart software is affordable and easy to use, and connects with a variety of websites and third-party tools.
Here are the best shopping cart software for 2020:
What Is Shopping Cart Software?
Shopping cart software allows businesses to sell items on an existing website instead of creating a new site to sell products. If you're looking to build a new website for the sole purpose of selling products, a dedicated ecommerce platform such as Shopify is a better option. Shopping carts are a good solution for businesses wanting a traditional small business website that can sell products.
How to Choose Shopping Cart Software
When choosing a shopping cart software, first consider what you're selling and how you're selling it. From there, consider price and ease of use (for example, free shopping carts typically require more technical skill to set up and maintain, and often don't offer live customer support). Then, consider features like payment processing, shipping features, inventory management, and add-on tools.
WooCommerce: Best Shopping Cart Software for WordPress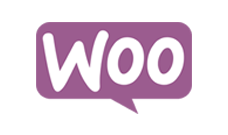 With over 5 million active users, WooCommerce is the most popular shopping cart software. It is open source, free to use, works seamlessly with WordPress, and offers the largest extension/app store of all the shopping cart software that we evaluated. This powerful platform can transform any WordPress site into a full-scale ecommerce operation.

| WooCommerce Strengths | WooCommerce Weaknesses |
| --- | --- |
| Free to use—can be added to any WordPress site | Will need to purchase add-ons as store grows |
| Open source and highly customizable, plenty of integrations | Steep learning curve—can be difficult to navigate |
| Most popular shopping cart—has a large community of experts | No live customer support |
WooCommerce Pricing
Shopping cart: Free.
Payment processing: Integrate with Square, PayPal. Stripe, Klarna, and WooCommerce payments for free. Authorize.net, Chase, and other gateways available for a one-time fee. Individual transaction fees vary depending on the processor you choose.
Store enhancements: Upgrades to the basic shopping cart including conditional shipping, product variation photos, wish lists, and product search available for one-time fees ranging from $29 – $129.
Management tools: Integrate with shipping software, accounting tools, point-of-sale systems, and more for an average fee of $29 – $99.
*WooCommerce has a 30-day money-back guarantee on any paid add-ons.
WooCommerce Features
WordPress plugin: WooCommerce is designed only for WordPress sites (unlike shopping carts like Ecwid, which are compatible with a number of site builders).
Themes and store appearance: WooCommerce offers a free Storefront theme, but it works with just about any WordPress theme, which is ideal if you have an existing site. Otherwise, there are hundreds of free and paid themes to choose from, including options with drag-and-drop builders.
Inventory and order management: Use built-in inventory management tools to track stock levels, bulk-upload products, and hide out-of-stock items from customers. You can also group products by category and add variants.
Optimize your ecommerce site: WooCommerce is mobile-friendly, has built-in and add-on SEO tools, can integrate Google Analytics, and has add-ons for enhancing site performance with caching and image compression.
What WooCommerce Is Missing
The biggest flaw with WooCommerce is the lack of central customer support. If you run into a problem that you can't resolve on your own, you'll need to wait for assistance through a support ticket or forum post. Also, since WooCommerce is a WordPress plugin if your website is not built on WordPress, this is not a good option for you.
To learn more, read our full WooCommerce review
Shopify: Best Shopping Cart Software for Adding "Buy" Buttons

Shopify is a leading ecommerce platform that also offers tools for individuals and businesses to add a shoppable element to existing websites. Shopify Lite is a $9/month plan that allows you to embed "Buy" buttons onto any kind of website with a mobile-friendly shopping cart. Shopify Lite also includes invoicing, built-in payment processing, a free mobile POS app, and integrated social media sales. Plus, Shopify offers a 90-day free trial.

| Shopify Lite Strengths | Shopify Lite Weaknesses |
| --- | --- |
| Popular, user-friendly software that can be used with any website builder | Less customizable checkout than an open-source system |
| Good value—comes with integrated Facebook Shop, invoicing, and POS app | Requires you to copy and paste code |
| Centralized inventory, order, and customer management | |
Shopify Lite Pricing
Monthly fee: $9 per month for "Buy" buttons, social media sales, and POS app. Plans that include fully hosted ecommerce sites start at $29 per month.
Payment processing: 2.9% + 30 cents for online transactions
Shopify Features
Buy buttons: Create customized "Buy" buttons for individual products or collections, adjust the text, color, and layout of the buttons and the pop-up checkout window. Copy and paste the code to add them to any website
Social media sales: Shopify Lite comes with features to sell through a Facebook Store and provide customer support through Facebook Messenger.
Reporting and back-office: All orders, inventory, and customer data for Facebook, "buy" button, and POS sales are automatically synced and managed centrally through the Shopify dashboard.
What Shopify Lite Is Missing
Shopify Lite is not meant for building out a sophisticated ecommerce operation. It's best for bloggers wanting to sell products or anyone that primarily sells products in-person but also wants to add a simple shopping feature to their company website. If you need to add a full-scale ecommerce operation to your existing website, WooCommerce is a better tool.
To learn more, read our full Shopify review.
Ecwid: Best Budget Shopping Cart Software


Ecwid is an affordable and user-friendly shopping cart that is compatible with a number of site builders including WordPress, Weebly, and Squarespace. Unlike WooCommerce, which is free and open-source, Ecwid is a closed-source SaaS option that is easy to use, but not as customizable or scalable as WooCommerce. This makes Ecwid a good budget shopping cart for smaller businesses.

| Ecwid Strengths | Ecwid Weaknesses |
| --- | --- |
| Affordable and easy to use | Customer support only available with paid plans |
| Compatible with many site builders | Limited add-ons |
| Mobile-friendly responsive design | Basic design tools and lacking SEO features |
Ecwid Pricing
Monthly software fee: $0 – $99 depending on the plan.
Payment processing: Connects with more than 50 payment processors including PayPal, Square, and Stripe. Transaction fees vary depending on the processor.
Add-on apps: Range from $0 – $150 per month.
Ecwid Features
Sell across multiple websites: Ecwid can be installed on Wix, Weebly, WordPress, Squarespace, Drupal, Tumblr, Blogger, and more. Most integrations require just a few lines of code.
Sell across many sales channels: Ecwid also has tools to sell on a Facebook shop, Instagram store, Etsy, Amazon, eBay, and mobile or standard POS systems.
Inventory and order management: Track stock levels including variants like sizes and colors; create, edit, and track orders; manage your store with a mobile app and receive notifications when you have an order and integrate with many shipping carriers.
Store marketing: Integrate with Google Shopping ads, Facebook Advertising, Pinterest advertising, and Snapchat.
What Ecwid Is Missing
Ecwid lacks customization and growth tools available in WooCommerce, like custom coding options and detailed SEO tools. Ecwid also lacks refund processing capability (except for Chase payments) in its suite of order management functions. You will need to log in to your payment processor's merchant account in order to issue a refund. Overall, Ecwid is not a good option for large or quickly growing businesses.
To learn more, read our full Ecwid review.
Easy Digital Downloads: Best Shopping Cart Software for Digital Products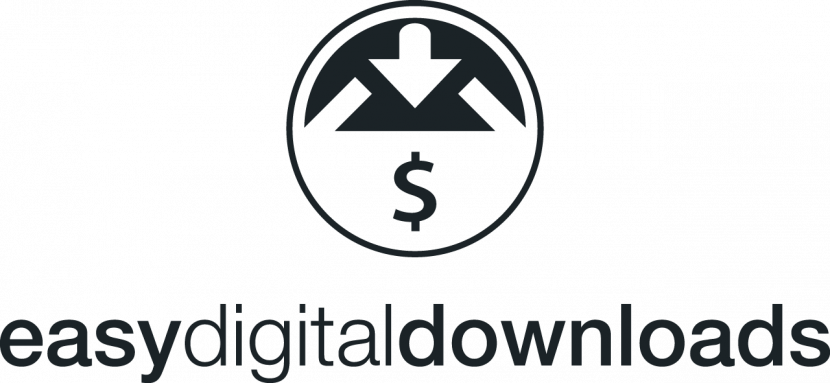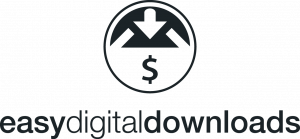 Easy Digital Downloads is a popular WordPress plugin for selling digital items like e-books, software, graphics, videos, or courses. It's a lightweight plugin meant to add a simple checkout or "buy" button to a traditional site. The basic software is free to use, but you can purchase add-ons and extension packs to build out a customized solution.

| Easy Digital Downloads Strengths | Easy Digital Downloads Weaknesses |
| --- | --- |
| Designed specifically for digital products | No features for selling physical products |
| Easy to install and connect to a payment processor | WordPress-specific plugin |
| Lightweight, customizable checkout | No live support—need to pay for priority support |
Easy Digital Downloads Pricing
Shopping cart plugin: Free
Extension packs: The basic plugin is free, but there are several extension packs ranging from $99 – $499 a year that include features for email marketing, subscription sales, payment gateways, tools to sell software licenses, reporting, and more.
Customer support: Anyone can submit a ticket, but priority support and in-depth troubleshooting is $299 per year or $99 for 45 days.
Easy Digital Downloads Features
Shopping cart features: Supports both "buy now" and "add to cart" shopping options, shoppers can register an account or checkout as a guest, and businesses can create discount codes with options for expiration dates, limits, and product restrictions.
Management features: Businesses can track and edit customer data for each purchase, view sales reports by product or time period, and manage tax information.
Extensions: Email marketing, subscription sales tools, payment gateways, marketplace functionality, advanced reporting, and other gestures available for additional fees. Easy Digital Downloads groups together popular extensions in packages ranging from $99-$499 per year, but all extensions are also available individually.
What Easy Digital Downloads Is Missing
While the help resources Easy Digital Downloads makes available are helpful, there are times when you may need to talk to an actual person. Unfortunately, there is no live chat or phone support for this product. Email support is only available if you purchase extensions.
Bottom Line
Adding a shopping cart to your website is a great way to transform your marketing or business page into a money-making operation. Whether you're selling retail goods, whitepapers, e-books, or curating together affiliate products, you need a software that is easy to install, makes it easy to manage customer orders, and can grow with your business.
While all the products in this buyer's guide are good choices for shopping cart software, WooCommerce offers the most versatile and popular solution that can easily be added to any WordPress site. Plus, it's free to use. Visit WooCommerce to create a free account.