A single property website for real estate is used to market one individual property, rather than an agent's entire portfolio. Single property websites can be the key to getting you more listings and impressing homebuyers, and are essential for luxury listings, high-end rentals, and developments.
Best Single Property Website Builders Summary Table
| | Best For |
| --- | --- |
| Squarespace | Newer agents who may only need a few websites and prioritize quick and easy use. |
| WordPress with BlueHost | Tech savvy agents who want to build their own websites with a wide range of features. |
| Rela | Luxury agents who want to stress aesthetics, but don't require a high number of websites. |
| Cribflyer | Boutique brokerages that want specific showcasing features with a price and availability that can scale. |
| Listings Unlimited | Firms that have high volume rentals and/or property management needs. |
| Single Property Sites | Large brokerages that have a high volume and value MLS syncing. |
How We Evaluated Single Property Website Builders
When approaching single property website builders, we wanted to showcase a range of options for a variety of agents and brokerages. The features of single property websites that we considered priorities were pricing, ease of use, mobile optimization, video and photo integration, website metrics, unique offerings, marketing tools, and the type of customer service available.
Pricing – While some companies offer one annual price for unlimited single property websites, others reduced their price with the volume of sites, and still others offered only a per-website price.
Ease of Use – For all of our companies reviewed, a real estate agent or company would not need to have coding or strong technological knowledge to operate get their single property website up.
Mobile Optimization – The average real estate agent is mobile, and having mobile-friendly websites are essential in effective marketing to potential buyers.
Video & Photo Integration – Single property websites often showcase historic and luxury homes that have elements that benefit from high resolution photography, specific detailed images (such as crown moldings or marble), and video walk-throughs.
Website Metrics – The ability to analyze the traffic to your site is important, particularly when running simultaneous ads to support increased views.
Unique Offerings – This section highlights differentiating features. While some builders are simple and include only foundational elements, some website builders offered flyer creation, open house scheduling features, the ability to upload PDF documents, and more.
Marketing Tools – Marketing tools varied widely from very basic social sharing tools to a specific Craigslist postings tool for rentals.
Customer Service – Customer service is an important element for any technology product, and websites are certainly an important one.
Best Single Property Website Builder for New Agents: Squarespace

We selected Squarespace as the best single property website builder for new agents with few single property website needs. By selecting an evergreen website URL such as FeaturedOmahaListing.com, Squarespace allows users to template switch. This means that you could pay a monthly fee and simply use another template with another home in the future when another property came about requiring a single property website that you would like to advertise.
We also selected Squarespace because they offered a breadth of features, are reasonably priced, easy to use, and can be reached 24/7 for customer support. The product is priced below Rela, but does not require changing URLs or completely building out another site. While they do not offer the same level of features as some of the other builders, the features are robust and although not the lowest in price, we found them easiest to simply swap out if you're new. If you have only occasional single property website needs in real estate, Squarespace is a solid choice. It can also be used as a full-fledged agent website and is also compatible with IDX integration, something experienced agents would likely not require.
Squarespace Pricing
If you are using Squarespace to launch a single property website, you can use the Personal plan (rather than the Business plan) because you would not need a professional email address or other ancillary features of the Business model.
The pricing of Squarespace is $12/month if billed annually, or $16/month if billed monthly.
*Note: With an annual purchase, a custom domain name is free.
Squarespace Features
Squarespace offers solid features for the price point, but they are basic. For example, while Squarespace offers the ability to host video, it does not have the ability to create a YouTube video from your upload as Single Property Sites does. While you can upgrade to a customized email if you like, Rela offers direct email campaigns from your page and lead collection, but Squarespace does not have this capacity.
Features
Personal Plan
Pricing

$12/month if paid annually
$16/month if paid month-to-month

Ease of Use
Easy



Templates available
Automatic sizing features for images and videos

Mobile Optimization

✔

Video & Photo Integration
Yes, features include:



Auto image scaling
Video blocks for perfect synchronization and ease of use

Website Metrics

Website visitors
Traffic sources
Visitor geography

Unique Offerings

Unlimited pages per site
Supports audio

Marketing Tools

Connects to social channels
Integrates with existing Facebook pages

Customer Service

24/7 customer support via email & Twitter.
Live chat available between 4:00-8:00 p.m. EST (with live humans, not automation)
The primary selling point of Squarespace to new agents in our review is as a basic, easy-to-assemble website with solid templates where you can have a custom domain name if you wish, and use it infrequently for periodic single property listings.
Customer Support
Although nontraditional in their approach, Squarespace offers solid customer support that is offered around the clock 24/7. Email is available at all hours, as well as sending a Tweet for a quick question. Live chat is available between 4:00 p.m. to 8:00 p.m. EST; it is not an automated bot, but rather a human who is able to chat about more involved questions you may have.
What's Missing from Squarespace
Squarespace has some elements that could be improved for agents looking to use them for single property websites. Having to pay for an annual service for a customized domain seemed a bit overreaching when sites like Cribflyer offer these monthly with the ability to cancel anytime. There were also no ancillary features such as the ability to print PDF flyers like you can on Single Property Sites. While we selected it because of its easy-to-use nature, the features could use improvement compared to competitors that specialize in these types of single property websites.
Best Single Property Website Builder for DIY & Tech Savvy Agents: WordPress

We recommend WordPress as the best single property website builder for tech savvy agents because it provides the widest range of aesthetic options, a reusable theme, full ownership rights of the websites, and does not incur a high monthly fee if using Bluehost services for hosting. Using WordPress was the least expensive option we reviewed.
Those agents who can put together a solid single property website themselves appreciate the complete control of selecting a theme and showcasing the property the way that they saw fit, rather than the limited templates offered by every other company we reviewed. While places like Rela are known for gorgeous templates, the ability to customize the presentation for each listing and have low monthly fees, as well as the ability to use WordPress plug-ins for the features they valued, topped the list for these tech savvy real estate agents.
WordPress Pricing
WordPress real estate themes that we found through Theme Forest range in price from approximately $17 to over $60. These are themes that, once downloaded, are under your complete ownership, so they do not incur a monthly fee for their use once purchased. The only monthly and recurring fees that building a WordPress website would entail is through hosting.
Here are the monthly fees for Bluehost as an example of a well-priced and reliable hosting service.
| | Basic | Plus | Prime |
| --- | --- | --- | --- |
| Price | $2.95/month | $5.45/month | $5.45/month |
| Websites Hosted | 1 | Unlimited | Unlimited |
The beauty of building your own single property websites for real estate is that you can select a theme from a place like Theme Forest, pay for it once, and reuse it over and over again. You can use them as many times as you like, in as many ways as you like, and customize them in whatever way you feel is desirable.
An example of a single property website theme that was well-rated is Solus, which costs a one-time fee of $59.
WordPress Features
The features that a WordPress theme can include are as varied as the technical ability of the agent and the theme and plug-ins they select. For example, many WordPress themes are responsive (mobile-friendly), and will automatically resize and render for those browsing on their mobile phone.
While the theme itself can vary in their features and offerings, Bluehost remains consistent with pricing and features. Here is an estimation of features you can expect when WordPress and Bluehost are packaged together.
Features
WordPress Website hosted with Bluehost
Pricing

$2.95/month or $5.45/month (for unlimited domains)
Cost of a theme ($60 average)

Ease of Use
Requires technical ability
Mobile Optimization
Yes, with appropriate theme selection
Video & Photo Integration
No automatic image scaling, but both available depending on theme selection
Website Metrics

Website visitors
Traffic sources
Visitor geography, and other features using specialized plug-ins

Unique Offerings
Host unlimited single property websites at the Plus and Prime levels of Bluehost
Marketing Tools
Connect to social channels and customize for other needs
Customer Service

Educational workbooks on how to install a WordPress theme, and guide you in putting together your own sites
24/7 helpline via phone
WordPress themes also come with a range of plug-ins that allow the site to give you more information. You can gather specific analytics or include other features you find valuable.
If you are interested in how to build your own single property websites for your listings, and want a quick breakdown of the process, grab a coffee and use our step-by-step instructional guide.
What's Missing from WordPress
While the price point of WordPress is better than any company we will review, and you do retain ownership of your site rather than renting it, the setup does require significantly more work on the agent's part. In addition, it does not include an actual site builder or many of the built-in features that are plug-and-play as compared to many other companies we reviewed.
While there is certainly the potential for enhanced site analytics, unlimited pages, and choosing a custom URL, WordPress will not supply you with features like the direct emailing campaigns that Rela has or syndication to YouTube for your videos like Listings Unlimited, unless you are able to integrate these features on the back-end yourself. This could be a sticking point for even savvy agents. Overall, WordPress paired with Bluehost can offer a platform for the DIY agent to get a great-looking, single property websites at a fraction of the cost, particularly when factored over the course of their career.
Best Single Property Website Builder for Luxury Agents: Rela

We chose Rela as the best single property website builder for luxury agents because of its gorgeous templates, unlimited photos and video use, and marketing tools. When compared to other companies, we especially appreciated the integrated lead collection and CRM features that allow you to get back to interested clients immediately.
While we found that Rela was not as competitive on price point as other providers (such as Cribflyer or Listings Unlimited), it did provide features that agents who deal in luxury real estate will appreciate.
Rela Pricing
| | Starter | Plus | Pro |
| --- | --- | --- | --- |
| Price | $24/month | $49/month | $99/month |
| Listing Sites | 1 active listing | 5 active listings | 25 active listings |
Rela was not as competitive on pricing as many in the sphere, such as Single Property Sites, but they did offer rates that were on par with what a luxury agent would need with the features that seem well suited to their needs and client base.
Rela Features
Rela offered features that builders of single property websites will appreciate in real estate. With stunning templates seemingly crafted for showcase properties, and unlimited photos and videos, you are given a true platform to demonstrate the beauty of the grandest or smallest detail.
Features
Rela
Pricing

$24/month (1 listing)
$49/month (up to 5 listings)
$99/month (up to 25 listings)

Ease of Use
Easy
Mobile Optimization

✔

Video & Photo Integration
Yes, unlimited photos and videos can be integrated
Website Metrics

Website visitors
Traffic sources

Unique Offerings
Lead collection and integrated CRM
Marketing Tools

Direct email campaigns
Professional posts to social media sites
Track, manage, and communicate with leads

Customer Service
Email anytime, or contact via phone 9:00-6:00 p.m. Monday - Friday, PST
While not containing some of the features of others, such as the convenient open house scheduling component of Cribflyer, we appreciated that the features that were offered seem to fit the needs of a luxury agent, such as direct email campaigns, professional posting to social networks, and a lead collection and CRM.
What's Missing from Rela
Rela is a fantastic builder, but is missing some of the additional features others provide. For example, it does not contain an open house scheduler or the ability to upload PDF files as Cribflyer does, and it does not contain the text messaging lead alerts of Listings Unlimited. While we certainly believe that many of these tools may be useful, it seems that Rela fits a very specific market, which it fits well. Rela may not contain all the bells and whistles of some of the other providers of single property websites, but what it does, it does superbly.
Best Single Property Website Builder for Boutique Brokerages: Cribflyer

Cribflyer was selected as the best single property website builder for boutique brokerages because of its outstanding themes, price point, and enhanced features that make it stand out from the crowd.
Boutique brokerages need something beautiful but functional and scalRelaqable. While Rela offered beautiful templates, their price point did not make financial sense for brokerage level volume, and the features made it less accessible to brokerages who may want enhanced abilities. For example, Cribflyer allows agents to upload PDF documents to sites, schedule an open house, embed a mortgage calculator, and has Matterport 3D support and can do this across multiple individual sites. Cribflyer helps boutique brokerages to look polished, while functioning effectively.
Cribflyer Pricing
| Price | $5/month | $25/month | $50/month | $80/month | $150/month | $200/month |
| --- | --- | --- | --- | --- | --- | --- |
| Websites | 1 | 5 | 10 | 20 | 50 | 100 |
Cribflyer pricing is competitive and scales competitively. While Single Property Sites also scaled competitively at their Enterprise level ($160 for 250 sites), we appreciated the themes and features that Cribflyer offered.
While starting at just $5/month for a single property website in real estate, brokerages can scale to 100 websites for only $200/month, offering sites for an incredible $2 each.
Cribflyer Features
Cribflyer offers an incredible amount of features for the price point. With the ability to add a contact form, open house scheduling, embed a mortgage calculator, use Matterport 3D, upload PDF documents and build in slideshows, Cribflyer sets itself apart from the pack.
Features
Cribflyer
Pricing
$5/month to $200/month - price contingent on site number
Ease of Use
Easy
Mobile Optimization

✔

Video & Photo Integration
Yes, 100 photos per property with video embedding feature, virtual tours, and more
Website Metrics

Website visitors
Traffic sources

Unique Offerings

Open house scheduling
Matterport 3D support
Built-in slideshows
Can upload PDF docs
Buy domains straight from the admin panel

Marketing Tools

Contact form (lead capture)
Social marketing tools to post across platforms

Customer Service
Contact phone number and email given, but no times of operation or response time
While Listings Unlimited also has a mortgage calculator tool as well as a flyer builder, we appreciated the way in which Cribflyer captures the needs of a boutique firm that may want some specific showcasing features at a price that scales.
What's Missing from Cribflyer
Cribflyer has fantastic features that most boutique firms will appreciate, but it could use more custom integrations with social media and a flyer builder to round out the offerings. More custom starting points that could translate to Instagram or other social posts would be useful to agents and assist marketing, while a flyer builder would save time.
Both Listings Unlimited and Single Property Sites have the ability to build a custom flyer in moments that would prove beneficial to open houses, particularly given the wonderful templates they already use for their single property websites. Translating their templates to PDF flyers would seem an easy feature addition to the already solid service that Cribflyer offers.
Best Single Property Website Builder for Firms That Do Rentals/Property Management: Listings Unlimited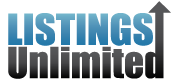 While Listings Unlimited has everything you would expect from a builder of single property websites in real estate, and would work well for a high volume brokerage, it was their features that catered to rentals and property managers that put them over the top for those groups. With a Craigslist posting tool, property feedback tools, SMS customized autoresponder and more, Listings Unlimited is perfectly suited for the fast pace of rentals and the volume of inquiries that can ensue.
While Single Property Sites and even Cribflyer can do volume in single property websites, none of these included the features that made Listings Unlimited a great fit for rentals and property management.
Listings Unlimited Pricing
Agent Pricing
| | Standard Agent | Active Agent | Single Purchase |
| --- | --- | --- | --- |
| Price | $24.95/month | $.89/per listing, per month | $24.95 - one-time fee |
| Websites Supported | 25 | 26+ | 1 |
Office Pricing
| | Small Office | Standard Office | Large Office |
| --- | --- | --- | --- |
| Price | $49.95/month | $99.95/month | $.89/per listing, per month |
| Websites Supported | 1-50 | 51-100 | 101+ |
Property Manager Pricing
| | Small Manager | Standard Manager | Large Manager |
| --- | --- | --- | --- |
| Price | $49.95/month | $99.95/month | $.89/per listing, per month |
| Websites Supported | 1-50 | 51-100 | 101+ |
Listings Unlimited had three tiers of pricing: Agents, Offices, and Property Managers. You'll see that volume is certainly anticipated at all levels for all groups. While prices do compare to other builders of single property websites for real estate that expect high volume, they offered an annual, unlimited plan we didn't find with others. It's worth noting that for $299/year, you can have unlimited single property websites through this service, although more structured plans are available below.
Listings Unlimited Features
Listings Unlimited is perfect for high volume brokerages that also work consistently with rentals and provide property management. While sites like Single Property Sites also offer the majority of features at a similar price point, and some sites like Cribflyer and Rela offer more beautiful themes in our opinion, not one can compare to the features offered by Listings Unlimited for rental-specific enhancements.
Features
Listings Unlimited
Pricing

$24.95/month to $99.95/month based on number of sites
$299 annually for unlimited sites

Ease of Use
Easy
Mobile Optimization

✔

Video & Photo Integration
Yes, includes a video builder that can syndicate content on YouTube
Website Metrics
Yes, basic visitor stats
Unique Offerings

Craigslist posting tool
Property feedback tool
Mobile lead capture
SMS customized autoresponder

Marketing Tools

Lead capture
PDF flyer builder
Listing email flyers
Text message lead alerts
Social sharing tools

Customer Service
Phone or email support during 8:30-5:30pm PST, email only after working hours
Not only does Listings Unlimited have social sharing tools, syndication with YouTube, and other features, but it also has a Craigslist posting tool, text message lead alerts, and SMS autoresponders you can set up. As we all know, dealing with rentals often comes with very high volume inquiries in hot areas, and having a text autoresponder can be a lifesaver.
What's Missing from Listings Unlimited
Listings Unlimited provides a very nice platform, but does not provide the caliber of themes compared to Squarespace, Rela, or Cribflyer. While the sites provided are not done poorly, it's not a wow experience you may be able to get from other services like Rela, where an agent would be looking to showcase luxury or historic homes.
We found the services of Listings Unlimited to be comprehensive and the price point almost unbeatable. An unlimited amount of sites for $299/year is a steal for an agency running high volumes of rentals or property management in buildings with high turnover. The price point even makes Listings Unlimited suitable for brokerages that simply have higher volume. While it wouldn't be a bad selection for this group as well, the specifics of some of their feature offerings makes it particularly well-suited for those doing rentals or those doing property management.
Best Single Property Website Builder for Large Brokerages: Single Property Sites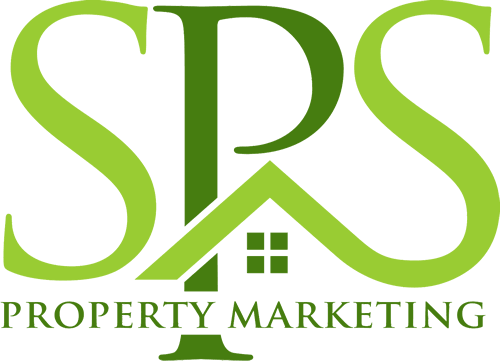 Single Property Sites was selected as the best single property website builder for large brokerages because of its fantastic price points for volume and the breadth of features offered that allowed agents to be up and running quickly on their platform. For example, to create single property websites through Single Property Sites, you can add almost all your data through the MLS in seconds.
Single Property Sites syncs with the MLS, and you can just adjust photos, add videos, and touch it up. These are features that Squarespace does not touch, your own DIY build could likely not manage, and even high-end providers like Rela do not offer. Along with a price point that is friendly to large volume, we found Single Property Sites a fantastic value.
Single Property Sites Pricing
| | Starting Up | Do More | Multi-user | Great Value | Enterprise |
| --- | --- | --- | --- | --- | --- |
| Price | $12/month | $19/month | $49/month | $97/month | $160/month |
| Websites | 1 | 3 | 10 | 100 | 500 |
Single Property Sites is priced to accommodate volume. When comparing their price points to all of the providers we reviewed, only Listings Unlimited could compare to pricing with the features that are included. For example, companies like Rela came in at $99/month for 25 active listings, while for $97/month, Single Property Sites allows 100.
It is worth noting that while we list their packaged pricing deals below, Single Property Sites can support literally thousands of listing sites if that is what is required, for as little as $.20 a listing.
One thing we liked about the pricing of Single Property Sites was that pricing was for active sites only. For example, if you are paying for the $19/month service, have three active single property listing sites and then sell a home, you can simply turn that listing to "off" and replace it with another one that is active with no additional fee. You are charged only for active or "on" listings, and can turn them off or on as long as you stay within the maximum number of sites in your plan.
Single Property Sites Features
Single Property Sites has a variety of features that will serve large brokerages well and provide a solid platform to show their listings. With slideshows incorporated, the ability to publish to social networks and blogs, and the ability to print PDF flyers on the go, Single Property Sites provides a wonderful tool.
Features
Single Property Sites
Pricing
$12/month - $160/month + depending on number of sites needed
Ease of Use
Very Easy
Mobile Optimization

✔

Video & Photo Integration
Yes, includes a video builder that can syndicate content on YouTube.
Website Metrics
Yes, basic visitor stats.
Unique Offerings

MLS syncing that allows sites to be developed quickly
YouTube video feature

Marketing Tools

Syndication to property search tools.
PDF flyer builder
Listing email flyers
Text message lead alerts
Social sharing tools
Text "flyers"

Customer Service
Email and virtual support, unspecified times given
The feature we loved the most was the ability to create a page that fills in the details for you by syncing to the MLS. This was a unique, time-saving feature that we did not find in places like Rela, Squarespace or Cribflyer. We also appreciated features like PDF print flyers that we also saw with Listings Unlimited. Combined with price points, the features of Single Property Sites truly benefit a large brokerage with high volume.
What's Missing from Single Property Sites
Single Property Sites could benefit from improved customer support. While the company most similar to them, Listings Unlimited, offered phone or email during business hours (and email exclusively after), Single Property Sites seemed woefully behind in this arena. While their tools should be easy to use, and they do offer resources to help agents walk through the process, having true support clearly posted and offered would be useful to clients.
The Bottom Line
Building single property websites for real estate helps win listings and impress clients, and there are products available that suit every price point, brokerage focus, and agent ability. While some agents are rarely going to use single property websites and may choose a product like Squarespace or Rela, others at medium volume may choose Cribflyer, while those at high volume might choose Listings Unlimited or Single Property Sites.
If you are adventurous and have a free afternoon, we encourage you to build your own single property website using WordPress, Bluehost, and Theme Forest to get your own up site and running. For only the cost of the theme and $2.95/month, you could have the least expensive but most customized site on the market. See how to construct your own site here!