Skubana is an inventory management software designed for high-volume, multi-channel processing merchants. The software can be automated to repeat tasks and compute for profitability, sales forecasts, and more. We compiled user reviews from around the web and found that Skubana has mainly positive reviews. We also compared the most common pricing options for small business owners.
Skubana Customer Reviews
Overall Experience: Good
Ease of Use: Good
Customer Service: Average 
Pricing: Excellent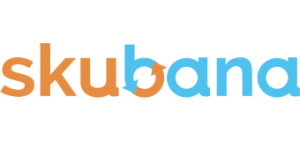 Summary of User Reviews
What Skubana does well:
According to the positive reviews online, users like Skubana because of its seamless automation of orders, inventory management, etc. Others find it convenient that the software integrates with most shopping carts. Some said they liked how accurate its analytics are.
What Skubana does not do well:
According to the negative reviews online, users dislike the manual processes in Skubana. They say that it takes too many steps to manually input inventory. Others feel that Skubana should be more customizable. Some users find it complicated to use as well.
Most Helpful Positive User Review
According to a user who gave Skubana positive feedback on G2 Crowd, he likes the order routing between 3PLs and Amazon. He also likes the workflow of transferring inventories between warehouses. He said that he finds it effortless to sync products between his sales channels.
Most Helpful Negative User Review
According to one user who gave Skubana a negative review on GetApp, he feels that there is too much work on his end to make the system work. He says that most functions require him to upload spreadsheets. He says that some features are complicated and time-consuming as well, such as programming the shipping modules and editing inventories.
Other Skubana User Reviews From Around the Web
Here are a few other resources for finding helpful Skubana customer reviews. We rated the review sites on a scale from poor to excellent based on how trustworthy and useful the reviews seemed.
| User Review Website | Average Rating | Number of Reviews | Quality of Reviews on Website |
| --- | --- | --- | --- |
| G2 Crowd | 4.6 out of 5 | 28 reviews | Excellent |
| GetApp | 4.87 out of 5 | 75 reviews | Good |
| Shopify Store | 5 out of 5 | 30 reviews | Good |
*Average ratings as of October 24th, 2017
Skubana Pricing
Skubana does not publish their prices on their website, but according to a third party source, their prices range from $499 to $2,700 per month. They offer customizable pricing plans depending on the budget and operations of the business.
Skubana features include:
Sales Channel Integrations
Fulfillment Service Integrations
Multi-Warehouse Order Fulfillment
Fulfillment By Amazon
Orderbots – If/Then automated tasks for warehouse assignments, transfers of inventory, order weight and dimensions calculations, and more.
Shipping Rates Calculator
Purchase Amazon Postage – Amazon Prime Access
Return Labels
Full Suite Analytics
Auto Purchase Order Generation
Product Information Management
Forecasting and Opportunities
Skubana offers a demo for users who want to see how their services work first. To get an estimate for your business, you may request for a quote.
Compare Skubana Competitors
Not sure if Skubana is the right inventory management software for you? Check out our comparison of three top inventory management software.