Looking for tips on how to run your business? Bring in more customers? Close more sales? Or maybe you're looking for advice on how to start a business? You're in luck. We've scoured the web for the most helpful blogs for small businesses and put together the list below of the Best Small Business Blogs of 2017.
One of the first (and most important) things needed for a successful blog is a great website. If you're looking to start your very own small business blog, use Bluehost to build your site. It includes 1-Click WordPress install and easy-to-use templates, so you can quickly set up your blog. For only $2.95/month, Bluehost will be your web host, provide you with site building tools, and 24/7 support — as well as a free domain for a year. Click here to get started.
We've divided our list into several categories that resonate with small business owners and entrepreneurs. We'll start with the best general and entrepreneurial small business blogs, but you can skip forward to one of the other categories by clicking one of the links below:
Here are 108 of the best small business blogs of 2017:
Best General Business Blogs
---

Editor/Primary Writer: Nellie Akalp
Favorite Recent Article: "Four Ways Busy Entrepreneurs Can Show Their Loves Ones They Care". This post details the importance for entrepreneurs to make time to show their loved ones they care. As entrepreneurs you make a ton of sacrifices, and unfortunately those sacrifices sometimes affect family and friends. It's important to show those around you that you appreciate them and this post shares some ideas how.
About the Blog: The CorpNet blog provides business owners and aspiring business owners in depth knowledge to running a successful business. Their content is both motivational and highly informative while being straightforward and concise. If you are looking for a blog that teaches the ins and outs of what you can practice to have a successful business this is one to look into.
---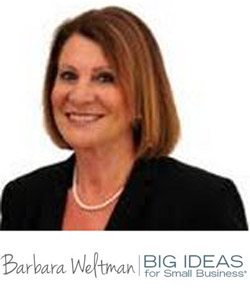 Editor/Primary Writer: Barbara Weltman
Favorite Recent Article: "Tax Issues for Spouses Co-owning Businesses."Spouses who co-own a business have special tax issues and the blog addresses tax filing and what happens if couples divorce.
About the Blog: The Big Ideas for Small Business Blog has a lot of content focused around the legal and more technical aspects of running your business, which is not surprising since Barbara has been a tax and business attorney since 1977. Trying to figure out your estimated taxes, they have a how-to for that. Wondering exactly what you have to do to keep on the right side of minimum-wage rules? Big Ideas has an article for that too. If you have any legal/technical questions about your business that you need answered, the Big Ideas blog probably has the answers you are looking for.
---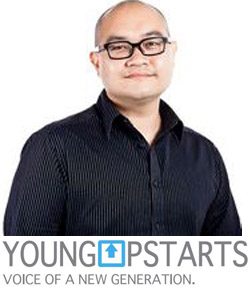 Editor/Primary Writer: Daniel Goh
Favorite Recent Article: Steps To Creating A Vision For Your Business: Four simple steps to picture your business in ten years, and chart the best course to get there and inspire your people to get behind you and come along for the ride.
About the Blog: Young Upstarts is an online resource for startup entrepreneurs, small business owners, idea people, and intrapreneurs seeking change within their organization.
---
Editor: Holly Reisem Hanna
Favorite Recent Article: Free Online Courses to Launch Your Work-at-Home Career Are you ready to make money from home this year, but you're not sure what direction to take? Here are a bunch of free online courses that can help take the guesswork out of what work-at-home career path to take.
About the Blog: This blog is dedicated to providing women who are looking for legitimate work or to start and operate a home based business. The blog covers various categories from time management, scam prevention finding your niche and more. It is a great source of content for entrepreneurial women.
---
Editor: David Skok
Favorite Recent Article: 12 Key Levers of SaaS Success The presentation is from David's talk at the 2017 SaaStr Annual conference in San Francisco. It offers an overview of a simple model to understand a SaaS business and the key levers a CEO can pull to get the most impact.
About the Blog: ForEntrepreneurs is a blog for founders that shares how-tos and learnings across SaaS, sales and marketing, business models, and more. David enjoys writing articles as a tool to help founders as they start their companies.
---
Editor/Primary Writer: Chris Brogan Blog
Favorite Recent Article: The Town Square and the Marketplace Now, more than ever before, it's important that we develop and nurture a platform where we can be heard. At the very same time that these tools become easier and easier to use, the world is more noisy. Add to this the fact that I believe we often forget a very important detail, and that this mistake might be costing you a lot of time wasted for very little return.
About the Blog: Chris Brogan's Blog focuses greatly on innovation and insight. Drawing much on his experience as an accomplished entrepreneur and nuances in running and succeeding in business. If you value comparative insight from someone who has faced the challenges of an entrepreneur take a look at this blog.
---
Editor: Ramon Ray
Favorite Recent Article: "Entrepreneur Depression: How To Overcome Depression in Business. The life of a business owner and entrepreneur is often very lonely. You often can't share the deep challenges (and success) of your business with many people. Your spouse will have fear, your family won't understand and your friends won't care. How do you fight loneliness and depression?
About the Blog: Smart Hustle Magazine educates and inspires small business owners and entrepreneurs who are growing their businesses. Smart Hustle is for the business owner is who is in the hustle of entrepreneurship, in the grind of growth.
business. If you value comparative insight from someone who has faced the challenges of an entrepreneur take a look at this blog.
---
Editor: Nick Loper
Favorite Recent Article: The 134 Best Udemy Courses for Entrepreneurs, Freelancers, and Side Hustlers – All Just $15 This Week w/ Promo Code APR15203: This post compiles many of the top-rated online courses in one place.
About the Blog: The Side Hustle Nation blog and accompanying Side Hustle Show podcast showcase legit ways to earn money outside of your day job. On any given week, those might include freelancing and consulting, blogging and online business, or ecommerce and Amazon FBA. They've even featured side hustlers who've taken their part-time ventures into million dollar operations.
---
Editor/Primary Writer: Yohan Varella
Favorite Recent Article: "5 Business Lessons to Learn From Pokémon GO ."This post portrays the Pokémon GO phenomenon from an entrepreneurial perspective and shares the business lessons behind its success.
About the Blog: Being small business owners themselves, SlickPie knows how difficult it can be to manage. Their blog focuses on general information to help new businesses.
---
Editor: Jamie Douglas
Favorite Recent Article: Trendy Products for 2017. In this blog Menu Designs showcases their handpicked products trends for 2017 featuring hospitality branded products.
About the Blog: Menu Designs prides themselves on offering the highest quality products for different industries. Their blog is designed to educate businesses on various products.
---
Editor/Primary Writer: George Meszaros
Favorite Recent Article: 10 Most Important Reasons to Redesign Your Website Right How much value does your website bring to your business? The post is to help entrepreneurs create a web presence that better connects with customers, builds credibility, and drives more business.
About the Blog: Success harbor is dedicated to help people achieve success as they define success. It's true that we all need money. But if you define success by money you will always be dissatisfied. Success is about being honest about what you want and to refuse to settle for anything less.
---
Editor/Primary Writer: Kate Erickson
Favorite Recent Article: S1E1: How to set and accomplish your biggest goals: The #1 thing that sets successful entrepreneurs apart is their ability to set and accomplish goals. This post walks through every step to help you get started with setting and accomplishing your biggest goals today.
About the Blog: If you're an entrepreneur looking for actionable advice to help you create and grow your business, then the EOFire blog is for you. They share behind-the-scenes, step-by-step content that will help you create and grow your business. They focus on the how so you walk away with specific action items that will help you make progress and work more efficiently.
---
Editor/Primary Writer: Sean Ogle
Favorite Recent Article: How to Achieve Long Term Success as a Lifestyle Entrepreneur: This post is about how I've been able to support my business and site for years, where as so many other online businesses and blogs fall by the wayside. It includes specific routines, tactics, and mindset changes that have helped me to achieve this.
About the Blog: The goal of Location Rebel is to help people build a small lifestyle business. My goal is to help people get to the point where they are making $3k a month – because once you hit that, you have the confidence and income to give yourself options for the future. Other topics covered are productivity, travel, and online marketing.
---
Best Retail Blogs
---
Editor/Primary Writer: Zoe Sadler
Favorite Recent Article: Announcing the SnapRetail Podcast!: To help you with your marketing while you are on the go, SnapRetail has launched a new podcast! These bite-sized episodes will give you the email, social media, and website marketing advice you need to market your small business.Each episode is hosted by our Customer Success Team, easy to understand, and made for Main Street!
About the Blog: Get online marketing strategy, tactics and tips to help your small business succeed through email, social media, responsive websites, e-commerce.
---
Editor/Primary Writer: Georganne Bender & Rich Kizer
Favorite Recent Article: Generational Marketing: Maybe We're Not So Different After All: What is the post about? Generational diversity has been one of our hot topics for over 25 years. We're beginning to think that maybe we are all not that different, and where we are different is technology based – the technology that was available to you when you were growing up has a big influence on you as an adult.
About the Blog: KIZER & BENDER's Retail Adventures Blog offers a unique perspective on the most relevant goings-on in retail today. It offers specific and in-depth tips on connecting with customers, setting your sales floor to sell, and everything else that pertains to retail. Or as KIZER & BENDER like to say, Retail Adventures is loaded with non-stop traffic-building, profit-producing, attention-grabbing, sales-generating, competition-miffing, strategies, tactics, tips and techniques no retailer can afford to miss!
---
Editor/Primary Writer: Bob Phibbs
Favorite Recent Article: 9 Ways To Get Better At Selling : Anyone can learn to be a great seller if they follow these nine principles whether in a retail store or most any business.
About the Blog: My blog is focused on teaching the skills to create an exceptional experience for every shopper or potential customer you meet. It goes beyond lip service to a profound reset of how to open your heart to another human being. By sharing stories of my clients both large and small as well as my shopping experience I hope to inspire entrepreneurs to go farther than merely selling an item or service but to changing the shopper's very life.
---
Editor/Primary Writer: Jason "Retailgeek" Goldberg
Favorite Recent Article: Amazon Deep Dive : A podcast episode covering everything a retailer needs to know (and probably doesn't) about Amazon
About the Blog: The blog covers e-commerce and shopper marketing as well as a weekly companion podcast called the Jason & Scot show where the hosts interview the top business leaders in the e-commerce industry and break down the industry current events.
---
Editor/Primary Writer: Doug Stephens
Favorite Recent Article: Why Retail Is Getting "Experience" Wrong : The article addresses the common misconception by retailers about how to design and execute great customer experiences.
About the Blog: Retail Prophet is an internationally recognized source of research, information and inspiration on the future of retail. Retail Prophet founder Doug Stephens is one of the world's foremost retail industry futurists. Doug is the author of two books on the future of retail including his latest, Reengineering Retail: The Future of Selling in a Post-Digital World and the nationally syndicated retail columnist for CBC Radio.
---
Editor/Primary Writer: Glynn Davis
Favorite Recent Article: Innovative Retailer – Unlimited Company' It takes a look at a business that is reimagining a category that does not get seen in an aspirational light. Such actions to reinvent retail businesses are a necessity today to counter/complement online and this is a great example.
About the Blog: This is a well established free subscription website that does not simply publish re-hashed news stories. You can go to myriad other sites for that information. It instead seeks to add value to its readership by offering exclusive content based around opinions and thought pieces that all have the objective of giving a new viewpoint or a different take on a specific topic.
---
Editor/Primary Writer: Debbie Hauss, Editor-in-Chief, Retail TouchPoints
Favorite Recent Article: Organized Retail Crime Hurts (Even If You Are Not CVS Or Walgreens)  The definition and impact of ORC – Organized Retail Crime: it's impact on retail organizations as well as the overall economy.
About the Blog: Even if your business is not directly affected by ORC activities, the significant amount of loss from these crimes can have an indirect effect on business and the economy as a whole. Besides hitting the bottom line of affected retailers and raising the cost of legitimate goods for consumers, the diversion of sales tax revenues cheats cash-strapped local and state governments.
---
Editor: Bradley Daves
Favorite Recent Article: Social Media on Aisle Four Food retailers must effectively showcase the digital tools they offer and demonstrate how they desire authentic interaction with the shopper. The answer is the tight, seamless integration of in-store and online marketing; a union that doesn't sell apples or bread or ground beef, but instead, promises family closeness, fun with friends and memorable parties.
About the Blog: The Medallion Retail Blog provides musings, insights and inspiration for retail marketers, large and small. We offer opinion and education about brand storytelling, idea-building and in-store experience creation, with a spotlight on signage, display, social media integration and pop-up retail.
---
Editor: Francesca Nicasio
Favorite Recent Article: Liquidating Surplus Stock: 7 Smart Ways to Get Rid of Excess Inventory Excess inventory is a real problem for many retailers, so this post is packed with advice and insights from experts and retailers around the globe, on how to reduce excess stock. With tips ranging from simple actions to more significant business decisions, this article helps retailers make the most from their leftover products – so they can reinvest in other areas of their business.

About the Blog: One of the cool features we love on the Vend Retail Blog is their "Vender of the Week", in which they interview an individual retailer and dig into the specifics of their niche, what they're doing in the marketplace, and their take on the business. The Vend blog also offers plenty of article on topics like retail marketing, managing associates, and boosting your sales. Check it out!
---
Editor: Cate Trotter
Favorite Recent Article: How the IoT is changing the future of retail The post is a complete guide to the Internet of Things (IoT) and retail, from explaining exactly what the IoT is to how it is being used today, and what the applications might be in the future.
About the Blog: Insider Trends is a leading London-based retail futures agency that helps global brands create world-leading and profitable retail spaces. Our blog is a resource for retailers looking to clarify what's coming next in the world of retail, and how they can get ahead of their competitors. We share the latest trends, explain in simple terms what developments in technology mean for the retail business, and highlight examples of world-leading retail that retailers can learn from.
---
Editor: Nicole Neinbach Reyhle
Favorite Recent Post: 3 Ways to Capitalize on Mobile Search & Beacons Traditional retailers have a lot to review, research and ultimately implement into their marketing strategies to stay competitive and relevant in our ever evolving world of retail. This article helps merchants identify how and why mobile can help drive consumers into their physical stores while also opening up other avenues of commerce.
About the Blog: Retail Minded offers insight on all things commerce, including insight for traditional brick and mortar stores, online retailers, mobile commerce and more. Since 2007, Retail Minded has provided independent retailers and small business owners leadership, resources and trusted support thanks to the various contributors, industry leaders and like-minded partners that Retail Minded works with. Delivering timely and relavent industry news, Retail Minded is a go-to source for all things to do with commerce.
---
Editor: Nicole Geoff Hineman
Favorite Recent Post: Surprisingly Easy Ways To Make A Small Retail Space Look Bigger The post is about how retailer can make use of the limited space of smaller stores by using a variety of creative merchandising ideas.
About the Blog: We are focused on helping the independent retailer with tips and ideas on how to grow their business.
---
Best Accounting Blogs
Taxes, they can be confusing and stressful. This is especially the case when you're a small business owner. These blogs can give you an edge with their helpful content.

Editor/Primary Writer: Chris Horner
Favorite Recent Article: Intuit Updates the Find A ProAdvisor Website: Intuit has released a major overhaul of the Find a ProAdvisor website. They are expanding the kind of information that a ProAdvisor can present, improving the search capabilities for prospective clients, and making it easier for those clients to get connected with a qualified ProAdvisor.
About the Blog: Accountex Report provides high-quality technical and marketing information on accounting solutions for small and medium-sized businesses and the consultants and accountants who support them. The blog provides technical information on accounting software (including products from Intuit, Sage, Xero, and other providers); articles on best business practices; reviews of products that will improve your productivity; and more.
---

Editor/Primary Writer: Tax Pro Center Team
Favorite Recent Article: Helping Your Self-Employed and On-Demand Clients Implement a Great Financial Strategy: The self-employed workforce is rapidly growing. This article includes a list of financial tips that may help self-employed workers improve their top-line revenue as well as their bottom-line profit.
About the Blog: The Tax Pro Center is a free resource for tax professionals who seek knowledge and insights to take their practice to the next level. It features an online collection of articles, infographics, videos, tools and more from Intuit® executives, industry experts and highly regarded third-party sources, including CPA Magazine. Common topics include tax law and news, how to deepen client relationships and how to improve practice management.
---

Editor/Primary Writer: Lee Reams II
Favorite Recent Article: New Start Up Business Guide to Bookkeeping: According to a recent study by Score, 40% of business owners said bookkeeping and taxes are the worst part of owning a business. This guide is an overview to help small business owners set up tasks to keep them on the right track. Covering everything from daily, weekly, monthly, quarterly and annual assignments.
About the Blog: On the TaxBuzz Blog, their accounting experts share their best advice and tips based on years of experience from working with some of the country's most successful entrepreneurs. Their experts work in the trenches and know the challenges business owners face. TaxBuzz writers tackle some of the most worrisome issues; like cash flow management, key performance indicators, time saving tips and much more.
---

Editor/Primary Writer: Gary M. Kaplan, CPA, P.A.
Favorite Recent Article: To Amend a Tax Return or Not? The Question for Many Americans Have you ever discovered an error on a past tax return? Whether to amend a tax return is a serious decision that requires knowledge of the ramifications.
About the Blog: The Boca Raton CPA blog seeks to educate and inform entrepreneurs, as well as individuals, of everything tax related. They work diligently to provide the most up to date topics to keep their readers not only informed, but entertained as well. Their readers can relate to their engaging content about real world issues.
---
Editor: Veronica Wasek
Favorite Recent Article: : 5 Fantastic Ways to Save Hours on Your Bookkeeping : Have you ever considered how much unnecessary time you or your staff are spending doing your company's bookkeeping? Image what you would do with an extra 260 hours a year by just implementing these 5 fantastic ways to save hours on your bookkeeping.
About the Blog: 5 Minute Bookkeeping offers an insightful source of bookkeeping content. You can find a wealth of knowledge on QuickBooks on this blog. There are detailed tutorials, tax tips and more. If you want to become get some valuable knowledge on better bookkeeping practices take a look at 5 Minute Bookkeeping.
---

Editor/Primary Writer: Stacy Kildal
Favorite Recent Article: Bookkeepers: What to do when Clients Don't Value Services Part 1: Not all your clients will value your service. For those who don't value your service, find new clients. And always remember to continually show your value.
About the Blog:A combination of technical how to, work life integration, some "please hire me." Written by the QuickBooks Online "Queen", Stacy provides information for both small businesses and accounting pros. Occasionally, you'll find just fun stuff on the blog as well.
---

Editor/Primary Writer: Dennis M. Najjar, CPA, CGMA
Favorite Recent Article: 5 Trends Driving Disruption in the Accounting Industry: We took a look at five sweeping trends set to disrupt accounting we know it and how businesses can use it to their advantage if they're savvy about it. From big data and IoT to the convergence of communication methods, these trends are completely morphing the way businesses will approach their accounting in the future.
About the Blog: The leaders of AccountingDepartment.com share their extensive expertise and collective accounting experience to bring the most important topics and best practices in bookkeeping and controller services for small businesses to the forefront. When it comes to bookkeeping, AccountingDepartment.com asks business owners "Do you want it done or do you want it done RIGHT?". The blog is for those who want it done right.
---

Editor/Primary Writer: Hayleigh Sawdaye
Favorite Recent Article: Roadmap to Success with Swizznet-Hosted QuickBooks: We want our users to start 2017 out on the right foot. This blog post encourages our customers to use our seamless QuickBooks cloud offerings to lead their business to success in 2017.
About the Blog: The Swizz-It blog features topics around cloud computing in the accounting vertical – particularly focused around Sage and QuickBooks accounting software. Swizz-It emphasizes solutions and topics that are relevant to accountants, SME's and Sage partners. Their blog is used as a tool to inform readers of the latest news, trends and updates in cloud accounting.
---
Editor/Primary Writer: Nancy McClelland, CPA, MAFM
Favorite Recent Article: Congress Eliminates IRS Penalty on Employer Reimbursements for Health Insurance: One of my most popular posts ever was an explanation that Health Reimbursement Arrangements (HRAs) had been made illegal — so it makes sense that one of my favorite posts this past year covered the news that the penalty for offering HRAs has since been eliminated. In the post I explain the reason for the original law as well as the repeal, and I'm thankful it was shared far and wide. Ultimately, my favorite posts end up being ones that inform and guide small business owners toward the most cost-effective methods of compliance. In a world full of laws too complex to navigate, it feels great to be a part of the solution for these entrepreneurs.
About the Blog: The Dancing Accountant shares advice and industry news of interest to fellow accountants as well as business owners and managers. The variety of the posts reflects the broad experience Nancy's gained working with well over a hundred businesses. Topics are often inspired by real-world challenges faced by clients, in an effort to strengthen communal knowledge of these issues.
---

Editor/Primary Writer: Annette Nellen, CPA, CGMA, Esq.
Favorite Recent Article: California's Prop 55 – Poor Tax Policy: This post is a good example of why I started the 21st Century Taxation blog in 2007. I wanted to provide another way to consider tax news by also considering whether the tax change or proposal followed principles of good tax policies and reflected 21st century ways of living and doing business. The voters enactment of Prop 55 in California in November 2016 is a good example of how the state's tax system will not improve in the next several years and likely just worsen.
About the Blog: The world is changing yet tax systems are slow to change and to change in the same direction. This can hinder economic progress, lead to a loss in tax revenue and frustrate taxpayers. The 21st Century Taxation blog addresses these problems and possible solutions. The focus is on tax reform that considers how we live and do business today and reflects principles of good tax policy.
---

Editor/Primary Writer: John Dillard, CPA
Favorite Recent Article: Outsourcing Your Bookkeeping: Having your CPA be the primary contributor to preparing your internal books and records will do much to ensure you will have reliable monthly and quarterly financial statements.
About the Blog: A Financial guide to entrepreneurship in America, giving business owners wisdom and guidance. In a data filled world His CPA PC works hard to help you make "informed" business decisions while working with best practices and tax law to help you grow your business.
---

Editor/Primary Writer: Janis Peiser
Favorite Recent Article: The Importance of I-9 Compliance: The post gives the business owner important information about the changes and revisions of the Form I-9 which verifies the employee's identity and legal authorization to work in the U.S.
About the Blog: The blog topics reflect the philosophy of GPP, that clients need and want to know more than just the latest issues relating to taxes. GPP strives to relay information that gives readers, and clients, a broad overview of issues that can impact their business and personal wealth. They cover topics such as social media, marketing, HR, the IRS, fraud, cyber security, etc.
---

Editor/Primary Writer: Kent Livingston
Favorite Recent Article: What Does It Take to Get an OIC From the IRS?: This post is about how the IRS will sometimes settle taxes owed for a lower amount. This includes individuals and businesses that actually do not have the financial means to pay back the IRS.
About the Blog: The Back Taxes Help blog covers accounting tips and news. They also provide guidance around different tax topics for businesses. Through educational information and tax services, they help to resolve individual's problems with IRS and State Back Tax.
---
Editor/Primary Writer: Jason Galaif
Favorite Recent Article: How to Find the Best Learning Style for You: There are many different learning styles, but students typically fall into one of three categories. It's very important to know what learning style works best for you, especially when looking into what CPA test prep course to take.
About the Blog: My name is Jason and it took me more than three years to get my CPA license, even though I passed three out of the four sections in only two months! I wasted countless hours, thousands of dollars, and failed multiple sections by not properly preparing for the CPA exam. But my initial failure isn't a complete waste, as I'm currently working as a CPA and the three-plus years of struggle while studying gave me numerous experiences I can now use to help you! That's why I started this site—I want to teach you my methods and give you the guidance that I never received. Since I don't get a do-over with the CPA, take my advice and save yourself from making the mistakes that I did!
---
Best Financing Blogs
Editor/Primary Writer: Jacob Lumby
Favorite Recent Article: Fundrise Review: Commercial Real Estate Investing for Everyone : This article is about a new form of real estate crowdfunding, which is the first to allow non-accredited investors to participate in commercial real estate projects
About the Blog: Cash Cow Couple teaches nearly 100,000 unique monthly readers how to build lasting wealth and secure financial freedom. They try to help their readers improve their lives. They share research-based recommendations about relationships, financial freedom, personal financial planning, and most things money related.
---
Editor/Primary Writer: Scott Stone
Favorite Recent Article: What is a Chargeback: How a chargeback works, the process it entails, and the participating parties are murky. Making the question, "What is a chargeback?" difficult to answer in a simple fashion. It's made even more difficult to understand by the fact that each credit card issuer approaches chargebacks in their own unique way. In one of our most-visited posts from the past year, we dive into a comprehensive explanation.
About the Blog: The Chargeback blog takes an insightful approach to finance information for businesses. The blog great information on finance in relation to ecommerce especially.
---
Editor/Primary Writer: Ben Goldstein
Favorite Recent Article: The Shopper's Brain: What Neuroscience Can Teach Us About Customer Behavior: What are our brains doing when we're shopping — and how can retailers take advantage of it? This conversation with Retail (r)Evolution author David Kepron explains how to create "moments of novelty" to capture attention in your store and harness the power of sensory experience. Plus, Kepron discusses the "brain gap" that is making it increasingly difficult for retailers to connect with young shoppers in the digital age.
About the Blog: InCredibly helps small businesses understand many different aspects of finance, whether that's working capital requirements or how to source the correct funding. If you want to explore the subtleties in operating a small business, this blog is for you.
---
Editor/Primary Writer: Maricor Bunal
Favorite Recent Article:The "OFWs Are Rich" Myth Debunked: Top 10 Home Truths People Should Know About Overseas Filipino Workers: Reality on the circumstances of Overseas Filipino workers versus the people's perception back home (especially their family and relatives). OFWs are perceived as rich when in fact they struggle to put food on their table just to send money and gifts a.k.a "balikbayan boxes" to the Philippines.
About the Blog: MoneyGuru focuses on better educating those in the Philippines on financial topics. Some content does focus personal finance the content provided on business finance is quite intuitive. This blog is worth a look if you are doing business or plan to do any business in the Philippines.
---
---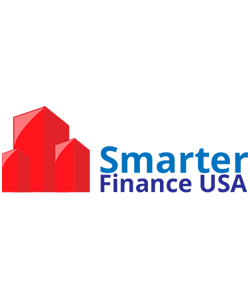 ---

Primary Editor/Writer: Edward Shi
Favorite Blog Post: Section 179 for Businesses Explained : This post dives into the benefits of Section 179 for businesses.
About the Blog: Providence Capital Funding focuses on equipment leasing solutions. Their blog aims to expand your knowledge on the financial benefits that are available to business owners. If you need information on equipment financing this is definitely worth a blog worth checking out.
---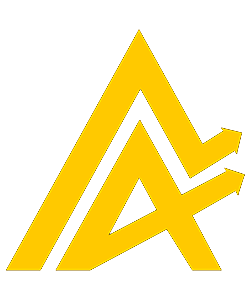 ---
---
Best Marketing Blogs
Editor/Primary Writer: Ash Read
Favorite Recent Article: Where Social Media Is Headed in 2017: The Biggest Trends to Watch For: In this post, Buffer dives into social media, looking at where they feel some of the largest platforms are headed in 2017 and beyond and what this all means for businesses.
About the Blog: A marketing blog by Buffer with a focus on helping business owners and marketers understand and leverage social media to their benefit. Filled with well-researched guides and the latest social media changes, the Buffer blog aims to keep it's audience well-informed and using the best marketing strategies.
---
Editor/Primary Writer: Brandon Gains – VP of Marketing – Referral SaaSquatch
Favorite Recent Article: The Ultimate Guide To Demand Generation: Demand Generation is rapidly becoming its own enterprise department with a set of defined KPIs, marketing programs, and software platforms to manage. This guide highlighted that the best demand generation strategies are data-drive by locating and nurturing key prospects over the long term by providing valuable content across multiple customer touchpoints.
About the Blog: Growth Marketing Magazine is the perfect place to find all the tips you need for using marketing for lead generation and relationship building. They're focused around your customers and how you can nurture the relationships you have with them. They also cover strategy, statistics and more – definitely worth a read!
---
Editor/Primary Writer: Antonio Coleman
Favorite Recent Article: Ultimate Local SEO Marketing Domination Guide: Ultimate Local SEO Marketing Domination Guide is a complete step by step four chapters of content filled to help you build your online presence from A to Z. Learn how to dominate your local market one technique at a time.
About the Blog: Coleman Marketing Group (CMG) covers everything from SEO, website setup, SEO consulting, email marketing and much more. CMG is just the platform to help those who are struggling with marketing their business. Online marketing is so powerful and those who can tap into the best forms of getting results are the ones who will dominate their markets, according to blog owner Antonio Coleman, who has 13 years experience in marketing.
---
Best E-Commerce Blogs
Editor/Primary Writer: Samuel Thomas Davies and Rikke Thomsen
Favorite Recent Article: How to Write Powerful Call-to-Actions (+42 CTA Templates): Creating a convincing call-to-action can be strenuous at times. This post gives tips and tricks for writing irresistible CTAs in the Ecommerce business, including 42 CTA templates for different purposes.
About the Blog: The Sleeknote blog shares proven and reliable strategies to help e-commerce businesses generate more high-quality leads, improve their e-mail marketing, and grow their email list. With in-depth articles like "7 Advanced Ways to Reduce Email Unsubscribe Rates" and "How to Create Jaw-Dropping Facebook Lead Ads That Convert" the Sleeknote Blog explores and covers all the possibilities of email marketing and list building.
---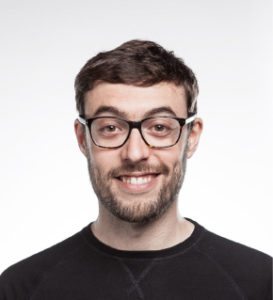 Editor/Primary Writer: Giles Thomas
Favorite Recent Article: 10 Ecommerce Site Search Best Practices You Should Be Following: This post is about how to improve internal ecommerce site search enabling you to improve sales. It provides you with a number of ways to make your website as searchable and accessible as possible following best practice guidelines.
About the Blog: AcquireConvert is an ecommerce marketing blog for Shopify stores looking to for tips and tricks to grow their business and get the most from the platform.
---
Best Office & Tech Blogs
Maybe you're a tech you want to stay up to date all the latest tech in business or get your office just right, the following blogs on office and tech are great resources.

Editor: James Osgood
Favorite Recent Article: The Importance of Flexible Workplaces: The workplace has seen significant change over the past few years with the entry of Millennials and Gen Z into the workforce. Keeping the multi-generational workplace productive requires a flexible office strategy that has the flexibility to meet the needs of all.
---

Editor/Primary Writer: Kevin Scott
Favorite Recent Article:4 Ways Your Office Can Save the Planet: The post is an infographic with practical tips for how offices can make small changes that will make a big impact on the environment.
About the Blog: The OfficeDesk.com blog is targeted at helping our customers, primarily small businesses and individuals, understand some of the latest research related to the office (i.e. why standing desks are beneficial to health) or any common issues faced in our industry (i.e. what is LTL shipping and what should you expect when your furniture is shipped by this method). We want to be a helpful place to find any information related to the office and office furniture.
---

Editor/Primary Writer: Brandon Carter
Favorite Recent Article: The Interior Design Trends Ruling 2017:The post is about the ways in which office spaces are starting to reflect the way that people want to live, not just work: comfortably, flexibly, and healthily.
About the Blog: The SquareFoot blog is designed to be a thoughtful resource for entrepreneurs who, one day, will confront the need to get a new office. Our goal is to demystify the considerations that go into deciding that step, and by extension, scaling up your business. To do so, our content aims to bring some transparency to the marketplace, introduce people to important workplace trends that can impact their decision-making, and inspire them to realize the best version of their company yet. At the end of the day, it's about arming people with the confidence to make a healthy decision for their business, through convenient, compelling information and stories of people just like them.
---

Editor/Primary Writer: Vadim Vladimirskiy
Favorite Recent Article: 5 Reasons Why VDI Makes Sense for SMBs: Five reasons why VDI makes sense for SMBs – from thin client to Flexibility—and Competitive Advantage.
About the Blog: The founders of Adar were running an IT consulting company for small businesses. This blog bring their insight to the forefront, educating small business owners.
---

Editor: Steve King
Favorite Recent Article: Top 10 Small Business Trends for 2017: Our 10th annual list of the top trends we expect to impact small businesses in during the year.
About the Blog: Small Business Labs tracks and forecasts the key demographic, social, economic and technology trends and shifts impacting small businesses.
---

Editor: Krista Ruhe
Favorite Recent Article: Everything You Know About Leadership Is Wrong: The tradition of top-down executive leadership won't cut it in the digital economy. Leaders must learn to cede power to employees at every level who are equipped to make decisions in the moment.
About the Blog: The Digitalist Magazine is your trusted online destination for everything you will need to know to lead your enterprise's digital transformation.
---

Editor/Primary Writer: Kevin Tea
Favorite Recent Article: My Top Eight Premium Services : The post advocates paying for premium services to ensure those apps and services stay financially viable and condemns those who believe everything on the Internet is or should be free. As such it highlights the premium services I am happy to pay for in the hope that this encourages others to do the same.
About the Blog: The Techsavvy SMB is designed to be a resource for small businesses that do not have an in house IT resource and that want to stay ahead of the game against larger rival companies. It's primary focus is on cloud computing and the mobile workplace as these are the two areas I believe will dominate business in the future.
---

Editor: Gregory Blondeau
Favorite Recent Article: Top workplace trends we will see in 2017 : To start the year we asked several workplace experts what they believed was THE most important workplace-related trend for 2017. In this blog post we are sharing their answers.
About the Blog: In Workplace Stories we share ideas, insights and tips for creating a 21st century office experience that you, your employees and visitors will love. It is written for workplace enthusiasts and inspired by the New World of Work.
---
Best Insurance and Legal Blogs
Editor/Primary Writer: Jim Whitaker
Favorite Recent Article: What's The Secret to Having a Top Google Ranking Insurance Agency Blog?:   Insurance agencies that write their own blog posts rank much better in search engine results than agencies that use syndicated content from insurance companies and other vendors.
About the Blog: I share ideas about marketing that will help insurance agents build their business.  I write from experience as an underwriter, insurance agent, marketing executive and owner of a company that helps agents with their marketing.  I see a lot of what works and what doesn't work for agents and I write about it in my blog.
---
Editor/Primary Writer: Bill Wilson
Favorite Recent Article: How Do You Create Customer Loyalty?:I have been with the same insurance agency for over 40 years. Do I stay because they're the cheapest? Do I stay because they are the best? Because they're easiest to do business with? Because they have a nifty phone app? What is the source of my fierce loyalty? Let me tell you a short story…
About the Blog: The Insurance Commentary Blog focused primarily on casualty and insurance related issues. The blog provides great industry related insight.
---
Editor/Primary Writer: Andrew Legrand
Favorite Recent Article: What You Need to Know: New Orleans AirBNB : This post gets to the bottom of the new short-term rental laws in New Orleans and allows homeowners to better understand the city's new licensing requirements.
About the Blog: The NOLA Small Business Law Blog provides small business owners and aspiring entrepreneurs with the information and resources they need to build and protect successful companies. It covers topics from employment law, to business management and business structure. This blog does not only teach the ins and outs of running a successful business, but most importantly unveils what you can do to avoid common mistakes.
---
Editor/Primary Writer: Craig M. Morgan, Esq
Favorite Recent Article: Use Scrutiny when Vetting the Franchisor: This articles breaks down the approach one should take when vetting a franchisor.
About the Blog: Providence Law provides guidance and care for individuals and their businesses.  Through their legal blog and insights, they add value to entrepreneurs. This blog is designed to help people grow their businesses and preserve their wealth.
---
Editor/Primary Writer: Jim Whitaker
Favorite Recent Article: 17 Ways Insurance Newsletters Can Build Your Business in 2017 : This post highlights the benefits of having a small business mentor, ranging from expert advice to advancing your skills as a small business owner. Along with these tips are resources for mentorship and how to best utilize your small business mentor.
About the Blog: Jim writes this blog to help insurance agents with their marketing.  The blog covers most aspects of marketing, but especially newsletter marketing and websites.  Jim is a big champion of PRINT newsletters which is reflected in his blog.
---
The Best Real Estate Blogs
Editor/Primary Writer: Grace Keister
Favorite Recent Article: What Does It Mean to Sell a House "As Is":This post covers what exactly it means to sell you home "as is", including pros and cons of selling your home before completing updates and repairs. This post and others help homebuyers and sellers prepare for the real estate market with practical, straightforward advice.
About the Blog: The First Team Blog is focused on answering commonly asked home-buyer and seller questions with a bit of fun infused with monthly events posts for the Southern California area and local pieces about places to go, things to do and restaurants in the area. They also do a Weekly Mortgage Watch infographic to keep home-buyers attuned to the mortgage market and monthly market reports so that buyers and sellers can make the best informed decisions on the market.
---
Editor/Primary Writer: Joe Samson
Favorite Recent Article: Social Media Marketing for Real Estate How to use social media to promote your best content and the best places to share it at.
About the Blog: The Joe Samson Blog is great for new real estate agents. The content takes a fresh look at the industry with insightgul tips and suggestions. If you are new to the real estate game check them out.
---
Editor/Primary Writer: Bill Gassett
Favorite Recent Article: Tips for selling a luxury home The article explains the best methods for selling a luxury home. How do you go about selling a luxury home? Does high end real estate need any different sales tactics?
About the Blog: Maximum Real Estate Exposure is a blog designed to help buyers and sellers make smart decisions. There are wide range of topics found on the site from general real estate, to mortgage and finance to home improvement.
---
Editor/Primary Writer: Dominic Labriola
Favorite Recent Article: All the Important Roles Your Real Estate Agent Plays: In this post Dominick speaks about what he does for his agents and his value proposition.
About the Blog: Mercer Vine's MV Magazine Blog is a lifestyle blog featuring stories and articles about how we help our clients find the best way to live. We include beautiful properties, our favorite curated products for fine living, tips and habits for living your best life, and advice about the real estate market.
---
Editor/Primary Writer: Yasser Abdoun
Favorite Recent Article: Home Prices Exceed 2006 Peak, but are 16% Lower When Adjusted for Inflation: In this post Dominick speaks about what he does for his agents and his value proposition.
About the Blog: RealEstateOrbit.com is a website/blog intended as a comprehensive online resource for real estate information and news. Blog posts include the latest real estate news (organized by category) and are meant to keep readers aware of the latest development in the real estate industry.
---
Editor/Primary Writer: Andrew McConnell
Favorite Recent Article:The Vacation Home Amenities Checklist: Property Management Perks that Bring in the Highest ROI This article examines the most desirable amenities for a vacation home or Airbnb and examines which ones can be used to bring in the highest ROI. It also explores how certain amenities can impact a contract with a property manager and what homeowners can do to best prepare themselves to rent a vacation home.
About the Blog: Rented.com connects second homeowners with the world's best professional property managers. As leaders in the sharing economy and in the vacation rental industry, we provide homeowners and managers with the latest industry news and best practices. With a combination of tactical advice and thought leadership pieces related to vacation rental regulations and trends, Rented.com's blog has something for everyone from first-time hosts to the experienced vacation rental manager.
---
Editor/Primary Writer: Dustin Brohm
Favorite Recent Article:15 Reasons Why You Should Consider Moving to Salt Lake City Lists 15 reasons why people should consider moving to Salt Lake City. It sits at #1 on Google and has helped many people relocating to SLC to decide where they want to live, and get up to speed on what the city is like.
About the Blog: Great real estate info for buyers and sellers in the Salt Lake area. Dustin Brohm provides the latest in real estate news for his area.
---
Editor/Primary Writer: Anita Clark
Favorite Recent Article: Home Buyer Tax Deductions.The article gives buyers tips on how to negotiate after they get the results of their home inspection and get the best deal possible
About the Blog: This real estate blog provides quality real estate information to aid both local and national buyers and sellers. It includes tips to help buyers, sellers, military relocations, as well as consumers looking for general real estate information. The blog also includes community, subdivision, and plenty of market information for those looking to buy or sell in middle Georgia.
---
Company Blogs
Editor/Primary Writer: Andrea Rowland
Favorite Recent Article: 5 stages of the Do-er Journey — and how to keep moving forward: This post serves as a roadmap for "do-ers" — individuals with an entrepreneurial spirit who want to make stuff happen. Within a five-stage framework, the post offers a number of tips and tools to help do-ers identify and go after new opportunities.
About the Blog: The GoDaddy Garage focuses on advice for running a website and marketing your business online, but they cover a wide range of small business topics, from hiring to financing your business. Whether you're selling online, freelancing on the side, or running a brick-and-mortar business, you're sure to find useful knowledge at the GoDaddy Garage.
---
Editor/Primary Writer: Gusto Framework team
Favorite Recent Article: Small Businesses and Employee Handbooks: Where Do You Stand?: The post is an infographic with practical tips for how offices can make small changes that will make a big impact on the environment.
About the Blog: Framework is the new kid on the block. A resource center established by Gusto. It includes resources and tools to help businesses thrive. With guides on culture building, payroll and more. Framework is definitely worth checking out.
---

Editor/Primary Writer: John Scharbach
Favorite Recent Article: 4 Questions to Answer Before Taking a Small Business Loan: While most small business owners feel they need to get a small business loan, it's not always the best option. Here are 4 questions to help you figure out if you should get a small business loans or look at alternative options.
About the Blog: Able Lending provides working capital and Small Business advice for growing companies. Our blog serves as a resource for entreprenuers to grow their company and business skills. See the blog for tips on raising capital, tips to manage your cash, and guides on where to grow your company.
---

Editor/Primary Writer: Square
Favorite Recent Article: 10 Pieces of Technology You Should Invest in This Year: Technology can make your business more efficient, help you get organized, and create a better environment for both customers and employees. Here are 10 pieces of technology that you must have this year.
About the Blog: Owning a business is no easy task. Square's Town Square blog supports and celebrates entrepreneurs. Our resource center for independent businesses provides the tips, best practices, and information you need to start, run, and grow your business.
---

Editor: Brian Lindamood
Favorite Recent Article: 29 Tips to Supercharge SEO for Small Business Owners: Google My Business is one of the most powerful tools available to help you rank higher in local search results and reach more customers. Manta's guide provides all the answers you need to build a dynamite Google My Business profile, add your location to Google Maps, and boost your small business' SEO.
About the Blog: Manta educates and empowers small business owners to succeed on their own terms by helping them compete, connect with customers and grow their businesses. Manta's blog features news articles, tips, videos, and in-depth educational courses covering digital marketing, financing, sales and management. With polling data and its own research, Manta's content is built on timely insight into the challenges confronting small business, and the expert advice owners need to take advantage of opportunities and succeed.
---
Editor: Suzanne Robertson
Favorite Recent Article: Entrepreneurship Week Wrap Up: During Entrepreneurship week in February, we celebrated our amazing customers. These hard-working and creative small business owners shared inspirational quotes about being an entrepreneur and what it takes to run a thriving enterprise.
About the Blog: SmartBiz is a small business blog that offers intuitive small business tips and much more. Some of their content is more inspirational such as their piece on the difference between a boss and a leader. They also host great tips in the areas of hiring, finance and particularly great content on small business loans. If you are looking at getting an SBA loan SmartBiz has just the information you need.
---
Editor/Primary Writer: Adam Tanguay
Favorite Recent Article: Why Does Your Site Rank So Poorly in Search Engine Results?: We love it because it's always surprising to see people making avoidable mistakes that will actually make their sites rank worse in search engine results. That's why we took an alternative approach to a common question, how can I get my business found on Google?
About the Blog: This one is about exactly what the name implies: inspiration. Specifically, inspiration when it comes to doing business online. That can mean drawing in potential customers via search traffic, social media, or a strategic email marketing campaign. Or it can involve hiring the first employee to help your eCommerce operation, or what your new company can do to bring money into the business. If web is a priority for you (and it should be), you'll definitely want to check out the Weebly Inspiration Center.
---

Editor/Primary Writer:
Constantina Kokenes
Favorite Recent Article: "7 Benefits of Having a Small Business Mentor: This post highlights the benefits of having a small business mentor, ranging from expert advice to advancing your skills as a small business owner. Along with these tips are resources for mentorship and how to best utilize your small business mentor.
About the Blog: The Kabbage Small Business Blog is a resource center for small business owners. Kabbage's blog includes various tips on running a business, advice from other small business owners, and advice tailored to niche businesses. With our blog, small business owners can learn best practices and tips on how to increase their brand presence, manage their finances, and succeed in their small business. 
---
Editor: Kali Geldis
Favorite Recent Article: Applying for Small Business Credit? You're in for Some Surprises: The world of business financing can be tough to navigate, even for business owners who understand their personal credit scores really well. We broke down why personal credit and business credit are so different and how to cope with that gap.
About the Blog: Nav helps small business owners make educated decisions, especially when it comes to financing or using credit, so they can save money and time. The blog is updated daily with actionable advice that business owners can use to make their life easier.
---

Editor:
Ben Pimentel
Favorite Recent Article: How To Get a Small Business Loan: 6 Tips From an Underwriter: Tips on how to make securing a loan quicker and easier for small business owners.
About the Blog: The BlueVine Business Blog is a resource for small business owners to help them understand their financing needs, and the options available. The blog provides useful tips, tricks and advice to address any financing need that a small business owner may encounter. The experts at BlueVine pull from their years of experience to make the process more transparent for small business owners.
---

Editor/Primary Writer:
Andrea Silvers
Favorite Recent Article: Shoes of Prey co-founder Jodie Fox on scaling one-off products, going offline and maturing a startup: This piece really stood out for me not just for the shoes (though I now own two pairs), but because it highlighted a business that's doing the opposite of many other businesses. While most brick and mortar stores are looking for way to expand into ecommerce, this business is adding physical locations to their online direct business. It's a great reminder that just because there's some prevailing wisdom, it doesn't necessarily mean it's what's going to work for your business. Every entrepreneur will have their own path.
About the Blog: Xero is on a mission to rewire the small business economy with beautiful business software. Our blog is a resource to those small businesses and their advisors to help them on their business journey. Whether that means offering them cash flow tips, expert marketing advice from industry leaders, interviews with entrepreneurs who have tried and failed or succeeded before them, or product advice to help them unlock their business potential. We're here to help at every phase.
---
Editor: Marta Bright
Favorite Recent Article: 7 Steps to More Productive Projects: Despite our best efforts, sometimes both short and long-term projects can get derailed, leaving you with sense of panic and the client wondering if you're really worth the time and money invested. This blog offers some practical, repeatable steps every consultant can take to help keep a project running smoothly.
About the Blog: The Insightly Blog is principally digital marketing and tech based. Offering reviews of products and software and tips on better social media. With content that is always relevant and up to date Insightly knows how to reach small businesses as they themselves offer a powerful CRM made for small businesses.
---

Editor: Brenda Armstrong
Favorite Recent Article: Top 4 Small Business Trends for 2017: These are the top 4 trends that will affect small business in 2017.
About the Blog: Lending Insights is a reliable and up-to-date source for industry news, thought leadership and expert advice. Join the dialogue on current industry topics surrounding regulation, franchising and the lending space. Read an influx of headlines on the latest small business news. Gather tips and insight from Lendio's more than 75 lenders to help you navigate the financial sector.
---
Editor: David Nilssen, Guidant Financial CEO & Co-founder
Favorite Recent Article: Top 5: 2015 Small Business Financing Trends and 2016 Predictions. This post offers insight into current and future business financing trends that will impact entrepreneurs' access to capital over the next year.
About the Blog: Guidant Financial Blog strives to provide relevant information that will help entrepreneurs make informed decisions and position them for future success. From hiring tips to small business success stories. Guidant provides tremendous information that can small business owners can utilize to their advantage whether just starting out or an established and growing business.
---
Editor: Indeed Content Team
Favorite Recent Article: How Passion Powers Careers, Plus 3 Tips for Recruiting Passionate People. Here are three ways you can attract passionate candidates to your jobs.
About the Blog: Indeed has been the leading source for external hires for years. Their blog focuses on better tools and insights for employers and recruiters. Whether you are a small business owner looking to expand your team or a recruiter working on behalf of another company, Indeed provides precise insight into best practices, current trends and tools being used by industry professionals.