Small businesses may be the bloodline of the country's economy but they don't have it easy. They face multiple challenges on many fronts including cash flow, funding, and accounting. Is it easy for entrepreneurs to get funding? Are small business owners prepared for taxation? Do they have enough capital to keep the business operational?
We've put together 15 insightful small business finance statistics to answer these questions and more.
1. What are the reasons why small businesses fail?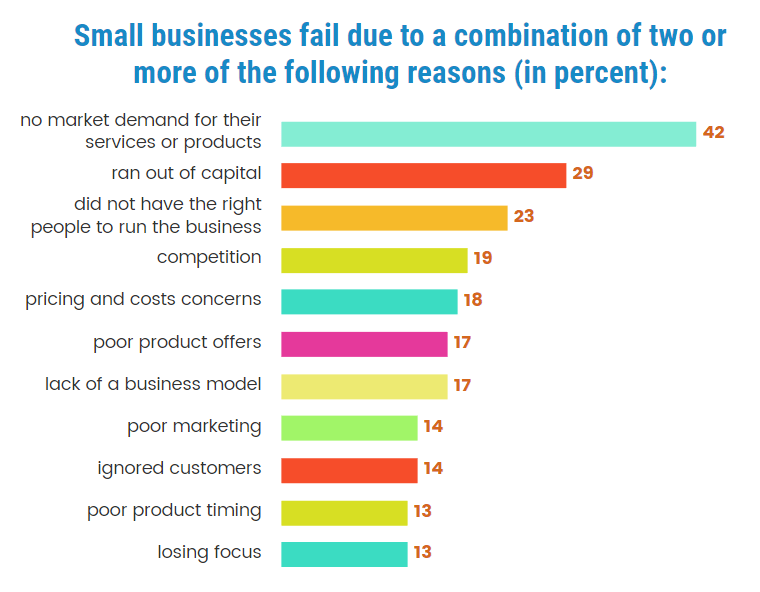 Small businesses fail due to a combination of two or more of the following reasons:
42% fail because there's no market demand for their services or products.
29% failed because they ran out of capital.
23% failed because they did not have the right people to run the business.
19% failed due to competition.
18% failed due to pricing and costs concerns.
17% failed due to poor product offers.
17% failed due to a lack of a business model.
14% failed due to poor marketing.
14% failed because they ignored customers.
13% failed due to poor product timing.
13% failed because of losing focus.
(Source: Observer)
2. What percentage of loans are approved by institutional and alternative lenders?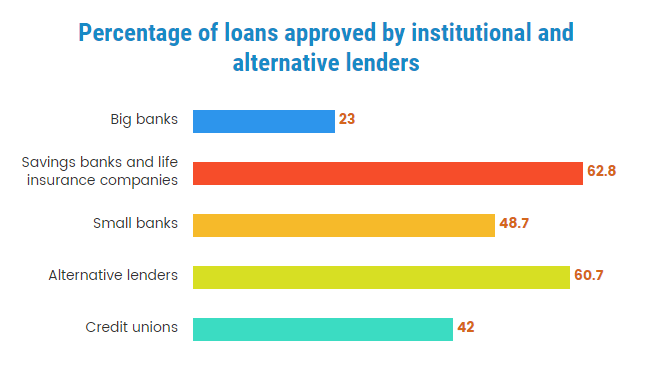 Big banks approved 23% of applications
Institutional lenders such as savings banks and life insurance companies approved 62.8% of applications.
Small banks approved 48.7% of applications.
Alternative lenders approved 60.7% of applications.
Credit unions approved 42% of applications.
(Source: Biz2credit)
3. Are business owners aware that they have a business credit score?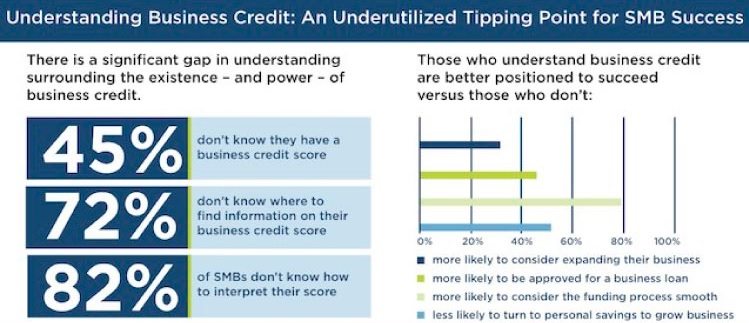 45% of business owners surveyed have no clue they had a business credit score. 72% didn't know where to get information about business credit score. (Source: Nav)
4. Do small business owners think the government does enough to support them?
50% SMBs think government does not do enough to support small business (blue). Only 22% (grey) said that the government does enough while 15% (orange) are undecided and 13% (green) said I don't want the government involved. (Source: Wasp)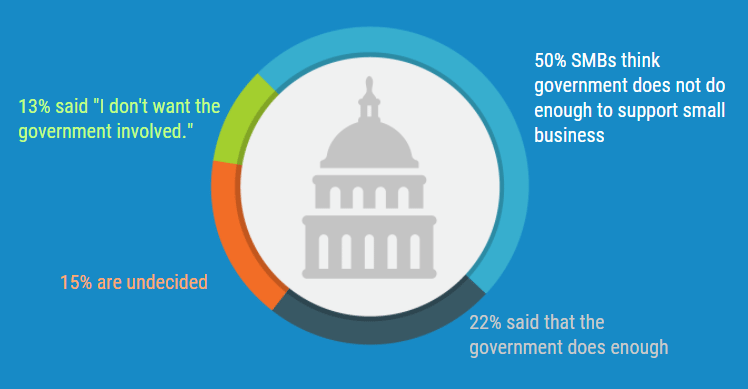 5. What is the delinquency rate that small business owners have on loans?
1.44 percent is the delinquency rate on loans. (Source: Thomson Reuters)
6. How much does an entrepreneur need to start a small business?
On average, a small business owner requires $10,000. (Source: SBA.gov)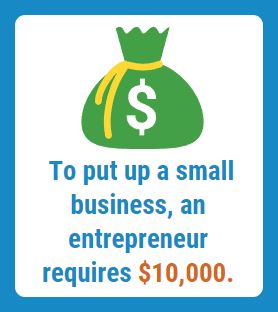 7. Is it a good idea to start a business with a co-founder?
Businesses with two founders raise 30% more investment funding than businesses with a single founder. In addition, they have three times the user growth and are less likely to scale prematurely. (Source: Serious Startups)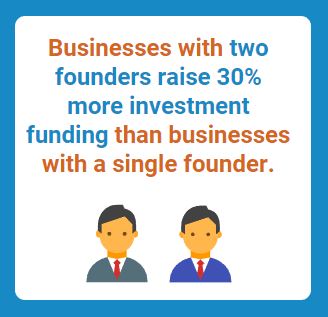 8. What percent of small businesses are profitable?
40% of small businesses are profitable while 30% break even and 30% are losing money. (Source: SmallBizTrends)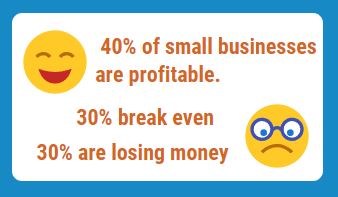 9. How much do small business owners earn annually on average?
The average annual income salary for small business owners is $68,000. (Source: Fox Business)
10. How much revenue do small business owners generate annually?
Here's a complete breakdown of annual sales generated by small businesses per year:
10 percent generate between $500,000 – $1,000,000
12 percent generate $200,000 to $499,999
4 percent generate between $150,000 – $199,999
5 percent generate between $100,000 – $149,999
5 percent generate between $75,000 -$99,999
8 percent generate between $50,000 – $74,9999
15 percent generate between $25,000 – $49,000
8 percent generate between $10,000 – $24,999
29 percent of small business owners generate under $10,000
(Source: Business Know How)
11. What percent of business owners are knowledgeable on finance?
40% of small business owners feel they are extremely or very knowledgeable on finance. (Source: CPA Practice Advisor)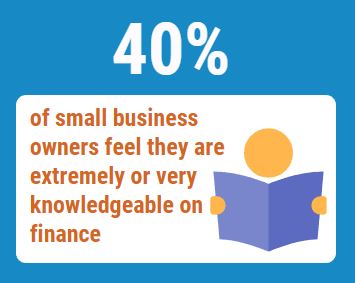 12. What percent of small businesses avoided hiring and expansion due to lack of access to adequate funds?
26% of business owners had trouble accessing funds which is why they avoided hiring and expansion. (Source: Entrepreneur)
13. What percent taxes do business owners pay?
On average, the effective tax rates range from 13.3 percent for sole proprietorships and 26.9 percent for S corporations. (Source: The Balance)
14. What is the typical cash flow of a small business owner?
The median small business has average daily cash outflows of $374 and average daily cash inflows of $381, a difference of just $7. (Source: JP Morgan)
15. How much do small business owners contribute to the economy?
Small businesses produce over $6 trillion in GDP each year. If that is the GDP of a country, it is the third highest in the world next to China and the US. (Source: Paysimple)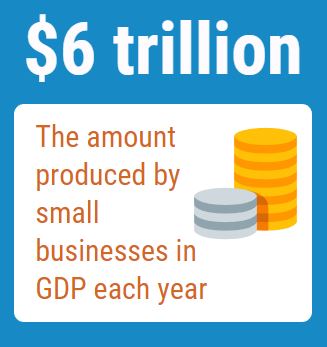 Conclusion
If you're an entrepreneur, these are the small business finance statistics that you should keep in mind. What do you think about these numbers? Let us know in the comment section below.