Thanks to technology, there are now plenty of small business ideas that women can start from home, requiring small startup capital. Leveraging this opportunity can help women gain more control of their time and finances. This article features expert suggestions of small business ideas for women, plus tips on how to get started.
Having a website gives your business the digital presence it needs to reach your target audience that uses the internet to search for products and services. We recommend using Bluehost for reliable web hosting to make sure your website is always online. It also offers domain registration and a business email address, all for $2.95 per month. Check out Bluehost hosting plans.
Here are 15 inspiring small business ideas for women from the pros.
---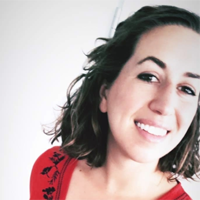 ---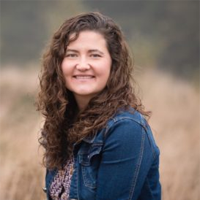 ---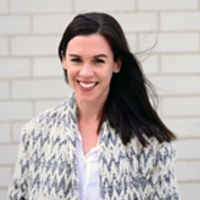 ---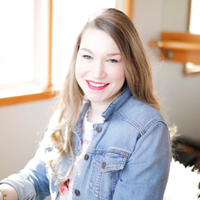 ---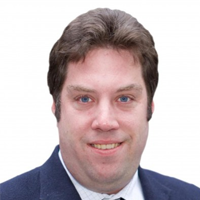 ---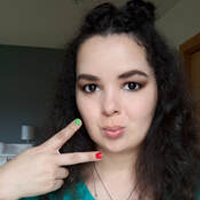 ---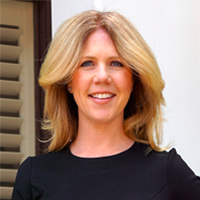 ---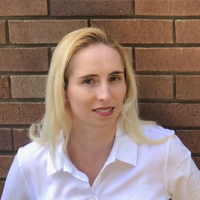 ---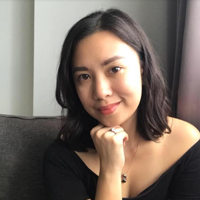 ---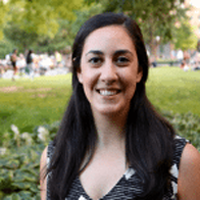 ---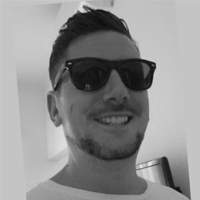 ---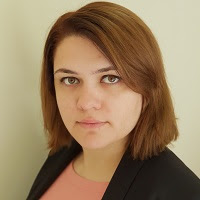 ---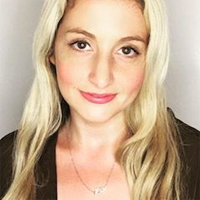 ---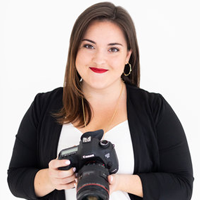 ---
---
Tips for Starting Small Business Ideas for Women
More than 11 million U.S. firms are women-owned, and that number will continue to grow as business ideas for women now include industries such as tech, financial, medical, and more. This shows how motivated women are to pursue financial freedom through entrepreneurship. We gathered expert tips around the web to help aspiring female business owners.
Here are seven tips for launching small business ideas for women.
1. Find Your Niche
It's always a good idea to find white space in an industry where you can thrive as an entrepreneur. Ask yourself what you like to do in your downtime, or during the holidays. Your interests, hobbies, and passion will influence the kind of business you want to start, so don't hesitate to take a good look at things that motivate you during your days off work.
2. Create a Business Plan
Every business needs to start with a solid business plan to make the venture worth the time and money you invest. Once you find your niche, it's time to identify the steps to realizing your vision for it, from the moment you start building your product, and way after you've successfully launched the business.
Here is a quick guide to creating a plan for your small business:
Get funding: Most small businesses don't require a huge startup cost. But if you feel you need to look for additional funding, it's a good idea to begin by reaching out to female investor groups like Hera Fund for support.
Develop a unique selling proposition: Nowadays, customers would pay for the experience as much as they would for the quality of a product. Make sure your plan includes how you will stand out by offering a unique value that would make customers choose you over your competitors.
Know your strengths: Leveraging your strengths can open more business opportunities that you would have never imagined. If you're great with negotiation, you can work deals with suppliers and hire experts that can provide you with their skills at a fraction of the cost of hiring permanent employees.
Set realistic goals: Begin with a daily and weekly list as the short deadlines will help keep you motivated. Also keep in mind that you're working toward a larger, long-term goal. Identify ways to measure these goals regularly so that you're always aware of how much your business is improving.
Research your competition: It's important that you get to know other businesses that offer the same product or service. If you plan to sell or market online, you'll also need to consider keywords that your competitors use. This will help you design ideas and strategies that will immediately stand out to your target market.
3. Manage Your Time
As a woman, you may need to juggle your time to fulfill your roles as wife, mother, and businessperson. This will require you to strategize so that you don't become overwhelmed by the demands of your day. One way to do this is to outsource business tasks to freelancers whose skills will help you manage your startup efficiently.
Some business operation tasks you can outsource are the following:
Web design: Join websites that will connect you with a pool of freelance web designers who would gladly work with you to create a website at a fraction of the cost.
Branding: Freelance websites can help you find the perfect design for your business logo, letterheads, and business cards.
Content marketing: If you decide on having your own blog or writing an ebook to help establish your expertise, you can outsource this task with freelance writers.
Lead generation: Lead generation is a crucial area of a business which side businesses can easily struggle with. Outsourcing will not only get you the technical skills, but it will also help you avoid the huge costs involved in hiring a team to do cold calls and run ads for your business.
Customer service: You can choose from having an AI chatbot developed for your website or hiring a virtual assistant to handle customer emails and calls. Either way, this will make you available to your customers even while working your full-time job at a fraction of the cost of hiring a full- time assistant.
4. Prepare Yourself Mentally
There are so many things that can go wrong when starting your own small business, and you'll need to be ready for the physical and mental stress of the tasks. It's important to be aware of your strengths and being prepared to tap into these strengths to overcome issues that may arise by setting up your own business.
Here are some ways to help you become mentally prepared as a small business owner:
Find your inspiration: While it's impossible to measure the tangible benefits of inspiration, having resources and support of other female entrepreneurs can help boost your morale. Websites like The Story Exchange provides advice and tips for women looking to venture into business.
Own your role as a female boss: Sometimes, women feel that they have to adopt a "male" attitude if they want to be taken seriously by their employees and peers. It's important to remember that you took the big challenge of entrepreneurship because you have a vision that's unique from a male perspective.
Acknowledge your accomplishments: To keep motivating yourself forward as a businesswoman, you need to acknowledge and own your accomplishments. Start by practicing using the word "I" instead of "we" when talking about your business. Be confident about your product or service, especially when negotiating with clients and suppliers.
5. Participate in Entrepreneurial Networks
Don't hesitate to acknowledge that you need help to start your business. There are a number of organizations that promote women entrepreneurs, from training for beginners to networking with fellow businesswomen.
Below are a few examples of entrepreneurial networks for women:
Office of Women's Business Ownership: This is an internal office of the Small Business Association dedicated to guiding aspiring female business owners.
Lean In Network: This group is one of the largest organizations to advocate the increase of women in entrepreneurship roles. They have national and local satellite groups for women everywhere.
The National Association of Women Business Owners: This association provides support to aspiring and current businesswomen, with training and courses that are also available online for easy access.
6. Build Your Own Website
Having a website for your small business makes your product or service available to potential customers while you juggle your many roles in life. Make the design simple so that it's easy to navigate. You will also need to consider that people are now more connected to their mobile device, so a mobile-first or mobile-friendly website will help you reach more customers. There are website builders that offer templates to help you get your website up and running in hours.
7. Personalize Your Marketing Strategy
People are now inclined to pay more and put more value on the buying experience. This makes being a female entrepreneur an advantage in marketing because you get to add an interesting touch unique to your personality. Marketing involves having the right technology in place and getting all the relevant data you need to develop the right customer persona.
However, you can capitalize on your feminine instincts to build a standout strategy in a number of areas:
Tell your story: People want to know the person behind the brand and being able to have a platform to tell your story can help potential customers relate to you as an individual and see your brand in a much more personal light.
Show your personality: Once you share your background story with your customers, you should also share with them who you are now. Show your personality in your content, your branding designs, and in the way that you provide customer care to promote loyalty.
Leverage social media: If you choose to run your business from your social media account, you get the opportunity to interact with them beyond transactions. Making yourself easily accessible can inspire customers to endorse your brand on their own social media account.
Bottom Line
The latest Guidant Financial Report on Women in Business shows that four out of 10 U.S. businesses are female-led. Expect women to continue breaking boundaries for other aspiring female entrepreneurs, and our list of business ideas for women will help inspire anyone who wants to take this leap to financial freedom.
Ready to start your own business? Don't forget to include a business website that's supported by a professional web host in your plans. We recommend using Bluehost for a reliable web hosting service that makes sure your website is always online. It also offers domain registration and a business email address, all for $2.95 per month. Check out Bluehost hosting plans.
Want to share your best small business ideas for women? Let us know in the comments.