With tight budgets and limited time, small businesses often struggle to stand out against the competition. But with a little innovation and elbow grease, these folks have come up with some pretty inspiring ways to market their businesses. Check out these top 25 small business marketing ideas that will help make your business one to remember.
---
1. Get Involved at a Local Level
Jessi Carr, Digital Marketing Specialist for Inseev Interactive
One of the best budget-conscious small business marketing ideas is to look at ways to increase your involvement in the community, whether that be through volunteering, hosting a networking event for neighboring businesses, offering fundraiser nights, or any other means they find applicable. This kind of community involvement proves to be invaluable for a multitude of reasons.
In addition to the obvious benefit of increased brand awareness, these activities can also provide valuable networking connections that might have otherwise never been created, due to the nature of generally networking within one's own industry. Perhaps most important for the long-term, more community involvement and interaction increases the likelihood of local websites mentioning your business or your activities, providing Google with valuable signals to help boost your business' appearance in the coveted Google local search results, ultimately helping you gain more customers.
Learn more here about how to improve your small business website's ranking in Google.
---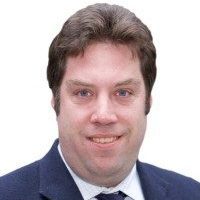 ---
3. Give Away Value-Added Freebies
Gina Hutchings, Senior Marketing Consultant for Receptional
Give your audience something for free. It does not need to be a product or a service; it could be some tips or advice. The prospect should feel value from a brand, and this can be projected in the advice and guidance you give. It could be as simple as offering a '10 top selling toys for under 5 years' list if you are a toy business; think about how you can make your customers' lives easier.
An example of giving the audience something for free is our campaign for the Discount Supplements cookbook. Nutritionist and fitness experts at Discount Supplements, an online supplier of health foods and supplements, helped us pull together a range of Christmas recipes with a healthy twist. The idea is you can still enjoy your Christmas dinner and treats, but make small changes to make it less calorific, fatty or high in sugar.
The result was a cookbook that we offered to website members / previous customers as a free download. The book was downloaded over 5,000 times in its first week and we then opened it to the general public.
The book provided a great piece of content that the audience found useful. Customers were offered the book before the public, and it demonstrated our thanks for their loyalty.
---
4. Repurpose Your Content
Derek Miller, Content Marketing Specialist, CopyPress
Recycle and repurpose content to increase ROI. Recycle content by updating a popular post. For example, take one of your most popular posts from 2016, update that article with new, relevant information and republish it.
You can also repurpose content by posting the same content in different formats. For instance, take an article and create a podcast using the same information. Recycling and repurposing content stretches ROI.
---

---
6. Be Strategic, Realistic, and Consistent With Your Organic Search Marketing 
Using a blog on your website for content marketing is likely to be the most cost-effective business exercise that you can undertake. Ensure that you are writing content for each of your buyer personas and make sure that your content in most cases helps them solve a problem.
You also do not have to be a magician to rank highly for keywords on Google that will deliver sales. Perform a detailed keyword analysis of your competitors using tools like Ahrefs and write content for long tail keywords that have less competition to start with. Even when competing with players with larger marketing budgets it is possible to build up organic visitors to your website over time using this approach. There is no magic sauce to make this happen just commitment to the correct strategy, a realistic budget and post consistently .
---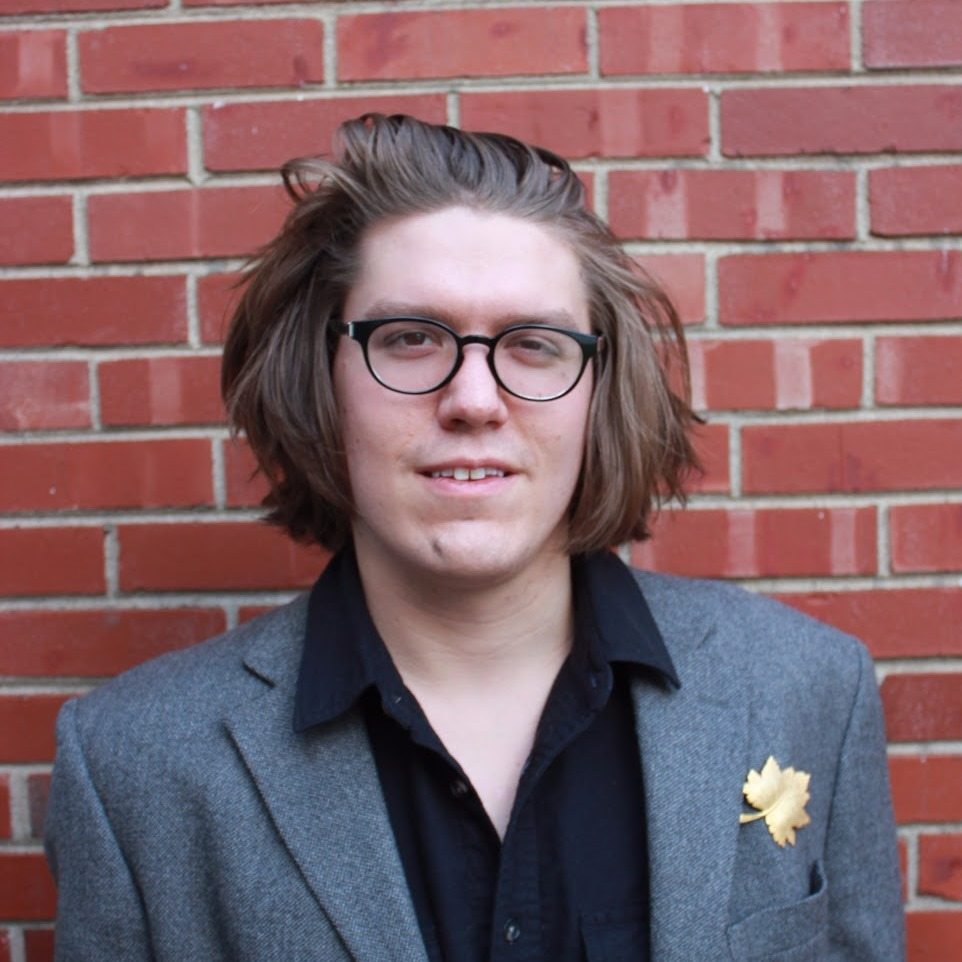 ---
8. Who Doesn't Love Coffee and Chocolate?
We're a local jewelry store in Baltimore, Maryland, and we have a simple but clever way of turning visitors into clients: free coffee and chocolate. It may sound like an expanded version of the classic candy dish, and you're kind of right, but it works.
Whenever a customer comes into our store we always encourage them to grab a chocolate and have a cup of coffee — completely free. It works and it's based on Robert Caldini's principle of reciprocation, that when someone does something for you, you feel obligated to return the favor.
---
9. Tell People You Can't Help Them
John Turner, Founder, QuietKit
Tell people why they shouldn't use your product or service.
It's very counterintuitive, and most business owners refuse to do this, because you're essentially advertising what doesn't work.
But consumers and businesses know that, no matter what you're working on or offering, there will be ways in which you can't help everyone. No product or service is perfect for every person and every situation, so when you say what you do or offer works for everyone, they deep down know you're lying.
So instead of hiding flaws or issues, be open and transparent about them, so when you talk about the benefits of your business, people will believe those as well.
And the funny side effect is that you're likely to turn people who realize you're not a good fit for them into advocates for your business.
---
10. Write a Mini-eBook
Christopher Van Buren, President and Founder of LaunchMoxie, Inc.
Today, business owners can use opportunities in the eBook publishing world to help promote their business. If you have a fresh, controversial, or unique solution to a problem in your industry…you can do today what only the biggest names could do before…write a book!
Advances in digital publishing have made it possible for just about anyone to write a book. And if the idea of writing a book seems daunting, then explore the mini-eBook world. A series of small mini-books can work even better than a traditional, full-sized book.
As a product or service provider, you can use your book as a key piece of your publicity strategy. Launch your book, and your brand goes with it!
---
11. Advertise at the grocery store.
At first blush this may seem like an odd suggestion, but it works! People love to support local small business, and putting your brand on the back of their grocery receipt or on their shopping cart will make you more recognizable. Get in touch with IndoorMedia to see what options are available in your area.
---
12. Encourage Customers to Review Your Business
One of the most important things small businesses can do is make a concerted effort to increase positive customer reviews. A 2016 BrightLocal study revealed that 84 percent of consumers trust online reviews just as much as personal recommendations, and 74 percent of consumers say that positive reviews make them trust a business more.
Conversely, negative reviews can severely damage a brand's reputation. Unfortunately, consumers are more inclined to share bad experiences than good ones. That's why it's important for brands to be more proactive about getting positive reviews. Some businesses go out of their way to incentivize customers to get positive reviews, but in most cases, all you need to do is ask.
In fact, according to data from that same study, 7 out of 10 consumers will leave a review if asked to do so. In addition to improving your brand's online reputation, businesses with a higher number of positive reviews may also rank higher in search results, so there's an SEO benefit there as well.
Check out our guide to online reviews to learn more.
---
13. Leverage Snapchat Geofilters
Peter Schroeder, Digital Marketing/Social Media/Growth Manager, RendrFX
Snapchat geofilters can be an extremely effective way for a small business to stand out. If you are only fencing off a targeted area, these ads can be dirt cheap. If you are targeting younger demographics, they are guaranteed to be on Snapchat. Geofilters are THE WAY to reach them. If they are in the targeted area, they will see your promotion. Get creative with these ads, and they will get shared to the masses.
Snapchat geofilters are a perfect way to target a localized younger audience. They are incredibly popular at events, tradeshows, and any other special occasion. Additionally, they are a cost effective and creative way to get exposure through popular channels. I have used geofilters at large events like CMWorld for RendrFX and have seen them take off like wildfire. A practical way for small businesses to utilize geofilters would be to target local events. You could do a geofilter for something like a local homecoming, the county fair, a chamber of commerce event, or anything like that to get localized exposure!
To get started, design an awesome and relevant geofilter that relates specifically to what you will be targeting. You 'fence off' a certain location on a map and select the time period you would like your geofilter to be live (you are charged by the square footage x the amount of time your geofilter is live).
---
14. Give Away Samples
Send samples instead of spending on ad dollars. I donate up to 75 sample sizes of our signature product to charity events and business conferences. I would rather have someone sampling our product than just reading about it.
We normally only sell 8 and 16 oz. jars of our signature ScrubzBody™ scrub. For donation purposes, we make 2 oz. jars as well. If there are 50 or fewer, I wrap them in a bag with a copy of our brochure. If there are more, we send the brochures in the box. By being included in a gift bag, we are hitting a specific audience and giving them a chance to actually try the product. We have had new customers say they got it in a gift bag or raffle donation, so we know we are hitting the right people. Plus, if it is a charitable donation, we get to take a deduction for the cost of goods. It's a win/win for us and for them.
---
15. Speak at Seminars
Erin Bhoorasingh, Founder and Lead Photographer at GrandLens Photography
When speaking at a seminar, you can get publicity from marketing the event and from the event itself. Seminars and teaching workshops will make you appear more professional in your customer's eyes.
I attended a Small Business Expo in New York City earlier this year and I was able to present myself and my company to a group of people. At events similar to this one, business owners and other professionals interact with experts from a variety of fields.
After sharing information about my services and explaining how my business was different from other photographers, I was able to gain 3 clients who booked me for small events they were hosting as well as 2 weddings. Also, I made sure to obtain contact information of other professionals who could possibly help my company grow in the future.
---
16. Use a Typeform to Convert Visitors into Leads
Pat Ahern, Director of Traffic Generation at Junto
This is a technique that we've implemented at Junto. Typeforms are a survey creation tool similar to SurveyMonkey, and can easily be embedded into a main website page or blog article.
Our survey gives people a way to submit their business information in 2 minutes, and receive customized, actionable advice for growing their business (note: this works best for businesses with high average order values, especially in industries where customers often need to be educated before making a purchase).
---
17. Put Your Excess to Good Use
As a company which manufactures blinds and curtains, we are left with as much as 80m of surplus fabric each week. In 2016, we decided to find a serious, sustainable use for this excess, and began creating syringe driver bags, which we donated to good causes all over the country – this campaign has gotten us links on National Health Service websites and also considerable local press coverage.
Aside from this act of giving, which has seen us increase our content marketing, we have also found a way to make a profit on this excess material, creating our exclusive Bundles of Fun. These boxes each contain over 4 kg of assorted fabric and come housed in a hand-packed box, which looks very attractive. These bundles are perfect for people who are keen on crafting, offering top quality fabric for a fantastic price.
---
18. Connect with Industry Influencers
When marketing your business, try to create a "Buyer Persona", which is the name given to a fictional character representing a certain group of consumers, based on their habits and consumption behavior. This is a powerful marketing tool that serves to provide intimacy between the content creators and the audience. This way, it becomes easier to predict consumer actions and formulate strategies to attract and capture the audience.
---
19. Find Your Niche
Sophie Knowles, Co-founder & CEO of PDF Pro
Focus on a specific niche within your industry. For small businesses, it can be challenging to compete with larger companies that are established and have access to more resources. One marketing strategy for differentiating your business is to carve out a small niche of customers.
Rather than market your product or service to everyone, narrow your target down to a limited segment of customers. This can help you gain traction when you are just starting out. As your business and brand grows over time, you can then look for opportunities to expand your customer base.
---
20. Make Your Mark on Forums and Blogs
I comment on industry blogs and answer questions asked in forums. In my industry, real estate, I comment on Zillow, Trulia, Homes.com, and Loopnet. On Trulia, I had over 1M views of my posts. I frequently have people who saw my comments contact me to do business.
Now Trulia and Realtor.com have professional writers, and I am frequently asked to comment for their articles. These activities only cost my time.
---
21. Get a Ringing Endorsement
Shel Horowitz, author of Guerrilla Marketing to Heal the World and owner of GoingBeyondSustainability.com
Find the people who already have a following in your ideal market — and partner with them so you get in front of their communities with their endorsement.
In 35 years in business, I've been partnering in various ways from the beginning. My most successful experience is reaching out to Jay Conrad Levinson, "Father of Guerrilla Marketing," to invite him to be a co-author with me on Guerrilla Marketing Goes Green (Wiley, 2010). He got massive credibility and visibility in the green business world, and I got to be part of the most famous and successful marketing brand in history — and multiple exposures to his list (84,000 at the time). I also got Stephen M.R. Covey to do the foreword by mentioning Jay's involvement. I did my second Guerrilla book in 2016: Guerrilla Marketing to Heal the World.
Partnerships will play key roles as I enter the next phase of my career. For many years, I've been a green business profitability consultant, copywriter, speaker, and author. Now I'm going beyond just going green to show businesses how they can profit by turning hunger and poverty into sufficiency, war into peace, and catastrophic climate change into planetary balance — and going beyond sustainability to the world we all want. I'm expecting the income stream will be through corporate sponsorships, which are all about providing credibility, visibility, and marketability to the sponsor.
---
22. Do it differently!
Raquel Almazán, CMO, Viwom
Embed video in your email marketing campaigns and surprise your audience. Video is the people´s favorite format, a video transmits emotions and emotions make sales.
My tips for a perfect video email are:
Avoid going to the junk folder. Its important to add content to the layout. 40% must be video and image while the other 60% must be content.
Add a CTA "call to action", if your objetive is to get traffic to your site or make conversions add a clear CTA just below the video frame.
Make it short, the latest studies tell us that people only watch the first 30 seconds of a video.
---
23. Find Cheap, Skilled Labor
Aimy Ngo, Business Development and Market Strategist at Fiverr
As I'm sure you're aware, energy and resources are finite for small business owners, and when they have to trim their budget, vital marketing and branding initiatives often fall to the wayside. That's why some small businesses are using Fiverr, the world's largest marketplace for digital services, to upgrade their digital assets at a fraction of the cost.
The Gig Economy has been used by consumers for quite some time, but businesses and entrepreneurs are now tapping many of the same resources to accomplish their goals. Fiverr provides creative resources that small businesses can leverage from anywhere without sacrificing quality. A great example of this is Kicking the Spectrum, a martial arts studio started by David and Stephanie Rosenberg that focuses on special needs students. While business has been steadily growing, they knew their website needed an overhaul to be a lead generator and accomplish loftier growth goals. David and Stephanie worked with Fiverr's community of freelancers to completely overhaul their online presence, driving greater awareness of their business to online users. As a result, 70 percent of new business comes from the website, up from 30 percent before it re-launched the website.
Independent publishing agency City Owl Press founders Yelena Casale and Tina Moss work with Fiverr sellers on a regular basis. They've been able to scale their operations by outsourcing book covers from graphic designers, book content from copy editors, and promotional materials from marketing experts. Marketing has historically been a big challenge for any small business in the publishing industry, but City Owl Press has made significant progress with the help of marketing gurus on Fiverr. Its mailing list has grown to more than 1,000 targeted subscribers in a short time frame, with more signing up every day.
---
24. Re-think Mobile
Jessica Moreno, Social Media and Brand Account Manager for Active Web Group
Mobile is becoming more and more popular not only for searching the web, but also for making purchases. With mobile payments increasing, we also have to consider other mobile purchasing trends, like buy buttons, which are increasing as customers are feeling more comfortable purchasing on mobile devices. This means that purchases might be made more directly through websites and social platforms like Facebook. Utilizing this is ensuring that you are giving your customers every opportunity to purchase as you are adapting to their needs.
---
25. Become an industry authority on 5-7 content topics
Kayli Kunkel, Digital Marketing Manager at SparkReaction
The best source of online business leads is organic traffic: that is, people Googling solutions to their problems. The key to ranking in Google used to be targeting specific keywords. But Google is getting smarter, and now getting a high digital ranking comes from being a content expert on specific topics in your industry. Set up a business blog and focus on 5-7 content topics. Then, write diligently on those topics (or hire freelancers to do so.) There are several benefits to this: You can capture leads online if you set up a lead capture form, you grow your email subscription base, and you also help your search "authority" as more people visit your site and share your content — that is, you'll gradually climb the ranks of Google.
---
Nothing has driven more customers and revenue to our business than our company blog. The biggest mistake I see when small businesses create content is they try and sell instead of help. You should write content that actually adds value to your readers. Don't worry about giving away any secrets you may think you have, just focus on helping your audience. Every time you write something before publishing it just read it and ask yourself: "is this helpful?" Another mistake I see businesses make when they start creating content is they set unrealistic goals and give up too early. Inbound marketing is a long-term commitment with a huge payoff.
---
BONUS: Utilize Pay Per Click Advertising on Google
One of the most successful online marketing tactics for our clients in 2016 has been ppc "pay per click" advertising. A highly targeted PPC marketing campaign on Google search will give you the ability to drive customers that are actively looking for the services or products you offer to your website. Unlike an SEO campaign you can see results within a few days, if not hours of launching your campaign threw Google AdWords. Some businesses can set up and manage their PPC campaign on their own, but for most they end up utilizing a Google partner agency in their area to set up and manage a more robust campaign.
---
BONUS: Maximize Your Video Marketing
One tip is VIDEO. It's low cost to do, and you can leverage your expertise as the leader in your marketplace/industry or location to develop a relationship with your prospect. This influences action and moves them down the buyer cycle much faster.
The more complex and expensive the sale, the more you will want to educate the prospect. The less complex or expensive the service, the faster you can convert to a sale.
You don't need to really buy equipment to make professional looking videos; you can use your phone assuming it's somewhat modern (i.e. iPhone) and prop it up on a cup of coffee as your tripod and start practicing your video skills. It takes time, but then you can really educate and engage your prospects more effectively than just writing on a page. If you're not comfortable on camera, use a software like Camtasia and do a voice over with a PowerPoint presentation or use whiteboard/animated explainer videos.
---
Over to You
These are some pretty great small business marketing ideas, don't you think? Got any of your own to add? May these unique and affordable promotion strategies spark ideas for you and your small business!