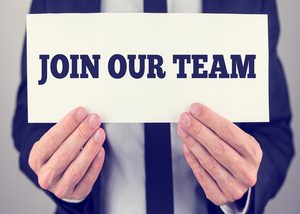 Marc Waring Ventures, the company behind the small business education website FitSmallBusiness.com, is seeking a small business expert to join our editorial team as our 10th staff writer.
Founded in 2013, FitSmallBusiness.com is read by over 600,000 small business owners and managers each month. We are a fast-growing NYC-based startup, with headquarters across the street from Grand Central.
The Position
Are you a business expert looking to share your knowledge? We are looking for an experienced business person, who has either started their own company or had P/L responsibility for a division within a larger company.
The ideal person for this position is a former business manager with a broad range of experiences. These experiences may include:  Hiring, managing and other HR tasks, marketing, and experience with the software involved in running a business (websites, POS systems, accounting software etc).
Responsibilities will include:
Researching, writing and editing articles related to starting and running a small business.

Analyzing and reviewing small business software and services.

Providing in-depth responses to reader questions.
If you are looking to make a transition and start an exciting new writing career, this is the position for you.
Qualifications for success:
You have a minimum of 3 years business experience.

You are comfortable writing about how to use small business technology products.

You are high energy and passionate about helping small businesses succeed.

You are comfortable working in a startup environment where things change quickly.
What we offer you:
A starting salary between $50K and $60K depending on experience.

A high-quality health plan

401K plan with matching

An open-minded, collaborative workplace, which will both challenge you and celebrate your work

The opportunity to work with bright, interesting, and enthusiastic colleagues.
TO APPLY FOR THIS POSITION, YOU MUST COMPLETE THE FOLLOWING QUESTIONNAIRE:
https://fitsmallbiz.wufoo.com/forms/m1dvcy601szqerm/