SmartBiz specializes in providing SBA loans (up to $5 million) for small businesses through their preferred banks. They help increase your approval chances by matching you with the right SBA lender for your situation, as well as by assisting you with the required paperwork. We compiled user reviews from around the web and determined that SmartBiz generally has positive ratings. We also compared the most popular pricing options for small business owners.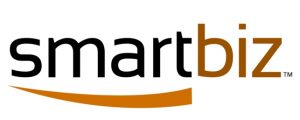 Summary of SmartBiz User Reviews
What SmartBiz does well:
Customers who gave SmartBiz positive feedback said that the company's customer service representatives were very helpful and professional. Many users also said that getting an SBA loan through SmartBiz is generally much quicker than applying directly through a traditional bank.
What SmartBiz does not do well:
A few customers who gave SmartBiz critical feedback said that the amount of paperwork required is almost the same with traditional banks.
Most Helpful Positive User Review
"The company does a lot of things well. Go to any bank for an SBA loan and you'll end up having to do a lot of paperwork and the banks won't always tell you what options you have when you hit a roadblock. Throughout our loan process we hit multiple snags but our SmartBiz rep was able to help us get around those roadblocks. The relationships they have with the bankers are invaluable. They know who to talk to and how to make things work. Had we gone to a bank directly I'm not sure we could have gotten our loan."

— Cash Miller
Most Helpful Negative User Review
"Beware, their process is not any better than applying at banks. As soon as they get you to the website it's endless. Their requirements keep getting more difficult. I have been asked by my case manager to provide him with the profit and loss statement and I did on Nov 28. It's been 2 weeks and I had two days off in order to get all the documents they needed. But he kept asking for more and more documents. Two weeks after submitting the profit and loss he told me that the profit and loss statement did not meet the initial requirements.

— Rafi Yousif
SmartBiz Pricing
SmartBiz loans have variable prime rates plus 2.75% to 3.75% for the 7a loan and 1.5% to 2.75% for the commercial real estate loan, depending on the size of the loan. The current prime rate, which is determined by market conditions and set by the Federal Reserve Board, is 4.50%.
SBA 7a Loan - Working Capital

SBA 7a Loan - Commercial Real Estate

SmartBiz Fee
(Referral & Packaging)

No more than 2% of loan amount

No more than 0.5% of loan amount

SBA Fee
Loans Under $125k: None
Loans Between $125k-$150k: 2% of the guaranteed portion of the loan
Loans Between $150,001 to $700k: 3% of the guaranteed portion of the loan
Loans Between $700,001 to $5M: 3.5% of the guaranteed portion of the loan
Loans of $500k to $700k: 3% of the guaranteed portion of the loan
Loans of $700,001 to $5M: 3.5% for up to $1,000,000 plus 3.75% for over $1,000,000.
Closing Costs

Approximately $450

Approximately $5,000

Interest Rates

Variable Rate:
Prime rate + 1.5 % to 3.75%


Variable Rate:
Prime + 1.5% to 2.75%


Loan Amounts

$30,000 - $350,000

$350,000 - $5,000,000

Loan Terms

10 - 25 years

10 - 25 years

Current APR

8.76% to 9.57%

6.40%
On top of the base rates, lenders can also charge additional interest rates, subject to the caps set by the SBA.
Our SBA loan calculator shows you how the interest rate changes depending on how much you borrow and for how long. You can learn more about fixed vs. variable interest rates here.
Useful SmartBiz Resources
Best SBA Lenders 2018 – See who the top SBA lenders are. From local banks to national lenders, we'll show who is making the most SBA loans so you can find the right lender for you.
How to Apply for an SBA Loan – In this article, we walk you through the steps to apply for an SBA loan. See qualifications, timelines, and download our free document checklist.
Small Business Debt Consolidation Loan: When to Consolidate Business Debt – Know when it's the right time to consolidate business debt. Read here to learn about SBA financing.
Alternative Business Loans: 9 Alternative Financing Options for Small Businesses –  Read about alternative business loans and how you can choose the right financing solution for your situation.
How to Get a Small Business Loan in 3 Steps – Learn about the most important aspects of small business financing and how to choose the right loan provider.
SmartBiz Video Overview
This video shows how SmartBiz works.
Top SmartBiz Alternatives
Not sure if SmartBiz is the right small business loan provider for you? Check out our comparison of three fastest business loan providers, or read a review of the companies below.