According to the National Associations of Realtors (NAR), agents cited social media as the number one source of quality leads. However, finding time to post consistent, engaging content to social media feels overwhelming, if not downright impossible, for many agents. Luckily, we've identified the top 10 social media tools for real estate agents to help reduce the time spent on these platforms instead of out selling:

1. Loomly
Cost: $34 to $332 per month
Most useful for: Social media scheduling, inspiration, and tracking
Social media sites supported: Facebook, Twitter, Instagram, Pinterest, LinkedIn, YouTube, Snapchat, TikTok, and Google My Business
Loomly is the top social media management tool for content inspiration, planning, scheduling, and tracking content across multiple platforms. Loomly supports more social media platforms than any other tool or social media scheduler on the market, all for an extremely affordable price, making it one of the best social media tools to generate organic real estate leads without stress or extra hours of work.
On top of automatic scheduling, Loomly gives you ideas for posts based on trending topics, RSS feeds, dates, and social media best practices, which will maximize your reach and your engagement. Plus, you can avoid mistakes by previewing each post before publishing. And with advanced analytics, you'll gain more clarity on what your audience responds to and be able to grow your following and lead generation with ease. Start your free 15-day trial today.
---

2. Tailwind
Cost: Free; paid plans start at $14.99 per month for Instagram Plus or Pinterest Plus; add-ons for $4.99 to $6.17 monthly
Most useful for: Pinterest and Instagram Marketing
Social media sites supported: Pinterest and Instagram
Tailwind is one of the best social media tools for real estate agents who use Pinterest and Instagram. It allows you to schedule posts, create pins, and increase engagement with Tailwind communities, perfect for posting images of your listings. Plus, you can take a deep dive into analytics to track your progress. It also has a handy browser extension that lets you pin web pages to your boards with a single click.
If Instagram and Pinterest are an important part of your traffic and marketing strategy, then Tailwind will be one of your most-used social media management tools. Start using it for free.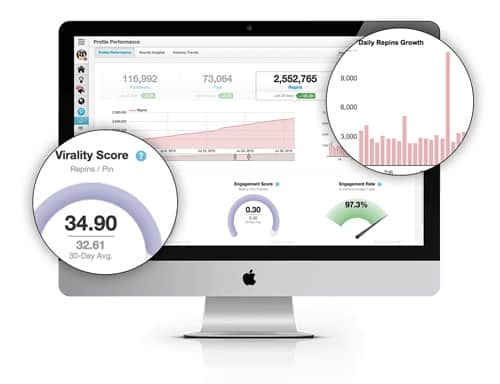 ---

3. IFTTT
Cost: Free-forever plan or $3.99 for Pro plan
Most useful for: Integrating apps and tools to work together
Social media sites supported: Facebook, Twitter, Pinterest, Instagram, and more with custom rules
IFTTT (If This, Then That) is one of the most unique and powerful tools for organizing not only your social media marketing but your whole life. IFTTT integrates hundreds of apps to create simple conditional statements, called Applets, that trigger an event when a website, app, or device changes. For example, you can use IFTTT to open the garage when your car enters your driveway, or start brewing your coffee when your Fitbit senses you're awake (yes, really).
As a social media management tool, you can create rules in IFTTT that help you get more done in less time. You can schedule posts on multiple social media platforms without formatting issues since IFTTT is built on native integrations. You can use this tool to create more regular and automated routines, like posting an Instagram story every time you schedule a showing. Since real estate professionals don't typically have a regular schedule, you can use this tool to get more results from social media and from your day-to-day habits.
---

4. Reddit
Why are we posting an online forum on a list of social media management tools? Since Reddit receives an astonishing 1.7 billion page views per month, it's the perfect place to find trending stories, recipes, and ideas for engaging, sharable social media posts that your audience of buyers, sellers, or investors will love.
For your real estate social media content, find the latest mortgage news, infographics, real estate market news, or fun articles or memes to generate engagement. Plus, you can customize your feed by following specific subreddits, which represent a vast constellation of interests and ideas.
---

5. Feedly
Cost: $6 to $18 per month
Most useful for: Filtering and organizing content
Integrates with: IFTTT, Hootsuite, and Buffer
Feedly is what is known as a content aggregator. It gathers news, images, videos, or podcasts from many different sources and consolidates them on one custom web page. For example, you can set up Feedly to pull trending stories from Realtor.org, Inman News, The Wall Street Journal, or any source that will offer up-to-the-minute news and information your audience might enjoy.
Instead of browsing a few dozen websites for great content every morning, you will only have to check Feedly to see the relevant pieces from all sources. Feedly also integrates with social media tools like IFTTT, Hootsuite, and Buffer so you can schedule social media posts right from Feedly.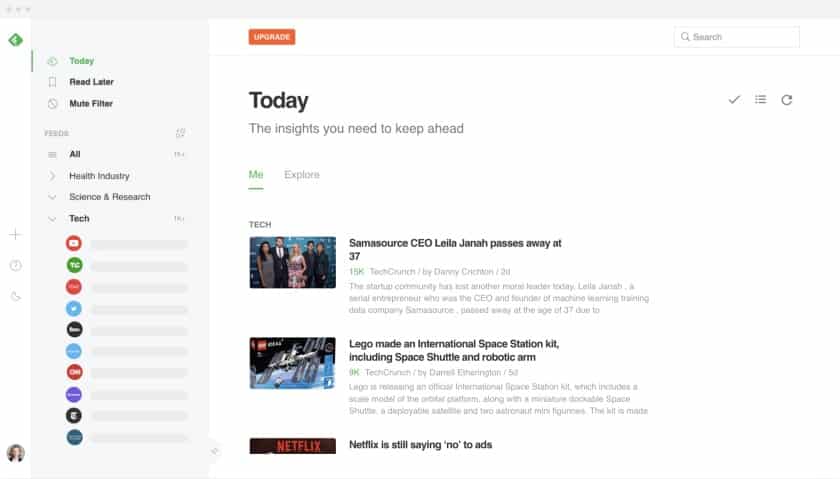 ---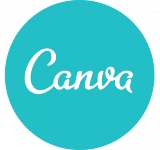 6. Canva
Cost: Free; paid plans start at $12.99 per month
Most useful for: Creating graphics for amazing social media posts
Canva is one of the most popular and highly respected social media tools online. This platform offers an intuitive design that makes it easy to create beautiful graphics for social media, blogs, emails, ads, or any other type of marketing.
Canva offers hundreds of templates with fonts, layouts, and imagery for all kinds of social media posts, including infographics, Facebook covers, Instagram posts, stories, blog headers, and so on. A great social media marketing tip is to create an infographic with local market conditions, recent sales, or steps to buying or selling because these communicate a lot of value and are easy to share. You can even use Canva to create flyers or postcards for your listings, or graphics for your email marketing.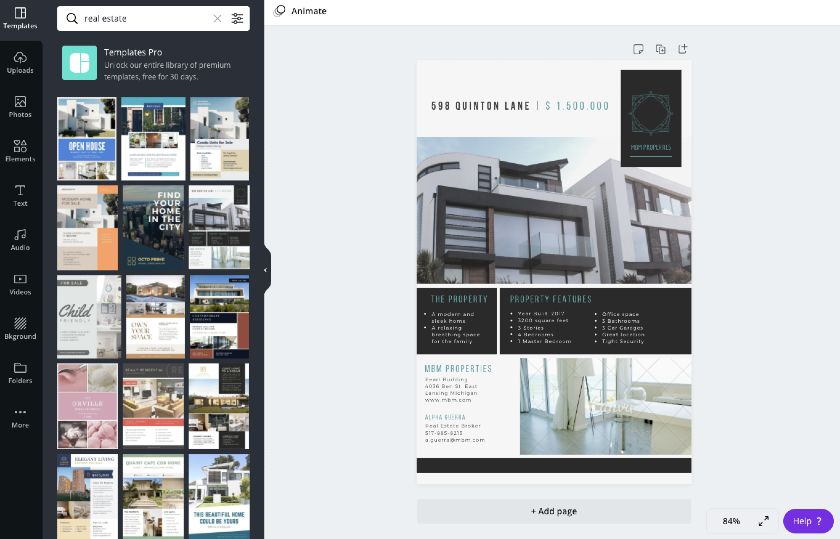 ---

7. Adobe Spark
Cost: Free (limited); paid plans range from $9.99 to $19.99 per month
Most useful for: Creating short videos or animated videos from your pictures
Video is more important—and more expected—in 2021 than ever before. You don't have to buy professional video equipment or spend hours learning the most technical video editing software—you can just use Adobe Spark. It allows you to easily stitch together pictures, video clips, and your narration to help show off a new listing or neighborhood to attract open house visitors.
Using Adobe Spark can help you develop new real estate marketing ideas. It's a perfect way to highlight open houses, neighborhood tours, or create quick explainer videos. Try Adobe Spark's free 30-day trial.
---

8. Pexels
Cost: Free
Most useful for: Finding free stock images and videos
Using relevant, high-quality images is absolutely vital for any social media strategy. Luckily, you can use Pexels to find beautiful, professional stock images for free. Unlike many other free stock image sites, Pexels also doesn't require attribution.
While you'll still want to be picky in your selection and only use relevant stock images, Pexels can transform your social media brand. By using Pexels with Canva, you can create beautiful, custom, branded images on every social media channel—for free.
---

9. Venngage
Cost: Free or $49 per month
Most useful for: Creating charts, diagrams, and infographics
Venngage is another platform that simplifies image creation, but it is particularly useful for generating charts and infographics. While Canva does offer chart and infographic templates, it's somewhat limited. Venngage, on the other hand, offers extensive options and makes it extremely easy to generate visual reports with your data.
You can even upload spreadsheets directly from Google Drive and create graphs to show real estate trends, generate a beautiful comparative market analysis (CMA), or make a listing presentation. If you find your audience responds well to hard data, you owe it to them to use Venngage—especially since you can start using it for free.
---

10. Magisto Editor
Cost: $9.99 to $69.99 per month
Most useful for: Creating professional videos
Magisto Editor is an easy-to-use video editor that's surprisingly powerful for its relatively low price. Like Adobe Spark, it allows you to stitch together photos, add music and narration, and create awesome videos your audience will love. However, Magisto offers a much larger music library and significantly more advanced editing features.
You can incorporate videos into your marketing strategy by making a real estate tip of the day or producing engaging home tours. If you choose to utilize the incredible marketing power of video, then Magisto will be your most-needed social media management tool. They even offer specific real estate video tips and templates, like the one below.
---
Bottom Line
Building a social media strategy on multiple platforms feels completely overwhelming for most real estate agents and brokers. However, the right tools will help you create engaging content, grow your following, and gain new leads through social media. Choose the tools that will help simplify the process of creating content, posting, and engaging with your ideal audience.