SoFi offers personal loans at a low rate for people who want to pay off debts. The company offers a fixed rate system as well as a merit-based assessment for clients. We compiled SoFi reviews from around the web and found that it has a mix of positive and negative ratings. We also shared the loan fees and interest rates.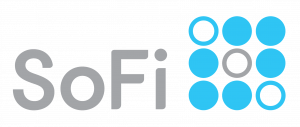 Summary of SoFi User Reviews
What SoFi does well:
According to the positive reviews online, SoFi quickly approves loans as long as the information clients give is complete. Others are pleased with the rates that the company offers. Some users said they liked the ease of the application process because SoFi checks all the information using their own resources, such as using driver's licenses to check for employment and credit history.
What SoFi does not do well:
According to the negative reviews online, users were not happy with how some customer service representatives handled their applications — stating that some of their documents were lost in communication.
Most Helpful Positive User Review:
According to a user who gave SoFi positive feedback on Consumer Affairs, she is pleased with how SoFi handled her student refinancing loan request. She says the company walked her through the whole process and that she saved more money than she would have using her previous loan payment process.
Most Helpful Negative User Review:
According to a user who gave SoFi negative feedback on the Better Business Bureau, she had difficulty with the application process. She said that SoFi's representative asked for certain documents, which she provided and was then informed were the wrong type. After correcting the documents, she was then asked for another vital document again. She felt that the process was tedious and time-consuming because of the documentation submissions.
SoFi Pricing
SoFi offer personal loans with rates depending on the borrower's employment, credit, and spending history. Their loans range from $5,000 to $100,000. Their interest rates are fixed and range from 5.49% to 14.24%.
Rates

APR Range

5.49% – 14.24%

Term

3, 4, 5, 6 or 7 years

Instant Pre-approval

✔

Amount

$5,000 – $100,000

Unemployment Protection

✔
SoFi Features
Check out the list below of some of SoFi's features.
Career Advisory Group – SoFi helps people who lose their job by pausing their loans and find new employment opportunities.
Community Events – The company hosts events for clients for different programs like job fairs, seminars, etc.
Entrepreneur Program – Offers seed financing, mentorship opportunities, and access to investors.
Referral Program – Share a unique referral link to earn cash to pay off your loan.
Useful SoFi Resources
Startup Business Loans 2018: The 11 Best Ways to Fund Your Startup – Want to know what your loan options are in 2018? Read our guide to find the best ways to fund your startup and where you can get the best small business loan.
Fix and Flip Loans: The 6 Best Fix and Flip Financing Options – What are fix and flip loans? Do you need one? Learn more about the best fix and flip financing options here and why your business might need it.
SBA Loan Rates – Current Interest Rates and How They Work – Do you know what an SBA loan is? Find out how it works and what rates you can expect in the current market. Read our guide to know how your business can take advantage of this type of loan.
SoFi Overview Video
This video provides an overall background on how SoFi provides personal loan services, as well as other student loans.
Top SoFi Alternatives
Not sure if SoFi is the right fit for you? Check out the top lenders or check out one of these three SoFi competitors.