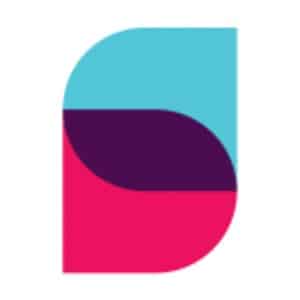 SoftLedger is cloud-based accounting software that offers a suite of modules designed to automate complex financial workflows, such as consolidation accounting, cash management, inventory management, and financial reporting. It also comes with unique features that support cryptocurrency accounting and compliance and controls. You can contact a sales representative to request a free demo and a customized quote.
What We Recommend SoftLedger For
SoftLedger is a good fit for small and medium-sized businesses (SMBs) that need a flexible accounting solution with features that are scalable to their growing needs. It uses a modular approach, allowing you to upgrade the software's functionality based on your exact requirements.
The system offers a full suite of accounting and financial management tools designed to help modern businesses manage their general ledger, accounts payable (A/P), accounts receivable (A/R), fixed assets, journal entries, inventory management, consolidation reporting, and even cryptocurrency accounting.
SoftLedger Software Is Especially Good For
Businesses needing to consolidate multiple companies: SoftLedger allows you to manage multiple accounts, companies, offices, properties, or locations within a single platform. You can try SoftLedger or consider other options discussed in our best multicompany accounting software review.
Companies wanting a customized accounting software: With its fully integrated application programming interface (API), SoftLedger's features are fully customizable to your exact needs.
Businesses that need accounting for crypto assets: SoftLedger is a full-featured accounting software that provides support for managing and tracking crypto-related transactions, such as crypto gain and losses, live market rates, and tax and reporting requirements.
SoftLedger Is Not a Good Fit For
Users who need upfront pricing information: SoftLedger does not publish an upfront cost on its website, and you need to contact the provider to request a customized quote.
Users needing a mobile accounting app: There is no SoftLedger mobile accounting app as of this writing. If you need help managing your books on the go, check out our guide to the best mobile accounting apps.
Companies that require payroll support: SoftLedger lacks a payroll accounting module to handle payroll-related activities.
Users seeking a do-it-yourself (DIY) software: SoftLedger is too complicated for an owner or office-manager to use. If you prefer accounting software that doesn't require a full-time bookkeeper, you may want to consider QuickBooks Online, FreshBooks, or Xero instead.
Are you looking for something different? Read our guide to the best small business accounting software and check out our top picks.
SoftLedger Overview
| Pros | Cons |
| --- | --- |
| Fully scalable features | Does not offer a free trial |
| Allocate shared income and expenses among companies | No upfront pricing |
| Includes a cryptocurrency accounting module | Lacks a mobile app |
| Consolidate financials from multiple entities | Too complicated for a nonbookkeeper to use |
| Ability to deal with multiple currencies | |
SoftLedger Pricing
SoftLedger's pricing information is not directly provided on its website. However, after contacting a sales representative, we found that its prices start at $749 per month, paid annually. It includes up to three users, five entities, and 2,500 crypto transactions if your business is involved in crypto.
SoftLedger Features
SoftLedger offers a wide range of features that eliminate manual accounting processes, consolidate multiple entities, let you view real-time financial reports, ensure Sarbanes-Oxley Act (SOX) compliance, and automate crypto transactions.
Below is a list of some of its most notable features.
Double-entry Accounting
SoftLedger uses a double-entry accounting method to ensure that your company's accounts are balanced, giving you a real picture of your finances. It features automated subledgers, customized role management, and a streamlined chart of accounts and approval workflows to help you automate manual accounting tasks.
Accounts Payable (A/P)
The A/P module helps you manage and track vendor details and the amounts you owe per vendor, giving you insights on how you are managing your expenses. You can also track your spending by department, which can further help in making realistic financial projections. SoftLedger also generates notifications for payment automatically to ensure that invoices do not go overdue.
Accounts Receivable (A/R)
SoftLedger's A/R module lets you send customer invoices and schedule follow-up emails automatically to avoid delays in payment collections. It also allows you to create a database of your clients, so you can quickly create new invoices. It also logs changes you make on your invoices automatically.
Multi-entity Accounting
Businesses composed of a group of commonly-owned entities can benefit from SoftLedger's multi-entity accounting system. For parent and subsidiary companies, it provides a flexible solution for consolidating multiple entities, even while dealing with cryptocurrency transactions.
Inventory Management
Create and track sales orders, inventory costs, and keep an eye on everything from purchase to payment. SoftLedger also lets you generate inventory reports ready for review by management.
General Ledger
The general ledger page displays two sections: summary and detail. The Summary page shows the complete list of your ledger accounts, including starting and ending balance, and activity for a certain period. The Detail page shows a running balance for a single ledger account.
Cash Management
SoftLedger automates cash reconciliation and bank feed processes. It allows you to get a detailed view of your financial performance easily, helping you manage your cash flow better.
Compliance Management
Ensure that all your actions are properly documented and your organization complies with all accounting controls.
Crypto Accounting
What makes SoftLedger unique is its cryptocurrency accounting module. This module creates a separate book of account for your cryptocurrency assets, including Bitcoin and Ethereum. It can monitor the value of your cryptocurrency assets and can provide integration with major cryptocurrency exchanges.
Reporting
Generate reports using multiple metrics, such as product, cost centers, and locations. SoftLedger lets you produce reports such as a balance sheet, income statement accounts, a chart of accounts, cash flows, inventory reports, and more.
Customer Service and Ease of Use
While SoftLedger has a sophisticated general ledger, the system is fairly intuitive, adaptable, and easy to use for a professional bookkeeper. On your first visit, you will be greeted by the Trial Balance screen under the Reports tab. The primary menu displays a set of modules that you can choose to access, such as Accounts Receivable, Accounts Payable, Cash Management, Inventory, and Crypto. From here, you can manage your system users, update roles, and start exploring its features easily.
SoftLedger provides email and chat support and a knowledgebase containing user guides and "how-to" resources.
SoftLedger Alternatives
Best for: Most small businesses looking for cloud-based accounting software

Best for: Creating professional-looking invoices

Best for: Small businesses looking for a low-priced option for managing inventory

Software from: $25/month

Software from: $15/month

Software from:
$9/month
Bottom Line
If you are looking for a highly scalable software that can consolidate financial statements and handle multiple currencies, including cryptocurrencies, then SoftLedger is worth your money. One of its biggest perks is the representational state transfer (REST) API that allows you to build your own general ledger and connect it to other software so that you can achieve the customized accounting system you need.
Schedule your free SoftLedger demo for more information and pricing.