SoftLedger Review: Features & Pricing in 2022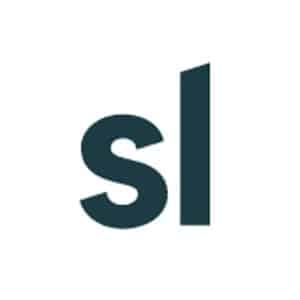 What We Recommend SoftLedger For
SoftLedger is used by small and medium-sized businesses (SMBs) that need a fully customizable accounting solution that can consolidate financial statements across multiple entities and handle cryptocurrency transactions. It uses an open API that allows accountants, business owners, and developers to build the exact functionality that they need for their business.
The system offers a full suite of accounting and financial management tools designed to help modern businesses manage their general ledger, A/P, A/R, fixed assets, journal entries, inventory management, consolidation reporting, and even cryptocurrency accounting.
SoftLedger Software Is Especially Good For
Businesses with multiple entities and locations: SoftLedger lets you run separate or combined reports for multiple companies, offices, properties, or locations within a single platform. SoftLedger is one of our choices for the best multicompany accounting software, particularly for businesses dealing with cryptocurrencies.
Businesses with an in-house development team: The platform has a fully integrated API that can be customized based on the exact needs of your business. This is particularly ideal for businesses working with in-house developers.
Manufacturing and other inventory-intensive businesses: SoftLedger allows you to track your inventory in real-time, increase or decrease the quantity on hand, and transfer stock between locations. You can track inventory by warehouses, so you'll know where your stocks are located easily. Light manufacturing companies can also use SoftLedger to track the inventory of goods in multiple stages of production.
Businesses that need accounting for crypto assets: SoftLedger has a unique cryptocurrency accounting feature that enables you to manage and track crypto-related transactions, such as crypto gain and losses, live market rates, and tax and reporting requirements. You can connect your crypto wallet directly into the software like a bank feed.
SoftLedger Is Not a Good Fit For
Are you looking for something different? Read our guide to the best small business accounting software and check out our top picks.
SoftLedger Overview
PROS

CONS

Consolidate reports across multiple companies
Requires developer skills to customize the software
Fully customizable software via REST API
A bit expensive compared to other popular accounting software
Includes a unique cryptocurrency accounting module
Lacks a mobile app
Track inventory across multiple warehouses
Customer support is available online only
SoftLedger Pricing
SoftLedger doesn't provide a full breakdown of its pricing, but its website indicates that prices start at $979 per month. You can directly contact the provider to obtain detailed pricing information or request a customized quote. You can also book a demo before buying the product.
SoftLedger Features
SoftLedger offers a wide range of features that eliminate manual accounting processes, consolidate multiple entities, let you view real-time financial reports, ensure tax compliance, and automate crypto transactions.
Below is a list of some of its most notable features.
A/P
SoftLedger lets you create a new bill from cost centers or ledger accounts, request approval for the bill, as well as track your bills until they're paid. You can set up new vendors ad-hoc and manage and track vendor details and the amounts you owe per vendor, giving you insights into how you're managing your expenses. You can also track your spending by department, which can further help in making realistic financial projections. SoftLedger also generates notifications automatically for payment to ensure that invoices don't go overdue. You can pay your bills directly within the software through its integration with SoftLedger Pay:
A/R
With SoftLedger, you can create and customize invoices and send them to your customers via email. You can also create recurring invoices and set up follow-up emails to send on a scheduled date automatically to help avoid delays in payment collections. You can track invoices and their status from the Invoices tab on one page or segregate them according to status for easy tracking:
Consolidated Accounting
If you're operating through a group of parent and subsidiary corporations, SoftLedger allows you to merge all your transactions and generate a single set of consolidated reports across subsidiaries and segments. Not all accounting software allows you to consolidate reports within a single platform. It usually requires multiple software to create consolidated financial statements for multiple companies.
Inventory Management
SoftLedger has an inventory management feature that lets you set up and track sales orders and inventory costs. You can track your stock in real-time, adjust quantities and costs as needed, sort items by whether they're taxable or nontaxable, and send purchase orders to vendors. You can create production costs for light manufacturing companies and create finished goods from various items, like raw materials and overhead costs:
General Ledger
The general ledger page displays two sections: summary and detail. The Summary page shows the complete list of your ledger accounts, including starting and ending balance and activity for a certain period. The Detail page shows a running balance for a single ledger account.
Cash Management
SoftLedger automates cash reconciliation and bank feed processes. You can add your bank or credit card account for fast and easy bank account reconciliation. However, you also have the option to upload your transactions manually if you don't wish to connect your bank account.
Crypto Accounting
What makes SoftLedger unique is its cryptocurrency accounting module. This module creates a separate book of accounts for your cryptocurrency assets, including Bitcoin and Ethereum. It can monitor the value of your cryptocurrency assets and can provide integration with major cryptocurrency exchanges.
Reporting
Generate reports using multiple metrics, such as product, cost centers, and locations. SoftLedger lets you produce reports, such as a balance sheet, income statement accounts, a chart of accounts, cash flows, inventory reports, and more.
Customer Service and Ease of Use
SoftLedger has a sophisticated general ledger, and it's not as easy to use as other accounting systems like Wave and Sunrise, which are designed to be used by business owners. It uses accounting terms, which can be quite overwhelming for nonbookkeeping users. You need to have some developer skills to customize the features or add integrations, which can be a bit frustrating for nontech-savvy users or businesses with no in-house developers.
While SoftLedger provides email and chat support, there's no option to talk to an agent over the phone, which would be extremely helpful with sophisticated accounting software like SoftLedger. However, you can check out user guides and "how-to" resources to help you familiarize yourself with the software.
SoftLedger Alternatives
| | | |
| --- | --- | --- |
| Best for: Collecting sales taxes from multiple states | Best for: Users who need mobile accounting | Best for: Small businesses that need low-cost inventory accounting |
| Software from: $30 per month | Software from: $0 | Software from: $12 per month |
Bottom Line
SoftLedger works best if you're managing multiple operations, locations, and companies with the help of a professional bookkeeper. If you're dealing with cryptocurrency transactions or contemplating accepting digital currencies, you can use your digital wallet to act as a bank feed to help you easily manage and track your profit and loss (P&L). It might not be as easy to use as other accounting software, but if you can afford the price, SoftLedger will bring value to your business.