Traditional marketing techniques don't often work for spas, which leaves you searching for new ways to attract customers. That's why we reached out to industry pros who have had a great deal of success using special giveaways, discounts, birthday treats, and one-off events to make business soar—ideas you can use at your spa.
Here are 31 creative spa marketing ideas from the pros:
---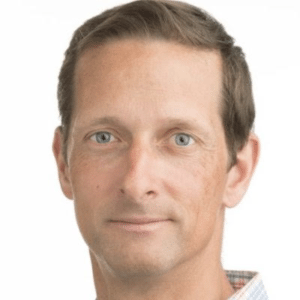 1. Create a Reliable Follow-up System for No-Shows
Justin Shelby, CEO, Artichoke
Make the most of your current business by developing a good communication system to reduce no-show appointments. Not only are no-shows annoying, but they can also be extremely costly to businesses over the course of the year. Working with a spa management platform is a key way to ensure that appointment reminders are sent and customers actually show up. In our research, no-show appointments decrease by 20% when reminders are sent—and the more personalized the reminders are, the more people are likely to show up.
---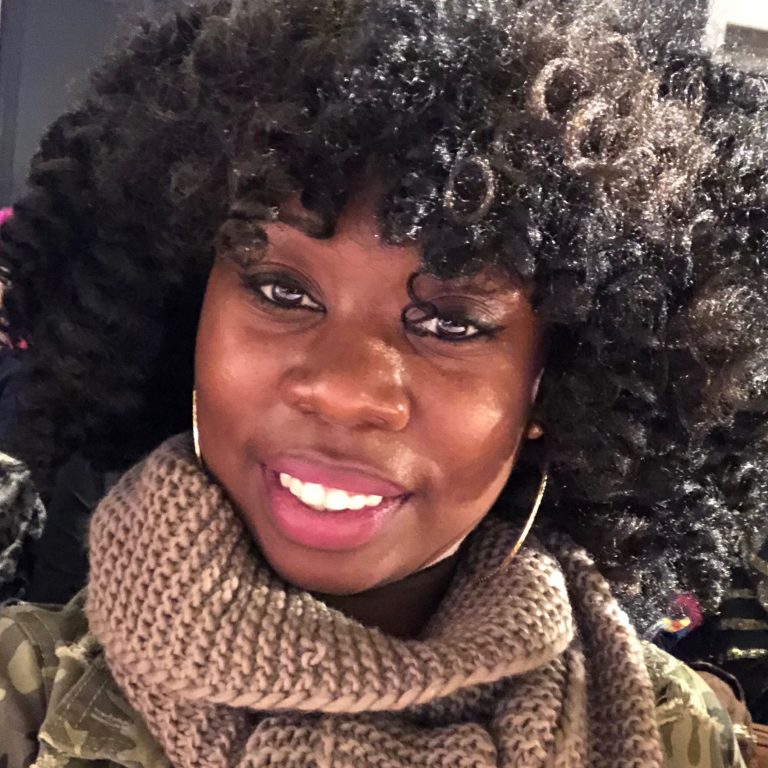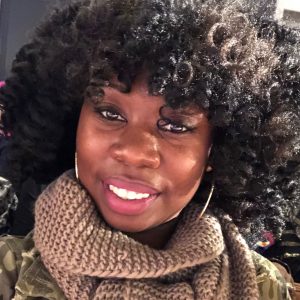 More often than not, your spa's website will be the first introduction to your business that a customer sees. This makes it especially important to have a clean, well-optimized website that will maximize your lead generation opportunities. Salesforce Pardot has a free ebook that is an excellent source of information on how to really dial in your website and turn it into a lead generation machine.
---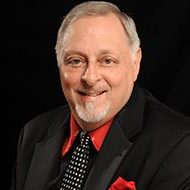 3. Create a Spa Marketing Calendar
Larry Oskin, President, Marketing Solutions
Create a spa marketing calendar chart with the months listed across the top. Divide your spa marketing calendar into different sections for skin, body treatments, wet treatments, nails, hair, spa, retail, and gift certificates across the left side of your calendar or chart (or use other categories as appropriate for your spa or health club). Then, subdivide these sections into marketing, advertising, PR, and promotions. Some services will need to be promoted in the local media through paid advertising, while others can be promoted through onsite marketing.
---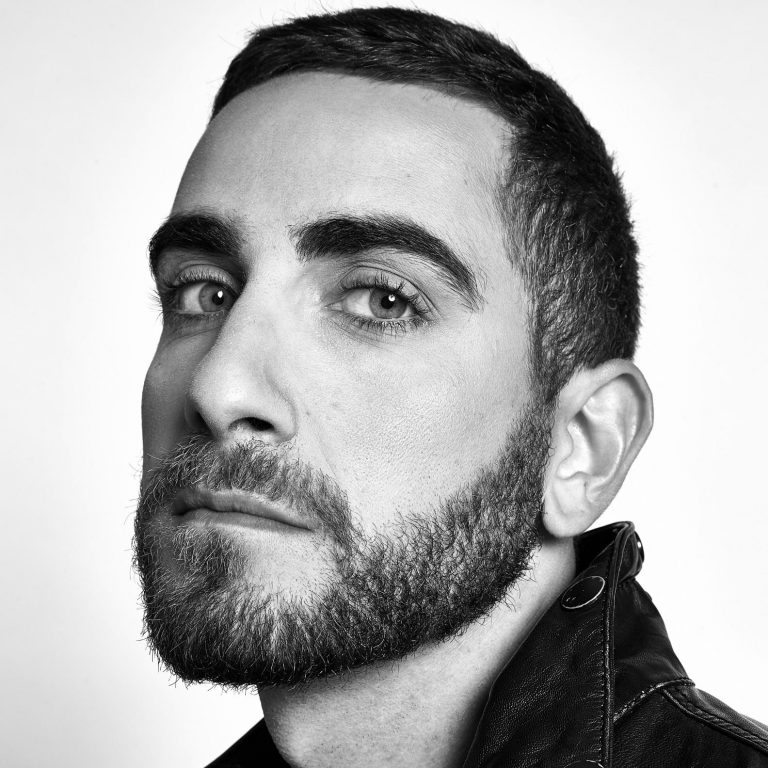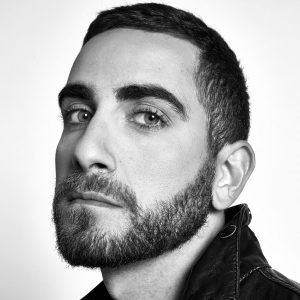 4. Offer a Freebie to Customers Who Share Photos of Their Visit
Anthony Neal Macri, Founder, ANM.digital
We have worked with some exclusive salons in the U.S. and Europe, and we have helped them build buzz online during launch by offering a discount or a freebie. In exchange, we just ask customers to share a picture of their services on social media using specific hashtags and by tagging the salon. This has worked amazingly for every single salon we engaged with. I think it's an extremely powerful strategy because it allows the actual client to become a spokesperson for the brand and the quality of the services they have received. A potential client is more likely to trust the experience of a friend than they are to trust advertising that says, "Come to my spa, we are the best in town."
---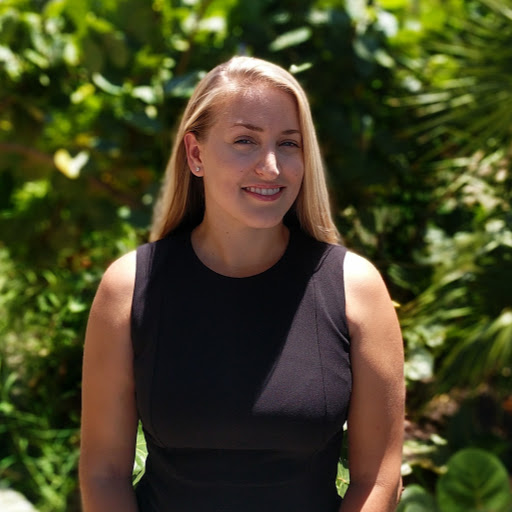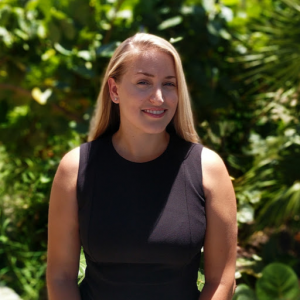 Kiah Treece, Marketing & Real Estate Writer, Fit Small Business
A lot of spa owners just don't have the skills or interest in maintaining an ongoing marketing program. The good news is that a company like Hibu can take marketing efforts off your plate. Their experts will do everything from website optimization to social media management. And since their services are affordable, you're likely to see a solid ROI fairly quickly. If you're interested, talk to a Hibu rep today.
---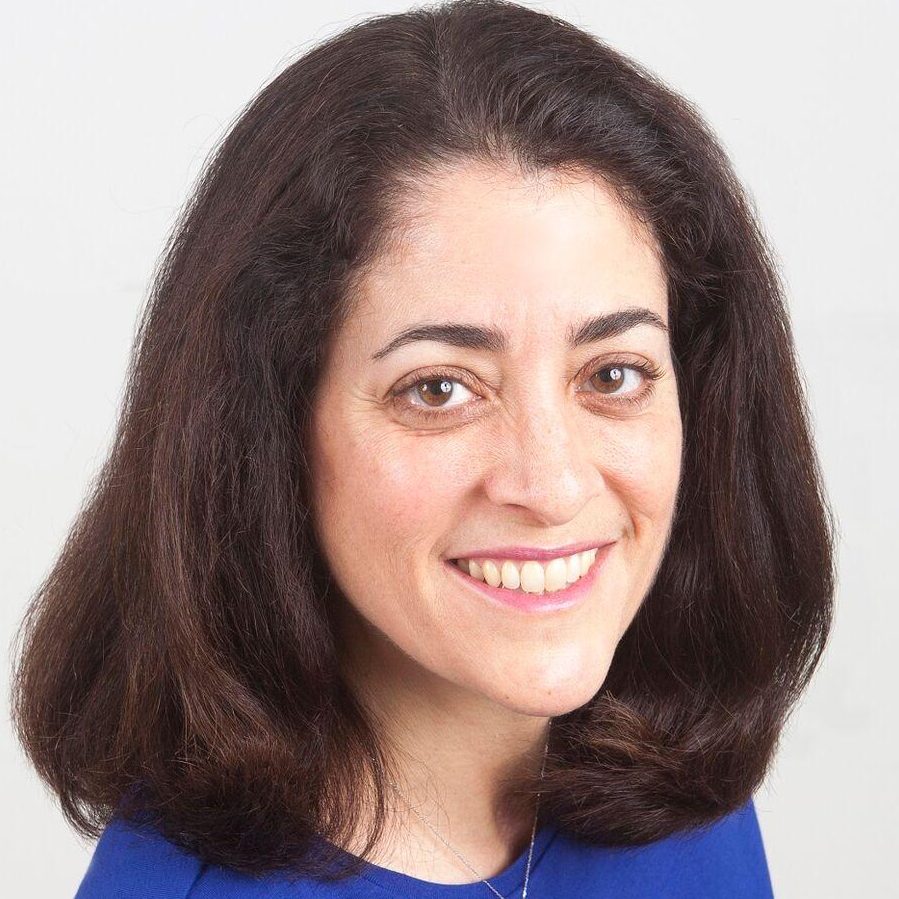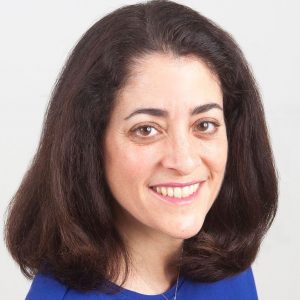 6. Offer a Free or Discounted Manicure
Linda Coss, Freelance Marketing Copywriter, Plumtree Marketing, Inc
Many people are afraid to try a new spa or salon because they don't want to end up with a bad haircut or bad results on their facial. However, a non-threatening service that can be used to get potential new clients in the door is a free blow-out or a manicure.
---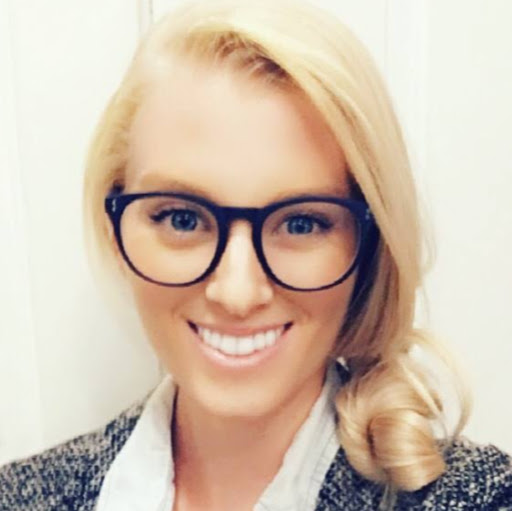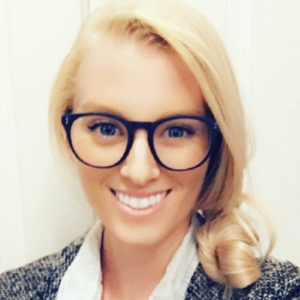 Too many health clubs and spas have confusing websites. The majority of the time, visitors just need to find your operating hours, look up prices, or book a class/appointment. Your website homepage should focus on these core elements, and keep extra details on other pages.
---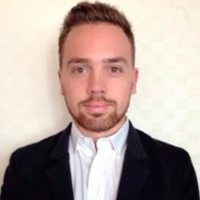 8. Share Video of Your Spa in Action
Anton Eliasson, Marketing Manager, Shakr Media
Video is everywhere these days—in email campaigns, Facebook news feeds, Twitter feeds, YouTube pre-roll ads, Instagram, and digital signage in the public space. To be an effective marketer today is to use visual storytelling. Over 70% of respondents claim that video is better than other content for producing conversions, and adding video to your website can increase customer conversion by 30% to 40%. Video marketing works especially well for spas and health clubs. Use video to showcase clients enjoying a relaxing spa treatment, or post a video explaining the latest massage techniques. However you do it, use video marketing to give your brand some life and soul.
---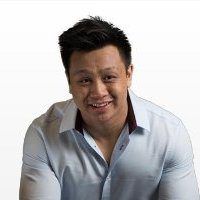 9. Give Away a Prize on Social Media
Kevin Ho, Content Marketing & Partnerships, Wishpond Technologies
One of the best ways to engage and build an audience is to run a social promotion. Social promotions work by giving away a prize that's relevant to your business (a spa gift certificate or basket of local products, for example), and collecting entries from people who want to win.
This works for two reasons. First, you're generating a targeted list of customers who you know are interested in your services. Businesses can then follow up with this list using emails offering additional discounts, and with targeted ads using a Facebook custom audience. Second, you're helping to build your brand's social media presence by increasing the amount of engagement around each post related to the campaign.
---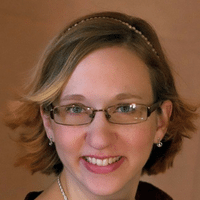 Managing calls and emails from clients wanting treatments can be complicated and take up a lot of your time. Acuity is a free online scheduling tool that lets you create different types of appointments and set available hours for each one. Clients just go online, select the services they want, and reserve an appointment, all without you having to worry about scheduling conflicts. Upgrade to a paid plan to send email reminders; embed a scheduler on your website; and accept PayPal, Square, or Stripe payments.
---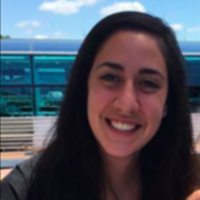 Google advertising is a great marketing strategy for spas and health clubs. You can show an ad for your business to people who are searching for your type of business in the area, exactly when they want it. To make sure you reach the right people, though, use a keyword research tool to discover the words spa-seekers are using the most in Google searches. Ubersuggest is a free tool worth trying, but you can also use Google's Keyword Tool.
---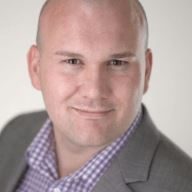 12. Provide Spa Guides on Your Website
Greg Moakes, Content Manager, Left Brain Content
Provide value to potential customers in the form of downloadable guides on your website. These guides should be genuinely helpful and should stay away from selling. Write educational content about products that are alarmingly toxic to your hair and skin, for example, and the natural alternatives you should consider. In other words, focus on value-added content creation.
---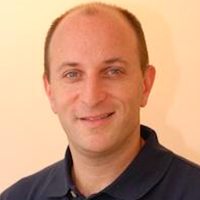 13. Offer Consultations to Local Companies
Glenn Dickstein, Founder & CEO, NeighborhoodTrainers
Offer facial or skincare consultations to local businesses. For example, I like to offer fitness assessments to local companies as a perk for their staff. This allows me to utilize one point person to reach a large group. As a partnership, this also looks like a perk offered through the company, so the company is more likely to promote your facility. The employees at the company will be more likely to visit your business after the promotion.
---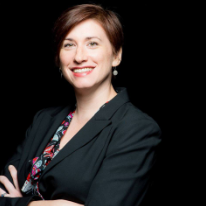 14. Get a Local Phone Number
Ellen Sluder, VP of Marketing, RingBoost
For local businesses, there are two strategies we've seen successfully deployed. One big one is to get a number in the local area code, which brings a level of comfort and familiarity that looks good for your brand. Also, try to make the number memorable by incorporating words into it. For example, use 850-MEDISPA instead of all digits.
Having an unforgettable number is also a great way to empower your current client base to become a referral source. A number that can easily be rattled off from the top of one's mind will perform a lot better than contact information that requires someone to remember a salon name, navigate online, and find the contact information. A custom number accelerates the word-of-mouth process.
---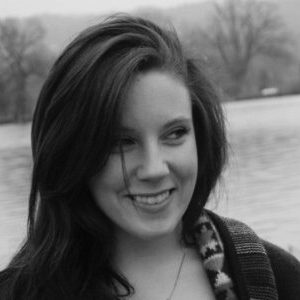 Pinterest has grown rapidly in recent years, and its millions of daily users are quick to "pin" anything that catches their attention. Use Pinterest to your advantage by posting eye-catching photos of your spa and its services, showcasing elements that will increase traffic and grow your business. Build your pins with a little help from a creative mind at Fiverr, starting at just $5—click here to get started.
---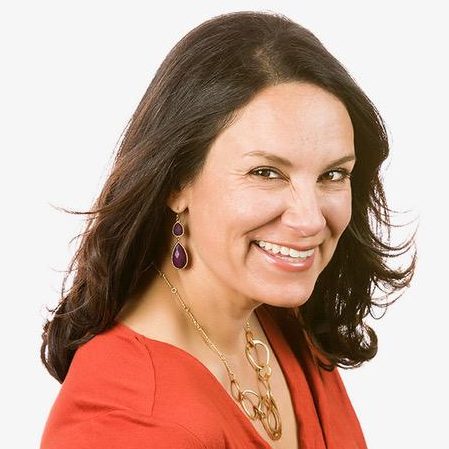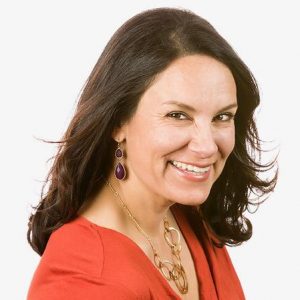 16. Offer Free Services with Gift Card Purchases
Lain Ehmann, Owner, Fastlain
My #1 spa marketing tip is to offer something for free whenever a customer buys a gift card. It can be something as small as an eyebrow wax or as large as a facial, based on the amount of the gift card. That way, you get a chance to wow the customer and turn them into a client for life.
---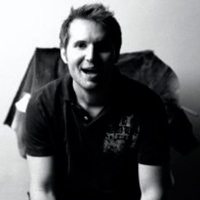 17. Build Relationships with Realtors for Referrals
Christian Adams, Founder, Spotter City
Realtors, more than anyone, know and interact with people moving to the area every day, and are all about referrals. Reach out to realtors and realty groups to host sponsored breakfasts or lunches, then ask them to refer clients to your spa.
---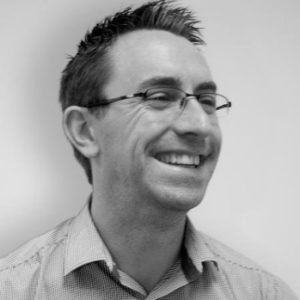 18. Offer Treatment Discounts to Past Clients
Ryan Christie, Head of Marketing, Local Direct Network
It costs a lot less to retain an existing customer than to acquire a new one. Identify clients who haven't visited your spa over the last six months and create an email or direct mail campaign offering them an incentive (such as a half-price treatment) to make an appointment. Direct emails or a flyer delivery are low-cost ways to lure them back. This also gives you the opportunity to mention any new services you have introduced since their last visit. Personalize the emails or postcards with the client's first name and date of their last visit.
---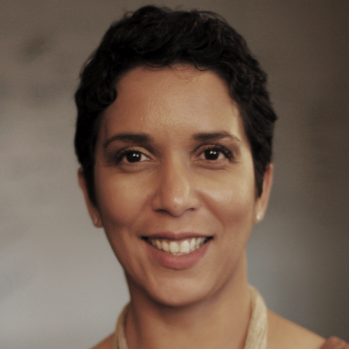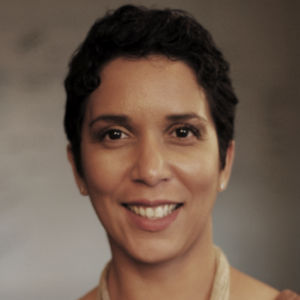 19. Create a Themed Social Media Campaign
Soribel Fernandez, Sales & CRM Director, Blueliner Marketing
Create a social media campaign called "Share your Spa Day," motivating customers and non-customers to share their most relaxing, enhanced moment during a spa day and describe it with one word plus the hashtag #spa. The winner will receive a full day spa special. The goals of this would be brand awareness, social media reach, and special product promotions.
---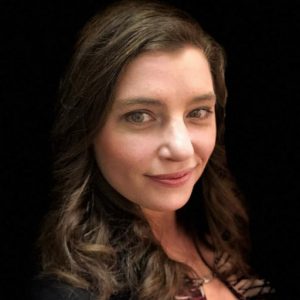 People are more likely to return to a spa they've enjoyed before than they are to visit a spa they've never been to. Keep important client contact information stored and organized by using a CRM like Freshsales, and make sure to regularly follow up with your best clients.
With this free software, you can send highly targeted emails and make phone calls directly from the platform, automatically set reminders after you've made contact, schedule appointments, and much more. Click here to get started for free—no credit card required.
---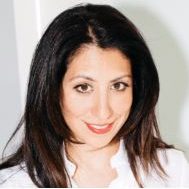 21. Hold a Masterclass with Leading Experts
Cole Hernandez, Founder/CEO, Pink Graffiti
Bring in a well-known celebrity wellness expert—someone who is typically not available to the public—to your spa for a special weekend or week of services and talks. This allows your spa to offer an exclusive and unique experience for your best customers.
---

22. Sign Up for Google My Business
Bryan Pattman, SEO Analyst, 9 Sail
The best marketing idea for a local spa is to focus on your website and local SEO. You need to sign up for Google My Business and start getting reviews from your best clients so that you have a positive online presence. Having your business listed on Google will help people recognize your name, increase the number of calls you get, and boost the visits your website receives.
---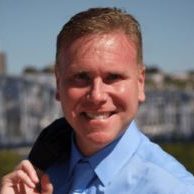 23. Launch Event Nights
Rodger Roeser, Owner, The Eisen Agency
A spa is all about the experience, so getting potential customers to try out your space is critical. One of the smartest programs for any spa is to create a series of event nights where you are able to invite folks who are not necessarily clients. Organize an exclusive "friends of friends" event—like an art show, an essential oil 101 class, or a martini tasting. Try anything that will delight the senses and allow people to actually experience the facility and the people. No selling required. Just send them off with a gift bag and watch the sales roll in.
---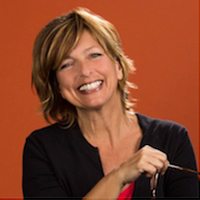 24. Create Headline-worthy Treatments
Madeline Johnson, CEO, Marketing & Public Relations, The Market Council
One of our most successful marketing and PR campaigns included promoting amazing treatments like the Seven-Hour Massage at Townhouse Spa in New York, which made the cover of TimeOut NY magazine; the 24K Gold Facial at the Fairmont Spa in Scottsdale, Arizona; and hosting matchmaking events while offering makeovers at Aqua Beauty Bar in Australia. The idea behind all of them was to create a standout treatment that offered results and made headline news.
---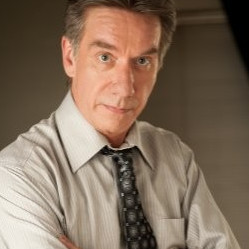 25. Tell People What Makes You Different
Steve James, Marketing, Small Biz, Big Biz
The mistake that many small businesses make is to promote what they do, without telling people why their services are different. Make sure your website amplifies these differences. Also, make sure your social media posts include highlights about these differences, too.
---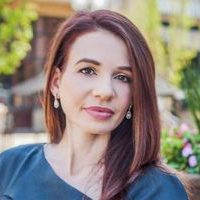 26. Use Eye-Catching Graphics of Your Spa
Nicole Bigar Orban, Owner, Bigar Creative
Say it with a graphic! There are a lot of great design programs out there that cost zero dollars. We love Canva for small businesses. Social media is all about having a scroll-stopping graphic—people are more likely to read your content when you have an eye-catching graphic to grab their attention.
---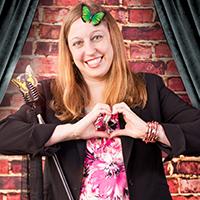 27. Host a Happy Hour or Brunch
Emily Fritz, Marketing Manager, Dio (experiential marketing)
Events, such as happy hours or brunches, help to put your local spa on the map as a destination and keep you top of mind within the community. Events also allow you to collect registration data, so you can follow up with attendees later to offer special discounts.
---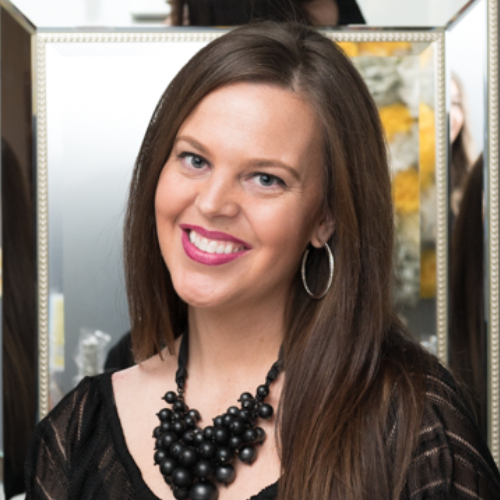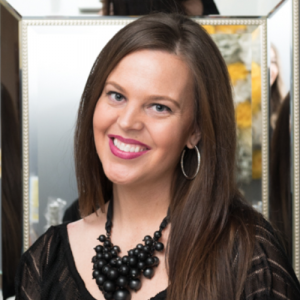 28. Create a Birthday Program
Molly O'Bryant, Owner, A Touch of Lash
You can use a birthday program to help create customer loyalty. Just register your clients' birthdays and offer a treat redeemable during their birthday month—either a product or a percentage off a service.
---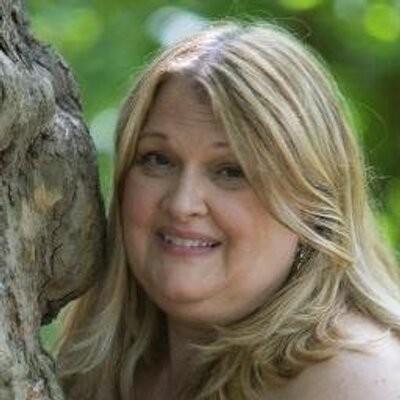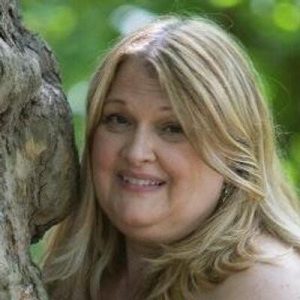 29. Have a Local Publication Feature Your Spa
Samuella Becker, CEO & Founder, TigressPR
Local publications are great places to showcase your spa. A featured article may detail how you began in the business, your expertise, past employment before striking out as an entrepreneur, and what you offer that no one else does. You can even include testimonials from your clients (if they have name recognition or "celebrity" status, that's even better) and promote your namesake product line. The icing on the cake is to have a professional photographer assigned by the publication take pictures of you in the spa performing a service for a client.
---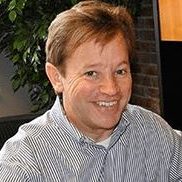 30. Hold a Raffle to Collect Email Addresses
Randy Schrum, President, Visual Impact Group
Discounted spa services are a great way to bring new customers into your spa, but once that discount ends, they'll be onto the next spa offering another discount. We'd recommend offering something that's exclusive to you. For example, you can launch a "free Botox for six months" as a raffle where one select person receives the prize treatment—with some limitations. People enter by giving you their email address, which you can also use to market other services after the raffle has ended.
---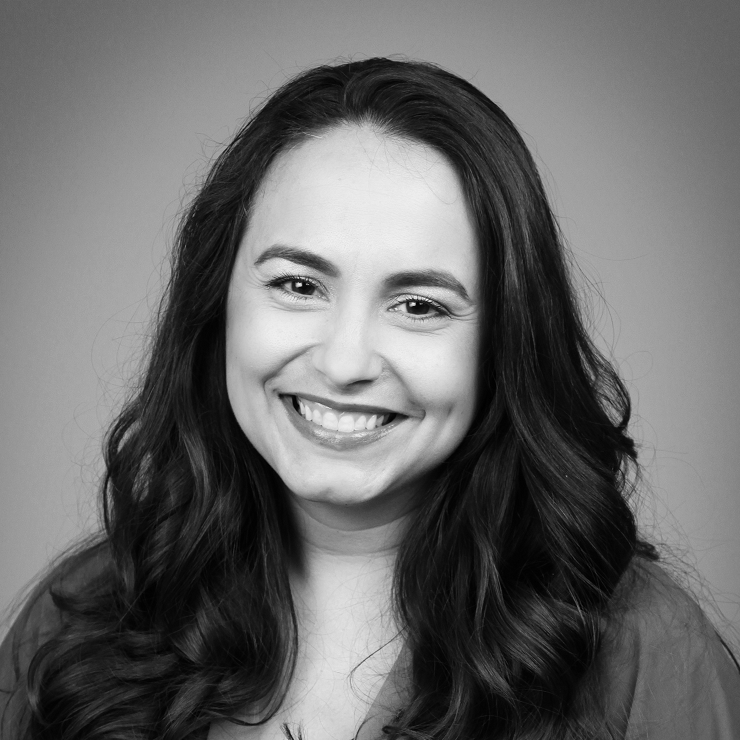 31. Track & Respond to Reviews
Jacy Cochran, Public Relations Director, The Loomis Agency
Spas and salons frequently overlook, ignore, or respond inappropriately to their online reviews. This is a mistake because reviews can have a big impact on your business. A good start is to set up a Google alert for your spa's name so that you can monitor what is being said online about your business. If you get a negative review, reply quickly to the reviewer in a friendly tone. You can apologize for the bad experience or ask the reviewer to contact you directly so that you can rectify the situation. A thoughtful reply can turn a critic into a fan, and it demonstrates a level of customer care that will negate the effects of a bad review.
---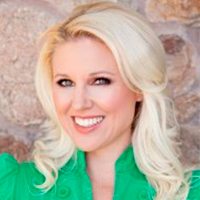 BONUS: Build Your Spa Email List
Emily Dille, Marketing Manager, Arizona Grand Resort & Spa
One of the most effective spa marketing ideas is building your email list. Create a landing page on your website that captures the user's email address in return for a discount or free trial, with an incentive for them to forward the discount to an interested friend.
Once you have built your list, make sure you create an auto-responder series that automatically emails your list on a regular basis with interesting content and case studies of people who have turned their health around by joining your spa. Oh—and be sure to include a call to action to join the club.
---
Bottom Line: Spa Marketing Ideas
Spa marketing is the unique way that you promote, bring visibility to, and increase new foot traffic to your spa. There are different ways to do this, but major strategies include using loyalty programs, special events, optimized websites, and social media to promote engagement. When used consistently and creatively, spa marketing tactics can lead to expanded business, greater brand awareness, and more client referrals.