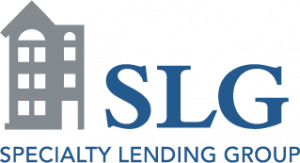 Specialty Lending Group is a hard money lender that offers loans for fix and flip experienced investors in DC, Virginia, and Maryland. They have been in business since 2007. They'll lend up to 70% LTV, and were rated 5 stars based on 1 Facebook Review.
Lender Information
Specialty Lending Group Rates & Terms
Types of Properties
Non-Owner Occupied
Single Family Investment Property
Multi-family
Condo Conversion
Commercial Property
Retail, Office and Mixed Use
Loan Amount
Up to $1 million
LTV
Up to 70%
Interest Rates
Varies per borrower and project
Lender Fees
Varies per borrower and project
Loan Terms
3 to 24 months
Minimum Qualifications/Documentation
Good credit
Capacity to pay

Time to Funding
2 weeks or more
Other Financing Available
Hard Money Loans
Bridge Loans
Private Flexible Loans
Condo Conversions
Long Term Loans
Just Missed Bank Financing
Land & Ground Up
*Exceptions may be granted. Lender information is updated often, however exact lender terms may have changed.
Popular Hard Money Lenders 2019
| Lender | Best For |
| --- | --- |
| | Investors who want competitive rates and fast funding for residential fix and flips |
| | Landlords wanting to refinance or grow their rental portfolio |
| | Short-term investors looking for a good residential fix-and-flip hard money loan option |
| | Investors who want great customer service with a local bank feel from a 44-state lender |
| | Fix and flippers who want an alternative to LendingHome, but with a commercial component |
States Currently Lending In
DC, Maryland, Virginia
Work For Specialty Lending Group? Claim This Page.