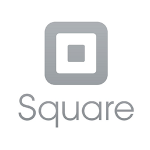 Square Capital is a lending service that provides short term loans to small businesses who already use the Square service to process credit card payments. People typically think of Square as a credit card processing company; however, in this article we will be focusing on the company's lending service.
Want to know the top lenders for small business? Read our Square Capital alternatives guide.
Summary of Square Capital User Reviews
What Square Capital does well:
Customers who gave Square Capital positive feedback were happy with the lenient requirements and the quick processing of their loans. The majority of users said they immediately got the cash advance within 24 hours of their loan approval.
What Square Capital does not do well:
Customers who gave Square Capital negative feedback complained about the company's lack of customer support. Users of the service also complained of the high APR.
Most Helpful Positive User Review
"In 4 months of using Square, my first Square Capital was $30k+. The funds were in my account the next day. I was offered a second capital after paying about 70%. I'm expecting a third offer in a few months. I highly recommend Square!"

— Geo
Most Helpful Negative User Review
"My first square loan went well. I have virtually paid it off but have been denied a new loan and am puzzled as to why. Annual card volume of about 240k. Very frustrated that you cannot speak to anyone at Square Capital on the phone or to anyone with decision making authority. We are a seasonal business and I've tried to impress that upon them. Maddening trying to have any type of discussion other than boilerplate emails."

— Tom Cargill
Square Capital Pricing
Square Capital allows small businesses to borrow anywhere from $1,000 to $100,000. Many details are not publicly accessible. However, most users said their average APR is somewhere between 30-35%. The repayment process is different for each user, and they can have anywhere from an 8-15% repayment rate.
| | |
| --- | --- |
| Borrowing amount | $1,000- $100,000 |
| Fixed Fee | 1.1 to 1.16% of loan amount |
| Annual Percentage Rate | 30-35% |
| Payment Length | Max of 18 months |
Square Capital Fee Estimates
Below is an estimate of how much you'll be able to borrow through Square Capital based on your daily credit card sales. Note that these are our own estimates based on the publicly available data, but Square hasn't provided or confirmed these numbers:
Advance Amount

Amount You Have
to Pay Back

Estimated Daily Sales
You Need to Make to Qualify

$2,000

$2,260

$68

$5,000

$5,560

$171

$10,000

$11,300

$342

$25,000

$28,250

$856

$50,000

$56,500

$1,712
Square Capital Features
No application or closing fees
No fees for early repayments
No compounding interest
Useful Square Capital Resources
Square Capital Loans & 4 Top Alternatives for 2018 – Learn about Square Capital financing and other working capital alternatives that work for businesses.
Fast Business Loans: Where to Get a Quick Business Loan in 2017 – In this article, we're going to review the three best providers of fast business loans: OnDeck, Kabbage, and Fundbox.
Easy Business Loans: What Are the Best Easy Financing Options for 2017 – In this article, we review the three best places to get easy business loans in terms of funding amounts, application process, qualifications for approval, and funding times.
Merchant Cash Advance: The Small Business Owner's Guide – Learn about merchant cash advances and how it can possibly help your business.
Merchant Cash Advance vs Business Loan: What's Best for Your Business – To help you decide between a merchant cash advance vs a business loan, we compare and contrast the two, including a detailed example of each financing option.
Square Capital Video Overview
This video shows how Square Capital can help you grow your business.
Popular Integrations
When choosing a financing solution, it's important that it integrates with other applications your business is currently using. Here is a list of some of Square Capital's popular integrations.
Táve
Chargify
Breezeworks
Worksmith
Jobber
Hiveage
17hats
SumAll
IFTTT
Commerce Sync
TaxJar
SHOGO
Compare Square Capital Competitors
Not sure if Square Capital is the right fit for you? Read our short-term loan comparison guide or check out one of these three Square Capital competitors.