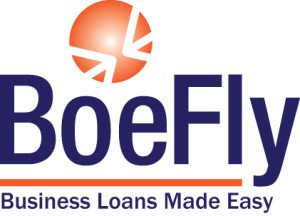 BoeFly is an online platform for finding banks and financial institutions to lend money to businesses. While the platform can be used to find many types of financing, it has developed a reputation for being a great place to get a loan to start, buy or grow a franchise. I had a chance to interview the co-founder and CEO of BoeFly, Michael Rozman. The following Q & A is constructed from my notes and do not represent his exact words.
Find Franchise Opportunities That Match Your Preferences at Franchise Gator
Definitions (common sense definitions, which while not technically precise, will help you understand the interview)
Franchisee – The small business owner of one or multiple franchise locations.
Franchisor – The owner of the franchise brand (think Jamba Juice) which licenses the right to open franchises under their name.
Accepted Franchisee –  A person that has been approved to become a franchisee by a franchisor to open a franchise in a certain territory, pending certain conditions being fulfilled, such as obtaining financing.
---
How difficult is it to find financing to start a new franchise?
We find most accepted franchisees with good credit history that are working with a quality franchisor are able to get financing. While reducing down credit quality to a FICO score is over simplification, a person with a score of 680 would fit the description of a person with a good credit history. However, we see many loans to business owners with much lower credit scores.
Unfortunately, this is not the experience of many loan applicants.  Many people go into their local bank to find financing. Each bank has different criteria on who they will lend to. Often, the lending officer will know that the bank will not lend to an applicant before they ever submit an application, for instance because the franchise brand has too few open locations. However, the loan officer is not allowed to pass along this information to the applicant for regulatory and compliance reasons. This results in lots of wasted time and effort.  The BoeFly platform solves this problem in a couple different ways. A business submits its information to BoeFly and we match the borrower with the right lenders out of pool of thousands.
What are some of the reasons a bank might not want to finance a loan to start a franchise?
All lending institutions want to have a high degree of confidence that the borrower will pay back the loan. With existing businesses or franchises, there is a financial history to help make that decision. With a new franchisee, the lender tends to very carefully consider the history of the franchisor in launching new franchisees. Lenders consider factors including  the number of franchise units, the time in business of the franchisor, and the success rate / revenues of their franchisees.  For example, some banks will not consider financing a startup franchisor that doesn't have 500 existing units. If you're looking at starting a franchise, you can find these numbers in the Franchise Disclosure Document which can be obtained by asking the franchisor.
I should mention that a very large portion of loans to start new franchises are SBA loans. These loans are made by a lending institution, however, are partially insured against default by the Small Business Administration.
Are there some franchise businesses that are not bankable?
Yes. It's very hard to get financing for home based businesses or franchises that have startup costs below $15,000. An example might be home-based travel service This doesn't mean that it is a bad business, just that it's not one banks want to fund. In these cases, you might find the franchisor willing to finance the franchise fee costs. Generally speaking, franchisors do not directly provide financing.
How involved are franchisors in helping accepted franchisees get loans?
It varies tremendously. There are some franchisors that take the philosophical position that financing is the responsibility of the accepted franchisee. There are others, such as Jamba Juice, which actively educate franchise candidates who are considering joining the brand and accepted franchisees alike about their financing options.  In the case of Jamba Juice, they go several steps beyond education. They pay for their accepted franchisees to get "bQual" credit report and subsidize the cost of using the BoeFly platform to find financing. When researching which franchise to start, I would strongly recommend researching what help the franchisor provides in finding financing.
What are the typical loan sizes, interest rates, and terms to start a franchise?
On the BoeFly platform, we are seeing the majority of loans in the $100,000 to $500,000 range. As these are often SBA loans, the maximum interest rate is set by the SBA.  Lenders tend to charge the maximum, or very close to maximum, rate that the SBA will allow. Depending on the size and length of the loan, the interest rate will often range from 5-6% for variable rate loans. The term of these loans ranges from 7 to 10 years range.
Michael Rozman, CEO and Co-founder
Mike Rozman is CEO and co-founder of BoeFly.com, the online marketplace connecting business borrowers with 5,000+ lenders. Mike is passionate about helping small business owners most efficiently secure competitive financing to start a business or grow an existing business. He's been committed to bringing innovation to the franchise industry so brands can successfully address the unique capital access needs of their new and existing franchisees.
Previously, Mike was the president and co-founder of Edgeware Analytics, the company that served as the founding platform for BoeFly. Prior to starting Edgeware in 2003, Mike was a Vice President at JPMorgan Chase in its Global Bank.
Mike earned a dual-MBA from Columbia Business School and the London Business School and a BS from Boston College.
Mike serves on the International Franchise Association's Supplier Board and in 2013 became a Certified Franchise Executive.
Find Franchise Opportunities That Match Your Preferences at Franchise Gator