Many veterans develop the skills and leadership ability in the military that they need to start their own business. There are a wealth of resources available to veteran entrepreneurs. We've compiled a list of 25 startup resources for veterans ranging from financing providers to training and mentorship opportunities—even programs that result in an educational certificate.
If you are looking for small business loans for veterans, there are many loan programs designed to better serve veterans and their families. To qualify for a loan, you'll need to meet some minimum requirements, such as having a personal credit score above 650, a down payment of 10% or more, and a demonstrated ability to repay the loan.
As an alternative to startup business loans for veterans, entrepreneurs who have at least $50,000 in a retirement account can use that money (without paying early withdrawal penalties and taxes) to fund their business through a rollover for business startups (ROBS).
Startup Resources for Veterans
The 25 best startup resources for veterans are: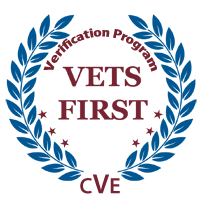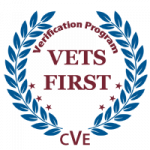 The Office of Small & Disadvantaged Business Utilization (OSDBU) has a verification process that allows veteran business owners to be listed in the Vets First Directory. Once listed, your business can qualify for certain government contract processes that are reserved for veteran-owned businesses. This certification can also be important for qualifying for certain types of veteran financing programs.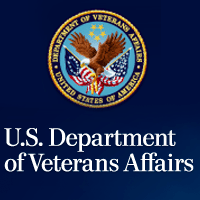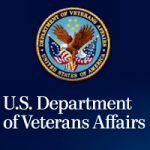 Additionally, the OSDBU operates a Veteran Entrepreneur Portal (VEP) that provides information and guidance on doing business with the U.S. Department of Veterans Affairs and other government agencies. This portal also provides step-by-step guides for all the OSDBU's verification processes as well as other helpful information for veteran-owned businesses, including resources for starting a business and finding financing.

StreetShares is committed to providing low-cost small business loans for veterans. Loan amounts range from $5,000 to $250,000, with repayment terms from three to 36 months and APRs as low as 7%. To be eligible, you'll need one year of business operations and at least $25,000 in annual revenues. You can apply online in minutes and, if approved, receive funding within a few days.
However, StreetShares does more than just lend to veteran-owned small businesses. Through its Veteran Small Business Award Grant Program, the StreetShares Foundation gives cash awards to veteran-owned businesses. To qualify, submit a video pitching your business along with an application consisting of your business idea, the use of funds, some background information, and how your business will influence the veteran community.
StreetShares selects the top eight to 12 finalists each year and shares them on its website for the public to vote on. The top four businesses will receive cash awards of $15,000, $6,000, $4,000, and $2,500. This is not a loan and your business will never have to pay it back.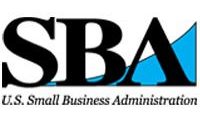 The Small Business Administration (SBA) offers SBA Express Loans (a subset of the SBA 7(a) loan program) up to $350,000 with an expedited approval process. These SBA loans can be used for a variety of business needs, including working capital, inventory, and real estate purchases. SBA Express Loans have interest rates ranging from 10% to 12%, and terms up to 10 years (25 years for real estate and equipment purchases).
The Veterans Advantage waiver offered by the SBA allows veteran-owned businesses to receive these SBA Express Loans without requiring payment of the initial loan guarantee fee. This is a significant savings for the veteran-owned business, as the guarantee fee can be as much as 3% of the guaranteed portion of the loan.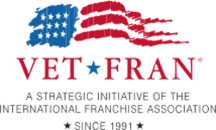 VetFran provides a host of resources with the mission of helping veterans and their spouses get access to franchising opportunities. VetFran's website helps veterans determine whether or not a franchising opportunity is right for them, and which types of franchises might be a good fit. You can become a member of this network of over 650 franchise brands and other partners. These network companies provide financial discounts, mentorships, and training to veterans who own a franchise or want to buy a franchise.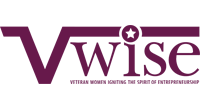 V-Wise is an SBA-sponsored training program that educates women veterans on entrepreneurship and small business management. This three-phase program is comprised of a 15-day online course, a three-day entrepreneurship training event, and ongoing mentorship, training, and support. V-Wise is a great networking opportunity as it attracts other business owners and entrepreneurs from around the country.
The program costs a nominal $75. Hotel accommodations, all meals except one, and books and program materials are entirely covered. You are responsible for travel to and from the three-day event.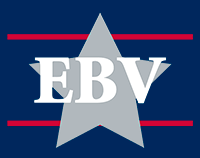 The Institute for Veterans and Military Families at Syracuse University started the EBV program with the goal of creating entrepreneurs by the end of the three-phase program. EBV offers three different training programs for veterans: the EBV Accelerate program, the traditional EBV program, and the EBV Families program. Travel expenses, lodging, meals, program materials, textbooks, and all other costs are covered by the program.
The EBV Accelerate program is a three-phase boot camp designed to give veterans the tools they need to get their business started. The first phase is a two week online instructional session, followed by a three-day residency in phase two during which veteran-entrepreneurs will create an action plan for their business. The third and final phase of this program involves ongoing support to aid the growth of your business.
For veteran-owned businesses that are already in the early growth phase, the EBV program is another three-phase bootcamp to educate and motivate veteran business owners. The first phase consists of a 30-day online course based on basic business skills, and is followed by a nine-day residency during the second phase. The residency provides more than 80 hours of instruction and connects entrepreneurs from around the country. The final phase is an additional 12 months of support and mentorship.
The EBV-F program is structured similar to the EBV program and consists of three phases: a 30-day online course, a nine-day residency, and 12 months of ongoing support. The difference is that the EBV-F program is extended to include the families of veterans and not just the veterans themselves.

Bunker Labs is an incubator for veteran-owned startup businesses that offers three different programs to assist veteran entrepreneurs. These programs include an online launch lab to assist with business ideation, a six-month business incubator, and an invitation-only monthly CEO meeting for businesses that are achieving high-growth and can benefit from mentoring.
The Bunker Labs incubator will provide you with office space for six months, where you can work on your business, talk to a network of fellow entrepreneurs, obtain mentorship and professional development, and access capital from investors. There are roundtable conversations, networking events, and a speaker series designed for the businesses in the program.

The SCORE Foundation has a network of over 13,000 volunteer mentors, trainers, and partners. Through this network, and as part of their Veteran Fast Launch Initiative, SCORE provides numerous resources to veteran-owned businesses. Resources offered by SCORE are free, and include business workshops, one-on-one business mentoring, business calculators, templates, and spreadsheets, and a host of other business-related resources in its content library.
There are 320 SCORE chapters located nationwide. You can visit your local SCORE office to learn more about local mentoring and seminar opportunities in your area, or browse through the offerings on the SCORE website.
The PenFed Foundation provides service members, veterans, and their families with the skills and resources they need to build a strong financial future. The Veteran Entrepreneur Investment Program offers opportunities for development, seed capital funding, and a platform to grow by encouraging veteran entrepreneurs to support other veteran entrepreneurs through their successes.
Additionally, PenFed Foundation's Female Veteran Entrepreneurship Fund focuses on providing funding, female representation in the investment process, and an opportunity to empower those entrepreneurs to lift other female veteran entrepreneurs as part of the Veteran Entrepreneur Investment Program.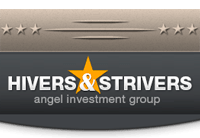 Hivers & Strivers is an angel investment group that specializes in funding startups that are owned and operated by veterans and military academy graduates. Hivers & Strivers provides an average of $250,000 to veteran-owned businesses in the startup phase of their business endeavor in exchange for an equity stake in their company. To inquire about funding from Hivers & Strivers, you can submit information about your proposed business venture to them through a form on their website.

The U.S. Department of Veterans Affairs runs a Vocational Rehabilitation & Employment (V&RE) Program for veterans who have become disabled as a result of their service. The seriousness of the service-connected disability determines the amount of funding you can receive. Veterans can receive grants for the purchase of inventory, supplies, licensing fees, and essential equipment. Applicants must submit a complete business plan before they can be considered for funding.
If you need assistance creating your business plan, we recommend using business plan software like LivePlan to make drawing up a business plan easier. LivePlan has many templates and examples to choose from, and it offers a 60-day money-back guarantee.
Vets in Tech is focused on helping veterans reintegrate by connecting them with technology businesses. For veteran tech entrepreneurs, Vets in Tech offers mentorship and resources to assist you with building your tech business into a high-growth technology company. These resources include various workshops, events, a one-day boot camp, and the opportunity for office space in seven major cities across the United States.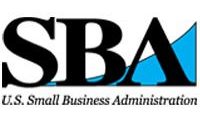 The SBA-run Boots to Business is a training program that is part of the U.S. Department of Defense's Transition Assistance Program. Boots to Business provides entrepreneurship training to veterans, beginning with a two-day introduction course on entrepreneurship and continuing with a rigorous six-week, instructor-led course at a local university. The curriculum includes business concepts (e.g., accounting), the knowledge required to develop a business plan, and information on other SBA resources available for veterans.

The System for Award Management (SAM) is a government-run, online portal where all businesses must register if they want to do business with the federal government. All registered vendors show up on the data list through SAM, where government employees do searches to determine vendor eligibility for new contracts. If your veteran-owned business plans to bid for government contracts, or apply for a federal loan or grant, make sure you've registered your business on SAM.

The SBA, through the Office of Veterans Business Development, offers counseling, mentoring, and training for veterans starting a business. Among the services provided are business plan workshops, concept assessments, and other business-related trainings. These services are offered through 15 participating organizations in outreach centers located throughout the United States. You can access these services by visiting or contacting the outreach center nearest to you.

The Veterans Business Resource Center (VBRC) is a central hub that connects you with various other resource sites, including SCORE free training webinars and Boots to Business events for veterans. Additionally, the VBRC provides access to assistance with marketing plans, financial analysis, business strategy, and government contracting. The VBRC will also provide on-site consulting services, for a sliding-scale fee, to help veterans with things such as setting up QuickBooks or vetting a business idea.

The Coalition for Veteran Owned Business (CVOB) is an advocacy group for businesses owned by veterans and their spouses. The CVOB is a free service that promotes veteran-owned businesses through business-to-business (B2B) product awareness. You must register your business to be a part of their database, which is shared with corporate partners. Once you are signed up, you will be given opportunities to network with corporations that want to help grow veteran-owned businesses.

The National Veteran Small Business Coalition (NVSBC) is an advocacy group for veteran-owned businesses. As a veteran, you can join the association and receive member benefits for an annual fee of $295. Member benefits include training programs, brand exposure through the NVSBC network, and reduced rates for NVSBC events and other services.


The Patriot Boot Camp is a free resource that provides in-depth entrepreneurial education through live events and mentorships. The primary program offered by Patriot Boot Camp is a three-day intensive entrepreneurial training course. Patriot Boot Camp is open to all active duty service members, veterans, and military spouses. These events are offered at locations throughout the company, and are free of charge to participants.

American Corporate Partners connects post-9/11 veterans with hand-selected mentors for a 12-month period for free. These mentors help veteran entrepreneurs make connections in the business community to aid in the start or growth of their business. Mentors are matched based on their familiarity with your business, industry, or your specific needs.
Additionally, American Corporate partners hosts a number of workshops and webcasts aimed specifically at veteran business owners. The services offered by American Corporate partners are also available to military spouses, with additional support for women entrepreneurs who are veterans or spouses of veterans.

GovCon Ops is a private veteran owned and operated consulting business that aims to help other veteran-owned businesses with government contracts, both pre-award and post-award. Veterans pay to receive schedule writing services. GovCon Ops provides general guidance and direction to simplify the process of finding the right government contracts to grow your business through contract advisory, audit and assurance, compliance, and strategic business development.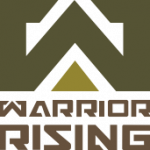 Warrior Rising offers veteran business owners instruction, mentoring, funding assistance, and guidance on reconnecting with your community. To begin working with Warrior Rising, you will complete an intake interview that will help you decide your next steps, whether that be attending the Warrior Academy or a review of your business plan.
The Warrior Academy offers instruction based on your military training and utilizing those skills towards your business. Beyond the instruction issued through the Warrior Academy, Warrior Rising also offers one-on-one mentorship to help you with any roadblocks you are encountering, and guides you through the process of finding funding for your business. Additionally, as part of Warrior Rising, you will have access to the Warrior Community, allowing you to connect with other veteran entrepreneurs.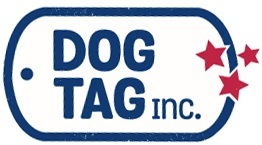 Dog Tag Inc. offers a five-month fellowship program to veterans with service-connected disabilities, military spouses, and caregivers. Participants will earn a Certificate in Business Administration from Georgetown University through a curriculum that consists of seven courses in accounting, management, corporate finance, marketing, and entrepreneurship. Additionally, there are a series of workshops and learning labs aimed to develop the soft skills necessary to be a successful entrepreneur.


Next Step Transition to Business is a two-week intensive course offered by the Tuck School of Business at Dartmouth College. The program provides professional development and leadership skill building activities. The courses are taught by the same faculty that teach the MBA classes at Tuck, giving you access to some of the best instructors in the country.
The course is offered on a sliding scale, with admission ranging from $2,500 to $5,000. Post-9/11 veterans can use G.I. Bill benefits to pay for admission, and financial aid is available based on need and access to other resources.
Bottom Line
From helping to build the skills successful entrepreneurs need, to offering programs that make sure veterans have access to capital, there are a lot of startup resources for veterans available. Many of the resources we've listed offer multiple means of assisting veteran business owners achieve success, including mentorship, trainings, webinars, and financing opportunities.