Several years ago, my business partner worked for a foreign technology company as their sole employee in the United States. He needed to have a single person office at a good New York City location.  Additionally, the company did not want to take out a long-term lease. They were still figuring out their US strategy. Hiring more US employees or eliminating a local US presence were both possible within the next 12 months. Finding the right office space was difficult. My business rented a single person private office in Times Square from Regus. Regus is one of the largest providers of temporary office space in both the United States and globally. They have over 1,000 office space locations in the United States and 2,600 worldwide.
Fit Small Business previously named Regus the Best Temporary Office Space Provider. Recently, we had a chance to speak with Stephen Farley, the US CEO of Regus. The following Q & A is reconstructed based on my notes and should not be taken as a verbatim transcript.
Click Here to get our FREE Google advertising guide and discover the 6 steps you can use to show up #1 in Google search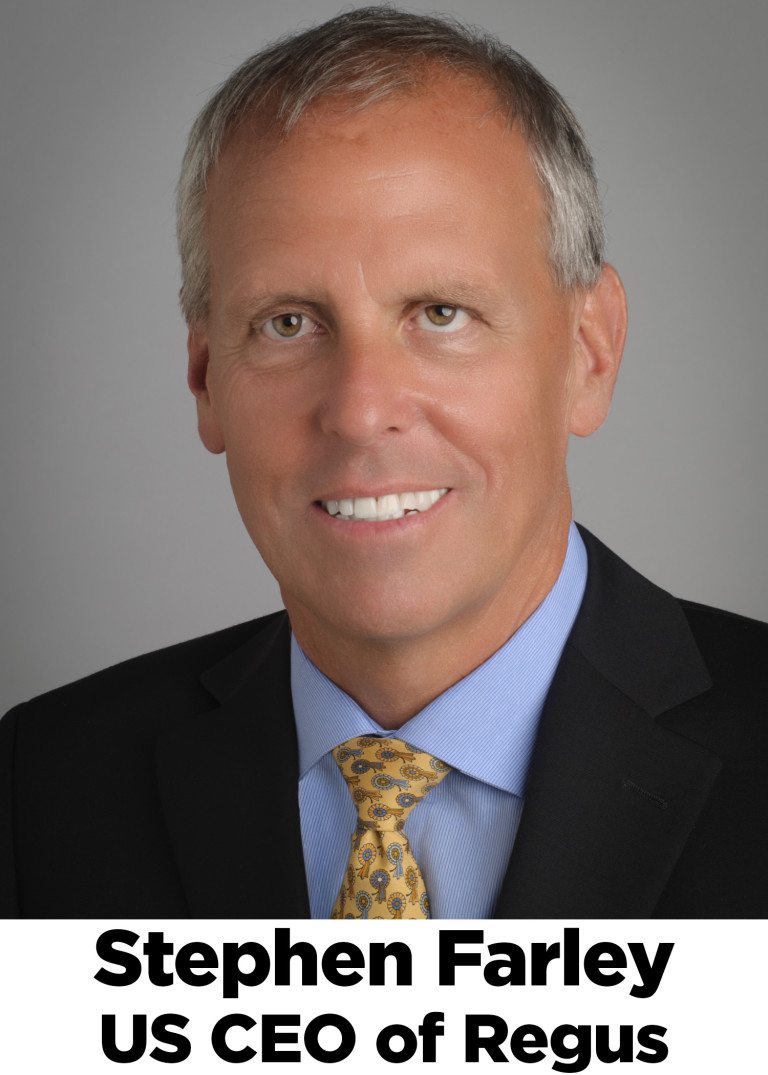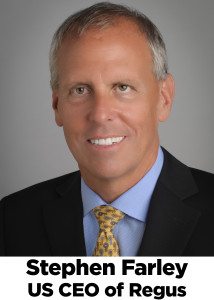 Who does Regus serve?
Regus serves everyone from one person businesses that needs a place to hold an important presentation to Fortune 500 companies that want to provide a comfortable environment for their mobile workforce. We offer a wide range of solutions from private offices to shared co-working spaces. In a single location, we can accommodate both a financial advisor that needs absolute privacy to a technology company that wants to foster an atmosphere of collaboration with an open floor plan. All told, we have around 2 million people using our office spaces in different capacities. Our typical tenant has 2-3 people at a location and stays with us for 8 months.
Are startups a big portion of your clients?
I estimate around two-thirds of our clients are early stage companies.  There are a number of reasons why an early stage company might choose Regus. In some cases, they may need an office space for professional purposes, to present more effectively to investors, clients, and potential employees. Or, perhaps they are growing too quickly to have a static space. Another situation we run into, are companies that want to access talent outside of where the founders are located. For example, a company located in Atlanta may want to access programming talent in Boston. We give these companies the option of both a remote and professional work environment for their telecommuting employees.
You mentioned technology companies. Do you charge for internet bandwidth?
We include broadband internet in our base pricing. Over the last six months, we have been moving to an all inclusive pricing model. Our base pricing includes internet, phones, free coffee, access to a kitchen area, and a receptionist to answer calls and greet visitors. We want the pricing of our services to be easy to understand. They are primarily influenced by location, number of employees, and type of office. For example, space in the Chrysler building in New York City is going to be more expensive than a location in the suburbs of New Jersey. A private office for 3 people is going to be more expensive that having the people in open space shared by multiple companies. You get the idea.
What services are the most and least popular?
The majority of clients renting office space take advantage of our receptionist services. We can forward calls to whatever number the company requests. On the other hand, most of our clients don't use the phones we provide. Clients are using their cell phones or video calls with services like Skype. Over the last few years, we have seen a major decline in the demand for video conference rooms.
How does the cost of using Regus compare to leasing commercial office space?
Once you include the costs of having a receptionist and having a kitchen, I think we come out much cheaper than the cost to lease an office in a similar location. And, the business does not have to get locked into a long-term lease. Our typical tenant stays with us for 8 months.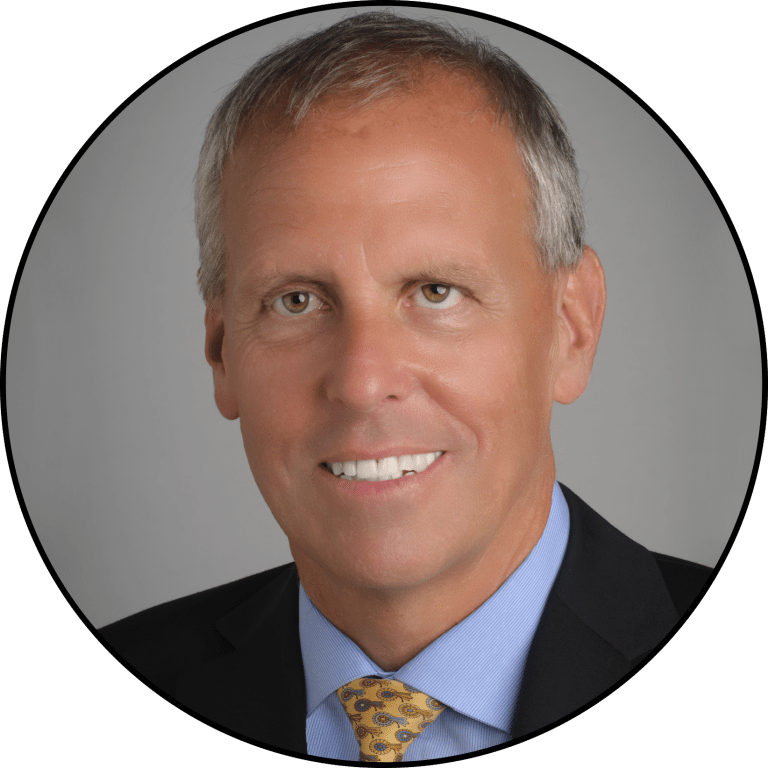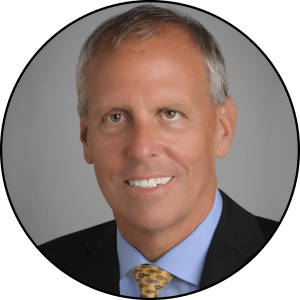 Stephen Farley
Steve joined Regus as CEO – North America in December 2013. Prior, he was President of Yankee Candle for seven years where he managed six different businesses. He has extensive retail experience as he was EVP Merchandising and CMO of Bombay Co and JCP/Payless ShoeSource, respectively. He began his career in the NYC advertising world working for agencies like Saatchi and Saatchi and NW Ayer. Steve is an MS graduate of Rutgers University and hails from the great state of New Jersey. After asking her four times, his lovely bride of 26 years finally said yes and they now have two beautiful children living in NYC and China.
Steve is an avid sports enthusiast, from bungee jumping, skydiving, scuba, fishing to basketball, tennis, softball and whatever comes along.
Click Here to get our FREE Google advertising guide and discover the 6 steps you can use to show up #1 in Google search