Investing in the stock market can be challenging and rewarding if you know what to do. There are some basic parameters you need to follow to avoid making harmful decisions. We spoke with the experts who shared their stock market tips to help new and existing investors make the right trading and investing moves.
Below are the top 25 tips for investing in stocks, straight from the pros:
---
1. Invest in an Index Fund Instead of Individual Stocks

Depending on your goals, investing in individual stocks may be more trouble than it's worth. Choosing index funds in a specific sector can provide your portfolio with the tilt you want, but with fewer dramatic swings. There are three criteria that can be leveraged to help guide fund choice. The most discussed is "expense ratio," where lower means fewer fees to you. The second is the number of stocks in the fund. The higher the number, the more diverse the fund. Just as important is "total assets" under management. The more assets, the more other people also agree this is a great fund. When comparing two mutual funds, I'll line up these three criteria for funds in the same category to make an informed decision.
---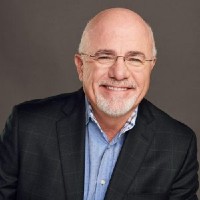 2. Consider Mutual Funds for Minimized Risk
Dave Ramsey, Finance Author, DaveRamsey.com
If investing in single stocks may be too risky for you, consider investing in good growth stock mutual funds. Mutual funds are a simple, even boring, investment plan, yet they work well for most people. Of course, all investing requires a degree of risk; there really is no sure thing. But mutual funds are a great balance of reasonable risk and excellent returns. They have built-in diversification that will keep you from putting all your eggs in one basket.
---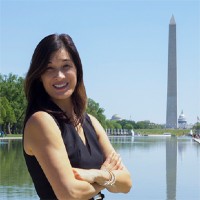 3. Don't Time the Market
Marguerita Cheng, Chief Executive Officer, Blue Ocean Global Wealth
One of the most common mistakes in stock market investing is trying to time the market. Time the market, or "market timing," means trying to figure out the best time to get in the market, or invest. It also means the best time to get out of the market, or sell. It's not easy to be right on both ends. It can be unsettling to experience market volatility, so that's why it's important to understand the difference between savings (which are more stable) and investments (which can be more volatile). It's the time in the market that is more important, not necessarily timing the market.
---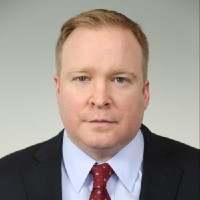 4. Establish Your Goals & Objectives Prior to Investing
Lou Haverty, Chartered Financial Analyst, Financial Analyst Insider
Every investor should try to establish what their goals and objectives are prior to investing. There isn't necessarily a wrong objective, but it's more important to understand your goals because that will help drive your decisions. For instance, if you plan to regularly trade in and out of stocks, you might be better off opening an IRA account so you don't have to pay taxes on your trades. If you plan to be a long-term investor, taxes won't be as important of a factor and you could hold your account in a taxable or tax-free account.
---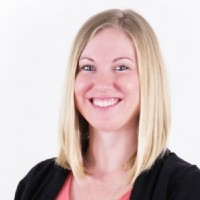 5. Learn the 5 Components of Stock Trading
Danielle Shay, Director of Options Trading & New Trader Specialist, Simpler Trading
Trading has to be based on a specific rule set and trading plan. You start by learning the five components, mastering them, and then sticking with what works. These five components are:
Setup: A reason to get into the trade. A setup is a high probability chart pattern that has proven through time to work often. Learn to recognize your setups, and track them to tell you how consistent they are.
Strategy: A defined way to trade the setup. With each setup must come a way to trade it. All a new trader needs to do is master one strategy in combination with a setup.
Entry: Where do you have an edge on your entry? Your entry can sometimes make all the difference. Entering too far from your stop point will ensure that you can't sit through heat when it happens.
Stop: At what point is your trade idea not working out? Before you enter any position, you should know where your stop is. What method do you use to place your stop?
Profit target: Where do you intend to take profits? Just as you know where you'll exit when things go wrong, you should also know where you want to exit when the trade is moving in your favor.
---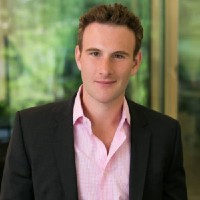 6. Have a Balance of Low-, Moderate-, & High-risk Investments
Jacob Dayan, CEO & Co-founder, Finance Pal
Diversify your portfolio with a healthy balance of low-risk, moderate-risk, and maybe some high-risk investments. Play it safe with the majority of your investments in tried and true stock options that always return a profit, and continue to invest in them. Now the profit margin may not be massive by any means with these, but it's a safe bet that long-term investment will yield a healthy ROI. You should also invest in some moderate-risk options that show some promise of yielding a greater ROI percentage than the safer and more stable stock options. It is important to be careful and do some research on these investments, and try to get a sense of if it's worth investing in. This is especially true for the high-risk investments.
---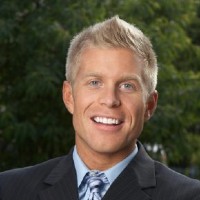 7. Think Long Term When Investing
David Rae, President, DRM Wealth Management
When investing in the stock market, you have to think long term and avoid the temptation to check your portfolio several times per day. All this will do is waste your time, stress you out, and increase the odds that you will make a big mistake and sell at the wrong time. Plan to set up automatic contributions to your investment so you can buy more investments no matter where you are.
---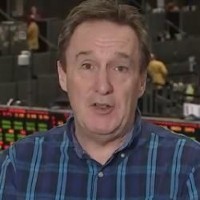 8. Look for Value Stocks to Buy
Tim Biggam, Options Analyst,Trading Tips
Over the long run, value stocks outperform growth, so look for stocks trading at relatively cheap valuations based on price-to-earnings ratio (P/E), price-to-sales ratio (P/S), and price-to-free-cash-flow ratio (P/FCF). It is vital not to chase opportunities, but rather wait for them because patience always pays. Solid fundamentals and a large moat (barrier to entry) are also vital for long-term sustained success. Also, use technical analysis and charting to better help pinpoint both the entry and exit points for the stock under consideration—both for a target profit area and a stop loss.
---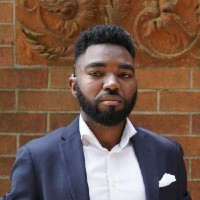 9. Invest Through Robo-advisors
Jelani Smith, Founder, Bay Street Blog
Both inexperienced and savvy investors are highly encouraged to implement robo-advisors into their portfolio. The automated investing service offers peace of mind through portfolio management, auto-diversification, and most importantly, significantly lower fees as compared to ETFs.
---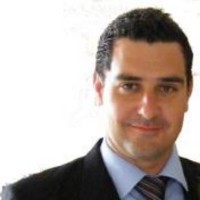 10. Invest in a Low-cost Index Tracking Fund
Barry David Moore, Certified Financial Technician & CEO, Liberated Stock Trader
The least demanding way to invest in the stock market is to invest through a fund. There are two types of funds. First is the actively managed mutual funds which have higher fees—92% of these funds fail to beat the underlying index over any three-year period. The second type is the index tracking fund, which typically has lower costs and is more effective in matching the growth of the stock market. This means they are growing in popularity because of the higher return on investment you receive. You should also use the most tax efficient way to invest: using your Investment Retirement Account (IRA) first. It's best to invest in a low-cost, index-tracking fund through your tax-free IRA.
---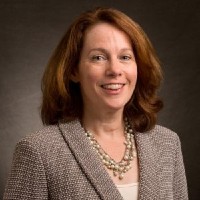 11. Diversify Investments Among Asset Classes & Sectors
Gerri Walsh, Senior Vice President – Investor Education, Financial Industry Regulatory Authority
One constant principle of investing is that markets fluctuate. Stock prices will rise and fall for a number of reasons: the economy, investor sentiment, political uncertainty at home or abroad, energy or weather problems, or even corporate scandals. This means market performance isn't always predictable. That is why diversification, or spreading the investments in your portfolio among different asset classes and across different sectors within each class, is such an important strategy. Diversification is a time-tested way to manage risk.
It is also important to know what you want to accomplish with your investments before you actually invest. For example, you might want to purchase a home, fund a child's college education, or build an adequate retirement nest egg. If you set financial goals at the outset—and match your investments to achieve those goals—you are more likely to reach them.
---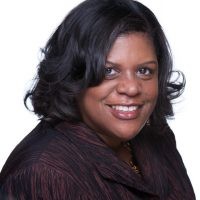 12. Identify How Much Risk You Are Willing to Take
Judith Corprew, Executive Vice President, Chief Compliance & Risk Officer, Patriot Bank, N.A
Before deciding where to allocate your investments, it's critical to think about your long-term and short-term goals. It's important to know how much risk you are willing to accept. As you approach retirement, fixed-income securities, such as highly-rated bonds and money market accounts, offer a greater level of safety. But a younger investor might want a more high-risk, high-reward strategy for at least part of their investments to maximize returns over a long period of time.
---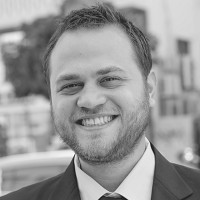 13. Be Patient & Don't Let Your Emotions Impact Your Decisions
Alon Rajic, Managing Director, Money Transfer Comparison
In order to be successful at both stock trading and investing, you need to be patient and maintain your composure in every situation. The nature of work is stressful, almost hectic, and you are bound to be losing substantial amounts of money some days. It could be very tempting to try to recuperate your losses by "doubling up" on your gamble, or opening high-risk positions that were not a part of your game plan, but this is precisely what you should be avoiding. That does not mean you shouldn't dynamically adjust your investment plan to fit the current market conditions—it just means you shouldn't modify your plans in a rushed or disorganized manner while carrying an emotional burden.
---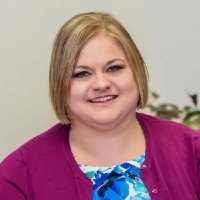 14. Understand the Risks Associated With Your Investment
Leah Hadley, President, Great Lakes Investment Management, LLC
Understand the risks associated with the stocks you are investing in. In the company's 10-K, there is an extensive section that talks about the company's risks. You also need to understand your own tolerance for risk. If you invest in a stock that is highly volatile and you are not comfortable with market fluctuation, owning the investment will make you anxious and more likely to sell when it does not make sense strategically.
---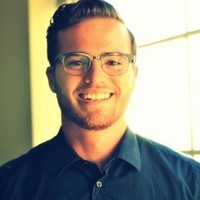 15. Define Your Investment Strategy & Long-term Goals
Tom Blake, Owner, This Online World
When it comes to investing for long-term growth and putting your money to work, it is immensely important to understand your goals and the investment philosophy you will adhere to. It can be easy to lose sight of your targets amidst the noise on social media or news outlets surrounding the latest and greatest investment trends, but if you define your goals and investment strategy, you can stay on track.
What are your financial goals for 10, 15, or 20 or more years down the line, and how do you plan on getting there? What is your level of risk tolerance, and what sort of investment approach will you take (value investing, dividend investing, or some combination of multiple strategies)? As you consciously outline your financial goals and the type of investor you want to be, you can experience success as a disciplined investor in the long run and stay on track with your plans.
---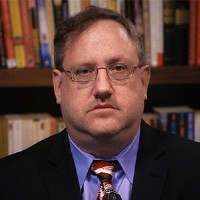 16. Have a Solid Plan in Place
Ian Cooper, Stocks Analyst, Trading Tips
Have a complete 360-degree view of what you're buying before you buy it. Fundamentally, take a look at what's under the hood of the company with regard to earnings ratios. Technically, understand what's happening in the short and long term with support and resistance. Know your exit strategy and your money management strategy, including stop losses.
---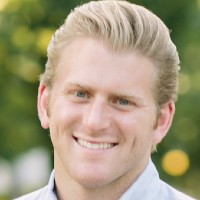 17. Diversify Your Portfolio
Matthew Gillman, CEO, SMB Compass
Diversify your portfolio to make sure that you don't have too much exposure to one sector. This will help lessen your risks. Make sure to ease into your positions. You don't need to invest all your money at once, and by easing in, you cost-average your position. Understand that investing in the market is a long-term strategy and historically, with time, the market goes up.
---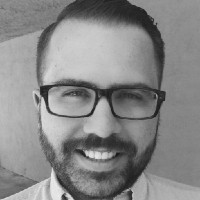 18. Do Not Sell Out of Panic or Fear
Logan Allec, CPA & Owner, Money Done Right
We all know someone who has "tried" investing in the stock market, lost a lot of money, and denounced it as a scam. The truth is that the stock market is not a scam; it is an incredible wealth-building tool. Most people who lose money in stocks do so because they get spooked by a dip in the market and then panic. Fearing that they will lose all of their investment, they hastily sell their shares, often at a loss. This should not be the case. Investors must keep in mind that over the long run, the stock market tends to increase in value, so they should think twice before selling their investments in a panic.
---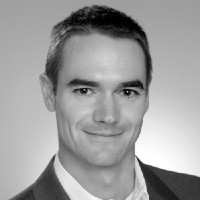 19. Automate Your Stock Investments
Brian Davis, Co-founder, SparkRental
It's best if you can automate your actual stock investments. Robo-advisors can do this for you, or if you must, you can manually buy stocks every time you receive a paycheck and have money in your savings or brokerage account. The important point is that you make regular investments so that you aren't tempted to time the market. Regularly investing the same amount is a form of dollar cost averaging, and it helps reduce risk in your stock investments.
---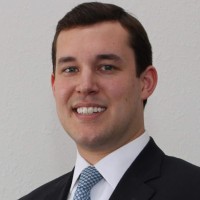 20. Make Sure You Get Proper Guidance
Dock David Treece, Finance Editor & Personal Finance Analyst, Fit Small Business
If you're going to invest in the stock market, it's a good idea to enlist the help of a licensed financial adviser. The right adviser can help you to better understand your financial needs as well as your goals and objectives. They can help you to plan for the future and make sure that the investments you choose will help you to reach your long-term goals.
---
Bottom Line
For people who are new to investing, the stock market may be intimidating. However, everyone can learn through personal experience and from other people's advice. Be sure to use the tips above to help you get the most out of investing in stocks.