StopAd is a program that blocks pop-ups, banners, and autoplay ads on all major browsers. It removes ads on YouTube and Facebook as well as various apps and games, and works on Windows, Mac, Android, and iOS operating systems. We compiled StopAd user reviews from around the web and determined that they generally have positive ratings. We also compared the most popular pricing options available.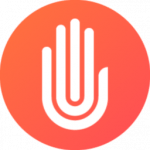 Summary of StopAd User Reviews
What StopAd does well:
Users who gave StopAd positive feedback said that the program's support team is very responsive and helpful. Customers also mentioned that it works great at blocking ads on all browsers.
What StopAd does not do well:
Users who gave StopAd critical feedback said that the program doesn't work on some video streaming platforms.
Most Helpful Positive User Review
A customer who gave StopAd a positive review on TrustPilot said that the software is very effective in blocking different types of ads and data trackers. He is also impressed with the quality of customer support provided by the program. He mentioned that he had some trouble installing the program initially but support was quick to respond to help him fix the issue.
Most Helpful Negative User Review
A customer who gave StopAd a critical review on TrustPilot said that while the app works great overall, he reported that it doesn't particularly work on the live streaming video platform, Twitch.
StopAd Pricing
StopAd offers both free and paid version with the Pro plan priced at $8.75 per month. The main difference between versions is the availability of advanced features such as protection from phishing websites and malware distribution, blocking ad tracker as well as preventing crypto-mining scripts on websites. A discounted rate is available if you choose to pay annually.
StopAd Features
Check out the list below of some of StopAd's features.
Blocks common types of ads, including banners and pop-ups
Blocks advanced types of ads on Facebook, Google search, and YouTube
Quick 24/7 Support
No ad exceptions
Works in all major browsers and apps with one installation
Blocks crypto-mining scripts on websites
Blocks ad trackers
Protects users from phishing websites and malware distribution
Useful StopAd Resources
How to Protect Your Business & Secure Your Website in 7 Easy Steps – This guide shows you how to protect your business, website, and data from security breaches and ransomware attacks in 7 easy steps.
2018 Geek Squad Prices, Rates, Services & Alternatives – If your small business doesn't have IT support on staff, you can use Geek Squad, a service run by Best Buy, for help with software installation, computer setup and repair, and other tech support issues.
StopAd Overview Video
This video provides an overview on how StopAd works to block unwanted online advertisements.
Top StopAd Alternatives
Not sure if StopAd is the right internet security software for your small business? Look through our internet security software reviews for comparisons.