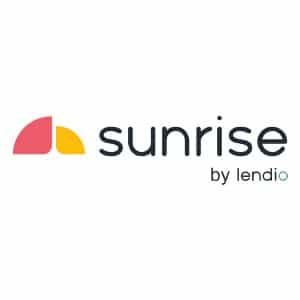 Sunrise, by Lendio, is a cloud-based free accounting and bookkeeping software that helps you create quotes and estimates, track expenses, simplify tax filing, and more. It offers a wide range of features, including invoicing, billing, financial reporting, and payroll integration with Gusto. You may use Sunrise App Accounting Software for free, but there are three paid plans for bookkeeping assistance that start at $149 per month.
Visit Sunrise App Accounting Software
What We Recommend Sunrise App Accounting Software For
Sunrise App Accounting Software is popular double-entry accounting software used by small businesses and entrepreneurs for tracking invoices and payments, managing billing and expenses, creating financial reports, and researching and procuring loans.
Its free self-service version is a great option for budget-conscious startups and freelancers while its professional edition is an ideal fit for many small business owners who want to simplify their accounting processes with the help of a professional bookkeeper.
Sunrise App Accounting Software Is Especially Good For
Freelancers: Sunrise offers some of the key functionality that freelancers need, including quotes and estimates, recurring invoices, expense tracking, product/service and contact records, and payment processing. If you want to check out other options for your freelance business, read our review of the best accounting software for freelancers.
Users looking for assisted bookkeeping: Sign up for its professional bookkeeping package and hand over all your accounting and bookkeeping tasks to a professional bookkeeper. If you are looking into outsourcing your bookkeeping duties, check out our review of the best online bookkeeping services.
Businesses seeking free accounting software: You can use all of Sunrise's features for free, except when you need the help of a professional bookkeeper. If your business needs free accounting software with some extras, our guide to the best free accounting software can help.
Sunrise App Accounting Software Is Not a Good Fit For
Ecommerce companies: Sunrise lacks many features designed to support ecommerce businesses, such as inventory management, point-of-sale (POS) functions, and Shopify integration. If you need a full-featured accounting app for your ecommerce shop, check out our review of the best ecommerce accounting software.
Companies needing inventory accounting: There's no way to track your inventory in Sunrise. In this case, we recommend more powerful accounting software like QuickBooks Online.
Companies that write paper checks: Unless you pay for a bookkeeping plan, Sunrise doesn't provide a way to reconcile your checking account balance and bank statement. Any reconciliation will have to be done by hand if you have outstanding checks at the end of the month.
Looking for something different? Read our guide to the best small business accounting software and check out our top picks.
Sunrise App Accounting Software Overview

PROS

CONS

Offers a free version
Professional services are a bit expensive
Supports double-entry accounting
Not suitable for large businesses
Includes a mobile app
Cannot perform bank reconciliation
Supports various types of sales forms like invoices, recurring invoices, quotes, and estimates
Lacks a time or project tracking capability
Integrates with Gusto and Zapier
Limited reports
Visit Sunrise App Accounting Software
Sunrise App Accounting Software Pricing
Sunrise App Accounting Software offers a free self-service plan, where you can access all of its features at no charge. If you need the help of a professional bookkeeper, it offers three paid options with prices that start at $149 per month. Sign up for the Early plan and get up to 120 transactions per month reconciled by your bookkeeper. The Growing and Corporate plans give you up to 200 and 500 bookkeeper-assisted transactions per month, respectively.
Plans & Pricing

Self-Service

Early

Growing

Corporate

Monthly Pricing
($/Month)

$0

$149

$299

$499

Maximum Number of Transactions per Month

N/A

120

200

500

Access All Features

✔

✔

✔

✔

One-on-One Support

N/A

✔

✔

✔

Bookkeeper-assisted Expense Tracking

N/A

✔

✔

✔

Monthly Wellness Reports

N/A

✔

✔

✔
Sunrise App Accounting Software Features
Sunrise App Accounting Software offers a comprehensive set of features that let you manage your bookkeeping workflows effectively. It is loaded with key accounting and sales automation functionality like expense tracking, invoicing, and billing. Sunrise has also introduced new features, such as PayPal payments and cash-basis accounting, to extend its capabilities.
Your Sunrise experience begins with the dashboard, which lets you see essential accounting key performance indicators (KPIs), such as profit and loss, expenses, and revenue. The dashboard includes important sections that let you create an invoice, track monthly expenses, and view your latest financial transactions quickly.
Double-entry Accounting
Sunrise includes a complete general ledger that allows you to perform double-entry accounting. It features customizable opening balances, a chart of accounts, and a journal. This functionality makes it easier for you to locate the source of any data entry errors.
Expense Tracking
Connect your bank and credit card accounts to Sunrise for easy tracking of your spending. You can also capture and store receipts to categorize your expenses automatically and import them to Sunrise.
Invoicing
Create customized invoices that you can email to your clients. You will be provided with an invoice template that includes custom fields and automated price calculations. You can also set up recurring invoices, include discounts and other promotions, and add state taxes automatically.
Quotes and Estimates
Create and manage your quotes and estimates in one place, get them approved online, and send them out to your clients in one click.
Tax Assist
Sunrise Tax Assist provides you with an online cabinet of employee 1099s and other tax documents to help you simplify the tax filing process. Get access to an expert tax checklist and tax estimator to see how much you'll get back as a tax refund.
Mobile App
Available on Google Play and the App Store, the Sunrise mobile app enables you to send and manage invoices, track receipts, and collect payments anytime and anywhere.
Professional Bookkeeper
Sign up for a paid plan and get access to a dedicated bookkeeper who will manage your transactions on your behalf and answer any questions you may have.
Reporting
Sunrise App Accounting Software generates various reports, such as profit and loss, balance sheet, cash flow statements, tax summaries, customer statements, and accounts receivables (A/R).
Customer Service and Ease of Use
Sunrise App Accounting Software requires minimal setup. When you log in to your Sunrise account, it provides you with quick links to customize your invoices, connect your bank accounts, and invite your accountant or team members. It uses user-friendly navigation systems, including drop-down lists, blank fields, and toggle buttons.
You can get in touch with customer service via email and online chat. The website also features comprehensive resources, such as blogs and bookkeeping 101, to help you learn more about the software and bookkeeping in general.
Sunrise App Accounting Software Alternatives
Best for:

Ecommerce companies looking for cloud-based accounting software

Best for:

Creating professional-looking invoices

Best for:

Small businesses looking for a low-priced option for managing inventory

Software from: $25

Software from: $15

Software from: $9
Bottom Line
If you are on a tight budget and you're looking for free and easy-to-use accounting software that offers a robust set of accounting and bookkeeping functionality, then Sunrise is for you. It may lack some advanced features, such as time tracking, inventory tracking, and team collaboration, but it is still a competent choice for budget-conscious small business owners and freelancers who need a reliable partner for their bookkeeping needs.