Sunrise App Review: Features & Pricing for 2022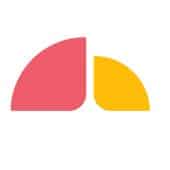 Tip: Starting May 13, 2022, Sunrise no longer offers its assisted bookkeeping services to new customers, but the software is still available and supported.
What We Recommend Sunrise Accounting Software For
We recommend Sunrise for small businesses and entrepreneurs who need a simple and low-cost solution in accounting software. In our internal case study, Sunrise did well in invoicing, tax, and reporting, especially considering that the software is free. It also has a competitive accounts payable (A/P) module that lets you create and track vendor bills for free, making it one of our best A/P software. The ability to send recurring invoices to clients and charge their credit cards automatically makes Sunrise one of our top recurring billing software.
Sunrise Accounting Software Is Great For
Sunrise Is Not a Good Fit For
Ecommerce companies: Sunrise lacks many features designed to support ecommerce businesses, such as inventory management, point-of-sale (POS) functions, and Shopify integration. If you need a budget-friendly accounting app for your ecommerce shop, you should consider Xero, or explore our list of the best ecommerce accounting software.
Companies that need inventory accounting: There's no way to track your inventory in Sunrise. If you need this function, we recommend more powerful accounting software like QuickBooks Online.
Construction companies: Sunrise doesn't allow you to track costs by project. QuickBooks Premier Contractor Edition is a great low-cost choice for contractors that allows project costing and comparison between estimated and actual costs.
Businesses that need professional bookkeeping services: Sunrise no longer offers its assisted bookkeeping services to new users starting May 13, 2022.
Sunrise App Accounting Pros & Cons
PROS

CONS

Offers a free Basic plan for a single user
Unable to print checks from the program
Ability to create recurring invoices and accept short payments
Can't track inventory or cost of goods sold (COGS)
Capable mobile app that lets you send invoices, enter bill payments, and categorize bank transactions on the go
No bank account reconciliation
Responsive customer service via email or chat
Free version is limited to one user
Visit Sunrise App Accounting Software
Sunrise Case Study
To see how Sunrise stacks up against similar software, we compare it to Wave and QuickBooks Online across 11 categories based on our internally developed, in-depth case study.
Sunrise beats Wave in most categories and excels with its customer service and mobile app. While Wave users only have self-service information available if they have questions, Sunrise allows users to chat with a live person to receive immediate help.
The major shortcomings of Sunrise are inventory accounting and project accounting. If you need either of these features, you should invest in QuickBooks Online. We also recommend QuickBooks Online if you want to print checks from your computer. We provide more information about how Sunrise performed within each category in our features section below.
Sunrise App Accounting Software Pricing
Sunrise's free Basic plan includes most of the features offered in the paid version. You can upgrade to Sunrise Plus for $19.99 per month to get automatic expense categorization in your bank feed and additional payment integrations. Plus customers also receive a 1% savings on their Sunrise Pay transactions, which is Sunrise's integrated payment gateway.
Basic: Free forever; includes most features discussed in this review, but limited to one user
Sunrise Plus: $19.99 per month for unlimited users and companies; includes additional payment integrations and a discount on Sunrise Pay transactions
For those who would like assistance with their bookkeeping, you may have to look elsewhere as starting May 13, 2022, Sunrise's bookkeeping service is no longer available.
Sunrise Accounting Features
Sunrise's free Basic plan is packed with good features for many users, but there are some missing features, as noted below. For more in-depth Sunrise accounting software review, watch our accounting expert's evaluation in the videos within each section.
Sunrise is easy to get set up. You can either modify their default chart of accounts or import your own chart of accounts. Beginning balances for each account can be recorded directly into the chart of accounts rather than having to make a journal entry. At the end of your accounting period, you can make adjusting journal entries and share access with your external bookkeeper or tax preparer.
Sunrise General Features Video
---
Like most cloud-based accounting software, it's straightforward to connect your bank accounts to Sunrise to transfer transactions automatically into the program. Once transferred, you'll need to assign the transactions to your chart of accounts and accept them. With the Plus version, Sunrise will make account suggestions that you can accept or edit automatically.
There are a couple of bank features missing from Sunrise:
No check printing: You can't print checks directly from Sunrise. You'll need to enter the checks as expenses after you write them by hand.
No bank reconciliation: Sunrise doesn't allow users to reconcile their bank and credit card accounts. As bank recs are the cornerstone of good bookkeeping, you'll need to do these by hand.
Sunrise Cash Management and Banking Video
---
Sunrise does a good job of managing your unpaid bills. From the Expenses screen, you can record new bills and view all unpaid bills or past due bills.
Record Expenses: Click here to navigate to the expense screen to enter new bills or view and pay previously entered bills.
Expenses: View both paid and unpaid bills.
Past Due: View all unpaid bills that are past due.
Unpaid: View all unpaid bills, including overdue bills.
Paid: View all bills that have been paid.
You can record the payment of a bill by clicking on the unpaid bill on the screen shown above. You can also attach a receipt to any expense.
While Sunrise has a capable bill management system, it doesn't allow you to short-pay an invoice, apply vendor credits to unpaid bills, or create a recurring bill.
Sunrise Accounts Payable Video
---
Managing customer invoices is probably Sunrise's strongest feature. You can easily do the basics of issuing invoices and collecting payments.
Invoices: Click here to view the Invoices screen
All invoices: View both paid and unpaid invoices
Draft: View drafts of invoices not yet finalized and sent
Unpaid: View all unpaid invoices
Paid: View all paid invoices
From the Action column on the left side of the screen, you can initiate transactions such as receiving payment on an unpaid invoice or sending a reminder to your customer.
Beyond the basics, Sunrise has some surprising invoicing features for a free software program, including:
Creating recurring invoices
Collecting and tracking sales tax by jurisdiction
Creating a customized invoice with your logo, colors, and a personal message
Accepting short-payments from customers
Issuing credit memos to customers
The biggest invoicing feature missing from Sunrise is the ability to designate expenses as billable and then add them to a customer invoice.
Sunrise Accounts Receivable Video
---
If you deal with inventory on a regular basis, you should look elsewhere for a bookkeeping program. At the very least, your bookkeeping program needs to help you allocate the cost of your inventory purchases to ending inventory and the cost of goods sold. Sunrise cannot make this calculation. Both QuickBooks Online and Xero have good inventory accounting features.
Our assessment of Inventory doesn't have its own video, as it was assessed along with A/R and A/P. You can watch those videos for details regarding inventory capabilities.
Aside from allowing you to create and send estimates to potential customers, Sunrise doesn't offer much for companies whose business consists of projects, such as contractors. Good project management requires a business to track expenses by project and then compare those actual expenses to estimated costs. You can check out our choice of the best contractor accounting software for a list of accounting tools with strong project management features.
Sunrise Project Accounting Video
---
Sunrise allows you to create multiple sales tax items that can be added to invoices depending on the jurisdiction of the customer. The tax will be accumulated by item so you can pay the correct amount when your sales tax return is due. However, the program won't actually help you pay your sales tax or file your return.
Sunrise will also allow you to track amounts paid to independent contractors so you have the information needed to file the required 1099. However, the program won't help you prepare Form 1099.
The sales and income tax features of Sunrise were assessed throughout our case study, so no separate video is available.
If your business requires the use of equipment and vehicles, Sunrise's fixed asset accounting feature might not work well for you. In our case study, we were able to record the purchase of a fixed asset with a loan, but there are no features that can view and track our list of fixed assets. You also can't depreciate your asset or set up and view depreciation and amortization schedules. If fixed asset management is important to you, QuickBooks Accountant Desktop is one of the few basic bookkeeping programs that includes a fixed asset manager.
Sunrise Fixed Assets Video
---
Sunrise has a fairly good reporting capability. You can generate fundamental reports like cash flow statements, profit and loss statements, balance sheets, trial balance, A/R, A/P, and sales tax reports. Custom reports, like transaction lists by customer and expenses by vendor, are also available. If you want more flexibility in your financial reports, we strongly recommend QuickBooks Online.
Sunrise Reporting Video
---
For a free software program, Sunrise has excellent customer service. It didn't score great in this category, because you can't contact its customer support by phone. However, you can initiate a chat session that starts with a bot and then allows you to quickly request a chat with a representative. We've done this several times, and it generally takes less than a minute for the representative to respond. You may also submit your questions via email. When we tested the email feature, we received a response in four minutes from an actual person who answered our questions directly.
Sunrise Customer Service Video
---
Sunrise has a capable mobile app that can perform many tasks, from sending invoices to entering bill payments and categorizing bank feed transactions. On the downside, Sunrise's mobile app lacks some important features, like time tracking, reporting, project management, and mobile reporting.
Sunrise Mobile App Video
---
Integrations
Sunrise has limited integrations compared to its top competitors like Xero and QuickBooks Online. Major integrations include Gusto (for payroll), Google Sheets, PayPal, Stripe, Gmail, and Slack. Sunrise also integrates with more than 3,000 apps through Zapier.
Alternatives
| | | |
| --- | --- | --- |
| Best for ecommerce companies | Best for businesses that need inventory accounting | Best for businesses that need project accounting |
| Software from: $12 per month | Software from: $80 per month for inventory | Software from: $549.99 per year |
| | | |
Bottom Line
Sunrise is an ideal accounting software program for budget-conscious small businesses that are willing to give up extra features like inventory tracking and project management. If you're a solopreneur that needs to track income and expenses and send invoices for free, then Sunrise's free Basic plan is a great option. If you're a small business owner that needs a low-cost solution for managing A/P and A/R, sales tax, and mobile accounting, an upgrade to its paid plan is worth the additional price.