Sunrise vs GnuCash: Key Differences & What's Best
Both Sunrise and GnuCash are free accounting software programs that offer a useful set of accounting features. Sunrise has better accounts receivable (A/R) functions while GnuCash excels with its bank reconciliation features.
In this article, we compare Sunrise and GnuCash to determine which of these two free accounting software programs is the best option for your business. We incorporate the results of our internally developed case study throughout the article to provide you with a more detailed comparison of these two accounting applications.
In the news:
Sunrise by Lendio has been renamed Lendio Accounting.
When to Use Sunrise

Sunrise by Lendio is a free cloud-based accounting application that has a wide range of features, including invoicing, tracking expenses, creating quotes and estimates, and financial reporting. Available in both a free version and a paid version that includes payment integrations and customizable invoices, it's a great option for freelancers and companies with multiple entities. It's one of our picks for the best free accounting software because of its mobile app capabilities.
Sunrise is better for:
Companies looking for a remote solution: Sunrise is cloud-based and has a powerful mobile app that makes it ideal for businesses that work remotely or are often on the go.
Businesses that want user-friendly accounting software: Sunrise isn't only user-friendly, but it also has intuitive navigation that makes it accessible even for novice users. Setting up your account is quick and easy as is using the program on a day-to-day basis.
Freelancers: Many features that are useful to freelancers—such as creating quotes and estimates and tracking expenses, recurring invoices, and payment processing—are available with Sunrise. Sunrise is one of or picks for the best free accounting software for freelancers.
When to Use GnuCash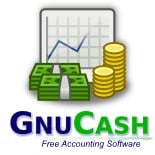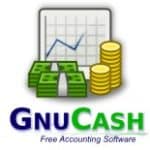 GnuCash is a free open-source desktop accounting software that tracks users' bank accounts, income, expenses, and investments. It also offers basic accounting functionality for small businesses to manage invoicing, bill payment, and payroll.
It has useful features, such as the ability to set reminders for certain transactions and an account reconciliation tool that lets users compare an account's transactions against their bank statement. GnuCash is one of our picks for the best free accounting software for experienced bookkeepers.
GnuCash is better for:
Users who want customizable open-source software: GnuCash is ideal for programmers, as it makes its source code available to anyone who wants to modify it. Programmers can customize the software to include specific accounting flows or functions. The source code can also be enhanced to protect your financial data.
Budget-minded businesses that want to track cash flow: GnuCash rates high for its cash management features which let you track income and expenses and reconcile checking accounts. It also offers helpful data visualization of your budget with graphs and reports.
Experienced bookkeepers: Since the initial setup process can be difficult, it's better suited to experienced bookkeepers and those who are familiar with double-entry accounting.
When to Use an Alternative
Sunrise and GnuCash are both effective accounting software programs. However, they both have limitations. Businesses that would be better served with an alternative include:
Companies that need to track inventory: There's no way to track inventory with either Sunrise or GnuCash. If this is a feature that you're looking for, you may want to consider Zoho Books, which integrates with Zoho Inventory. This inventory and order management software lets you centralize your inventory system and automate your company's order-to-cash process.
Businesses that use project accounting, such as construction: Neither Sunrise nor GnuCash allow you to track costs by project. For an effective solution, we recommend a more powerful accounting software with this feature, such as QuickBooks Online, which we selected as our overall best small business accounting software.
Ecommerce companies: Many of the features designed to support ecommerce companies, such as point-of-sale (POS) functions and Shopify integration, are lacking in both Sunrise and GnuCash. For a budget-friendly alternative, we recommend Xero.
Fit Small Business Case Study
Our case study evaluates Sunrise and GnuCash across 11 categories. The results show Sunrise's dominance in almost every category (with the exception of Banking, in which GnuCash excels). In a couple of categories, such as A/P and Tax, they ranked essentially the same. You can see the detailed results of our case study in our Sunrise review and GnuCash review.
The graph below summarizes our case study:
Sunrise vs GnuCash at a Glance
| | | |
| --- | --- | --- |
| | | |
| | | |
| Who It's Best For | Freelancers and companies looking for mobile software | Experienced bookkeepers looking for customizable open-source software |
| Pricing Plans | $0 to $19.99 per month | $0 |
| Maximum Users | 1 to unlimited | 1 |
| Send Estimates | ✔ | N/A |
| Send Invoices & Track Collections | ✔ | ✔ |
| Track Sales Tax Collections & Payments | ✔ | ✔ |
| File Sales Tax Returns | N/A | N/A |
| Manage Unpaid Bills | ✔ | ✔ |
| Track Inventory | N/A | N/A |
| Assign Time & Costs to Projects | N/A | N/A |
| Capture & Organize Receipts | ✔ | N/A |
| Integrated Payroll | ✔ | N/A |
| GPS Mileage Tracker | N/A | N/A |
| Track 1099 Payments | ✔ | N/A |
| Multiple Entities | ✔ | N/A |
| Print 1099s | N/A | N/A |
| Multiple Currencies | N/A | ✔ |
| Track Activity by Class & Location | N/A | N/A |
| Create Sales Orders | N/A | N/A |
| Client Portal | N/A | N/A |
Sunrise vs GnuCash: Pricing
Both Sunrise and GnuCash offer a free plan, but Sunrise also allows you to upgrade to a paid plan that gives you access to additional features for $19.99 per month. Both applications' free plans only allow one user, but Sunrise's paid plan allows for unlimited users.
Sunrise Pricing
Sunrise offers both a free self-service plan and Sunrise Plus, a paid plan for $19.99 per month. The self-service plan includes most of the same features as the paid plan, but Sunrise Plus includes automatic expense categorization in your bank feed and additional payment integrations. Sunrise has its own integrated payment gateway, Sunrise Pay, and Sunrise Plus users also receive a 1% savings on their Sunrise Pay transactions.
Free Self-Service: Free forever, but limited to one user
Sunrise Plus: $19.99 per month for unlimited users
GnuCash Pricing
GnuCash is an open-source, locally installed platform, and is completely free to users. It's available to download for Microsoft Windows, Linus, and Mac OS X devices. Its team of volunteers also created a donation page for those who want to contribute.
Takeaway: Depending on your needs, Sunrise may be a better option if you anticipate needing to upgrade to a plan that allows for unlimited users or an integrated payment gateway.
Sunrise vs GnuCash: Features
Both Sunrise and GnuCash share many important features, such as the ability to create invoices and track unpaid bills. However, there are also some important differences between the two. The table below shows how Sunrise measures up to GnuCash in terms of features.
Sunrise Free

Sunrise Plus

GnuCash

Users Included

1

Unlimited

1

Estimate Quarterly Income Taxes

N/A

N/A

N/A

Connect & Reconcile Bank Accounts

✔

✔

✔

Scan & Upload Expense Receipts

✔

✔

N/A

Create Invoices & Track Payments

✔

✔

✔

Manage & File Sales Tax Returns

N/A

N/A

N/A

Integrated Payroll (Fee)

✔

✔

N/A

Prepare 1099s for Contractors

(Payment Tracking & Reports Only—Not Printing 1099s)

✔

✔

N/A

Track Unpaid Bills

✔

✔

✔

Assign Time & Expenses to Jobs

N/A

N/A

N/A

Create Purchase Orders & Convert to Bills

N/A

N/A

N/A

Track Profitability by Location

N/A

N/A

N/A

Dedicated Account Support Team

N/A

N/A

N/A

Advanced Reports

✔

✔

N/A
Based on our case study, we'll discuss in detail three key features of Sunrise and GnuCash that are significantly different.
Sunrise vs GnuCash: General Features
Both Sunrise and GnuCash have strong general features but also lack some that are only included in higher-priced software, such as QuickBooks Online. These missing features include the ability to create classes and locations and track inventory. Neither GnuCash nor Sunrise have dedicated time or project tracking features, and there are minimal fields in the contact and product records. Also, both GnuCash and the free version of Sunrise restrict you to only one user.
While Sunrise and GnuCash lack many of the same features, they also have a few differences. For example, GnuCash allows you to create recurring transactions that will post automatically on a specified date. You can also schedule an automatic reminder when a transaction is due. Some of Sunrise's features, such as the ability to auto-categorize bank transactions, create recurring invoices, and track 1099 payments, are only available with the paid version.
Sunrise vs GnuCash: Banking
GnuCash excels with its banking and cash management features. While both Sunrise and GnuCash have automatic reconciliation features that will help to ensure that your books and bank account match, Sunrise won't let you reconcile periods where there are timing differences, such as outstanding checks. This is a major problem if you issue paper checks. Unlike with GnuCash, with Sunrise you aren't able to view outstanding transactions, enter the monthly service fee, or save the in-progress reconciliation and return later.
In contrast, GnuCash's checkbook-style register allows you to easily manage different financial transactions, such as income, credit cards, and stocks. The register allows you to enter split transactions into multiple accounts, mark a transaction as reconciled or cleared, and autofill transactions. Sunrise doesn't let you combine multiple checks into a single deposit transaction.
Sunrise vs GnuCash: Accounts Receivable
Our case study shows that one of Sunrise's strongest features is A/R. It allows you to create and send invoices to customers, and the paid version includes invoice customization features. You can create sales tax items and even add inventory to an invoice, even though Sunrise lacks inventory tracking functionality. Both programs let you generate credit memos as well as view outstanding invoices without generating a report.
In contrast, GnuCash doesn't allow for invoice customization, such as uploading a logo or changing invoice colors. You can only print invoices, not email them, whereas Sunrise allows you to do both. And while you can create quotes and estimates with Sunrise, this feature isn't available with GnuCash.
Takeaway: Sunrise has better overall features than GnuCash, except in the area of banking and cash management. GnuCash allows you to print checks from the program and reconcile your checking account while written checks are still outstanding.
Sunrise vs. GnuCash: Ease of Use
There is a large difference between Sunrise and GnuCash when it comes to ease of use, with Sunrise being much more user-friendly and intuitive. While GnuCash's open-source code allows for customization, this would require a programmer's assistance, and it isn't ideal for someone with minimal bookkeeping experience.
Sunrise Ease of Use
Sunrise is very easy to navigate, and all features are marked on the dashboard. Even users with little or no bookkeeping experience will find the software is user-friendly. Setting up your account can be done quickly, as it only takes a few steps to enter your company information. When you log into your account, your dashboard will show an overview of your financial health as well as links to customize invoices and connect your bank accounts.
GnuCash Ease of Use
GnuCash has a steep learning curve and its user interface could be more intuitive, so it's best suited to users with bookkeeping experience. Its initial setup can be confusing, and it doesn't offer formal product support options. Even the live connection with bank and credit card accounts requires some configuration, although you can still import your transactions using a CSV file to perform a complete bank reconciliation.
Takeaway: Unless you're an experienced bookkeeper or someone with programming knowledge, Sunrise is a better choice because of its accessibility and intuitive interface.
Sunrise vs GnuCash: Integrations
Both Sunrise and GnuCash have little to no integration, but Sunrise's integration with Zapier gives you access to over 3,000 apps (it requires you to build Zaps to control the information between programs). Because GnuCash is open-source software, an experienced programmer should be able to customize it to accommodate any desired integrations. If integrations are important to you, we highly recommend QuickBooks Online, as it has hundreds of integrations that can be initiated from within QuickBooks.
Takeaway: Sunrise does have useful integrations, such as Gusto for payroll. Its ability to integrate with Zapier makes it a clear winner over GnuCash.
Sunrise vs GnuCash: Mobile App
Both Sunrise and GnuCash offer mobile apps for iOS and Android, but GnuCash's app is much more limited in its capabilities. Some key features, such as collecting payments and organizing receipts, are available with Sunset but not GnuCash. Sunrise also ranked slightly higher than GnuCash based on user ratings from the Apple Store and Google Play.
Sunrise Mobile App
Sunrise's mobile app is available for both iOS and Android, and it allows you to collect payments, manage invoices, categorize bank feed transactions, and organize receipts. But it lacks some important features, such as time tracking, reporting, project management, and mobile reporting.
GnuCash Mobile App
While there is a GnuCash mobile app available in both the App Store and Google Play, it's extremely limited and doesn't connect to your GnuCash program. It helps you to create a spreadsheet of transactions that can then be manually imported into GnuCash.
Takeway: If you're looking for a capable mobile app that's user-friendly and will assist you with basic bookkeeping functions, Sunrise is the better option.
Sunrise vs GnuCash: Customer Support
For a company that offers free software, Sunrise is exceptional in its customer support options. Neither Sunrise nor GnuCash offers the ability to contact an agent by phone, but Sunrise does have a quick and responsive live chat and email feature. GnuCash's customer support is limited to self-support tools on its website.
Sunrise Customer Support
Although Sunrise doesn't offer the ability to contact customer support by phone, it's easy to contact the company via live chat or email, and the responses are extremely quick. When you open the live chat feature, you'll reach "Sunny," an automated assistant who offers resources and answers to frequently asked questions (FAQs). If your question is more complex, Sunny will connect you with a live representative. A contact form is also available on the website as well as a blog that provides useful information related to bookkeeping, accounting, taxes, and small business.
GnuCash Customer Support
GnuCash has very limited customer support options with no way to contact them via email, phone, or live chat. Whereas most web-based accounting software platforms include some form of customer support, GnuCash, which is free open-source software, only offers online self-support tools. However, the online documentation is quite extensive and includes a help manual, tutorial, a concepts guide, and a FAQs page.
Takeaway: GnuCash's lack of customer support options makes it difficult for users to receive help in a timely manner. Sunrise, on the other hand, offers a couple of support options, including live chat and email.
Bottom Line
There isn't too much of a difference between Sunrise and GnuCash in terms of their features, although each has its strong points. Both are great options for freelancers or businesses looking for a free accounting solution, but there are important factors to consider that will influence your decision. While GnuCash is restricted to desktop users, Sunrise is cloud-based and much more user-friendly with its intuitive interface.
If you're a freelancer that values customer support as well as strong A/R features, then you'll appreciate Sunrise's capabilities. If you're an experienced bookkeeper and aren't daunted by a steep learning curve, then desktop-based GnuCash is a good choice because of the ability to customize the software with the help of a programmer.