Surplus lines brokers are insurance professionals who can provide coverage to businesses in high-risk industries like manufacturing and agriculture. They can do this because they have access to surplus lines carriers. The cost of using a surplus lines broker varies with fees regulated by each state.
What Does a Surplus Lines Broker Do?
A surplus lines broker helps their clients by negotiating insurance coverage with surplus lines carriers. Sometimes called nonadmitted insurers, the state does not license surplus lines carriers so they can write policies for businesses when standard insurance carriers can't.
Some examples of risks surplus lines brokers can help are:
High-risk businesses
Flood-prone businesses
Businesses that require high coverage limits
In addition to having access to nonadmitted carriers, surplus lines brokers are different from agents because they represent the client and provide assistance on their behalf. They work to define their client's insurance needs and provide expert advice on insurance cost and coverage. Most agents work for one insurance carrier, which usually means they can only sell the insurance products developed by that carrier.
While surplus lines brokers work with unlicensed carriers, they have to meet the regulatory requirements of their state insurance departments. This typically includes having a specific surplus broker license. To be clear, surplus carriers aren't licensed, but this does not mean they aren't regulated at all. Their regulations are simply less strict than those for standard insurers.
What Surplus Lines Insurance Is
Surplus lines is a type of insurance that covers unique risks for both business insurance and personal lines. They fill a gap for risks that are typically declined by regular standard insurance carriers. Standard insurance carriers are licensed in the state where they write coverage and have guidelines for both personal and commercial lines insurance. Surplus lines carriers do not have to be licensed by the state where they write their policies, and this gives them more flexibility for covering difficult risks.
Surplus lines insurance falls into three basic categories:
Unique risks: These are risks insurance companies do not have a rate filed or able to provide for.
Excess coverage: These are risks where the coverage is higher than the standard company can provide.
Nonstandard risks: These are risks outside the underwriting guidelines for an insurance company.
Insurance Agent vs Surplus Lines Broker
There are differences between insurance brokers vs insurance agents, the main one being who they represent. An insurance agent typically represents the insurance carrier while an insurance broker represents its clients and acts on their behalf. Surplus lines brokers also represent their clients to many potential carriers. However, they have special licenses that allow them to negotiate surplus lines carriers.
There are also some similarities between agents and brokers. Both act as a go-between for insurance customers and companies. They both need to carry insurance licenses and to uphold ethics that include obtaining the correct coverage and appropriate pricing for their clients. All insurance agents and brokers need to follow regulations set out by the insurance department of the state or states in which they are licensed.
How Surplus Lines Brokers Work
Surplus lines brokers provide access to surplus lines insurance carriers and negotiate coverage for insurance customers. While surplus lines brokers work with nonadmitted insurers, or carriers not licensed by the state, these brokers actually must have a special license and adhere to many state regulatory requirements.
One of the most important regulatory requirements for surplus lines brokers is to complete a diligent search of the standard, or admitted, markets for the client. Each state has different definitions for "diligent search," but most require a risk to be declined by at least three licensed insurance carriers before it can be placed with a surplus lines carrier. Those declines must come from insures that could typically write the type of policy the customer is seeking.
Surplus Lines Broker Costs
Surplus lines brokers often charge fees for their services. They do this because they do not get paid commission from the insurance company, so the fee is part of their compensation for their services in the transaction. These fees, however, are subject to state regulations.
State insurance departments set the rules and regulations for brokers' fees, so each state's may vary. One consistent rule for all states is that a broker must disclose the amount they are charging the client. Typically, a surplus lines broker clearly outlines their fee in a document signed by the client.
Surplus lines brokers do not have binding authority. Binding authority is the agreement an insurance carrier gives to act on their behalf for underwriting. The broker would work with the surplus lines carrier to secure coverage for the customer.
Where to Find Surplus Lines Brokers
Generally, there are two ways small business owners end up with a surplus lines broker. The most common one is to find one through their insurance agents. When an insurance agent can't find an insurer to accept their risk, the agent typically contacts a surplus line broker to act as an intermediary with nonadmitted carriers.
The second way a business owner might find surplus insurance is online. A few nonadmitted carriers offer online quotes but, in these cases, the business owner is not working with a broker but accessing the carrier directly.
If you go through a surplus lines broker, it's important to find one who is licensed in your state. Anyone who is part of an insurance transaction needs to have a valid insurance license for the type of business. An unlicensed surplus lines broker transacting insurance would be guilty of the state insurance department's fines or imprisonment.
Your surplus lines broker can help ensure you are placed with a carrier with a strong A.M. Best rating, which is an indicator of a carrier's financial stability. Top insurers, whether surplus or standard, receive a Superior, or A+ rating, indicating they have superior ability to meet financial obligations and pay claims.
Pros & Cons of Using Surplus Lines Brokers
Surplus lines insurance can be very complicated to navigate for even the most experienced insurance professionals. Surplus lines brokers can help guide you through the surplus lines insurance process. There is a benefit to the knowledge and insurance market access through a surplus lines broker. It is also good to know the fees associated with using a surplus lines broker.
Pros of Surplus Lines Brokers
The positives of using surplus lines brokers to get insurance include:
Experts: Surplus lines brokers are experts in surplus lines and can help small business owners navigate the insurance process while also finding coverage that best suits their needs.
Representation: Because they represent the client rather than the insurer, surplus lines brokers help negotiate the best policy terms and premiums for your business.
Access: Only surplus lines brokers have access to the nonadmitted carriers that write policies for the riskiest businesses.
Cons of Surplus Lines Brokers
Here are some negatives of using a surplus lines broker when looking for surplus lines insurance:
Costs: Most surplus lines brokers charge an additional fee for their services. While they are generally required to disclose the extra costs, you want to factor it into your budget.
Unlicensed brokers: All insurance agents and brokers, including those that sell surplus lines insurance, must be licensed. However, those licenses expire, so you want to check that your broker is licensed and that the license is active.
New relationship: You may not have an existing relationship established with a broker like you do your independent insurance agent
Knowing the pros and cons of having a surplus lines broker can help with securing your best insurance needs. It can help with knowing to check your surplus lines broker is licensed. It can also help with being prepared on having surplus lines broker fees in the cost of your surplus lines insurance. Surplus lines brokers can help navigate your surplus lines insurance needs and locate the best coverage and cost.
Surplus Lines Broker Tips
Small business owners need to know what to look for when using a surplus lines broker. Otherwise, they may end up working with someone who is not as helpful as they might hope. Use these tips to find quality coverage when looking at surplus lines insurance.
Here are four tips to help with using surplus lines brokers.
---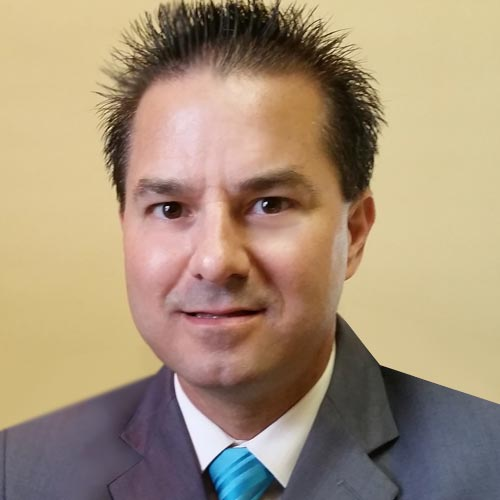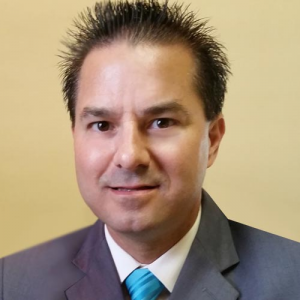 ---
2. Know What Insurance Is Covered by Surplus Lines Insurance
Minter adds, "Most surplus lines insurance policies are property and casualty policies. These include general liability, fire, and mobile home policies as well as coverage for special events, oil and gas refineries, and hazardous material transportation. Surplus lines insurance companies generally don't sell life and health policies. Surplus lines companies can't write workers' compensation insurance."
---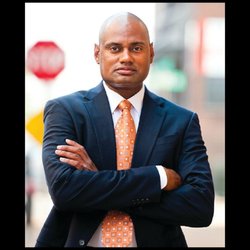 ---
4. Make Sure Your Surplus Lines Broker Checks A.M. Best
A.M. Best rates insurance carriers and their financial stability. Their ratings are important when placing your surplus lines insurance business because they show the carrier's ability to pay claims and meet financial obligations. An A.M. Best rating of A+ indicates a superior rating. Most surplus lines carriers have high ratings, but your surplus lines broker can assist in placing you with a strong surplus lines insurance company with an excellent rating.
---
Surplus Lines Broker Frequently Asked Questions (FAQs)
Small business owners may have many questions when looking for surplus lines insurance. It is also good to know some FAQs on the topic.
Here are some FAQs regarding surplus lines insurance.
What is a surplus lines insurance company?
A surplus lines insurance company provides coverage against risks too high for regular or standard insurance companies to handle. Surplus lines carriers are also often referred to as a nonadmitted or unlicensed carriers. They are subject to different regulations than standard insurance companies.
Are surplus lines insurers licensed?
A surplus lines insurance carrier is licensed in the state where it is based. However, surplus lines insurance can be purchased from a carrier not licensed in the insured's state. Surplus lines insurers can be referred to as an unlicensed carrier, but this means they are subject to different regulations and licensing than standard carriers.
Is Lloyds of London Surplus Lines?
Lloyds of London is a top writer of surplus lines insurance. It provides surplus lines coverage for both commercial and personal lines in the United States and its territories.
What is the difference between an admitted and a nonadmitted insurance carrier?
Admitted carriers, also called standard insurers, are insurance companies that are backed by the state. This means that they have to follow all of their state's rules and regulations, including filing their insurance forms with the state insurance board, and are backed by the state's guaranty fund. This fund protects policyholders should their admitted carrier go bankrupt. Nonadmitted carriers, often referred to as surplus lines insurers, are not regulated by the state and not required to contribute to the state guaranty fund.
Do I need a surplus lines license?
You only need a surplus lines insurance license if you plan to become a surplus lines broker and sell insurance. A surplus lines broker needs to have a nonresident surplus lines license in states where the business is written.
Bottom Line
Surplus lines brokers can help small business owners by providing coverage from surplus lines insurers. Without this type of coverage, many small business owners may end up uninsured, leaving their business exposed to risk. Surplus lines brokers are a great resource to small business owners provide coverage for business declined in the standard insurance market.