Digium's Switchvox is a complete Voice over IP (VoIP) business phone solution. It provides businesses with Unified Communications (UC) features and is available as a cloud-based and on-premise phone system. We compiled Switchvox user reviews from our own website and from around the web and determined that it has generally positive ratings. We also shared its available pricing options.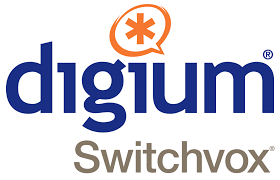 Summary of User Reviews
What Switchvox does well:
Users who recommended Switchvox said that they like the ease of programming the software, which allows them to easily add phones, develop custom menus, and create call queues. Some of them also said that the company provides great customer service.
What Switchvox does not do well:
There weren't a lot of negative reviews about Switchvox. However, there were a few users who said that the interface is not that user-friendly, which requires users a steep learning curve.
Most Helpful Positive User Review
A user who left a positive review on G2Crowd said that he likes Switchvox's reporting feature, which allows him to keep track of incoming calls and the most frequently dialed numbers. According to him, Switchvox also enables him to efficiently manage call logs, phone calls, messages, users, and switchboard status.
Most Helpful Negative User Review
A user who left a negative review on G2Crowd said that Switchvox's mobile app has occasional glitches such as malfunctioning call configurations. He also said that new users may find its features complicated to use at first and that some level of learning curve should be expected.
Switchvox Pricing
Switchvox has two subscription plans under the Switchvox Cloud: Metered (starts at $14.99/seat/month) and Unlimited (starts at $35/seat/month).It also has a one-time capital expense for On-Premise Phone Systems priced at a one-time fee of $1,000 for the software including all features plus a one-time charge of $90 per user.
Metered (requires a minimum of 5 seats)

Month to Month

1 Year

3 Year

Price

$14.99/seat

$13.99/seat

$12.99/seat

US48 Usage

$0.030/min

$0.026/min

$0.023/min

Toll Free Usage

$0.035/min

$0.030/min

$0.026/min

Unlimited

Month to Month

1 Year

3 Year

Price

$35/seat

$33/seat

$28.99/seat (5-19 users)
$26.99/seat (20-50 users)
$24.99/seat (> 50 users)

US48 Usage

Unlimited

Unlimited

Unlimited

Toll Free Usage

$0.019/min

$0.019/min

$0.019/min
*Annual and 3-year subscriptions are billed on lump sum.
US48 means the calling service is only available in 48 states in the US. Other taxes and fees may apply. Contact support for detailed pricing based on your business requirements. Yo can also try Switchvox Cloud for 30 days for free.
Switchvox Features
Check out the list below of some of SwitchVox's features.
Unified Communication (UC) Solution
Switchvox Softphone (Mobile App)
Generates Reports and Analytics
Automated Call Center
App Integrations
Collaboration Through Chat (Screensharing, Multimedia, Video, and Conference Rooms)
Click-to-Dial
Call Management
Customized Messaging and Voicemails
Contacts Directory
Web-based Management
Call Training
Helpful VoIP Resources
Best VoIP Provider for Small Businesses in 2018 – We looked at the most popular VoIP providers and rising stars that covered the range of options for small businesses in terms of available features and price.
VoIP Speed Test — How Many VoIP Phones Can Your Internet Connection Support – Before you install a VoIP phone service for your small business, make sure you know how to measure your internet connection's ability to manage the traffic.
4-Line Phone System vs. VoIP: Which is Better – Learn why it is time for your business to upgrade your 4-line phone system to a VoIP provider.
VoIP vs Landline: What's the Best Small Business Phone System – Learn about the advantages and disadvantages of voice-over-IP (VoIP) and traditional landlines. Explore both technologies so you can decide on the best solution for your business.
Things to Consider When Setting up VoIP Phone Service – Learn everything you need to find the best VoIP phone service provider for your needs.
Switchvox FAQ
Is there a free trial?
Yes. Interested users may avail of a 30-day free trial. Interested business owners may also join their weekly live demo.
Can Switchvox users track their calls?
Yes. Switchvox tracks and records completed calls, abandoned calls, log in times, and other activities that can be measured by hour, day, month, or year.
What is the difference between the two Switchvox products (On-Premise and Cloud)?
Switchvox's On-Premise for Business Systems has an in-office server managed by users locally, while Cloud has a hosted server managed by Digium. They both include all features in the package. However, On-Premise is a one-time upfront capital expense while the other has a low-cost monthly pricing with phone rental options.
Switchvox Overview Video
This video provides an overview of how Switchvox improves the way businesses communicate.
Popular Integrations
When choosing a VoIP service provider, it's important that it integrates with other applications your business is currently using. Here is a list of some of Switchvox's popular integrations:
Google Chrome
Firefox
Microsoft Outlook
Top VoIP Service Provider Alternatives
Not sure if Switchvox is the right fit for you? Read our reviews of all top VoIP service providers or check out one of these three Switchvox alternatives.
View Top Competitors