SYSPRO is an end-to-end ERP solution designed for small and enterprise businesses in the manufacturing industry. It enables users to streamline their operational processes from CRM, product distribution and inventory, supply chain and human resources management, among others. We compiled reviews from around the web and determined that SYSPRO has generally positive ratings.
SYSPRO Customer Reviews
Overall Experience: Excellent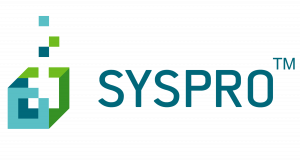 Ease of Use: Excellent
Customer Service: Excellent
Summary of SYSPRO Customer Reviews
What SYSPRO does well:
Users who recommend SYSPRO said that the system has a great user interface and is intuitive to use. Users also liked that they can see all pertinent information about their business operations in a single platform.
What SYSPRO does not do well:
Users who left negative reviews of SYSPRO said that app editions easily become obsolete as new versions of the software become available. Users also said that the platform can be a little buggy at times.
Most Helpful Positive Review
A user who left a positive review of SYSPRO on G2 Crowd said that the platform has many outstanding features, but for her, the best feature is the overall layout of the system itself. She shared that the interface is very user friendly and that there are so many third party integrations that can run with it. She said that as an inventory manager, she finds it convenient to access pertinent information for anything inventory-related with just a click or two — simple, quick, easy, and powerful.
Most Helpful Negative Review
A user who left a negative review of SYSPRO on G2 Crowd said that so many features are usually added into newer versions, that older versions become obsolete rather quickly. She also said that new users should definitely have the SYSPRO customer support team help them set everything up from the beginning. She said that their team struggled because their program was setup internally, and things were not as effective and powerful as they should have been when it comes to the technical and information side of things.
SYSPRO Reviews From Users Around the Web
Here are a few other resources for finding helpful SYSPRO reviews from customers. We rated the review sites on a scale from poor to excellent based on how trustworthy and useful the reviews seemed.
User Review Website

Average Rating

Number of Reviews

Quality of Reviews

Capterra

4 out of 5

68

Excellent

Software Advice

4 out of 5

66

Excellent

G2 Crowd

4.4 out of 5

45

Excellent

*Average rating as of date article was written: November 28, 2017
SYSPRO Pricing
SYSPRO employs a customized pricing scheme and doesn't publish its subscription plans on their website. However, according to third party sites, pricing for software similar to SYSPRO ranges from $75,000 to $750,000 per year depending on the size of the business, amount of sales and orders, and functionalities of the system.
The software's features and functionalities include:
Distribution Management: helps users handle warehouse automation processes by providing them a holistic view of their current orders, procurement of materials, inventory, shipping and logistics, and managing their finances.
Financial Management: provides users with core financial and accounting functionalities to give them a 360-degree picture of the factors that influence their company's financial health in real time such as costs, sales forecasts, payables, taxes due, and profitability by product.
Supply Chain Management: gives users a wider view of their supply chain, making their planning cycles short, production scheduling enhanced, and the generation and management of purchase orders automated.
Order Management: enables users to effectively manage and fulfill orders, guaranteeing correct and timely product delivery to customers.
Compare SYSPRO Competitors
Not sure if SYSPRO is the right ERP software for you? Check out our category page with all top ERP software providers.