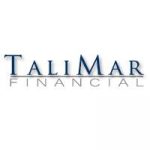 Founded in 2008, TaliMar Financial funds residential and commercial real estate loans in California. Their rates start at 7.99%, and they can lend from $50k to $5M. They lend up to 75% LTV and 70% ARV, and they pre-approve loans within 24 hours. They are rated 5 stars based on 8 Facebook reviews.
Lender Information
Business Name
TaliMar Financial
Business Website
talimarfinancial.com
Business Address
11440 West Bernardo Court, Suite #210
San Diego, CA 92127
Business Phone
888-868-8467
Business Email
info@talimarfinancial.com
Business Established Year
2008
Social Media
TaliMar Financial Rates & Terms
Types of Properties
Residential properties
Single-family residences
Multi-family residences
Commercial properties
Loan Amount
$50K - $5M
LTV
Up to 75%
ARV
Up to 70%
Interest Rates
Starting at 7.99%
Lender Fees
1-3 points
Loan Terms
6 - 60 months
Minimum Qualifications
1st and 2nd Trust Deeds only
Typical Time to Funding
Not indicated
Other Financing Available
Fix & flip loan
Construction loan
Bridge loan
*Exceptions may be granted. Lender information is updated often, however exact lender terms may have changed.
States Currently Lending In
California