Talkdesk Review: Is It Right for Your Business?
This article is part of a larger series on VoIP.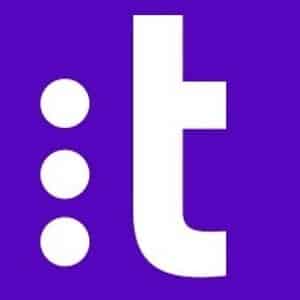 Talkdesk Overview
PROS

CONS

99.999% and 100% uptime service level agreement (SLA) available
Mobile apps aren't available at the entry-level plan, unlike Freshdesk Contact Center
Extensive artificial intelligence (AI)-powered features, like real-time agent assistance and virtual agents
Talkdesk monthly fees–starting at $75 per user—are on the expensive side compared to competitors, like Kixie (starts at only $29 per month)
Wide range of third-party software integrations and open API access
Lacks transparent pricing, unlike alternatives that display annual and volume discounts and fees for add-ons
Multiple engagement tools for managing customer conversations on their preferred channel, such as voice, email, SMS, chat, and social media
While its platform is comprehensive, its advanced AI-powered tools may be overkill for small businesses with basic contact center needs
Provides customized contact center solutions for various industries, including healthcare, financial services, insurance, government, sales, and education
What We Recommend Talkdesk For
Talkdesk is a contact center as a service (CCaaS) software solution that supports omnichannel engagement—unifying conversations on calls, texts, emails, chats, and digital channels. It also helps supervisors manage teams, regardless of their location, to ensure optimal customer experiences. It is worth considering for remote teams with advanced customer experience management and strict security compliance needs.
When to Use Talkdesk
Companies looking for a reliable contact center solution: One of the best call center phone systems on our list, Talkdesk, offers up to 100% uptime SLA.
Sales teams reaching a large number of customers: Talkdesk offers impressive automated outbound dialers and is among our best predictive dialer providers list.
Businesses looking for an industry-specific contact center: Talkdesk has platform versions built for a variety of industries, such as finance and healthcare.
Those who want to automate call routing for customer satisfaction: Talkdesk offers automatic call distribution—connecting callers to the most appropriate agent or department.
Agents who want to improve connection rates: Match your call recipients' phone number with Talkdesk's local presence dialer for familiarity and trust.
Businesses that want to ensure quality conversations: Talkdesk made it to our list of the best call monitoring software with its quality management tools, like transcripts, call recordings, and interaction analytics.
When Talkdesk Might Not Be a Good Fit
Small businesses with tight budgets: Try Freshdesk Contact Center if you are looking for a low-cost solution for your needs. It has a free version and cheap paid plans that come with an impressive set of features, including omnichannel engagement support and custom reports.
Companies with a global presence, handling high call volumes: If you aren't impressed by Talkdesk's per-minute charges, try 8×8. It offers unlimited calls to up to 48 countries and has a comprehensive set of features and security/standard certifications.
Sales teams looking for a more basic platform: If Talkdesk's price and advanced tools are overkill for your business, try Kixie instead. Its prices start at $35 per user, per month and has excellent contact center and sales engagement tools, which are great for sales organizations.
Talkdesk Pricing
Talkdesk requires users to subscribe for a minimum of three years with monthly fees starting at $75 per user, per month. It does not publish straightforward pricing information, unlike other providers that display fees for a certain number of users and contract length. Other pricing options include per-hour login consumption and concurrent billing.
Talkdesk Plans

CX Cloud Essentials

CX Cloud Elevate

CX Cloud Elite

Experience Clouds

Best For

Teams looking for an AI-powered platform for voice-based customer experience management

Businesses that utilize voice and digital channels in engaging with their customers

Those with distributed teams looking for a robust platform with 100% uptime SLA

Companies that need industry-specific contact center solutions

Monthly Pricing

($/User/Month)*

$75

$95

$125

Available upon request

Engagement Channels

Voice only

Voice, chat, SMS, and email

Voice, chat, SMS, and email

Voice, chat, SMS, and email

Third-party App Connections

APIs and SDKs
Built-in integrations through its platform, library, and marketplace

APIs and SDKs
Built-in integrations through its platform, library, and marketplace

APIs and SDKs
Built-in integrations through its platform, library, and marketplace

APIs and SDKs
Built-in integrations through its platform, library, and marketplace
Industry integrations

AI-powered Virtual Agent

✓

✓

✓

✓

Live Real-time Dashboards

✓

✓

✓

✓

Screen Recording

✕

✓

✓

✓

100% Uptime SLA

✕

✕

✓

✓

Industry-specific Workspace

✕

✕

✕

✓
*Prices are based on three-year contracts and are exclusive of per-minute usage rates. Fees are paid in full at the beginning of the billing cycle.
Talkdesk unlocks premium features per tier, unlike its competitors, which provide some capabilities across plans with increasing limits, such as more minutes or longer storage. However, all users can experience the flexibility of its platform's functionalities through their wide range of add-ons.
Talkdesk Add-ons
Talkdesk offers a variety of add-ons, including more integrations, services, and features. Below is an overview of its offerings:
Packages: Extend your plan's capabilities with feature add-ons, such as workforce management, customer experience analytics, agent assist, and proactive outbound engagement. CX Cloud Elite and Experience Clouds plans let users select one of the four add-on package options as part of their subscription.
Integrations: Those with unique needs and environments can also choose from its premium connections with popular third-party software, like Salesforce, Zoom, Microsoft Teams, and Epic.
Products: Talkdesk also offers numerous products for specific needs, such as more engagement channels, PCI-compliant payment, local presence, and a softphone.
Services: If you need more Talkdesk support, you can also choose to add premium support, a technical account manager. Other services include custom hosting, managed services, and CX Talent.
Talkdesk Features
Talkdesk allows businesses to provide optimal customer experiences across channels in a single platform with computer telephony integration (CTI). It is equipped with robust capabilities for process automations to save teams time that they can utilize for more important tasks. Extensive AI-powered tools are available for various purposes, including workforce and quality management, real-time agent assistance, and customer experience analytics.
While Talkdesk highlights its industry-specific solutions for financial services and healthcare on its Experience Clouds plan, it is also built for a variety of industries, such as:
Communications, media, and entertainment
Government and education
Information technology and services
Manufacturing
Retail, ecommerce, and consumer goods
Staffing and employment services
Transportation and logistics
Travel and hospitality
General Features
Talkdesk offers reliable voice-over-internet-protocol (VoIP) services with 99.999% or 100% uptime SLAs—ensuring that businesses won't miss any important calls. Stakeholders can also customize call routing flows with an easy-to-use visual editor, which is great for non-technical users. You can also optimize your callers' experiences by forwarding calls based on various factors, such as customer data, interactive voice response (IVR) selection, agent skills, and business hours.
Talkdesk enables companies to engage with their customers on their preferred channels. Aside from calls, users can also manage customers' messages through chat, texts, emails, and other digital channels, such as Twitter, WhatsApp, Facebook, and Apple Business Chat.
---
Artificial Intelligence (AI) Platform
Talkdesk utilizes AI to enhance the quality of conversations and speed of addressing customers' needs through tools like customer self-service, interaction analytics, and automated assistance. Quality analysts and supervisors can also review transcripts, automated interaction scores, and sentiment analysis for better agent coaching.
Talkdesk features a knowledge management feature—helping agents acquire relevant information faster. Teams can also improve their performance and customer journeys with its platform's topic analysis, interaction analytics, and IVR optimization recommendations. These tools, insights, and call center metrics help provide accurate predictions of customers' future needs and preferences.
---
Workforce Management
Talkdesk comes with AI-powered capabilities for staffing and scheduling optimization—helping you ensure smooth team operations. It not only provides solutions for ideal experiences for customers, but also for agents.
A mobile app—compatible with Android and iOS devices—is available for users to help manage agents' shifts from anywhere. Those using their desktop computers can easily manage schedules through its drag-and-drop editor.
Talkdesk provides insights on agent activities—perfect for monitoring performance. It also enables agents to send schedule requests through a conversational chatbot. Approved changes will be automatically updated in the system.
---
Security & Compliance
Talkdesk has over 30 certifications and is compliant with industry standards, such as Health Insurance Portability and Accountability Act (HIPAA) and Payment Card Industry Data Security Standard (PCI DSS). Additionally, it has a dedicated team who works on monitoring the platform's security to ensure that all user information is kept private.
Whether your teams are remote, on-location, or a combination of both, it offers a robust and secure platform with its Talkdesk Guardian feature. It provides an AI-driven cloud compliance tool that protects its system from insider threats, system performance issues, negligence, and other risks.
---
Talkdesk Alternatives
There are numerous Talkdesk alternatives, but with its focus on improving customer experiences, we opted for competitors that provide contact center platforms. Below are some similar solutions you can check out.
| | | |
| --- | --- | --- |
| | | |
| Best for: Small businesses looking for budget-friendly contact center software with customized reports and call routing options | Best for: Companies that need auto-dialing, live coaching, and lead management features for their sales teams | Best for: Businesses with high call volumes in industries with strict data security requirements, like health and finance |
| Starting price: Free or $18 per agent, per month | Starting price: $35 per user, per month | Starting price: $125 per user, per month |
| | | |
Looking to explore more options? Check out our list of the best Talkdesk alternatives to determine which product matches your needs.
What Users Think of Talkdesk
Most of the recent Talkdesk reviews match our analysis of its platform's flexibility and ease of use. It works well for small to mid-sized businesses (SMBs) looking for a reliable contact center system that helps them manage customer communications through phone and digital channels. Those with tight budgets and average call volumes may look into other low-cost platforms, such as Freshdesk Contact Center.
At the time of publication, Talkdesk has earned the following scores on popular user review sites:
The majority of users who left high Talkdesk ratings appreciate its user-friendly and easy-to-deploy platform. They also commended its flexibility with its functionalities—offering add-on packages and integrations. There are mixed reviews on its customer service, but most users commend its team's expertise and responsiveness.
Bottom Line
Talkdesk is a great choice for small to medium-sized businesses with advanced contact center needs. Its AI-powered platform eliminates repetitive tasks and helps resolve customer issues faster through automation, including real-time agent assistance. Additionally, it also offers quality and workforce management tools to ensure smooth communications with clients and colleagues.
Meanwhile, 8×8 is an excellent Talkdesk competitor, with its similar comprehensive set of features and high 99.999% uptime. While its contact center appears more expensive, its plans include unlimited calls to up to 48 countries, which Talkdesk lacks. Those interested may view its demo and request a quote for more accurate pricing information.