TapHunter is an app that lets users find and enjoy beer, wine and spirits in their area. Vendors can list their products in the app to notify local users of their offerings. The software also includes inventory management features so suppliers can keep track of what's needed. We compiled user reviews from around the web and determined that TapHunter has a mainly positive reviews. We also compared the most common pricing options for small business owners.
TapHunter Customer Reviews
Overall Experience: Good
Ease of Use: Good
Customer Service: Good
Pricing: Excellent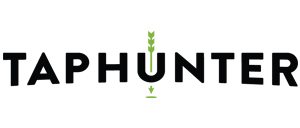 Summary of User Reviews
What TapHunter does well:
According to the positive reviews online, TapHunter has helped increase sales for users' businesses. Others mentioned how convenient it was for them to update their selection and have their customers know which kinds of products are available.
What TapHunter does not do well:
According to the negative reviews online, users feel that the mobile application could use some improvements in design and usability. Some users wish there were more features such as multiple pricing options, separate categories for wines and spirits, and listing of non-beer beverages on On Deck (the customer view of the inventory).
Most Helpful Positive User Review
According to a user who gave TapHunter positive feedback on Facebook, the customer support team always provides him excellent service. He also shared that he enjoys using the dashboard because of its simplicity and dynamic user interface.
Most Helpful Negative User Review
According to one user who gave a negative review on Capterra, he wished there were multiple pricing levels for the bottles since he sells using different price points based on whether a customer is dining in or out. He also finds it inconvenient that he has to put the wine bottle list under breweries because they don't show up on On Deck for people to see.
Other TapHunter User Reviews From Around the Web
Here are a few other resources for finding helpful TapHunter customer reviews. We rated the review sites on a scale from poor to excellent based on how trustworthy and useful the reviews seemed.
| User Review Website | Average Rating | Number of Reviews | Quality of Reviews on Website |
| --- | --- | --- | --- |
| Capterra | 5 out of 5 | 47 reviews | Good |
| Facebook | 4.7 out of 5 | 42 reviews | Fait |
*Average ratings as of October 20th, 2017
TapHunter Pricing
TapHunter has four pricing plans — Basic, Plus, Premium, Platinum. Their prices range from $49 to $177 per month. The main differences between the plans are the inclusion of features such as the On Deck Tool, Digital Drinks Menus, and Inventory Plus.
| Features | Basic | Plus | Premium | Platinum |
| --- | --- | --- | --- | --- |
| Monthly Price | $49 | $99 | $128 | $177 |
| TapHunter Business Listing | ✔ | ✔ | ✔ | ✔ |
| Social Media Tools | ✔ | ✔ | ✔ | ✔ |
| Website Beverage Menu | ✔ | ✔ | ✔ | ✔ |
| Exposure Stats | ✔ | ✔ | ✔ | ✔ |
| On Deck Tool | ✕ | ✔ | ✔ | ✔ |
| Promote Your | ✕ | ✔ | ✔ | ✔ |
TapHunter offers a
demo
for users who want to see how the services work. They also have a
free trial
for those who want to try it out.
Compare TapHunter Competitors
Not sure if TapHunter is the right inventory management software for you? Check out our comparison of three top inventory management software.